A new sister city agreement could bring improved trade, education and culture to Blackpool as the town officially takes its first step into the Far East.
The Leader of Blackpool Council, Simon Blackburn, will officially sign sister city status with Chinese seaside resort Sanya on Tuesday morning as part of an arrangement to help both towns prosper.
A delegation from Sanya, along with representatives from the Chinese Consulate in Manchester and the local Chinese community in Blackpool, will meet with officials in Blackpool to officially sign the agreement.
The Chinese delegation will greet their Blackpool counterparts with a traditional local dance outside the council's offices in Bickerstaffe Square, moving on to sign the sister city document and then enjoying Blackpool's famous sights such as the Winter Gardens and the Blackpool Tower.
It is expected that the link-up between the two towns will help develop on already burgeoning business, culture and tourism links between the two resorts and more widely between the UK and China as a whole.
In the last few years, Blackpool has seen an increase in visitors from Asia while the world famous Blackpool Dance Festival has recently expanded to China, where a twinned festival started in Shanghai this summer, bringing £500,000 worth of investment to the Winter Gardens.
Blackpool's newest public art feature, The Comedy Carpet, has also recently been showcased at an exhibition at Shanghai's Power Station of Art, the Chinese equivalent of the Tate Modern, while another of Blackpool's newest attractions, Illuminasia is based around the latest in Chinese lantern technology and art.
Blackpool Council Leader, Cllr Simon Blackburn, said: "It is a huge honour to welcome this Chinese delegation to Blackpool.
"We have had some extremely positive discussions and I sincerely hope they enjoy their time here.
"At a time when we are exploring alternative ways to boost our local economy and create jobs, the potential investment that could come from our link-up with China could be vital.
"We have already seen half a million pounds of investment come into the Winter Gardens from selling the rights to the Blackpool Dance Festival and by working with our new friends in China, hopefully there will be much more good news to come.
"It is not just about investment but also about learning from the Chinese community. Their education system is one of the most successful in the world and our schools are already looking at ways that we can make the most of that to give our children at school the best possible chances in life.
"I know our Chinese community were really keen for this to happen and they have been instrumental in driving the agreement forward. I thank them for their foresight in pushing this forward and I am looking forward to seeing how the partnership develops."
Sanya is the southernmost city on the Chinese island of Hainan.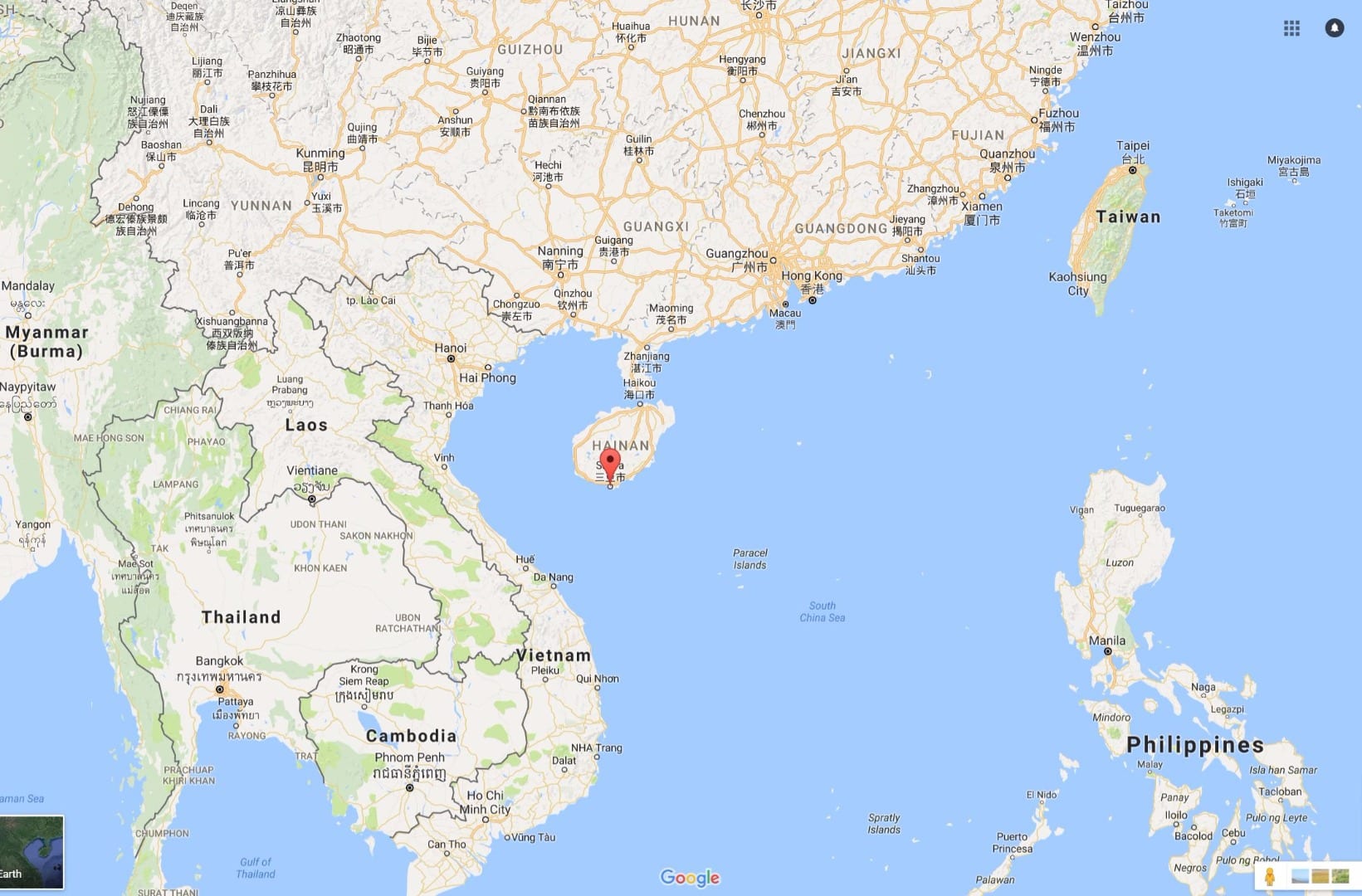 It has a population of around 685,000 inhabitants living in an area of 740 square miles.
The city is renowned for its tropical climate and has emerged as a popular tourist destination. 
Because of unique geographical and political circumstances to Sanya, many niche markets have been cultivated in real estate, food and beverage management, Chinese language and cultural exchange. 
Sanya is actively establishing friendly relationships with foreign cities and at present, has twinned with Alhambra in the US, Lapu-Lapu City in the Philippines and Cannes in France.
Other cities such as Kanazawa City in Japan, the Gold Coast in Australia and Miami in the US are also set to become sister cities.
Sanya is particularly interested in a connection with Blackpool because of its heritage in the tourism industry and because of its fame as the ballroom dancing capital of the world.
Find out More
Businesses or schools which are keen to learn more about the agreement and how it could enhance their operations can contact the council on 01253 477477 or via
customer.first@blackpool.gov.uk.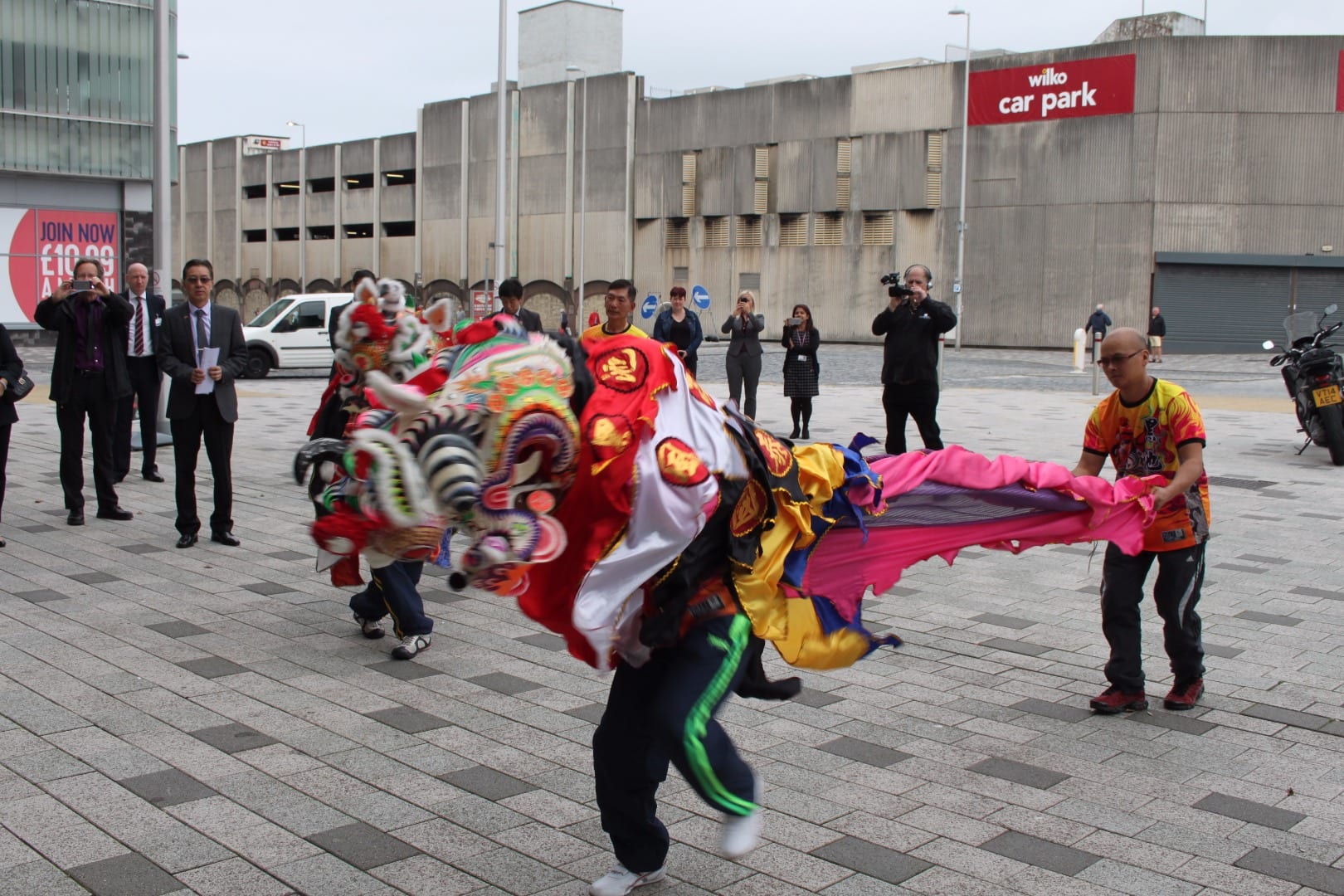 Display by Chinese community in Blackpool to welcome guests from Sanya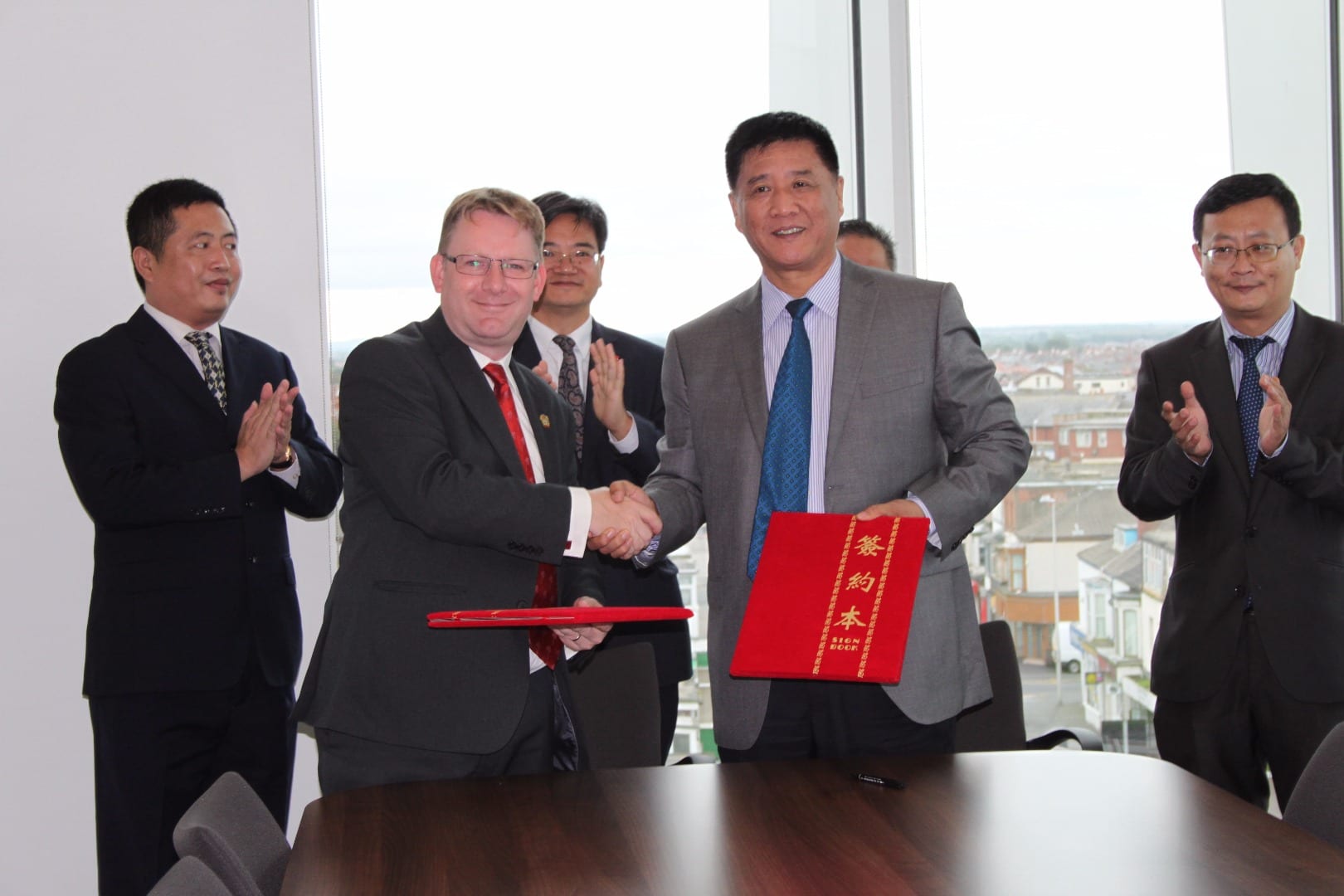 Blackpool signs the sister city agreement with Sanya in China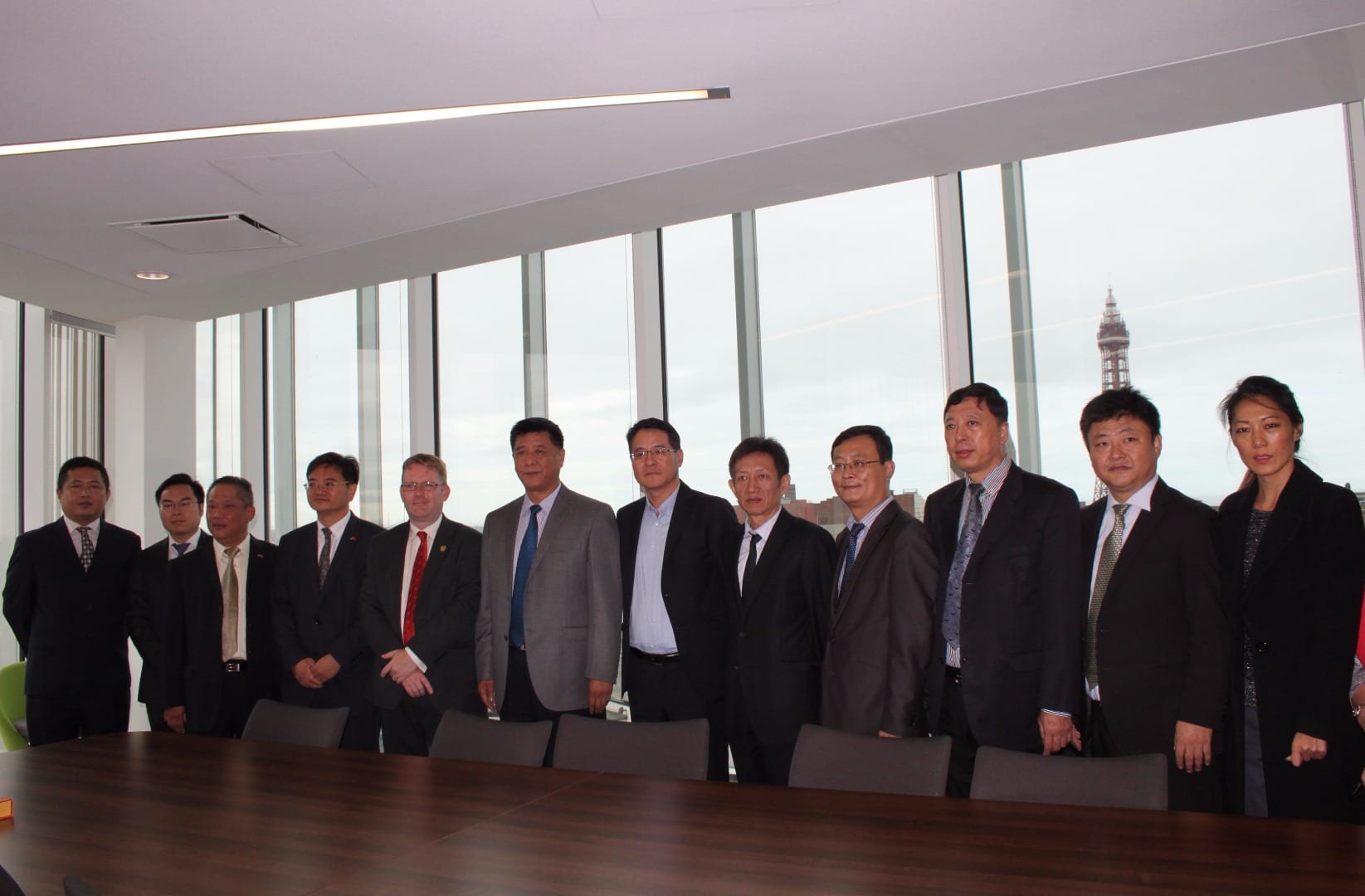 Sister city delegation in Blackpool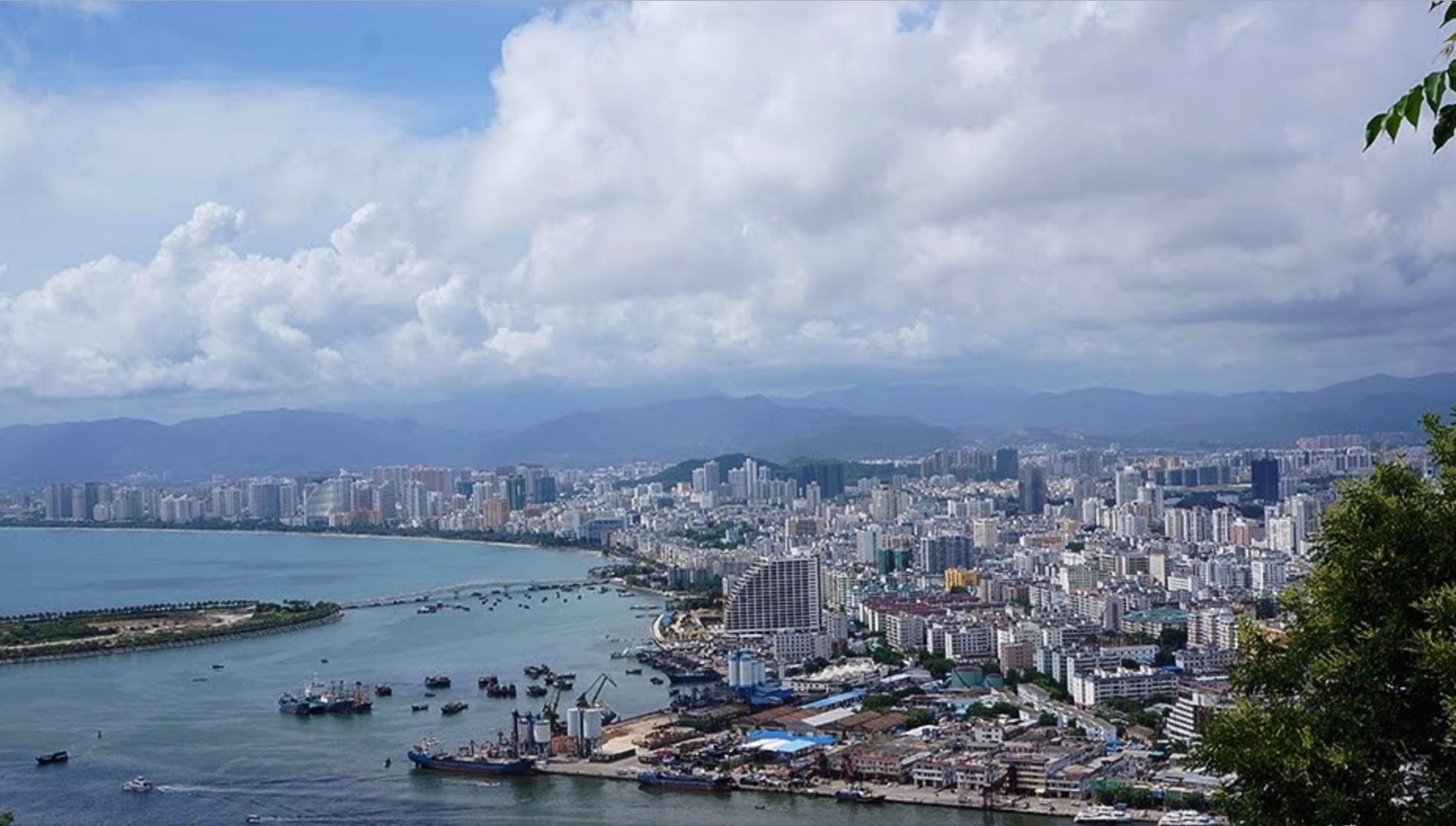 Sanya in China, sister city of Blackpool