Early in 2022 the Blackpool rumour-mill got itself confused when it was announced that something new was coming to the Golden Mile Centre at central seafront. It soon became clear that the 2022 reveal was the new Peter Rabbit attraction, which opened on 12 February. But that left another substantial vacancy between it and the Sea Life… Well we now know there's another new Merlin attraction for Blackpool!
2022 – Peter Rabbit™ opens in Blackpool!
Blackpool's Peter Rabbit experience is the first stand-alone Merlin visitor attraction to be based on the series. A brand-new concept and it's another first for Blackpool!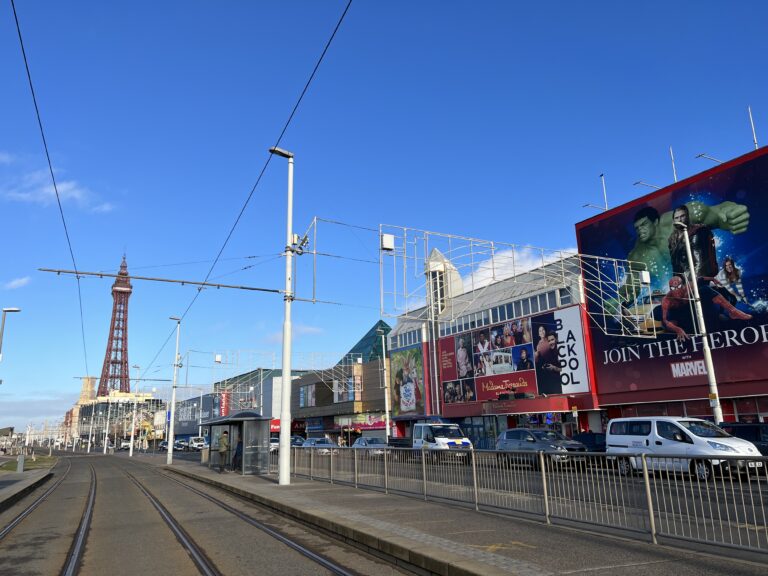 Another New Merlin Attraction for Blackpool Seafront…
Back in 2022 Blackpool Council's Executive also agreed a scheme to redevelop part of the Golden Mile Centre on Blackpool's famous promenade, investing £2.3 Million into a new attraction.
After an extensive procurement process, Merlin Entertainments was selected as the operator. They're the regeneration partner which will transform and redevelop the key site. It's the first phase of redevelopment the south end of the site. The is space on the ground floor between Golden Mile Amusements and Funland.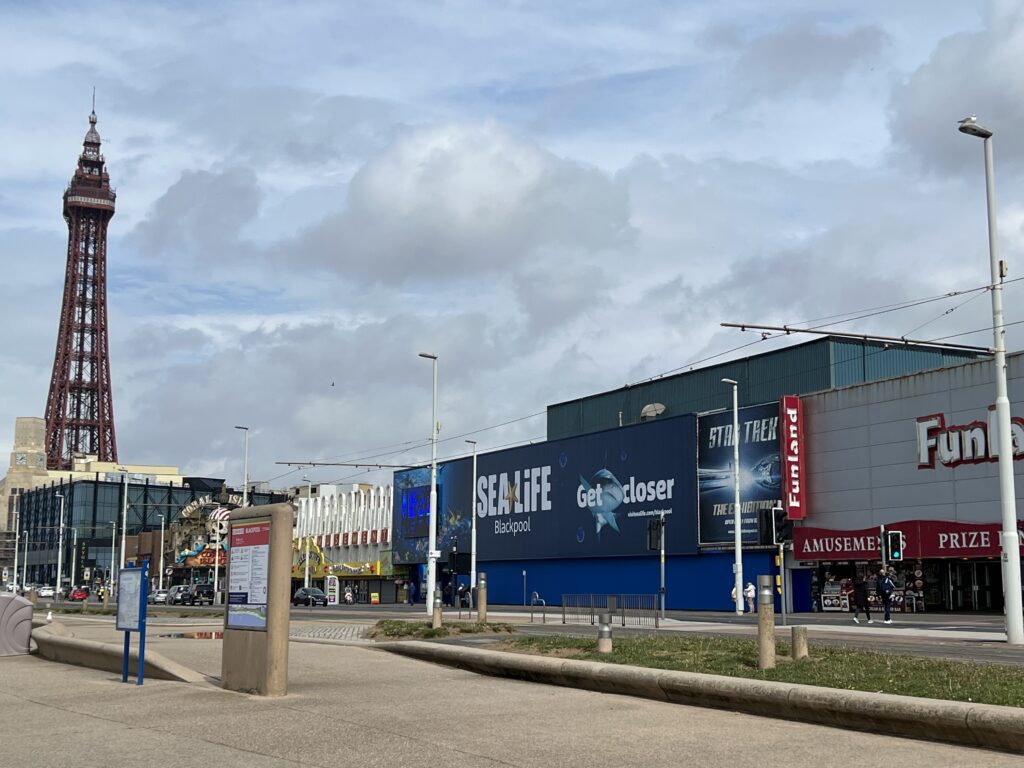 For twelve months the units below the Sea Life Centre have been empty and hidden behind blue boards. According to Kate Shane, regional director for Merlin Entertainments, it's going to be transformed into another IP led attraction. Which means it's going to be based on another brand, licensed from the creator.
If planning permission is granted, the external roller shutters along the front of the building will be replaced with a new glass storefront. According to the application, the new facility will also include a retail area.
If all goes to plan it's set to open in the first half of this year. We went to take a look at the site on a cold, wet and windy day in January 2023 –
Enjoyed this video? Why don't you subscribe to our Visit Fylde Coast YouTube channel – make sure you don't miss out!
Golden Mile Amusements on the Move
As 2023 begins, 'Blackpool Amusements' – the new home for 'Golden Mile Amusements' – is nearing completion. Once Crown Leisure has fully moved into their new home, it leaves the Golden Mile Amusements vacant and ready for redevelopment as part of the Blackpool Central project.
Exciting times for Blackpool!
While you're here…
Go to the homepage of the Live Blackpool website for the latest updates.
Love the Fylde Coast? Sign up for your email newsletter. Packed full of interesting things it arrives in your inbox all 52 weeks of the year.
Join us on Facebook at our Visit Fylde Coast Facebook Group and follow us on Twitter @visitFyldeCoast
Plus hundreds of videos to watch on our YouTube channel – from all over the Fylde Coast!
Booking a stay? Pick a safe, clean and legal place to stay, at the very best price. Book with the Visit Fylde Coast and StayBlackpool guide.