Aiming Higher is a local charity set up in 2011 to support families in Blackpool with disabled children.
TEAM AIMING HIGHER – CYCLING FOR CHILDREN ACROSS THE FYLDE COAST
On March 3 and 4, a team of 12 cyclists will be taking on a 100 mile bike ride raising funds for local charity, Aiming Higher.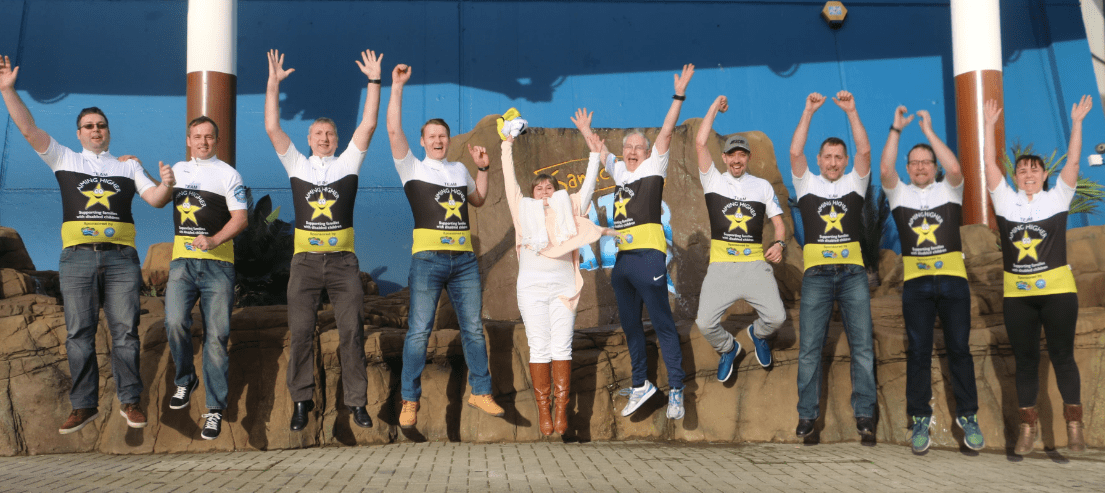 Each year Aiming Higher assist more than 750 local disabled children and their families across the Fylde Coast.
This year Team Aiming Higher who are a group of AFC Fylde Supporters, will be taking on a grueling charity cycle ride from Mill Farm to Harrogate Town FC in order to raise funds for Aiming Higher.
The bike ride will start on Friday 3rd March from Mill Farm, home of AFC Fylde and the team are due to arrive at Harrogate Town FC on the morning of March 4th in time for the match between AFC Fylde and Harrogate Town.
The team are being supported in their efforts by The Splash Foundation, the official charitable trust of Sandcastle Waterpark who have provided training tops and access to the Spa at Sandcastle to help relax those aching muscles!
---
Find out More
You can find out more about their charity bike ride on their Facebook page (AIMING HIGHER), follow them on Twitter @teamaimhigher 
Email: info@blackpoolaiminghigher.org.uk
Facebook: www.facebook.com/aiminghighercharity
Website: www.blackpoolaiminghigher.org.uk/
---
Refurbished Sensory Rooms
Aiming Higher launched the newly refurbished sensory rooms in November 2016.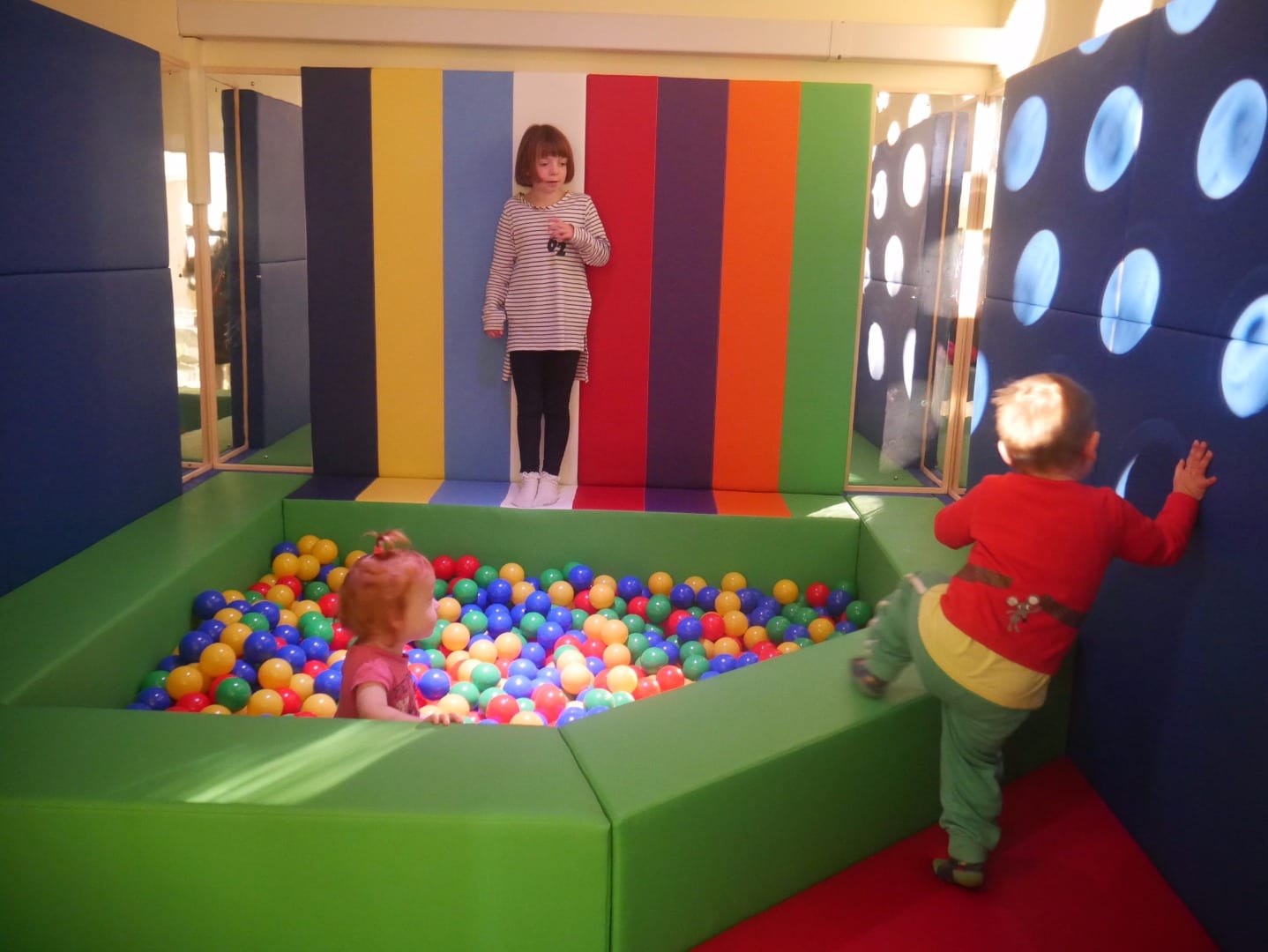 The upgrading and refurbishment of 2 sensory rooms and our ball pool room has been made possible thanks to the support and contributions of the Vera Wolstencroft Charitable Trust, Screwfix and The Rank Foundation. Installation was carried out by Dale Hopkin Electrical, Rushworth Painting Contractors and J C Joinery.
Katy Simister, Aiming Higher Charity Manager explains, "a sensory room, is a specially designed room which combines a range of stimuli to help individuals develop and engage their senses. The benefits of sensory play are well known, they provide an oasis of relaxation which is vital for children's emotional health, a place where they can rest and become interested in their environment".
We are extremely grateful for the support we have received in order to fund the refurbishment of these rooms as we continue to assist more than 750 local disabled children and their families in Blackpool and across the Fylde Coast.
---
More about Aiming Higher
With support from local people and organisations we moved to a new building on Church Street, which was officially opened in November 2013.
The building was renovated and completely transformed over seven months to house a wide range of accessible facilities and equipment, including a soft play area, a sensory room, a teenage zone and a parents' counselling room.
This provides a fantastic venue for activities for the children during the holiday periods and after school. Naturally, these clubs are Ofsted registered and run by our fully trained staff offering a safe and relaxed atmosphere for the children to grow and develop.
Aiming Higher's uniqueness is that it is entirely parent led – and therefore, understands the complexities of raising a disabled child.
By bringing parents' skills and knowledge together to develop the centre, Aiming Higher helps local families that care for their disabled children, many of whom sadly feel lost and isolated.
And to be honest this is where we come in. We help them to change those feelings by becoming part of the Aiming Higher community, building their own networks and making them feel empowered once more.
So many families regain a sense of self-worth after getting involved with us and Aiming Higher really does make many positive contributions to the wider community as well.
---
Find out More
Contact: 01253 206447/8
Aiming Higher Central
231 – 233 Church St
Blackpool
FY1 3PB
Email: info@blackpoolaiminghigher.org.uk
Facebook: www.facebook.com/aiminghighercharity
Website: www.blackpoolaiminghigher.org.uk/
Helping families with disabled children and young people to take part in everyday activities
Registered Charity Number 1144664