We get contacted by such a wide range of people here at Live Blackpool – all of them fascinating in their own way. We had to take our hats off to Carmen – still at secondary school she's plotting a trip to India – here's Carmen's story:
Hi, I'm Carmen Jones and I'm from Blackpool. I'm fourteen years old and a year 10 pupil at Highfield Humanities College.

l-r Laurie Anne and Carmen Jones
Along with twenty other year 10 pupils at Highfield my aim is to go on an educational expedition to Nepal, India, but in order for me to go, I need to fundraise £200-£500 before the 9th September 2013 for a charity called International Learning Movement. It's a charity which funds schools and orphanages across the globe.
Altogether, I aim to raise a minimum of £1500 before Christmas because I'm going India in April 2014 but at the moment, I'm just focusing on £200-£500.
If you would like to make a donation here's the link to my Just Giving page
Soon, I'm doing a series of sponsored events such as: sponsored walk, sponsored car wash, sponsored run and maybe other sponsored events. I have already made a date for the sponsored walk for the 30th August 2013.
---
More about my trip
More than a month ago, all of my year at school got told that we could have a chance of going to Nepal in India for 11 days from April 3rd to 14th to visit a school called Shams National School, the Taj Mahal and go on an expedition up the Himalayas which is going to be a very, very difficult challenge.
To get a chance, I had to write up an application letter saying why I wanted to go, and a previous time when I've been committed to something similar. Last year, my Deputy Head Teacher took me on a trip to the lakes for a day which included a few outdoor activities. I worked so hard that I got invited to go again for a weekend to Ullswater in Penrith. It was in January so you can imagine how cold it was. I had to do a challenge called 'Run And Dip' it was where you had to run in big circles for 5 minutes and then jump into a freezing cold, icy lake off a jetty.
I know it seems easy when you're sat at home reading this, but when you're scared of water and knowing it was snowing at the time, it seemed horrible at first. However, everyone encouraged me to do it, so I thought 'I'm never going to have a chance like this so just do it!' Now I'm not scared of water at all. The weekend was that good, that I got asked to go back again for a week! The week included walking up three mountains and going on a two day and one night expedition up the mountains and sleeping in a cave full of slate. All the mountains that I climbed that week and weekend made me glad that I committed myself to it, if I didn't commit myself to it then I wouldn't have done it. It pushed me way out of my comfort zone, but I would totally do it again and go all the way in India!
Fundraising
In order for me to go to Nepal I need to fundraise £200-£500 before the 9th September. But altogether I need to raise a minimum of £1500 before Christmas. Although some of it covers the flight, most of it still goes to International Learning Movement. ILM is a charity which funds for schools and orphanage across the globe. Shams National School in India that I'm visiting is also funded by the International Learning Movement.
Also, only one of my close friends is going to India and she's called Laurie-Anne. The reason why only one of my friends are going is because it's all part of team working with people you don't really know. Starting in September, we're doing team building activities and learning how to all be together as one by going on team walks and training for walking the Himalayas.
I think going to India is important for our studies at school and my R.E teacher told me that it will support us on our GCSE's. In going to India I expect a life experience that I'll never forget. I'll see life from India's point of view and look and my life in comparison to theirs and learn to never take my own life for granted. When I'm older I want to live in India for maybe four months of the year and look after and support poor children and families. I think going to India at this age with 20 people from my school will be an amazing experience and a once in a lifetime opportunity.
We'd like to wish Carmen all the very best of luck with her fundraising, and here's the link to her Just Giving page if you would like to make a donation and start her off.
Good luck and have a fantastic journey!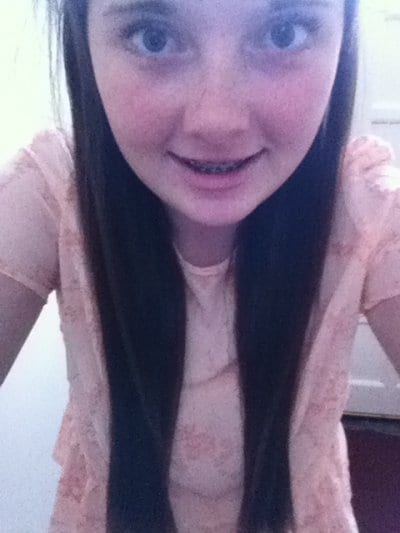 Carmen Jones – off to India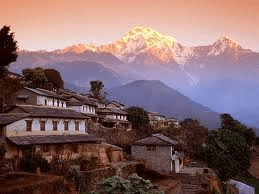 Carmen is going to Nepal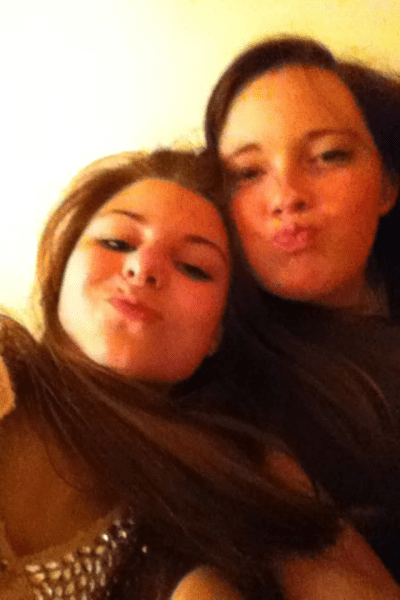 l-r Laurie Anne and Carmen Jones