Now in its third year, The British Country Music Festival (TBCMF) will take place at the indoor, Winter Gardens entertainment complex in Blackpool this September.
The British Country Music Festival
From 2nd to 4th September 2022.
With four stages in the venue, the event was launched in 2019 to provide a platform for grass roots artists to perform alongside established, singer-songwriters of country music, Americana, folk, roots and all the various sub genres.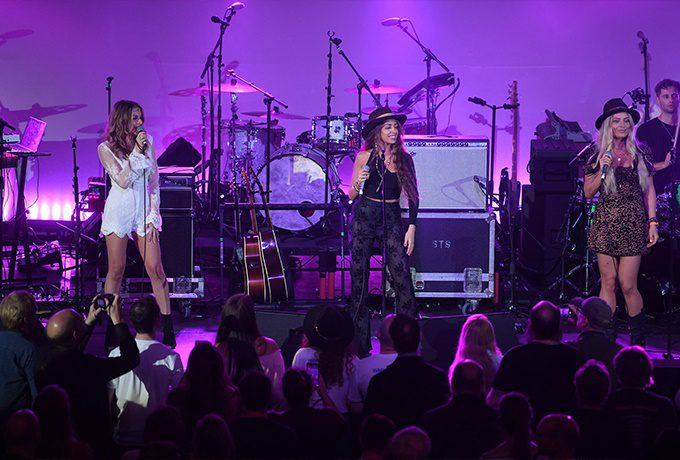 This year the festival is expecting record ticket sales with the announcement that Ivor Novello Songwriter of The Year 2014 and BRIT's Critics Choice Award winner Tom Odell will be the main Saturday night headliner.
Tom has had four top five albums including massive number one Long Way Down, and Jubilee Road which was inspired by the terraced streets in which he grew up. He is due to release his fifth studio album later this year."
Make it a Short Break
The British Country Music Festival team is working with StayBlackpool to source accredited accommodation for festival goers.
Book your hotel accommodation with the Visit Fylde Coast and StayBlackpool guide. Know that you'll have a great place to stay while you enjoy this event. Find trusted accommodation, right here on this page.
All the properties listed on the Visit Fylde Coast websites by StayBlackpool are annually inspected. This means that you can book with confidence, safe in the knowledge of a great stay.
Bookings from these sites are also ultra-low or zero commission. This means that more of the money from your booking helps to support the local economy.
Browse our accommodation guide where you can also search and book
Alternatively email info@stayblackpool.com with your requirements and they will get back to you. But please mention you saw it here!
VisitBlackpool is the official tourism department of Blackpool Council
StayBlackpool is the independent association for Blackpool hotels and guest houses.
Visit Fylde Coast (where you are now!) is the independent online source of all things interesting and useful!
Buy your tickets
Buy your tickets to The British Country Music Festival with this link 👇 Support Visit Fylde Coast by using this affiliate link and help us to carry on making great content
Festivals in Blackpool
It's an exciting time. Especially after the Covid-19 pandemic when so many things were cancelled for so long. But now, events, entertainment and festivals are back in Blackpool!
Tourism makes up 80% of the UK visitor economy. In 2019, the last 'normal' year, it generated over £100 billion, supporting 2.6 million jobs. So it's great news that Blackpool is able to welcome back so many big events.
Other Festivals you might be interested in –
While you're here…
What do you think? Why don't you join in and leave a comment below?
Have a look at the homepage of the Live Blackpool website for more of the latest updates.
Love the Fylde Coast? Sign up for your weekly email newsletter. Packed full of interesting things it arrives in your inbox all 52 weeks of the year.
Join us on Facebook at our Visit Fylde Coast Facebook Group and follow us on Twitter @visitFyldeCoast
Plus hundreds of videos to watch on our YouTube channel – from all over the Fylde Coast!