See international pop icon Britney Spears in Blackpool 2018, when her "Britney: Piece of Me" show comes to the UK's most popular seaside resort this September.
A celebration of one of the most illustrious careers in music history, the show will head to Blackpool's Tower Festival Headland
Saturday September 1, 2018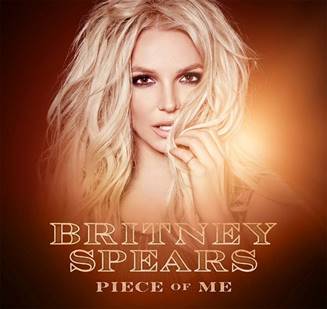 It's an exclusive last time ever, limited tour of her award-winning and record-breaking show, "Britney: Piece of Me."
Four extra European shows have been added including London's O2 Arena, Paris, Birmingham and last but by no means least, Blackpool!
Pitbull joining Britney Spears in Blackpool 2018
Grammy-Award winning, multi-platinum selling artist Pitbull will be joining Britney for the European dates and coming to Blackpool too!
Tickets go on sale at 10am on Tuesday February 13 at Ticketmaster – here
PRE-SALE TICKETS from 10am on 10 Feb HERE
This exclusive US East Coast and European tour is the last time anybody will see the show.
Blackpool Illuminations Switch On Weekend 2018
Britney's Blackpool date is the very last one in the "Britney: Piece of Me." tour.
It's the Saturday following the Blackpool Illuminations Switch On the day before on Friday 31 August.
What an amazing weekend that's going to be!
Stay in Blackpool
Why don't you make a weekend of it and book a short stay?
* Have a look at Places to Stay here
* Don't forget to check out StayBlackpool for all kinds of accommodation
Even if you don't want to see the show, this is the weekend when Blackpool will be buzzing – it's worth it just for the crowds and the atmosphere!
Truly Special
Britney's UK dates are presented by live music promoters Cuffe and Taylor, who also organise Lytham Festival
Director Peter Taylor said: "Britney Spears is quite simply one of the biggest music stars in the world and we are delighted to be bringing her 'Piece Of Me' show to the UK.
"The shows we announced last month have proved to be massively popular so today, due to overwhelming demand, we are announcing three extra dates. For one of those to be in Blackpool is fantastic and I cannot wait to see this international icon performing on arguably the most famous seaside promenade in the world.
"This is going to be something truly special."
Tickets go on sale at 10am on Tuesday February 13 via www.ticketmaster.co.uk