Showzam! Festival 2018
STATEMENT REGARDING SHOWZAM! 2018 . . . from the Showzam! Blackpool Facebook page
For 2018, the traditional Showzam! festival at February half-term will be replaced by a programme of circus-themed activities across the full year to reflect Blackpool's status as one of six Cities Of Circus in 2018.
Full details of Blackpool's Circus250 programme will be available as the programme develops.
Meanwhile, take a look at this short film from Showzam! 2015 and some features from previous events:

Yvette, The Headless Lady she moves, she breathes, and she lives! She's kept alive by the miracles of modern medicine. The talented Dr Van Bergh will attempt to recreate his original experiment by keeping a body alive without a head!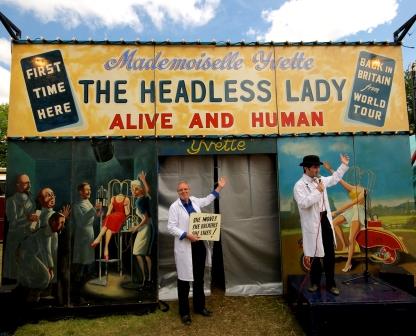 Did you see the Fire King blast fire high in the air!