We all love to look around a market, especially when we're on holiday, they have an atmosphere all of their own! There's a few good ones right here on the Fylde Coast. Bonny Street Market was one of them – but sadly the stalls are gone and the site's been cleared to make way for new things…
The market closed for good in November at the end of the 2022 season. On Monday 17 October 2022 we went to take one last look around before it closed for good…
Enjoyed this video? Why don't you subscribe to our Visit Fylde Coast YouTube channel – make sure you don't miss out!
Bonny Street Market was originally going to close permanently in January 2022. The operators put this notice on their Facebook page on 27.1.22. "It's with regret we have to write this post. Sadly after 36 seasons we have had to close due to circumstances beyond our control. Unfortunately our site is being developed, along with the surrounding area into a new leisure development. So its with a heavy heart that we say a big thankyou and goodbye to all of our customers that have supported us over the past 36 years."
At the end of the autumn half-term holidays, as promised, the market was closed and all the stalls emptied. By Christmas everything was being dismantled, and in January 2023 most of the site was clear. This film was made at the beginning of January 2023 –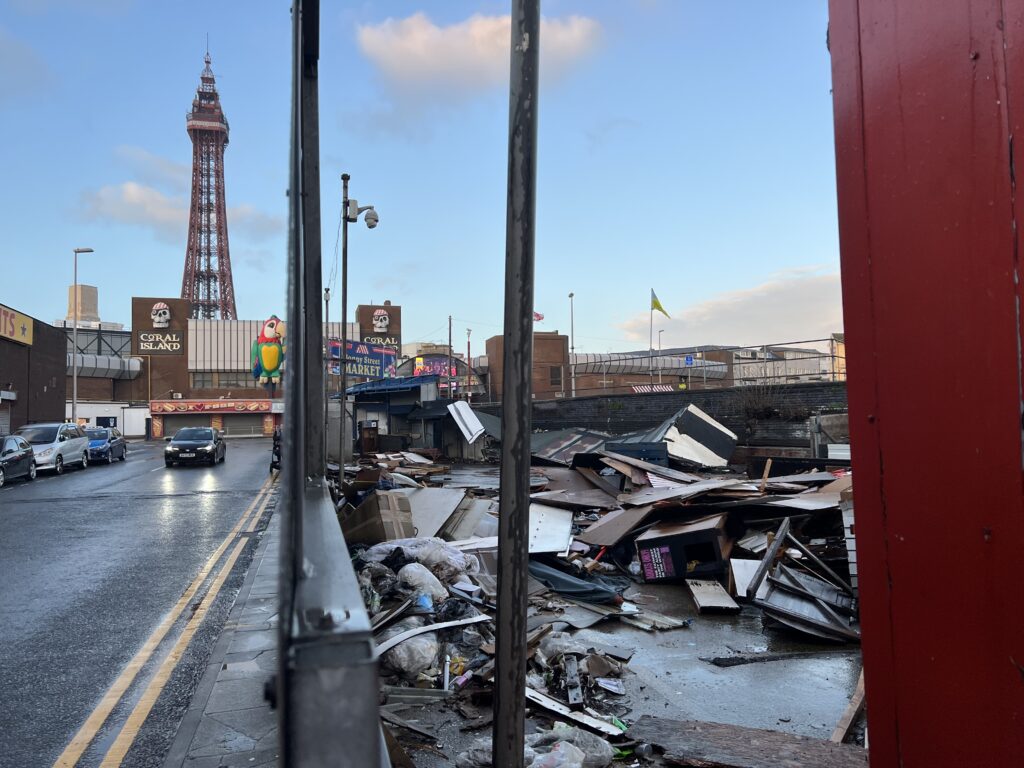 Blackpool Central
Bonny Street Market had to close because a major redevelopment project is getting underway at Blackpool Central, to create a new indoor theme park.
The enabling works include a new multi-storey car park towards the rear of Central Car Park, close to Central Drive. Phase 1 is restoration of heritage buildings at Central Drive.
And watch this video to see Bonny Street Market cleared – and explore what's coming next!
Something for Everyone!
Bonny Street Market was Blackpool's largest open air market, with 75 stalls and something for everyone. Slightly protected from the weather by surrounding streets. It was sandwiched between Bonny Street (the road along the back of Sea Life and the amusements) and Central Car Park.
A packed toy stall welcomed you into the market's main entrance. Ladies, gents and childrens clothes. Fancy goods, homewares, gifts, bags, music and much more.
With stalls packed tightly together, music playing and people chatting and laughing, it had a great atmosphere, especially on a sunny day! The market opened daily throughout the season, from Easter to the end of the Illuminations.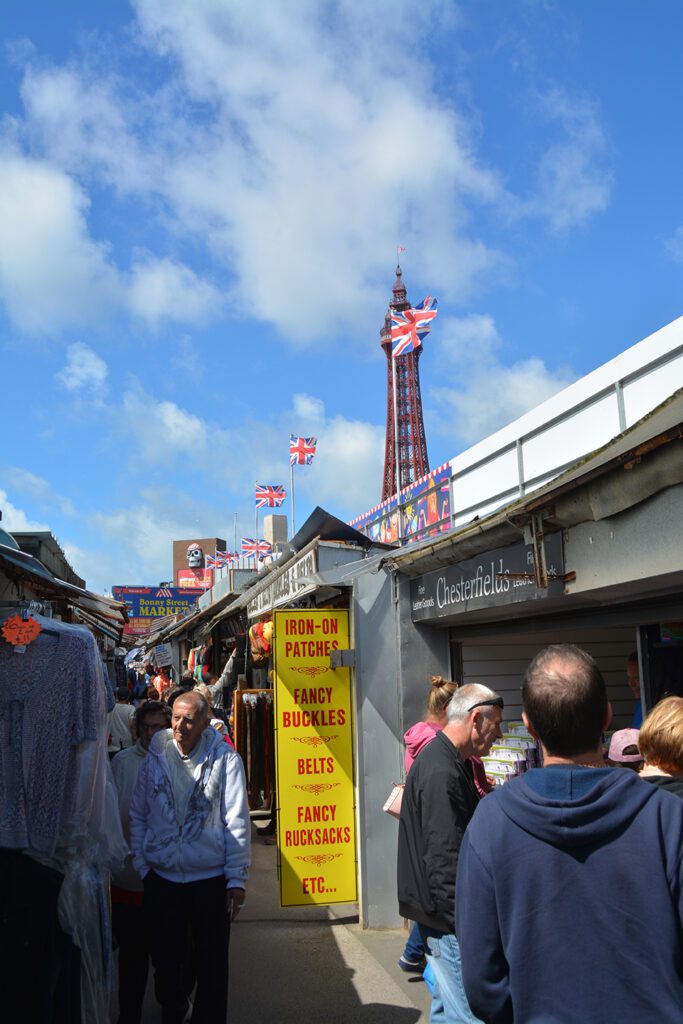 Did you know? Bonny Street Market first began in 1985, on the site of the former Stanley Cubbins Fairground.