Queens Park in Layton, Blackpool, is being transformed through redevelopment with new homes. It was once the site of the only high rise tower blocks on the Blackpool skyline.
Elizabeth Court, Churchill Court and Walter Robinson Court were demolished with controlled explosion at 10am on Sunday 31 July 2016.
Thanks to Juliette Gregson for this video of the moment the tower blocks went down…

The Aftermath
And what do you get when you demolish a tower block? 
A big heap of rubbish and a lot of dust!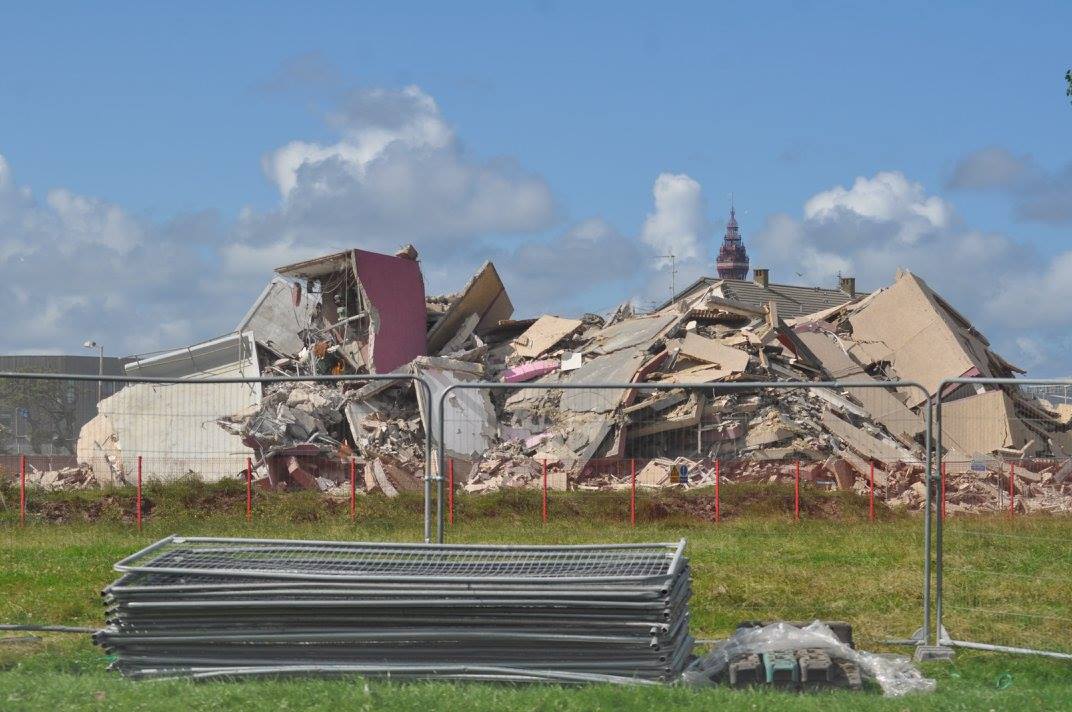 Demoltion rubbish after explosion of Queens Park flats. Note Blackpool Tower just above the rubble! Photo: Juliette Gregson
A big exclusion zone was in place for the duration of the demolition work, which was matched by a big crowd of people who gathered in the area to watch this historic event and take photos and video of it happening.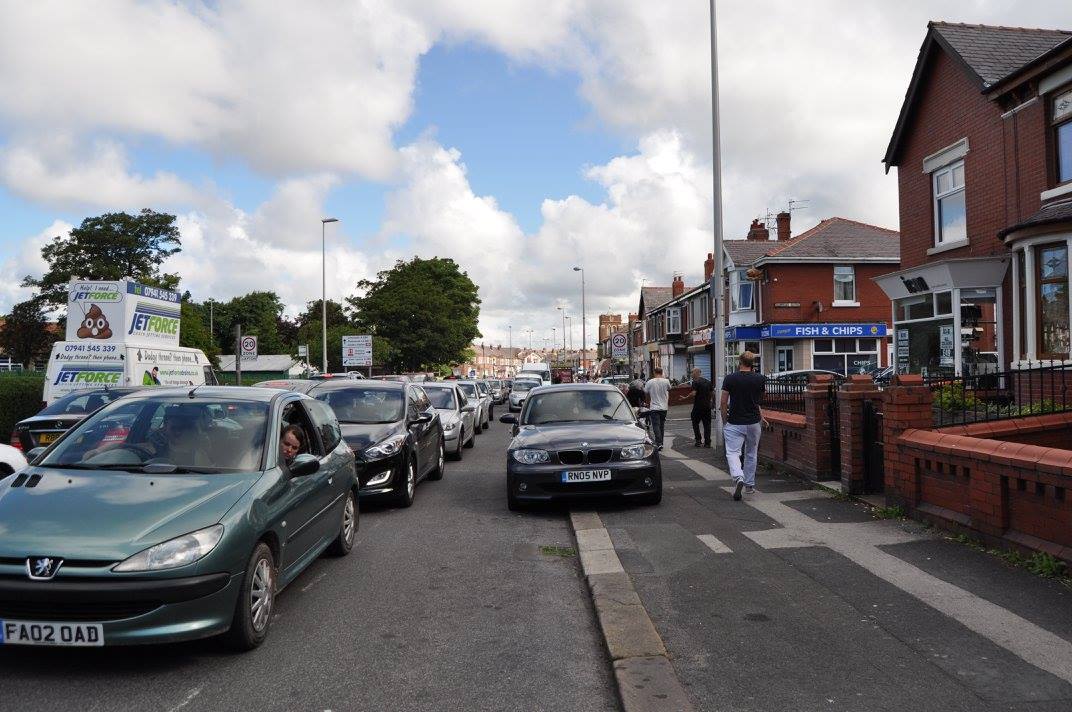 Photo: Juliette Gregson
Thanks go again to Juliette Gregson who had the initiative to give her camera to one of the security men and charge him with the task of taking a clip of the pile of rubbish that the explosion created.

The two 17-storey concrete tower blocks, Charles Court and Ashworth Court, were demolished bit by bit in 2014.
Watch this fascinating time-lapse video of their demolition by contractors PP O'Connor Ltd.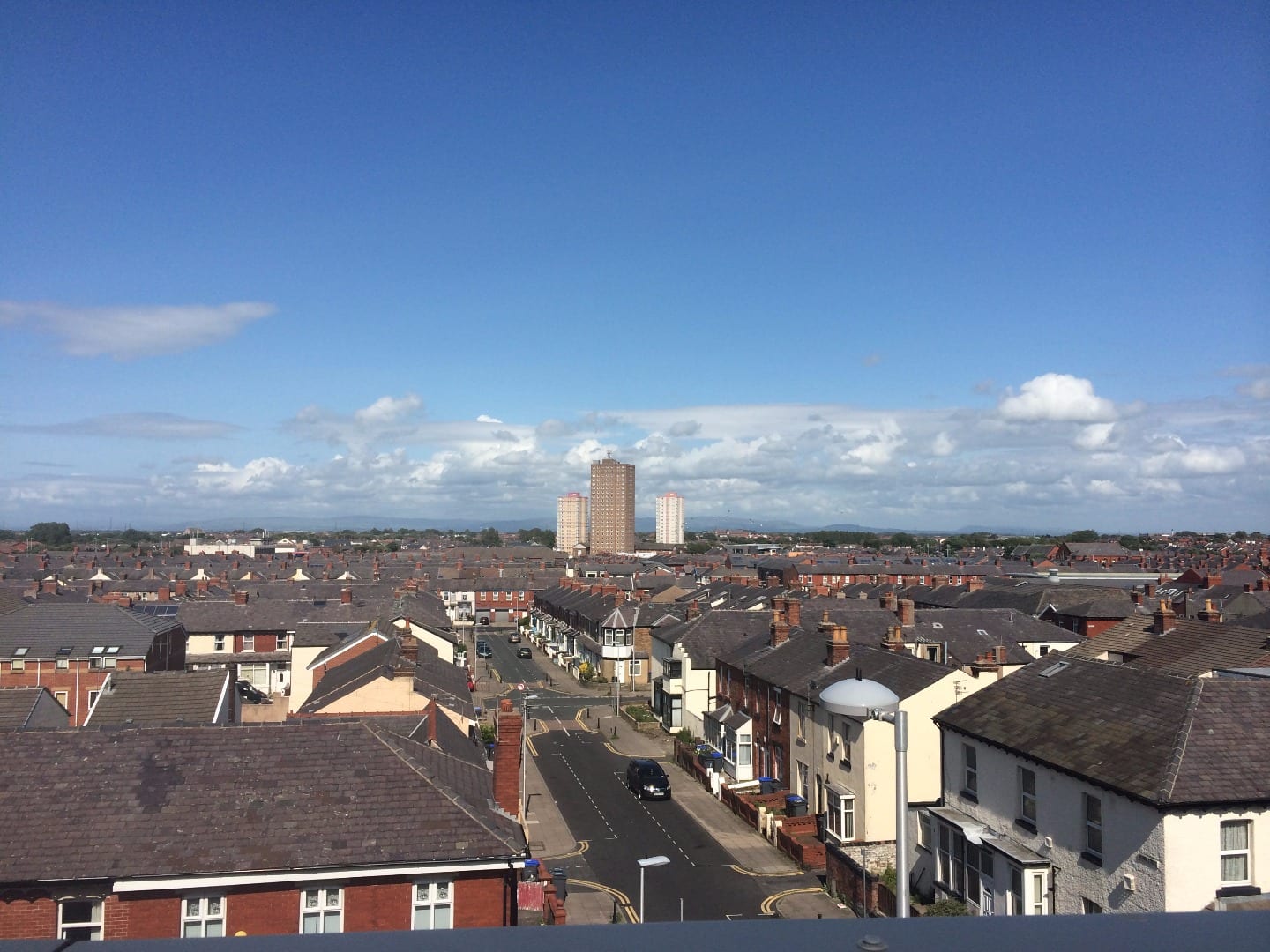 At Queens Park, there were 495 flats built in the 60's, most of which were in the five high rise blocks and 12 maisonette buildings, forming a distinctive spot and landmark as one of the highest spots in the Blackpool area. The photo above was taken in 2015 from Sainsbury's car park in Blackpool.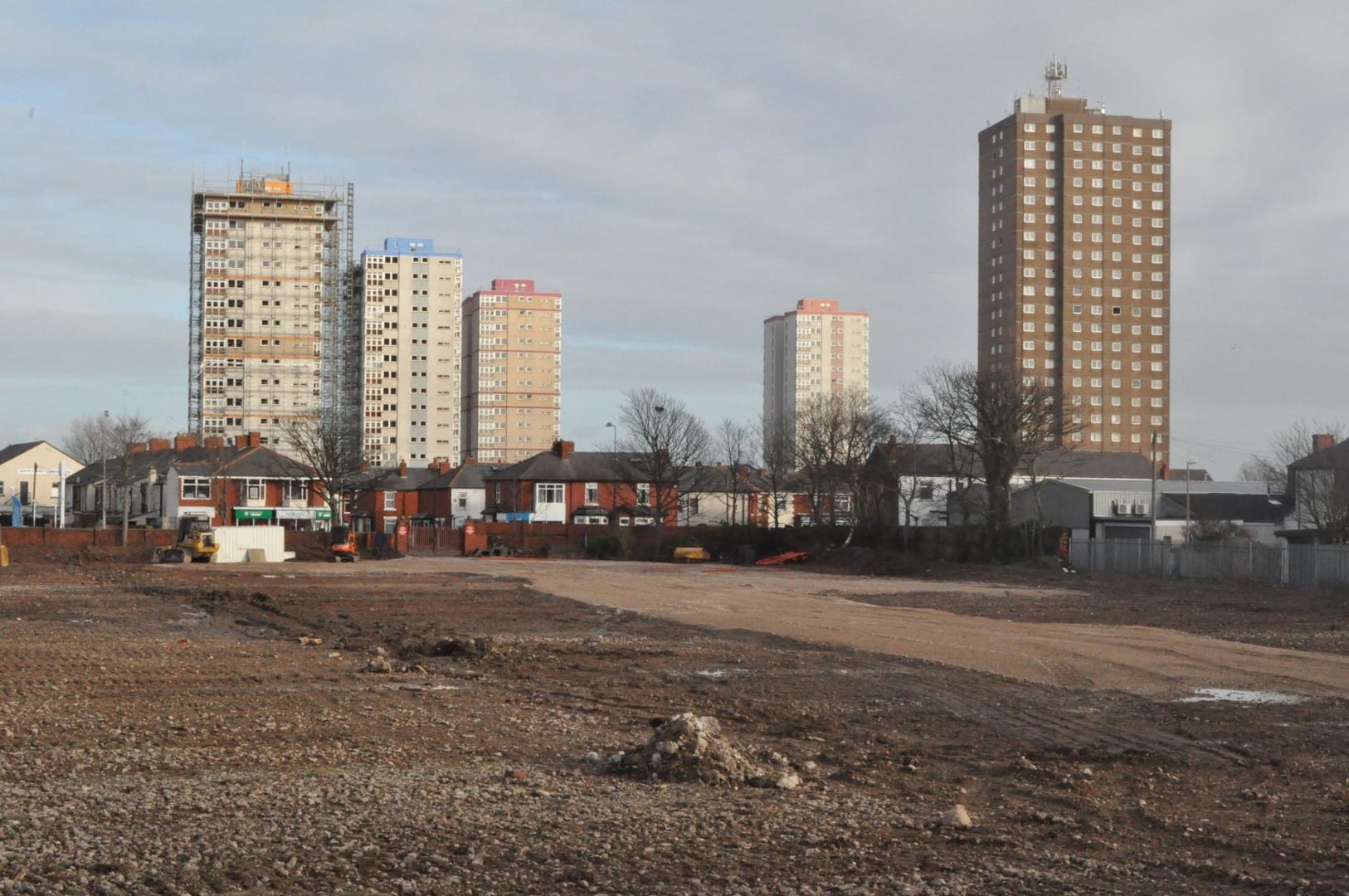 Photos: Juliette Gregson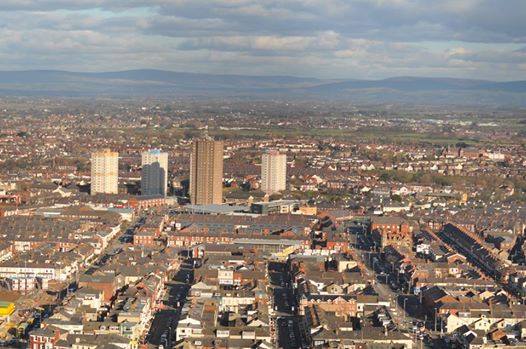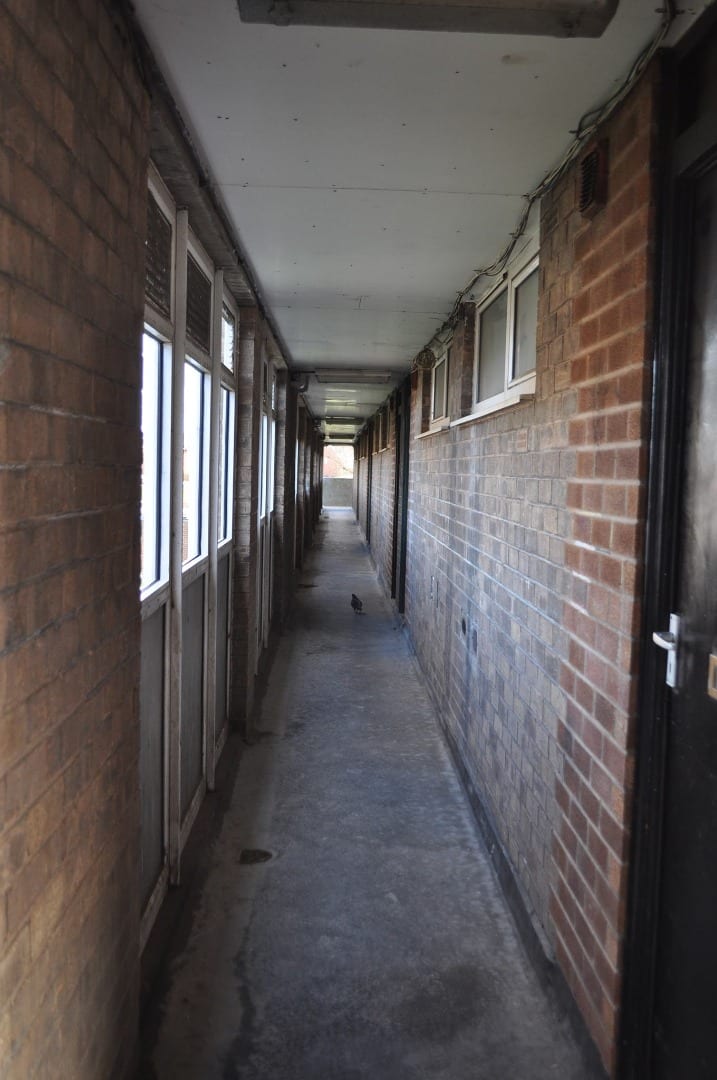 Developers Lovell are working in partnership with Blackpool Council to build 191 new homes which will be available for rent through Blackpool Coastal Housing. 
The development includes plans to build on part of 'Layton Rec'. In exchange, new green space will be brought into the heart of the Queens Park estate. As part of the re-development work, funding has been put aside to improve 'Layton Rec' for the benefit of all the residents in the area.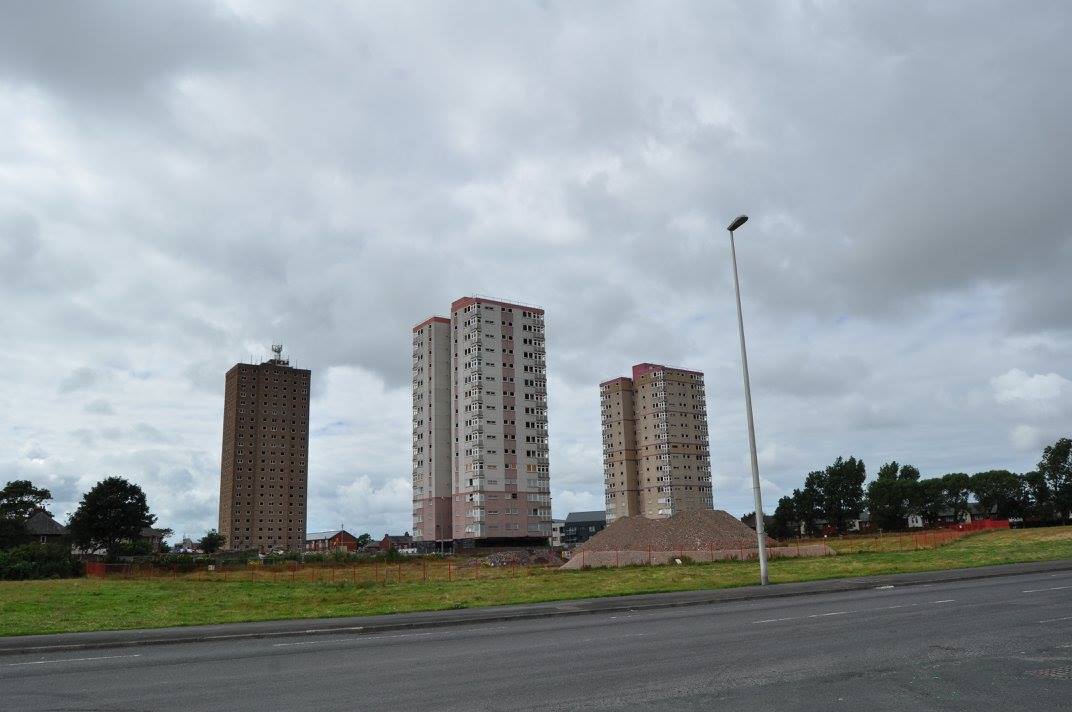 Three Queens Park tower blocks before demoltion. Photo: Juliette Gregson
Queens Park tower blocks – after demolition! Photo: Juliette Gregson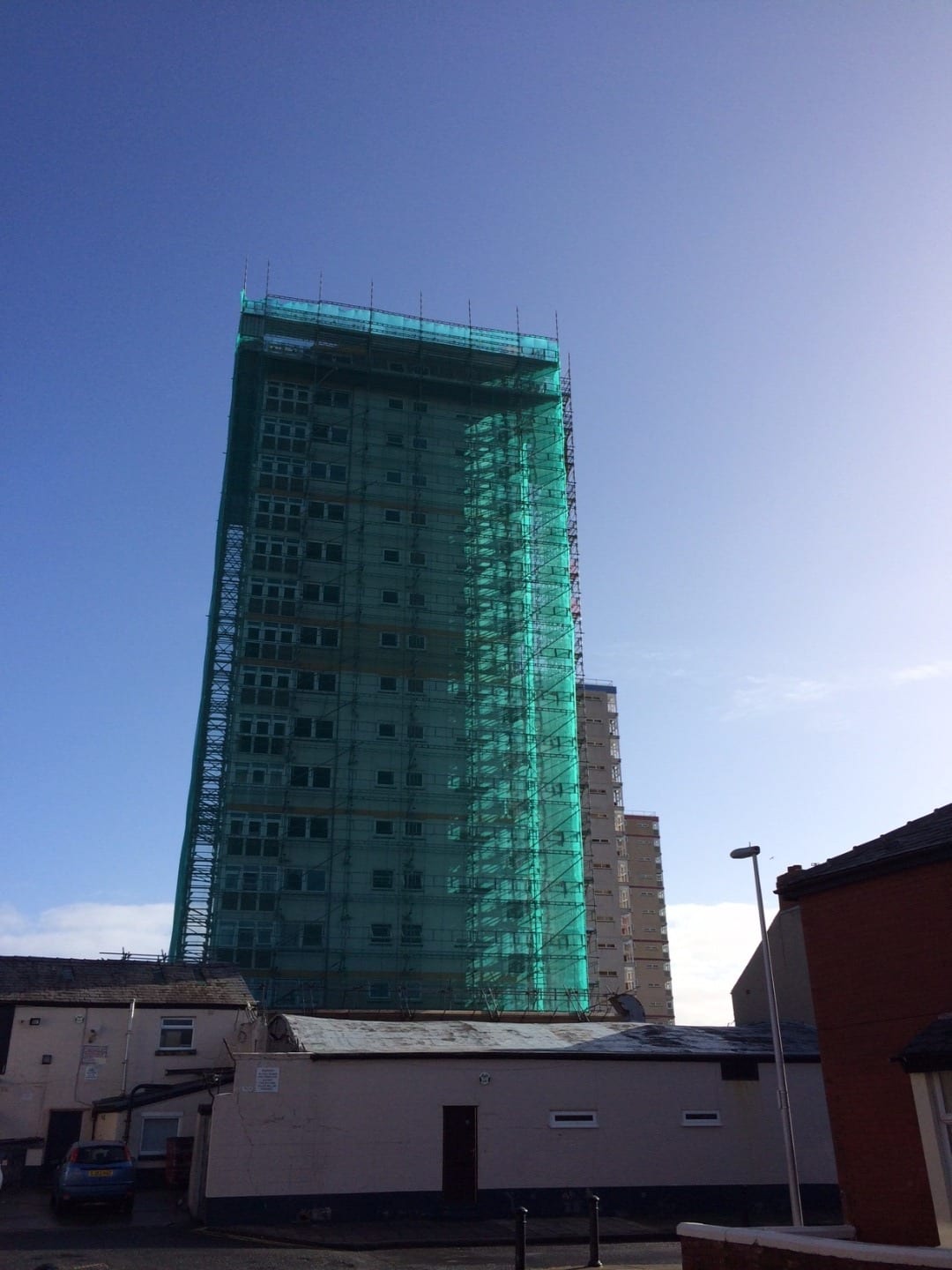 One of the Queens Park flats tower blocks being demolished bit by bit in 2014