Blackpool Post Office is set for a transformation. New life is to be breathed into the old building as it's developed into the Red Box Quarter.
New Designs for Blackpool Post Office
New designs were revealed in January 2018, showing how Blackpool's former main Post Office could be transformed into a contemporary shopping and leisure hub.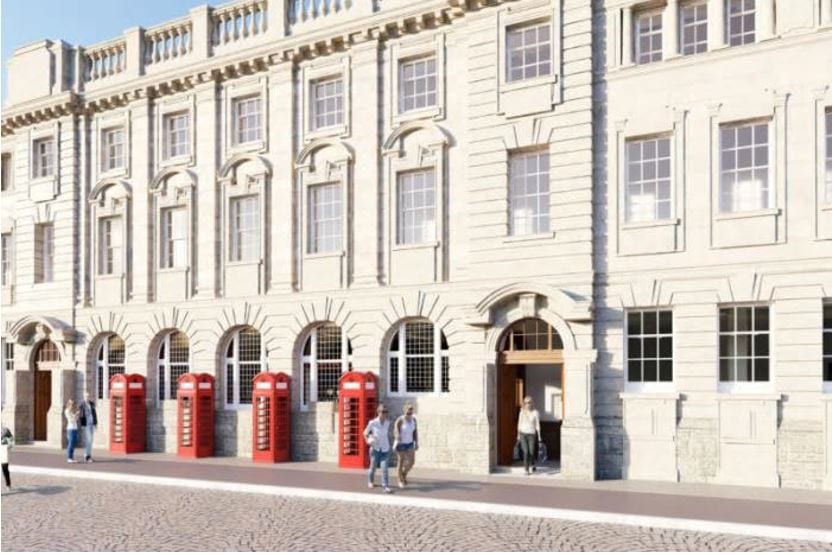 The revised proposals for the Grade II listed building on Abingdon Street – now called the Red Box Quarter – have been formally approved by planners. The name has been taken from the well loved row of red phone boxes which will be retained at the entrance. To the rear of the building is Edward Street and there's an in internal courtyard which was used for parking.
The new retail plans include the removal of the former Post Office counter and its re-use to form a central kiosk within the main hall on the ground floor.
Plans include a restaurant at plaza level, a rooftop bar on the Edward Street elevation and a mini designer outlet. The original scheme for a 50-bedroom hotel has been shelved.
Have a look at this fly through video which uses CGI to show you around the development –
Marketing of the scheme is due to start soon and Blackpool-based Thompson Developments, who own the site, hope to complete the development themselves.
The Post Office was used until 2007. The counter service then moved to WH Smith on Bank Hey Street.
Blackpool Post Office When it Closed
Visit Fylde Coast Contributor Juliette Gregson provided these photos from inside the counter and the sorting office at Abingdon Street Post Office, taken literally just before it closed. Plus a couple of photos of the familiar stonework on the outside of the building.
And Visit Fylde Coast Contributor Dawn Mander provided these photos of the courtyard area where demolition work has already begun (Spring 2018)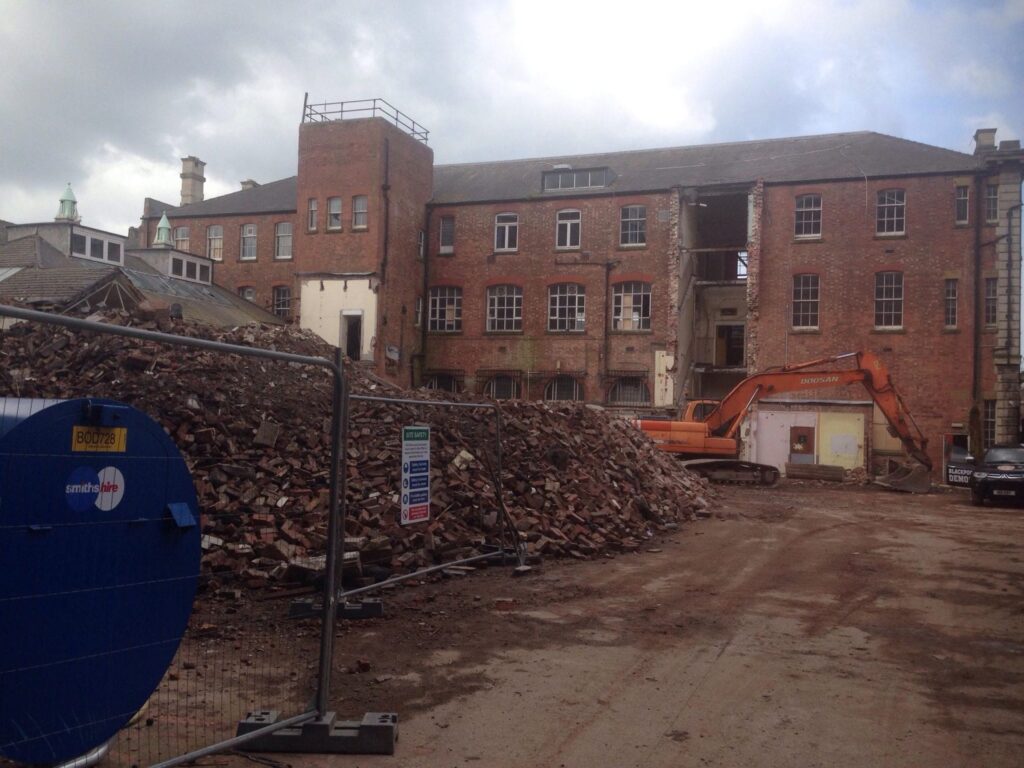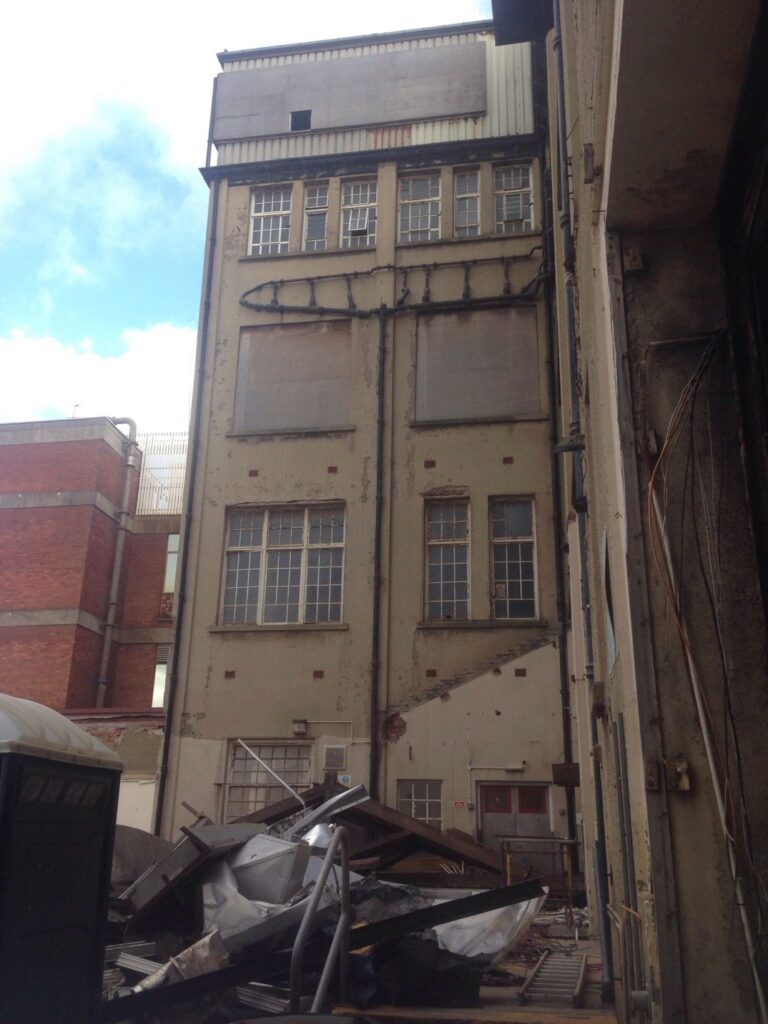 History of Blackpool Post Office
Blackpool Post Office at Abingdon Street was opened on the 2nd of June 1905, moving from Coronation Street. It replaced the Union Baptist Chapel and Sunday School.
Thanks go once again to Visit Fylde Coast Contributor Juliette Gregson for this archive photo of the building in its early days.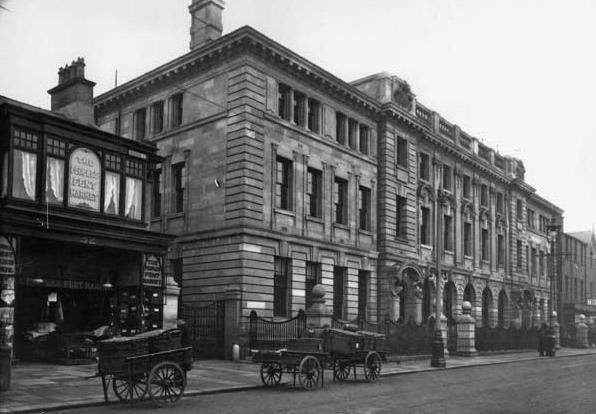 Have you got anything to add?
If you know anything more about the history of Blackpool Post Office, please feel free to add your knowledge in the comments below. If you've got any old photos to add you can email them to jane@theRabbitPatch.co.uk
Find out More
Have a look at the Visit Fylde Coast website homepage for more of the latest updates.
If you love the Fylde Coast you ought to sign up for our weekly email newsletter. It's packed full of interesting things and will arrive in your inbox all 52 weeks of the year.
Sign up for the Visit Fylde Coast enews here
Join us on Facebook at our Visit Fylde Coast Facebook Group
Don't forget to follow us on Twitter @visitFyldeCoast