Juliette Gregson is a local social historian and the person behind the popular 'Blackpool's Past – the original' Facebook Group. Many of us (Visit Fylde Coast included) are fascinated with local history. Find out what got Juliette interested…
*LOOK UP* words spoken to Juliette many years ago by her mother Kath Gregson. You never know what delights lie up above you, and of course down below your feet! Juliette explains:
"My father David always had a great interest in all things camera related and would at times let me borrow his camera to take photographs. This could be where my interest in heritage and photography began.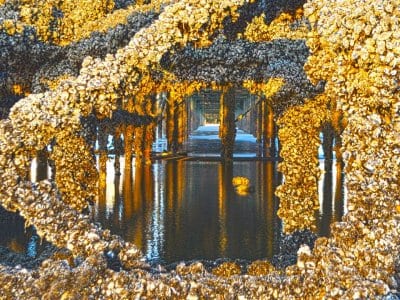 "I've always had an interest in the history of the town. My late granddad used to work for Blackpool Pleasure Beach and he took me there to meet the staff and watch what went on behind the scenes. Of course I also watched the changing face of the park as new rides were built and constructed. He used to repair the track on the ghost train from time to time and bore testimony to the rumours that 'Cloggy' the former ride operator could still be heard…
"I remember being taken on mystery trips in the summer holidays by my mother, where she would point out places and buildings of interest. My father was just as bad. On car journeys he'd point out places where he'd worked and how they'd changed over the years! He also proved a great asset in later years, as he'd taken many slides of the surrounding area. Im sorting through them now, for publication in books, websites and magazines."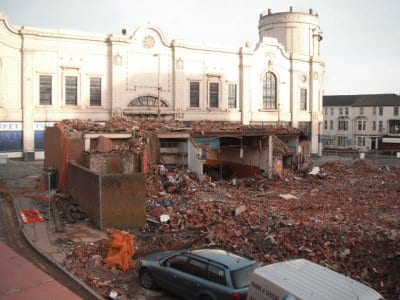 How Juliette Gregson got into Writing
Are you interested in things that go bump in the night? You might have come across Juliette's name in local paranormal circles. She explains:
"I began by writing about the paranormal myths and legends around the Fylde coast. Somehow I managed to get noticed by a well known ghost programme! This then cascaded into helping with research for the TV programme *Most Haunted* writing about the ghosts of Blackpool Pleasure Beach, the Winter Gardens and Blackpool Tower.
"I was then asked to write for the BBC Lancashire website about the top 10 ghosts and myths of haunted Blackpool. Then I found that I needed a better camera to capture photographic evidence.
"Investing in a Nikon, I began to move more into writing about the history and heritage of the Fylde coast and capturing the iconic images of my home town. I still go out and take *spooky shots* but they seem to appear more on my camera during the day rather than at night! There's only so many ghost stories and myths about the Fylde coast, so I thought what else can I record? It was then that I began to move more into heritage photography.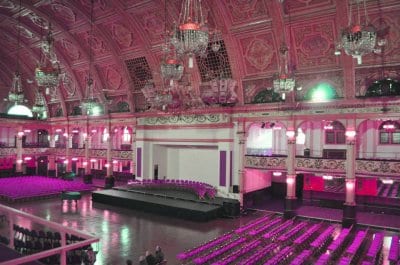 Interesting Places
If you know anything about Blackpool's past you've probably heard the story of the tunnels which are said to connect various buildings.
Juliette says "I would give anything to get permission to explore the maze of tunnels that are underneath Blackpool Tower and the Winter Gardens. Who knows what historical delights lay down there!
"Through the years I have worked in many interesting places, one of which was helping my father – David, with the local hypnotic show. I had the great honour of working with the late 'Richard * Lorde * Payne. If you look at the pathe newsreels, there's one clip of him performing in London. A lot of magicians and hypnotists cite Richard as a major influence in their careers, but have found it difficult to gather any real memorabilia or press cuttings. I was fortunate enough to have worked with the great man and some of the shows were actually recorded for posterity, so into the archive they went!
"I was also lucky to have access to the family photograph and ephemera archive from my late grandparents. They seemed to have the 'hoarding' gene, which was great for me! Through their collection I could see what Blackpool and the surrounding area looked like in bygone times."
Blackpool's Past
Meanwhile, on Facebook, Juliette is the founder of the group 'Blackpool's Past!', began in February 2011. It's 7000 members include people from all across the Fylde coast and even as far away as America.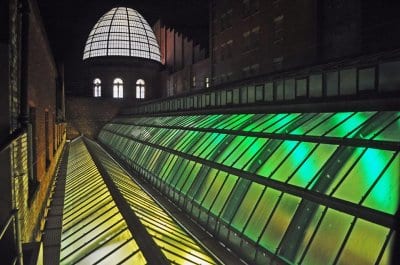 The group is great for the budding historian who can ask for information about people or places and do a bit of family research. Juliette says "I've lost count of the number of times that old school chums have also rediscovered each other again!
"It started as a little group for friends and family – as I love old images of the area. But it's grown into something quite spectacular and such a useful tool for identification and family history."
Juliette also helps with other local groups on social media which takes up a lot of time. But it's provided some great new contacts and friends that she wouldn't have met otherwise.
Join Blackpool's Past
Interested in the history of Blackpool? Join the Blackpool's Past Facebook group here.
While you're here…
Have a look at the homepage of the Live Blackpool website for more of the latest updates.
Love the Fylde Coast? Sign up for your weekly email newsletter. Packed full of interesting things it arrives in your inbox all 52 weeks of the year.
Join us on Facebook at our Visit Fylde Coast Facebook Group
Don't forget to follow us on Twitter @visitFyldeCoast