You can't miss Bispham. Heading north along Blackpool promenade, past the Illuminations tableaux, the tram stop has 'Bispham' written on it in big letters! Turn right here at Red Bank Road and at the next small roundabout you'll find Bispham Village.
Bispham Village is Having a Facelift!
Bispham Village will be upgraded over the autumn and winter of 2018/19 to create a more modern and safe environment for pedestrians and shoppers.
Blackpool Council has already consulted with a mix of  residents and businesses and now the village will be improved by:
Making it easier to cross roads by introducing raised crossing and narrow points in the roads
Reducing the speed limit, from 30mph to 20mph
Repaving and resurfacing the footpaths and roads
New bus shelters, benches, planting, bins, bollards and more
Work will focus on stretches of Blackpool Road, Redbank Road, Ingthorpe Avenue and All Hallows Road.
The current number of car parking spaces will be maintained and will remain free of charge.
Bus stops and taxi ranks will also be kept the same.
The works begin on 22 October and are expected to take around 20 weeks to complete. The initial stages of the works do not involve any road closures. There will be some road closures towards the end of the works.
Footpath closures will be in place but pedestrian access will be maintained at all times as will access to properties and for deliveries to businesses.
More about Bispham and Bispham Village
Past North Pier, Gynn Square and Uncle Tom's Cabin, the tram tracks carry on to Cleveleys and beyond. Bispham tram stop marks the end of the illuminations and tableaux. It's also where you drive under the big illuminated arch across the road, wishing you a good journey home.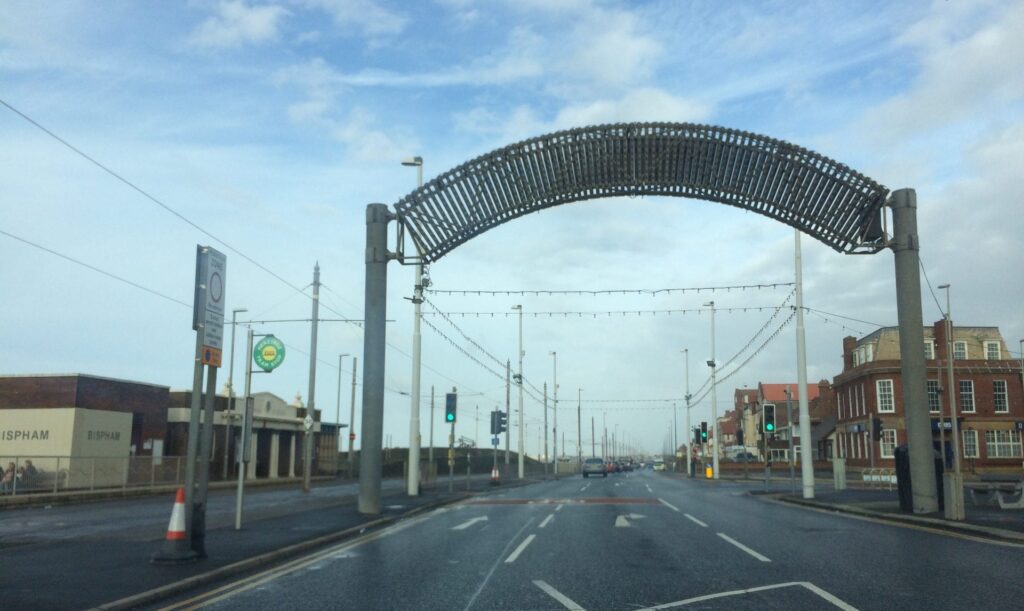 The tram stop is at a T Junction – heading inland here is Red Bank Road.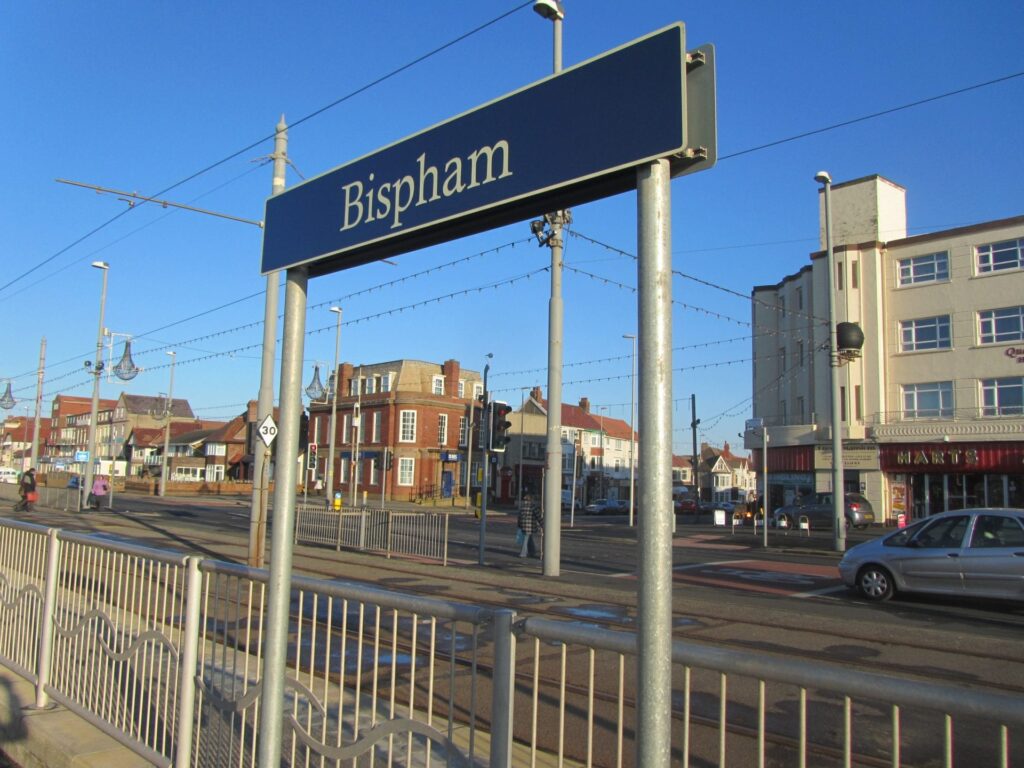 There are all kinds of local shops here. Against the promenade you'll find amusements, fish and chips and the feeling of a seaside resort. It's an important stop-off and feeding point for the thousands of visitors to the Blackpool Illuminations!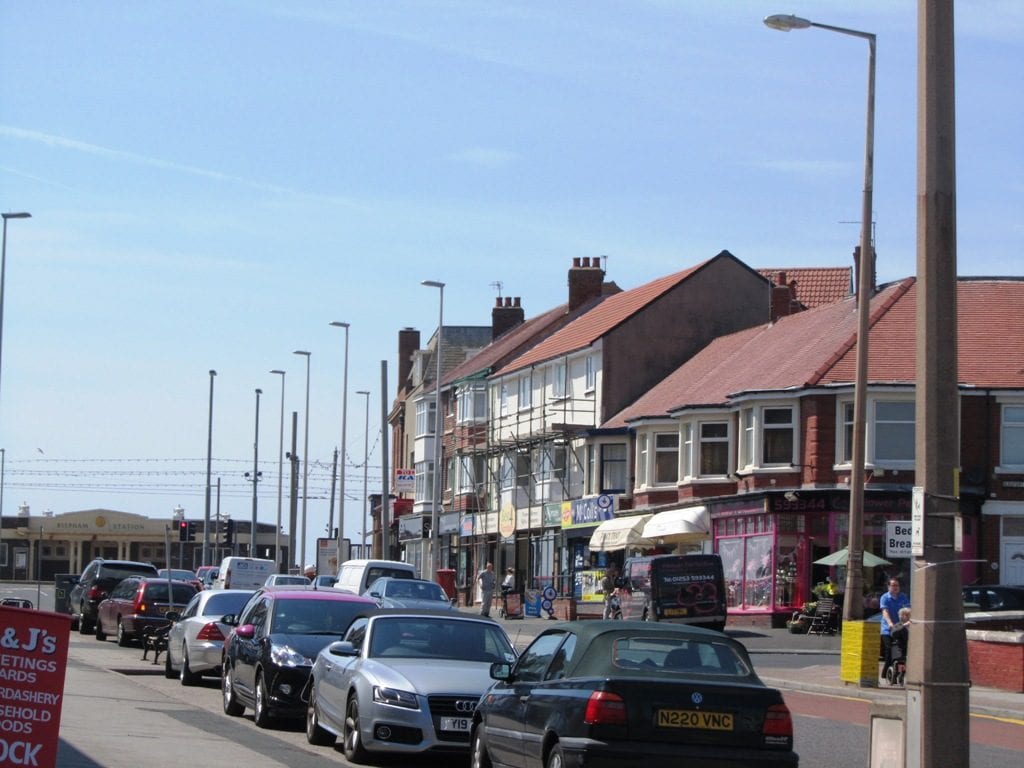 Just past the junction are the type of shops that you'd get on any local high street. Most of them are small independent retailers. There's a florists, convenience store, wedding dress shop, beauty parlours, value stores, restaurants, and a pet shop. Continue along Red Bank Road to find a pharmacy, carpet shops, opticians, a tile shop, hairdressers, quality menswear and more besides.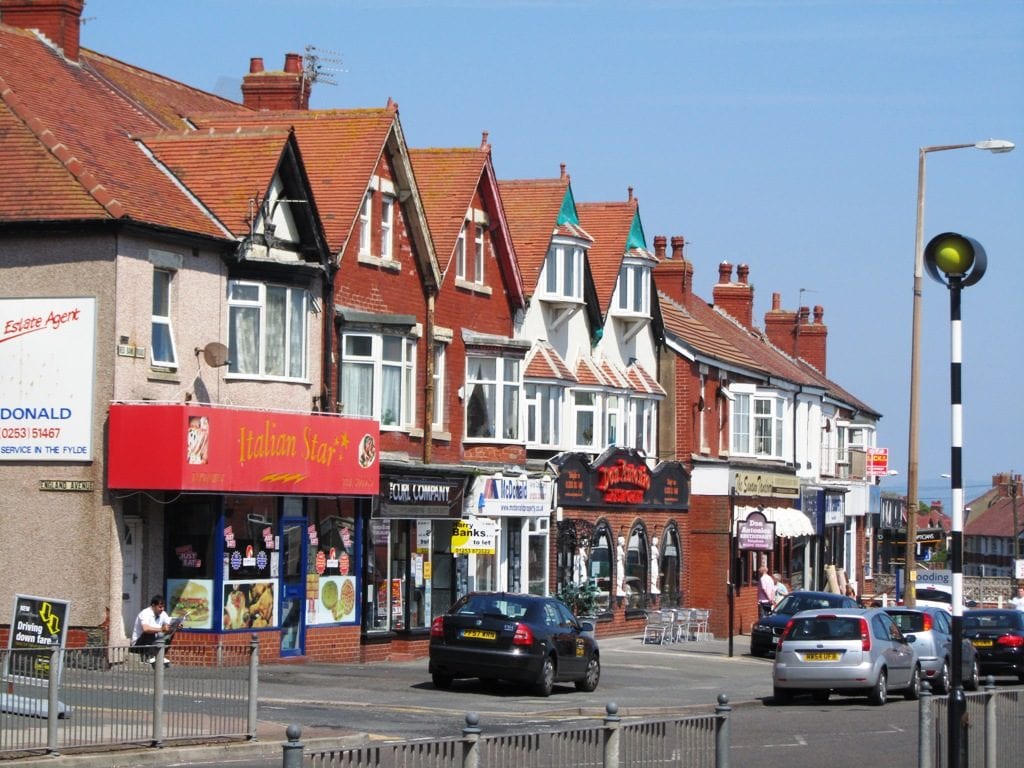 It's a wide pavement and there's free on street parking, both on the main road and nearby side streets.
A little further along Red Bank Road is the Sainsbury's supermarket. It has a large customers car park and shop entrances off Red Bank Road and to the rear of the store.
Bispham Village
Continue travelling inland along Red Bank Road, past the fire station on your left, and the shops give way to houses. Just beyond the roundabout at the junction with Devonshire Road is Bispham Village.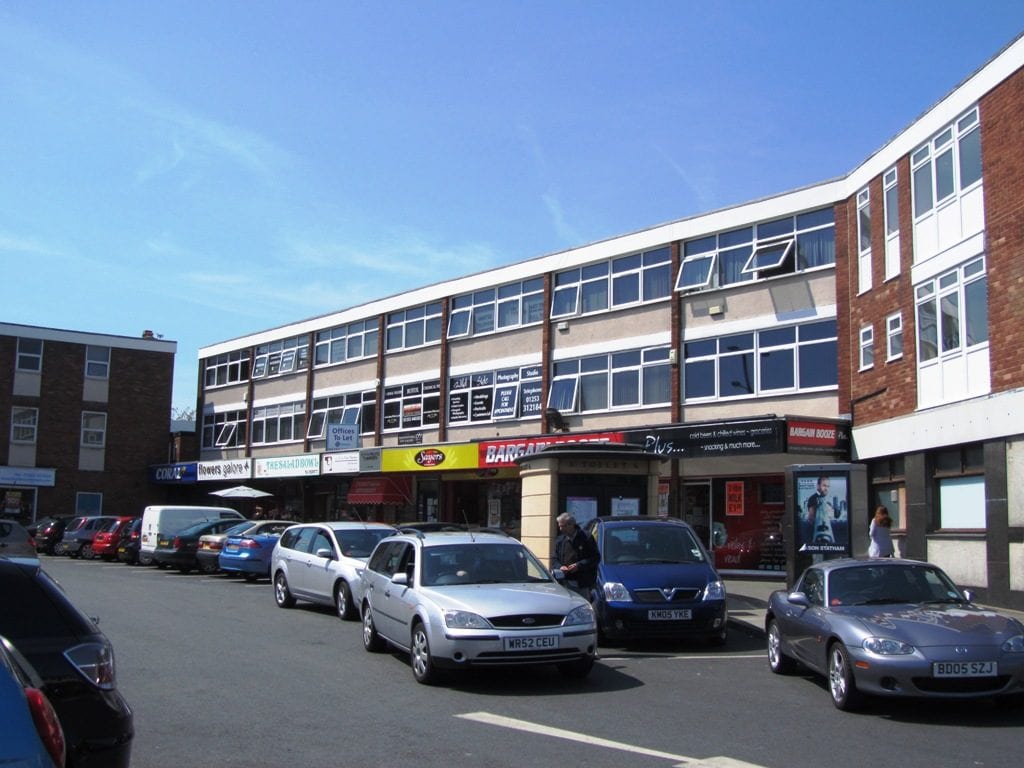 Bispham Village is an excellent spot for local people, with a mixture of high street names and yet more independent stores, all in very close walking distance of each other. Like most of these small satellite shopping areas along the Fylde Coast, there's plenty of free parking and good public transport.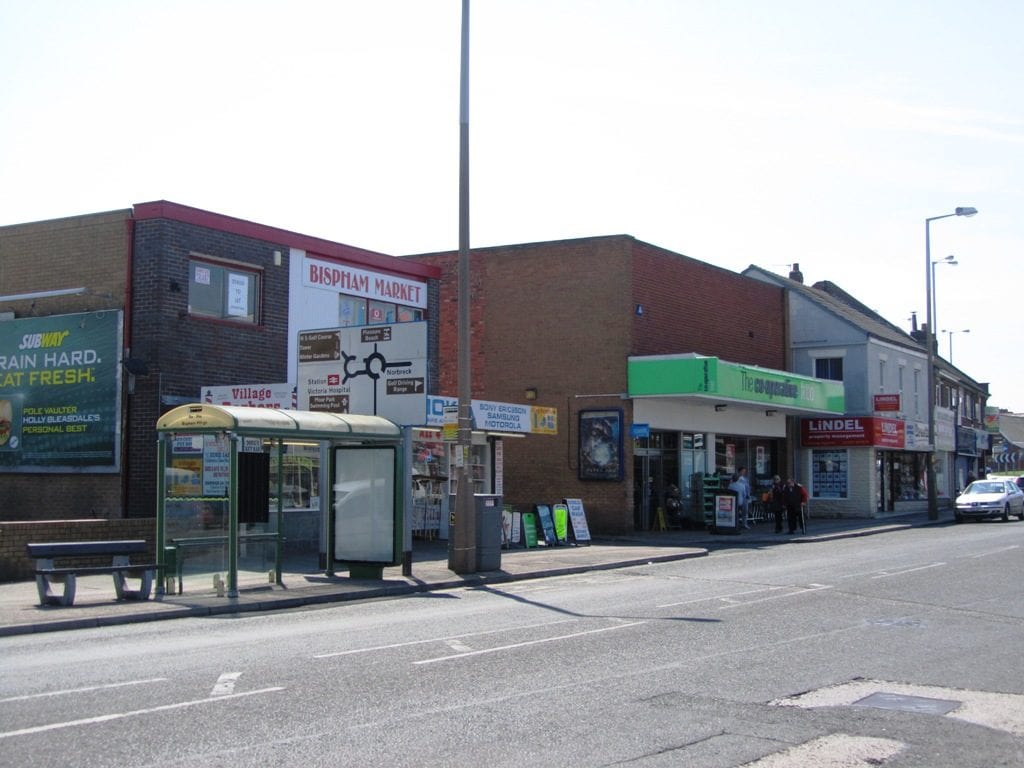 In the village you'll find a couple of small supermarkets, post office, opticians, Bispham Market, a pharmacy, restaurants and a Seniors fish and chip shop, banks, bakery – plus the public toilets!
If you live at the northern end of Blackpool next time you need a little bit of something, why don't you pop into Bispham? Support the local shops, and pick up your shopping from there.
Find out More
Have a look at the Live Blackpool website homepage for more of the latest updates.
If you love the Fylde Coast you ought to sign up for our weekly email newsletter. It's packed full of interesting things and will arrive in your inbox all 52 weeks of the year.
Join us on Facebook at our Visit Fylde Coast Facebook Group
Don't forget to follow us on Twitter @visitFyldeCoast