The Friends of Stanley Park and Salisbury Woodland work hard throughout the year to bring you lots of FREE events at Stanley Park and outdoor concerts throughout the season.
Take a look at what's on this year. Please note – correct at time of publication.
Stanley Park – Free Events & Live Music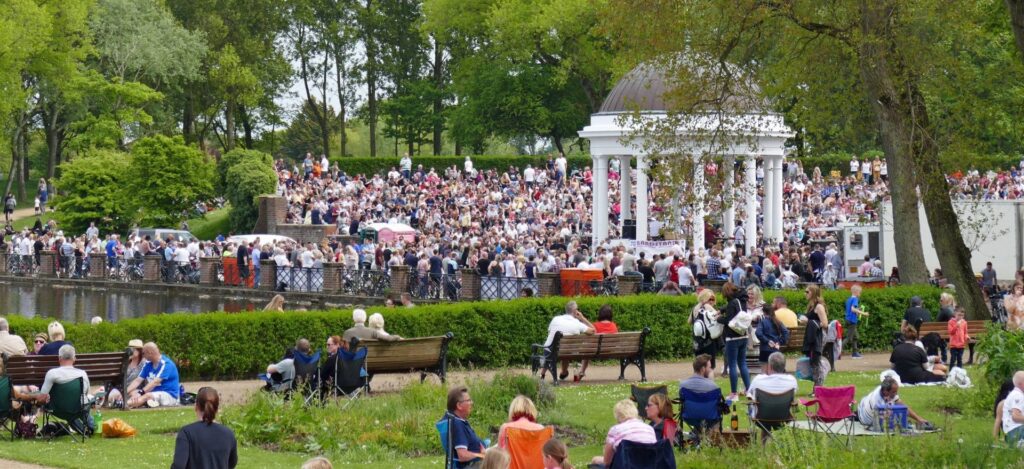 Enjoy music concerts each weekend throughout the summer – with a musical genre to suit every taste. Pitch your spot at the side of the bandstand, bring a picnic, enjoy an ice cream and while away the afternoon with a dance and a sing-along.
For vehicle enthusiasts there are events in the Italian Gardens.
Stanley Park bandstand has become a favourite place for the people of Blackpool on summer Sunday afternoons. Throughout the summer there's a mix of shows. From concert bands and rock bands to metal and choirs. Enjoy folk, reggae, soul and DJs.
Acts love to appear on the bandstand. Some have large followings and up to 2,000 people attend to create a carnival atmosphere. Blackpool has a lot of good young performers and the bandstand gives them a place to showcase their skills with no charge to the public.
Keep an eye on the Visit Fylde Coast Events Guide for a reminder about these events. Make sure you don't miss any of the great free entertainment this summer at Stanley Park.
Don't forget to sign up for your Visit Fylde Coast newsletter. You'll get reminders about events and much more delivered straight to your inbox every week.
LIVE MUSIC & EVENTS AT STANLEY PARK IN 2022
**Please check the Friends of Stanley Park – Facebook page for the latest updates**
Bring along a picnic and your dancing shoes, for the Fylde Coast's favourite FREE entertainment on Sunday afternoons (plus other days).
Friends of Stanley Park is short of volunteers to help to run these events. If you'd like to help please get in touch with carolethat001@gmail.com
Music at the Bandstand
All events are 1-4.30pm unless otherwise stated
May
Sunday 8 Mr Mels Big Chill at the Band Stand 12-5pm
Sunday 15 Johnny Bullit, The Promise & Flashhearts
Sunday 22 The Casinos, Cartright Guitar Show & Wills B Dennis
Sunday 29 An afternoon with the Blackpool Music School
June
Saturday 4 The Queen's Platinum Jubilee, Pop Up Yukes
A demonstration of the Blackpool Walk with Simon Clarke Bruce
Sunday 5 Touch the Pearl, DJ Ed Mahon, Mel Ankers
Sunday 12 Northern Alibi, Five-O Tribute to the Police, Jon Page on Guitar
Sunday 26 Rupert Fabulous
July
Sunday 3 The Blackaways, Venezuel Venezuel, Beat Bros
Motorcycle show in the Italian Gardens
Sunday 10 The Deadbeats, Shaun Preston with piano, Mel Ankers
Sunday 17 The Heat
Sunday 24 Parka Monkey, The Immediates, Nathan Parker
Sunday 31 Electric Boogle Club, Sofa Kings
August
Sunday 7 Ska Face, Beat Bros
Sunday 14 Molly's Chamber Trio, Heavy Energy, Steve Matthews
Sunday 21 Graeme the King of Bispham, The Clacked, Blow Up
Sunday 28 The Kingsmen & Elvis, Primeover, Makepaka
Plus Classic Car Show in the Italian Gardens from 10.30-4.30pm
Monday 29 Soul in the Park with DJs
Dog Walkers Club
Do you walk your dog in Stanley Park? Why don't you join the Dog Walkers Club? Meet on Wednesdays from 10am to 3pm in the Visitor Centre by the car park in the middle of Stanley Park.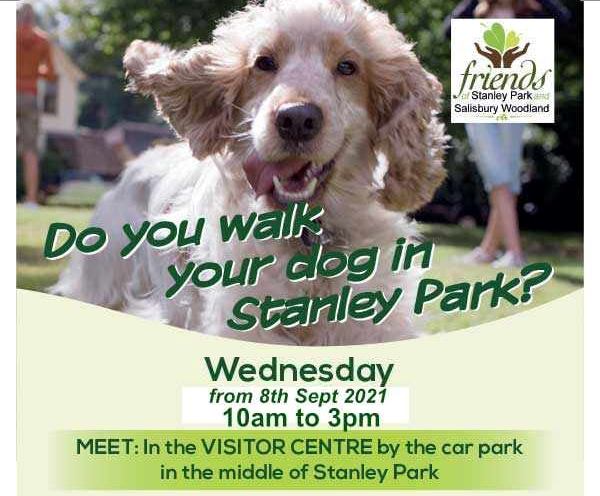 Come along to the coffee morning to enjoy tea, coffee and biscuits. Plus a biscuit and water for your dog as well. Just drop in or ring on the day – 01253 699470 – please mention you saw it on Visit Fylde Coast!
Free events from the Friends of Stanley Park
The shows are put on by the Friends of Stanley Park who run events throughout the year to raise funds for them. For as long as anyone can remember, Carole Thaw, a member of the Friends of Stanley Park, has arranged the shows and been there on the day to staff them. To do this she has a number of volunteer helpers, such as Joan, Curtis, Billy and Dean, some who do a few shows and others who do more. There is always a need for more volunteers.
Public safety and the safety of the musicians has to be considered as electricity and water aren't a good mix and the bandstand is open on all sides so on rainy days the acts have to be cancelled
There is plenty to do on the day of the show. A show may need special items which may need to be hired or borrowed. Items need to be transported to the bandstand, such as the dance floor for the Northern Soul show . The Friends of Stanley Park have a well-stocked stall and Carole does a great job finding small items that can be sold to make money towards the upkeep of the shows.
Every year from around October the next years shows are booked.
Volunteers needed for Stanley Park Bandstand Events
The Friends of Stanley Park have issued a plea for more people to help them out during the events that take place through the summer.
The free bandstand events take place every Sunday between May and September, as well as an extra event on the August bank holiday Monday. People are needed to help with marshalling people at the events, as well as with clearing up afterwards.
Elaine Smith, Chair of the Friends Group, said: "Yet again this year there are some excellent bands coming to the park for people to enjoy.
"However, these great events don't put themselves on. We need volunteers to spare us a just a few hours of their weekend to put these kinds of shows on. In return, they get to spend their Sunday in the glorious Stanley Park listening to some fantastic music."
For information, or to applying as a volunteer, call 316713 or email Carole Thaw on carolethaw001@gmail.com
Get in Touch with the Friends of Stanley Park
While you're here…
Have a look at the homepage of the Live Blackpool website for more of the latest updates.
Love the Fylde Coast? Sign up for your weekly email newsletter. Packed full of interesting things it arrives in your inbox all 52 weeks of the year.
Join us on Facebook at our Visit Fylde Coast Facebook Group and follow us on Twitter @visitFyldeCoast
Plus hundreds of videos to watch on our YouTube channel – from all over the Fylde Coast!