Wordpool Festival, Blackpool Arts and Libraries Festival of Words is now in its twelfth year. In 2016 we were awarded an Arts Council England National Lottery Grant to develop the festival programme to provide all year round festival activities that celebrate words.  Wordpool's Festival of Written Word is one of the new four annual festivals, each one with a distinctive offer and focus: the Autumnal Festival of Poetry, TimeHop our Young Adult Fiction Festival and Wordpool's ever popular Summer Family Festival.
Roll Up, Roll Up for Wordpool Festival – Most Marvellous Family Day
Saturday 7 July from 12.30pm
Blackpool Council's fun-packed Wordpool Most Marvellous Family Day is back for its twelfth year with circus skills, giant sun birds and strolling trees!
The resort's ever popular FREE annual event is part of Wordpool's Festival of Words and takes place this year on Saturday 7 July at Stanley Park from 1-4pm.
The day will feature numerous different activities and colourful attractions crammed into three hours of creative fun. Rain or shine there will be lots of exciting things to see, make and do for all ages.
What's on at Wordpool
There will be something amazing and unexpected around every corner. Watch out for Left Coat with Treemendous, two very tall, strolling trees, the giant Sun Birds that swoop and soar, Rambling On who may be a little bit lost and Adambara and Zhim, a baby elephant and very tiny mouse.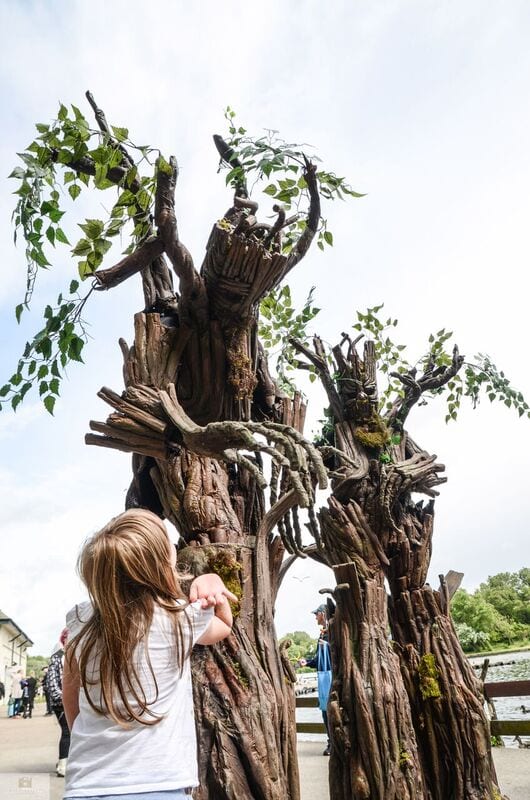 Save Our Stories will be asking for your help saving stories by joining in with their new show 'The Nixies of Broadpool'. Can you help the Nixies save the magic lights?
Park goers will need some time to explore the Marvels and Mayhem Big Top where storyteller Emily Hennessey and artist Tina Dempsey are bringing Blackpool Tower Circus's history to life. Both Tina and Emily have been working in local schools throughout June to create the magical circus themed artwork and stories on display in the Big Top.
Close by in Grundy Art Gallery's Big Top children can make clown faces and make their own faces clown like.  For the adventurous Blackpool Museum Project are working with Blackpool Circus School to help children learn all kinds of juggling, twirling and whirling skills.
Near the lake Aunty Social CIC are taking over the Boathouse with a pop up Picture Show of children's short films and animations from around the world and after all the fun of the films roll up, roll up for fun afloat with outdoor revolution.
And if there's still some time visit the Duck Mound near the lake where Blackpool Libraries and Family Learning are hosting Little Top Stories and making tiny bow ties.
Families will need to be at one of the many information points around the park to register from 12.30pm and will be given 'What's on where Most Marvellous' maps so they can plot their afternoon of adventure.
All children must be accompanied by an adult at the family event on Saturday 7 July. The event will take place rain or shine so dress for the weather but in case of severe weather check online for updates.
This event is not organised by Live Blackpool. Please check with the organiser for further information. All details correct at time of publication.
Find out More
Have a look at the Visit Fylde Coast website homepage for more of the latest updates.
If you love the Fylde Coast you ought to sign up for our weekly email newsletter. It's packed full of interesting things and will arrive in your inbox all 52 weeks of the year.
Join us on Facebook at our Visit Fylde Coast Facebook Group
Don't forget to follow us on Twitter @visitFyldeCoast