Cross the tram lines at Little Bispham towards the seafront and just on your left stands a burgundy building which is the Fylde Boat Angling Club House.
This building was constructed on the promenade at Little Bispham, at the northern end of Blackpool sea front, in the mid 1930's, at the same time as the underground car park, latterly used as the underground boat store for the Fylde Boat Angling Club. 
Today, it's hte Club House for the Fylde Boat Angling Club, it's open on a Tuesday night with a licensed bar from 7 to 11pm. If you fancy popping in visitors can be signed in as a guest.
The Angling Club opened the doors for the public to take a look on 1 November 2014, the same day that they opened the underground boat store.
Join Up
People on the day were asking how to join the club as a social member so they could access the club house facility. Shore membership is only £10 for the year and does this.
If you would like to join you can contact Bryn Bimpson for membership forms or drop into the club on a Tuesday night when the bar is open from 1930 hours onwards.
Bryn Bimpson, Mobile 07981 015361, Email bryn50@talktalk.net
Twitter @BBimpson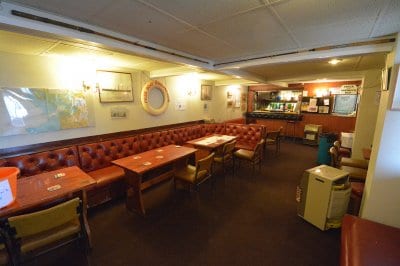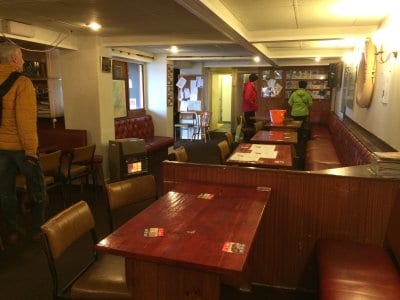 Readers of the Bispham… Past and Present Facebook Group added information about the past of the building.
David Wall tells us that it originally housed seven beach chalets which were hired out by the council for day use, very like beach huts in other resorts.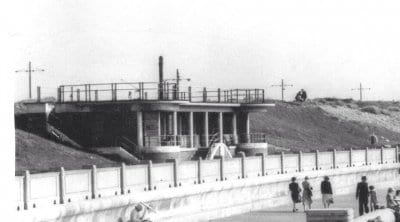 This photo was shared on Bispham… Past and Present by Dave Hutchinson, and you can clearly see the old structure.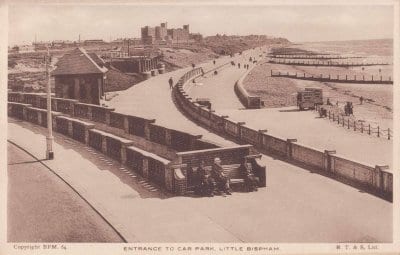 This is another view of Dave Hutchinson's, clearly showing the entrance to what at the itme was the underground car park, with the then new beach chalets in the background.
Sign up for your weekly enewsletter
Don't miss other articles like this and keep up with what else is happening on the Fylde Coast with your own weekly email newsletter straight to your inbox.
Sign up here.
Anything to add?
There's history all around us if you just look for it. Have you got anything to add to the story of this local landmark?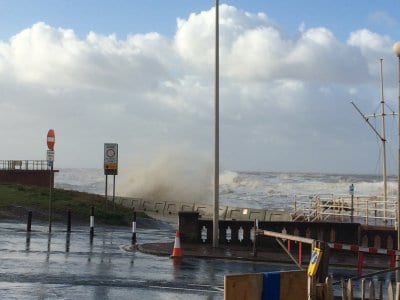 You can see the Club House at the left of this photo, taken during high seas in October 2014 before the new sea wall was built.