Today, South Pier is home to fairground rides and white knuckle thrills, but it wasn't always like that. Have a look back to the past…
This wonderful clip is from the British Film Institute, of Blackpool Victoria Pier in 1904.
The voice-over explains that it was filmed at Whitsuntide in May 1904. Watch the holiday makers promenading in their Sunday Best – not just to enjoy the bracing sea air, but also for the camera.
---
More about the History of Blackpool South Pier
South Pier was originally known as Victoria Pier. Central Pier was the second pier to be built and was originally called South Pier, so to avoid the confusion of two south piers, the newest one was originally called 'Victoria Pier' after the Queen. It was renamed South Pier in 1930.
It cost £50,000 to build and work began on it in 1892. It was completed ready for an opening ceremony on Good Friday, 31 March 1893.
It's 488 feet and 10 inches long, which makes it the shortest but widest of Blackpool's three piers – a deliberate move to include space for pavilions.
In it's early days 'Victoria Pier' was thought to be more 'upmarket' than it's neighbours.
Unlike many other great British piers, Blackpool South Pier survived the fire in 1958 which destroyed the Grand Pavilion Theatre at the end of the pier – the ruins of which were demolished to make way for fairground rides.
---
Read More
Blackpool South Pier on Wikipedia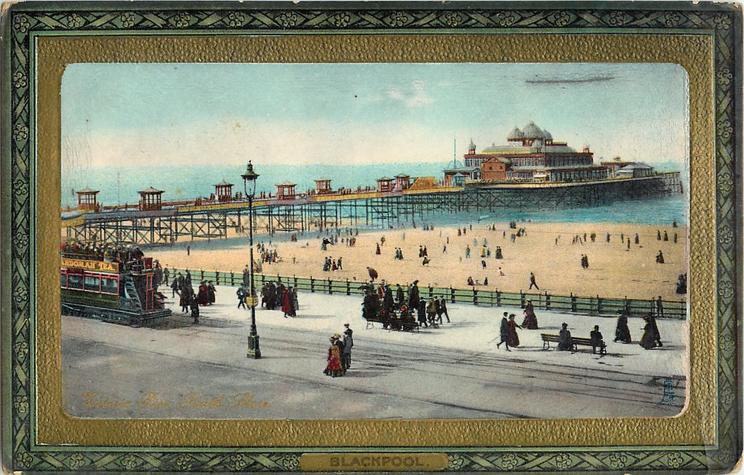 Blackpool Victoria Pier in 1902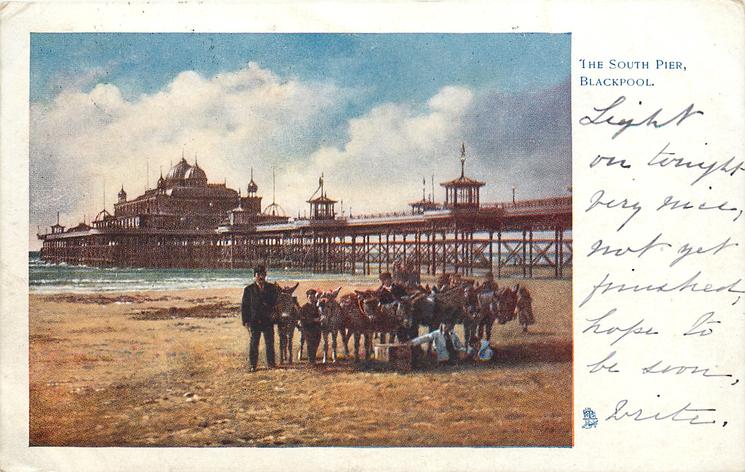 Blackpool Victoria Pier in 1903
(Images from Raphael Tuck postcards)