Take a look at your old photos of Blackpool on this page. Have you got any that you'd like to share with us? Just email them to jane@theRabbitPatch.co.uk. Full credit will be given.
Do you enjoy going back to the past? There's another page here full of old Blackpool photos from our very own archives here at Live Blackpool.
Made in Berlin
This is the most recent of your old photos of Blackpool that you've sent in to share with us.
John Cooke sent it in by email. He says "I came across this old postcard some 20 years ago. As you will see the scene is simply titled 'South Shore Blackpool' and appears to be manufactured by a company in Berlin.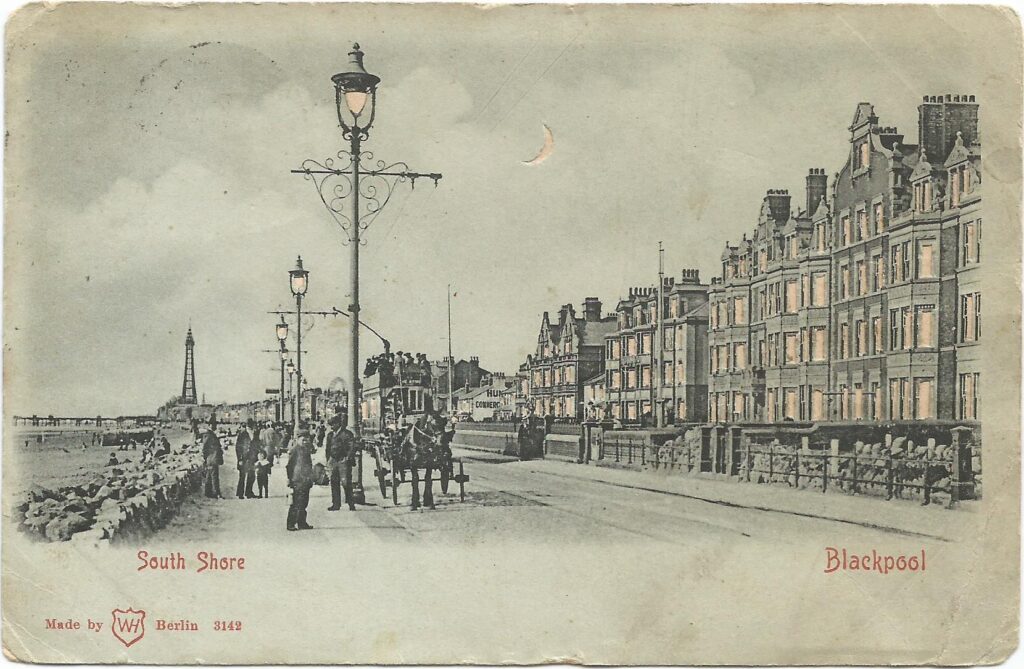 Whilst no date is shown on the face of the postcard, the reverse reveals that it was sent under an Edward VII half penny stamp. Whilst not 100% legible, the postmark appears to show a time of posting as 9.15pm (yes PM) on Nov 25th 1903. The card is interesting in that the windows in the buildings and the tram, and the streetlights and the moon are cut back to the back layer of card. When held up to a light, all these features appear to be illuminated.
Your Old Photos of Blackpool
Many thanks to Stuart Dixon, who sent us this batch of photos to share.
Stuart says "For family reasons, my wife and I left Blackpool a few years ago after living there all our lives (60 years). I've recently been clearing out and my late father-in-law was a keen photographer – slides in those days – and wondered if the attached were of interest.
Stuart added "I don't recall the Woodhouse shop fire so the date is a guess, probably mid 1960s?"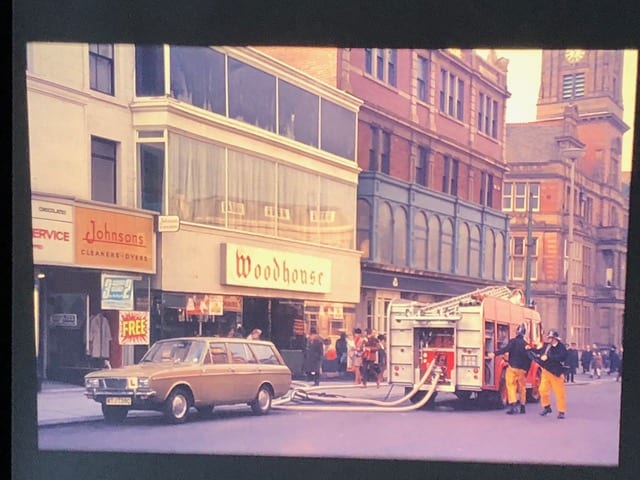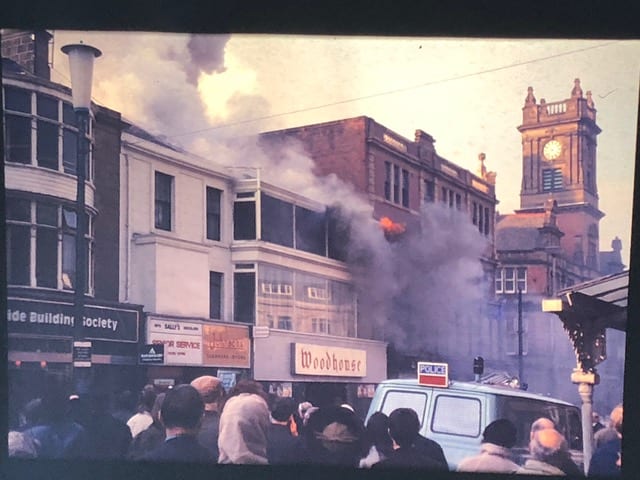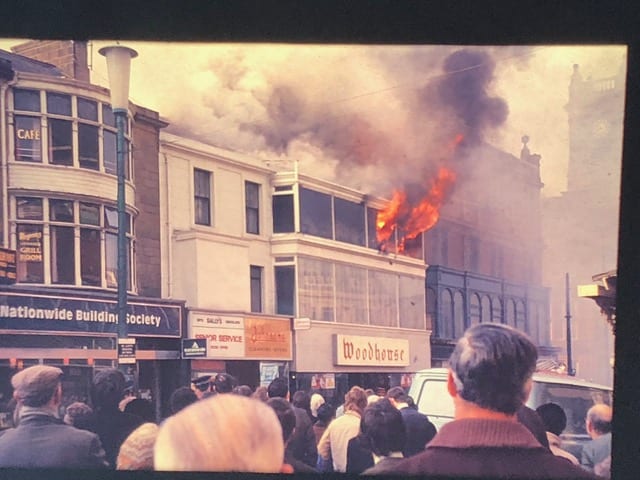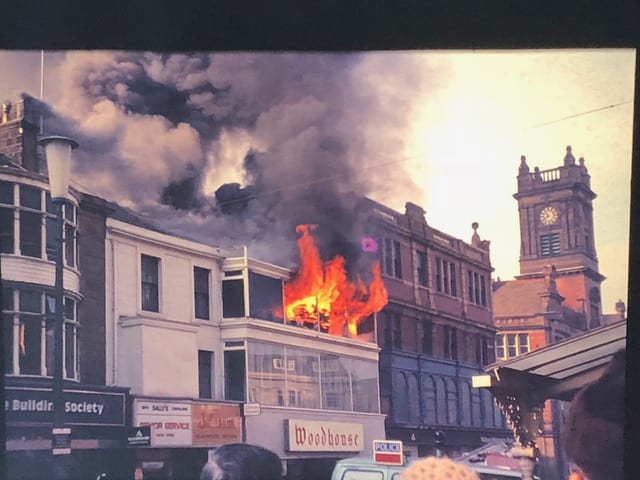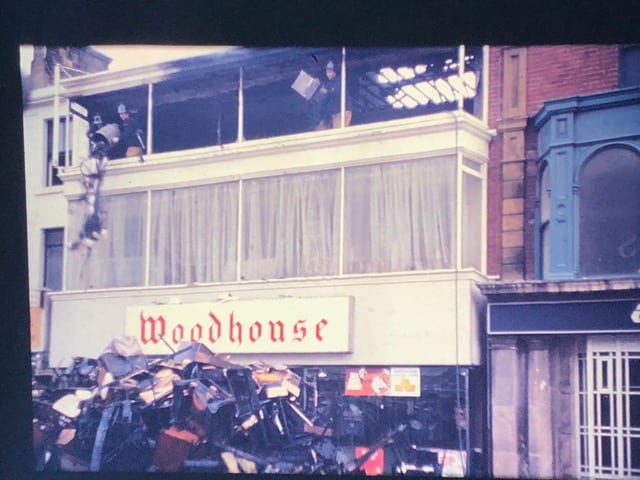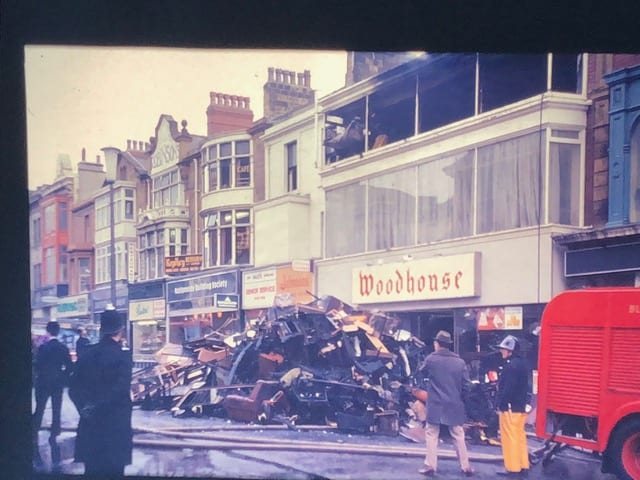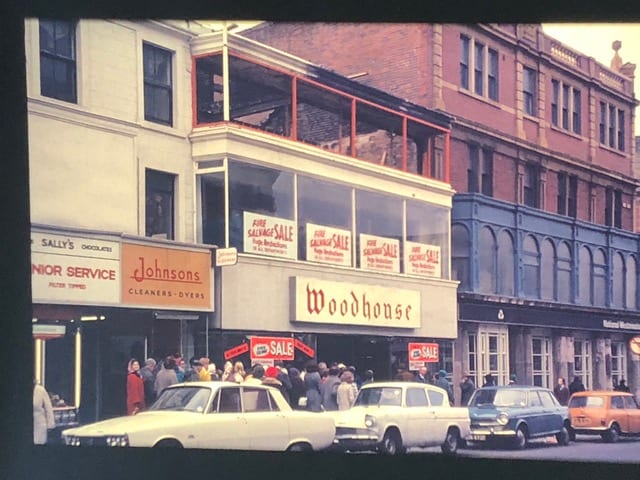 Both of these fires are before our time here at Live Blackpool (just!). So we couldn't quite work out exactly the Woodhouse shop was (or what it sold).
Likewise, we couldn't place the position of the next two photos. We thought maybe the area where buildings were demolished between New Look and the entrance to the Houndshill car park?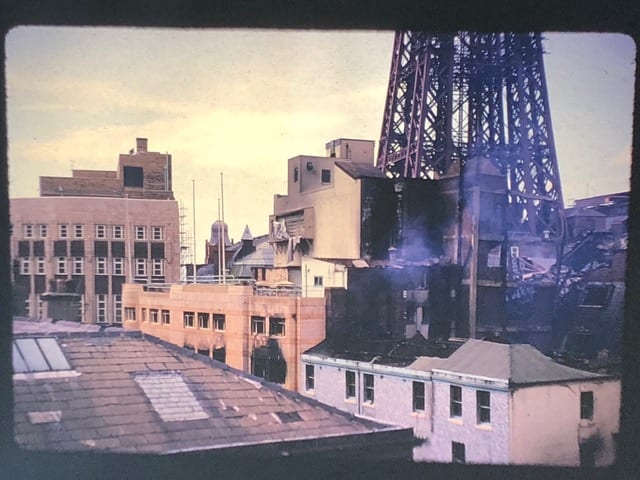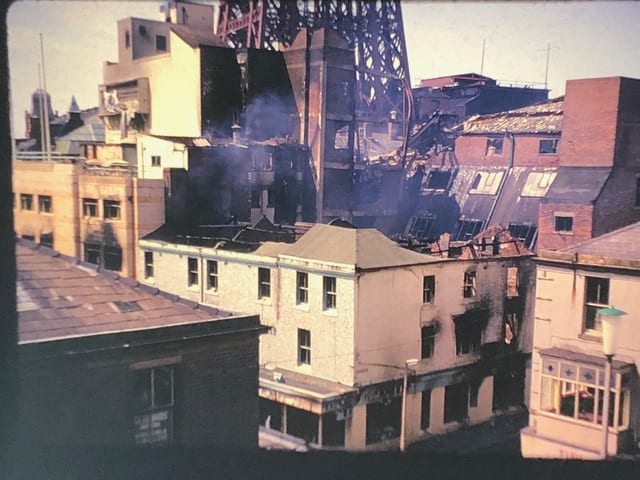 Your Old Photos of Blackpool – fire at RHO Hills
The RHO Hills fire is better known of course.
Do you remember it? What year did it happen? Have you got any photos? If you have, email them in to jane@theRabbitPatch.co.uk and we'll add them to the article.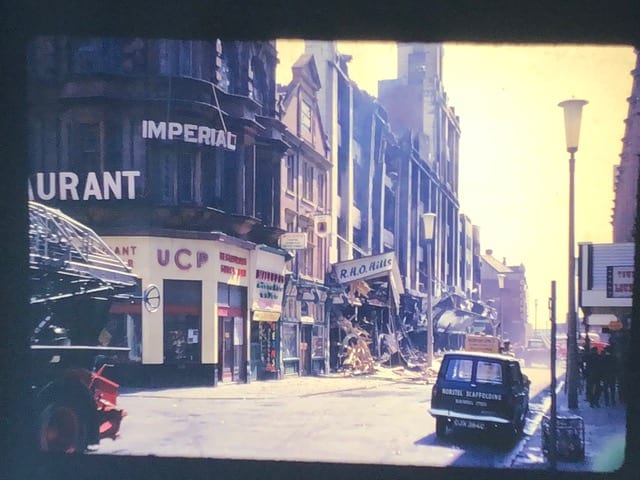 Stuart finished by adding, "There's another photo in the collection of Arthur Banks (and maybe his father) outside the shop on School Road on the Moss. It's opposite St Nicholas's school, now a house only."
Do you know anything about this gent and his business? We'd love to hear what you know.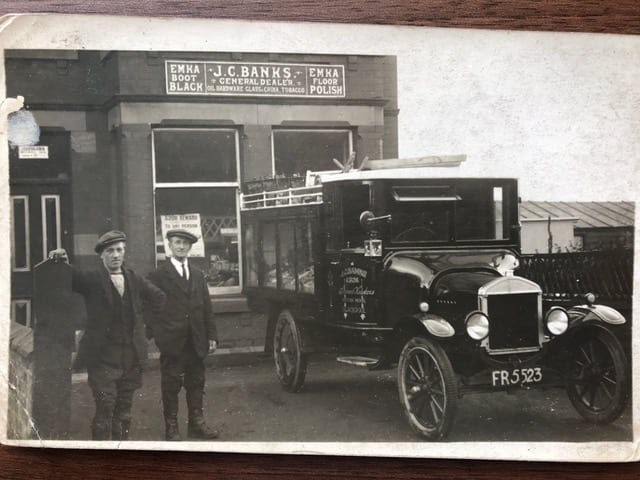 While you're here…
Have a look at the Live Blackpool website homepage for more of the latest updates.
Love the Fylde Coast? Sign up for our weekly email newsletter. It's packed full of interesting things and will arrive in your inbox all 52 weeks of the year.
Join us on Facebook at our Visit Fylde Coast Facebook Group
Don't forget to follow us on Twitter @visitFyldeCoast