You'll find George Bancroft Park near to Blackpool Football Club, off Seasiders Way. It's stand-out landmark is the climbing tower with 'Blackpool' spelled out in big letters!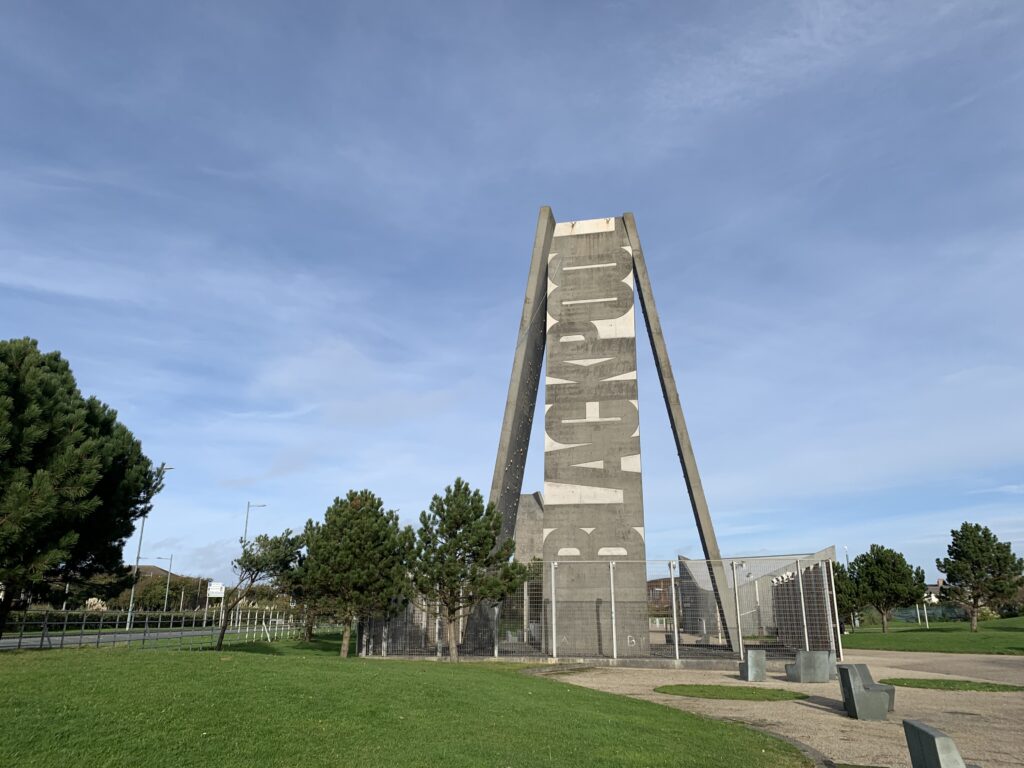 What's at George Bancroft Park?
The planting and trees make for an attractive gateway to the town, for motorists arriving from the main motorway network.
We went to take a look at Seasiders Way and the park on a crisp and sunny November day –
Enjoyed this video? Why don't you subscribe to our Visit Fylde Coast YouTube channel – make sure you don't miss out!
At the Blackpool end of Yeadon Way, after driving underneath the railway bridge, the park is an attractive green space on your right. Beds and borders line the edges of the large surface car park which caters to the many thousands of visitors each year.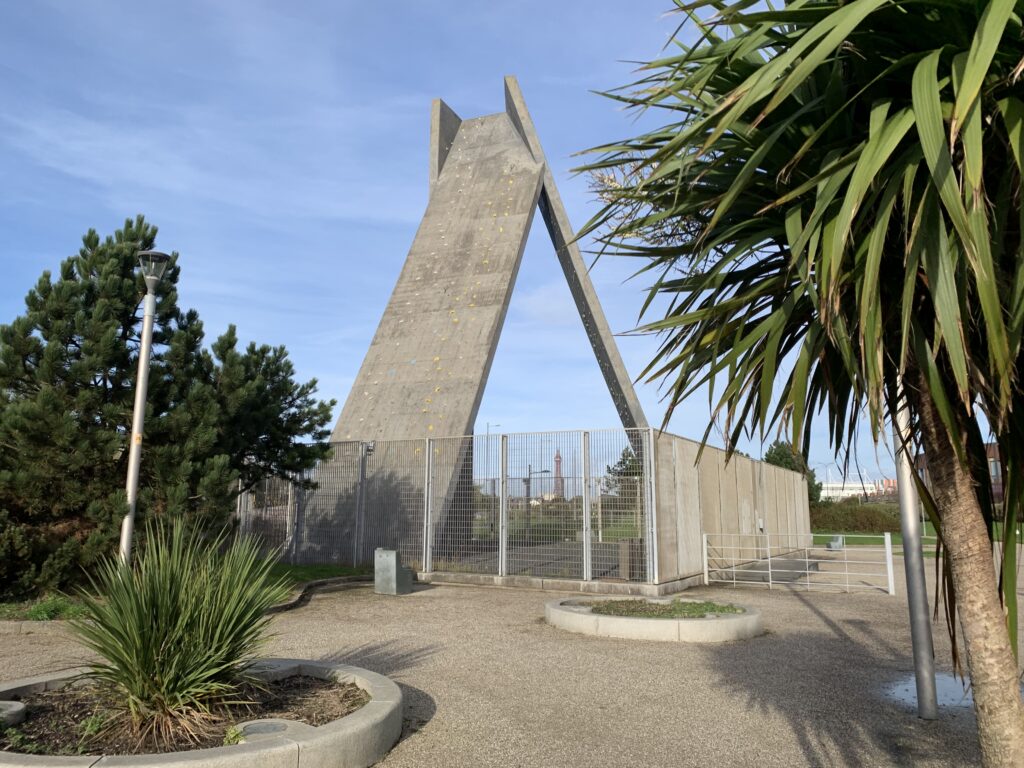 As well as gardens and children's play area, George Bancroft Park has an enclosed basketball and five-a-side football court.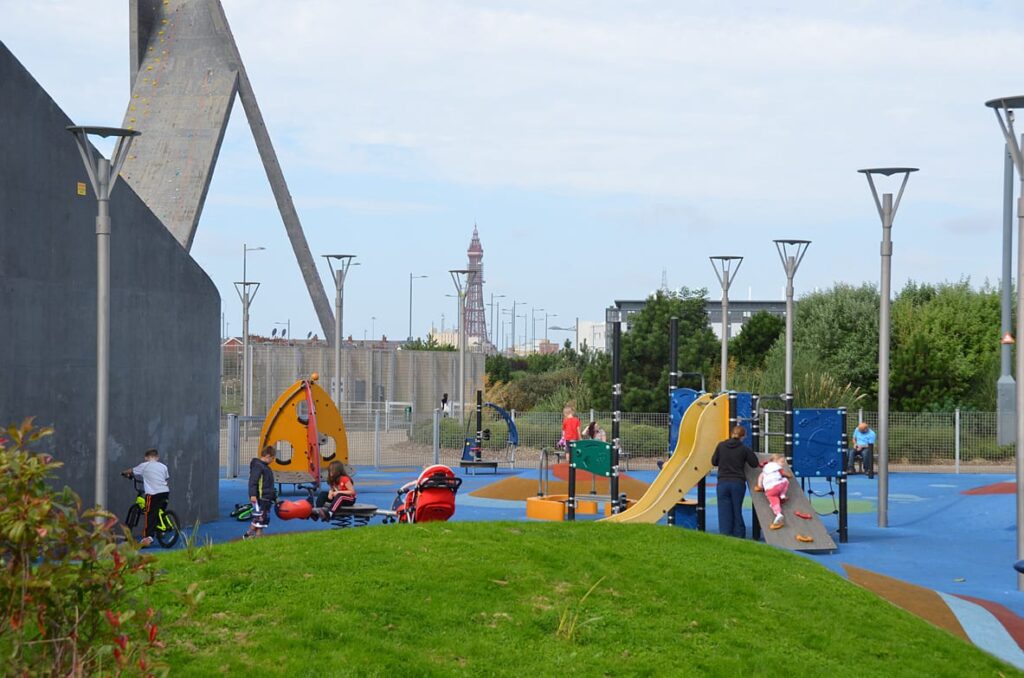 More unusually there are also two 20 metre high towers, with the words 'Blackpool' emblazoned on them. They're a beacon to welcome people to town, and a piece of sculpture in their own right. But they're actually a climbing tower and bouldering wall!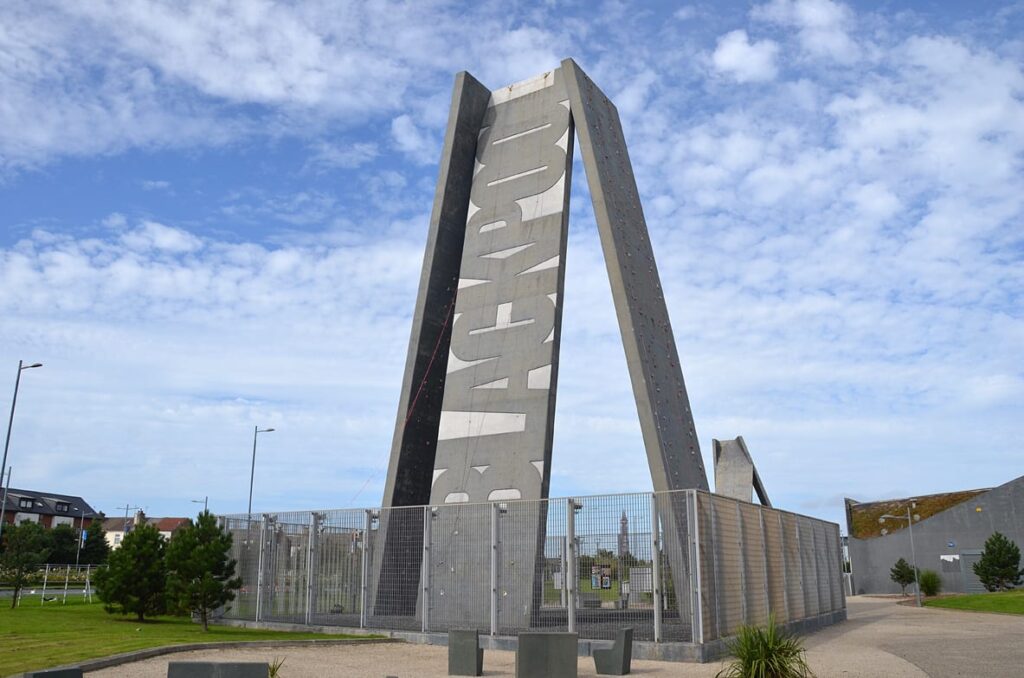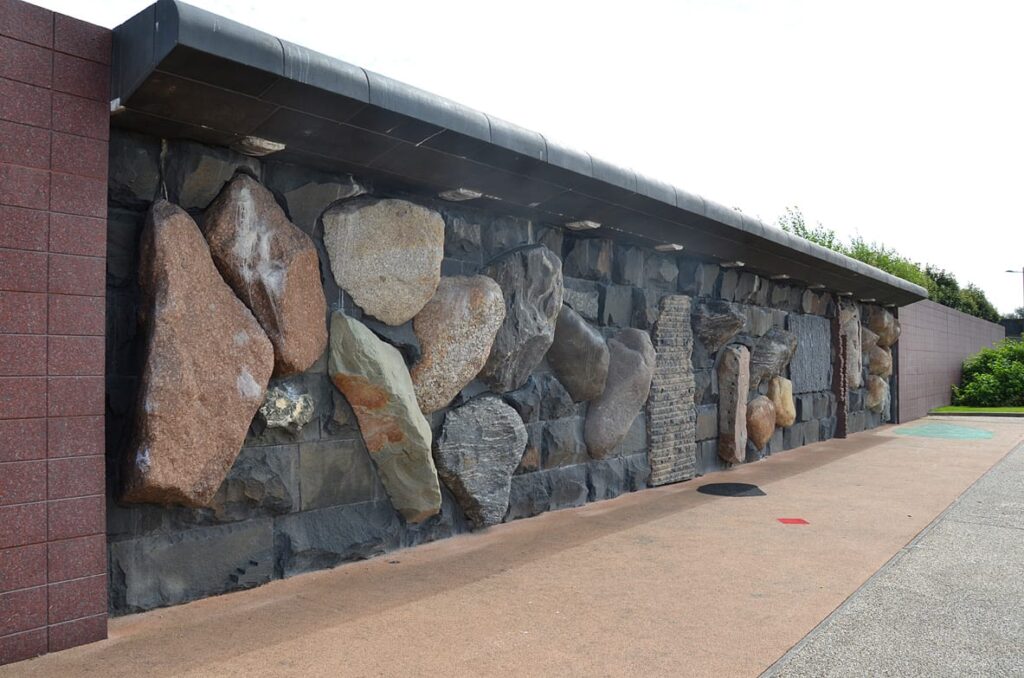 The park is part of Blackpool's "Central Gateway". The project has gradually adapted derelict railway land which trains once used to arrive at Blackpool Central railway station. It's now an attractive access road with modern facilities to get you into the holiday mood.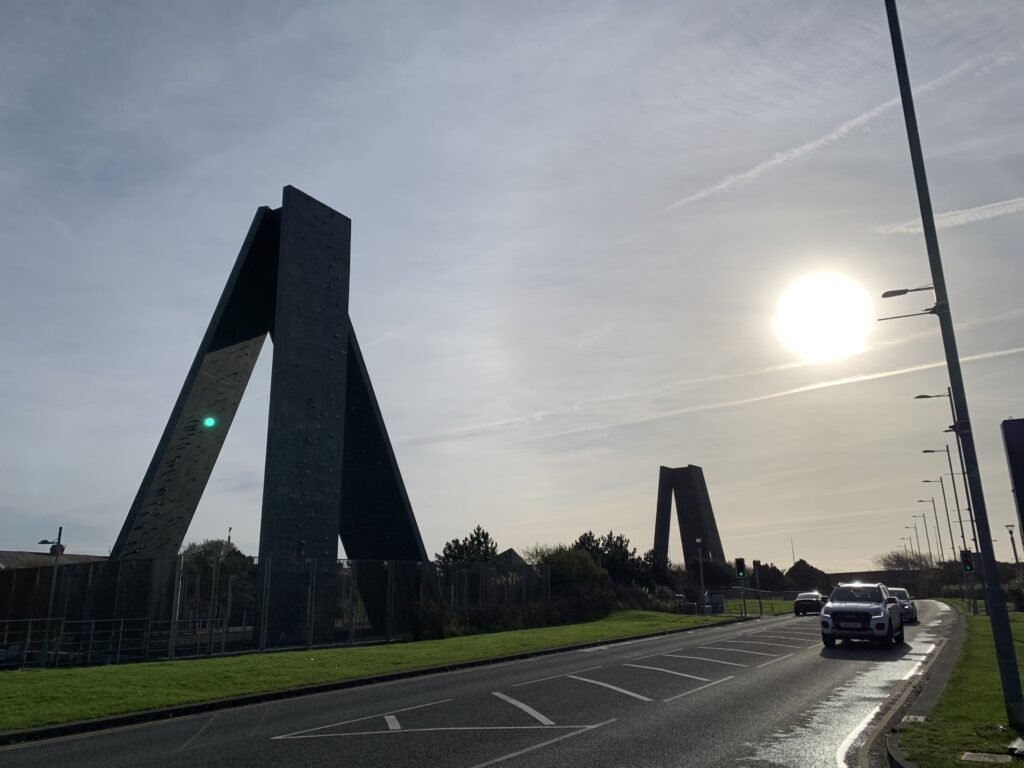 The final piece of the railway line jigsaw is the redevelopment of what's currently Central car park. That's the big space between Seasiders Way and Coral Island, earmarked for a multi-use leisure space.
Where to Find the Park
[arve url="https://www.google.com/maps/embed?pb=!1m18!1m12!1m3!1d2356.4117994094504!2d-3.050362848746527!3d53.79995574824034!2m3!1f0!2f0!3f0!3m2!1i1024!2i768!4f13.1!3m3!1m2!1s0x487b440eca6183cd%3A0xd9fe6d56aa021249!2sGeorge%20Bancroft%20Park%2C%20Blackpool!5e0!3m2!1sen!2suk!4v1578814707066!5m2!1sen!2suk" title="Google map of George Bancroft Park, off Seasiders Way in Blackpool" description="Google map of George Bancroft Park, off Seasiders Way in Blackpool" /]
Building George Bancroft Park
This municipal park and garden was created in Blackpool in 2006. That was almost 80 years after Stanley Park, the town's last major park, was constructed.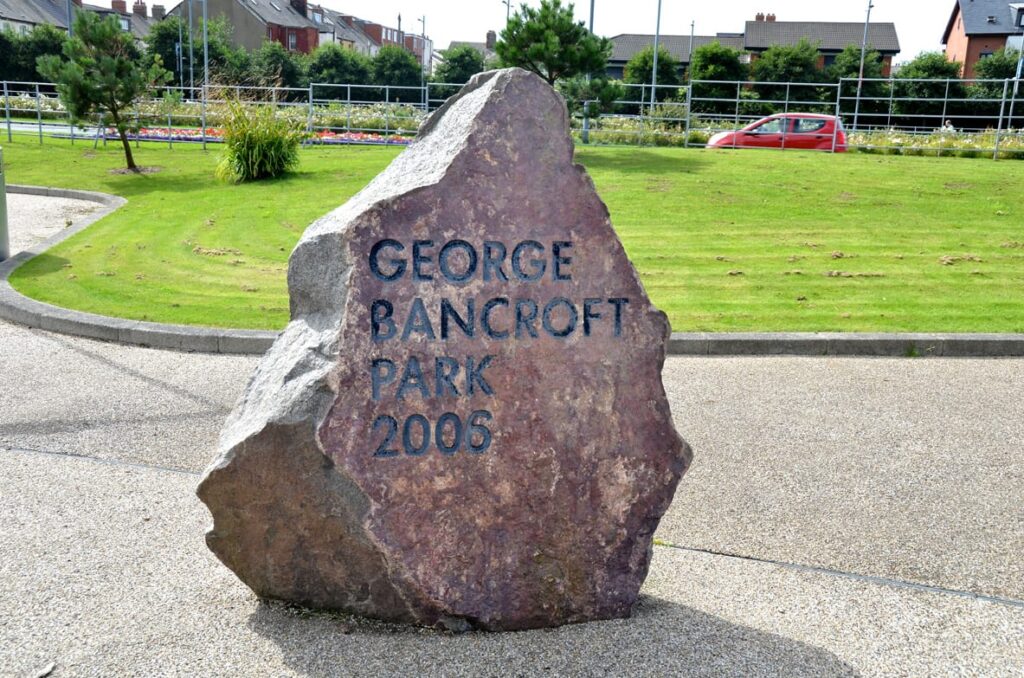 It's named after George Bancroft – a former leader of Blackpool Council who died in 2001.
The park was ceremonially opened by designer and TV personality Laurence Llewelyn-Bowen on 24 May 2006.