Solaris Park Blackpool is the grounds and gardens which surrounds the Solaris Centre on New South Promenade, at Blackpool South Shore.
The Friends of Solaris Park need YOU!
The Friends of Solaris Park are trying to make the gardens a place to be enjoyed by all generations – and they need YOUR help!
Can you spare an hour to help out? There are lots of things that you could do.
weed the flower beds
weed the Dementia Gardens
help to keep the park tidy and clear of rubbish
bring your ideas for fundraising
The Friends of Solaris Park is a volunteer group working alongside Blackpool Council, for greener, cleaner open spaces.
Their aim is to keep the grounds sustainable and encourage young people to have an interest in gardening.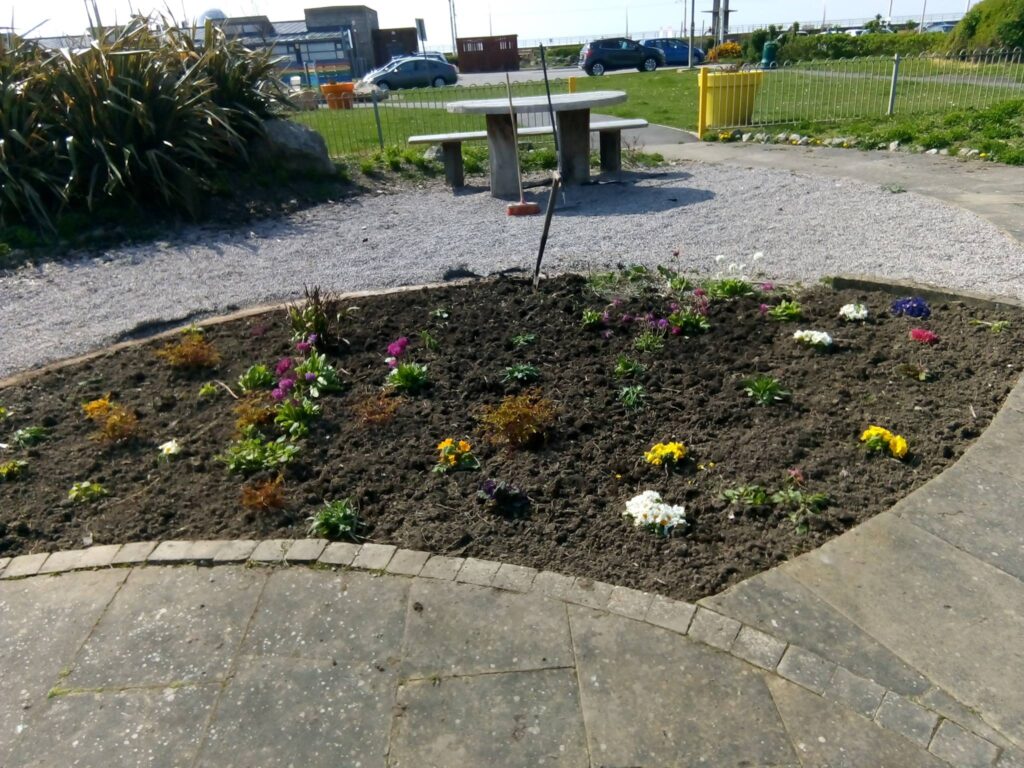 Your input is welcome to sustain the grounds and make them more enjoyable for all.
The Children's Play Area has already been secured. With help from Groundworks NW and volunteers, the Dementia Gardens have been set up.
Green Dog Walkers in Solaris Park
The Friends of Solaris Park welcome dog walkers and ask that you bag and bin when your pet has fouled in the area.
If you have forgotten a poo bag please ask in the cafe for a bag.
If you are walking your dog early in the morning or late in the evening then please make sure you have plenty of bags with you.
Please also note that CCTV is in operation around the building.
Get in Touch
Friends of Solaris Park
c/o Caffe C, Solaris Centre, New South Promenade, Blackpool, FY4 1RW
Find us on Facebook at Friends of Solaris Park
Email rosstindall@btinternet.com or caffecltd@gmail.com