Awful news to waken up to on a Friday morning – a fire on Blackpool Central Pier overnight.
Around 50 firefighters from Lancashire Fire and Rescue Service managed to put out the flames.
They'd found a workshop and a ride blazing, about half way along the pier, at around 3am on 17 July 2020.
The cause isn't known but an investigation is being conducted.
These photos are from South Shore Fire Station on Twitter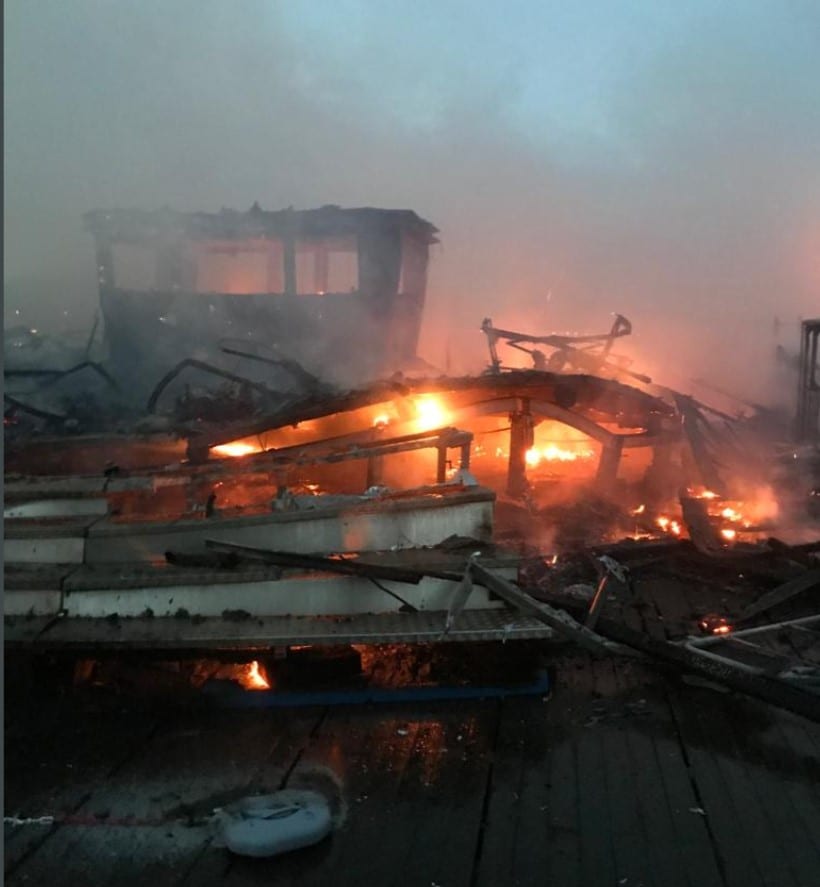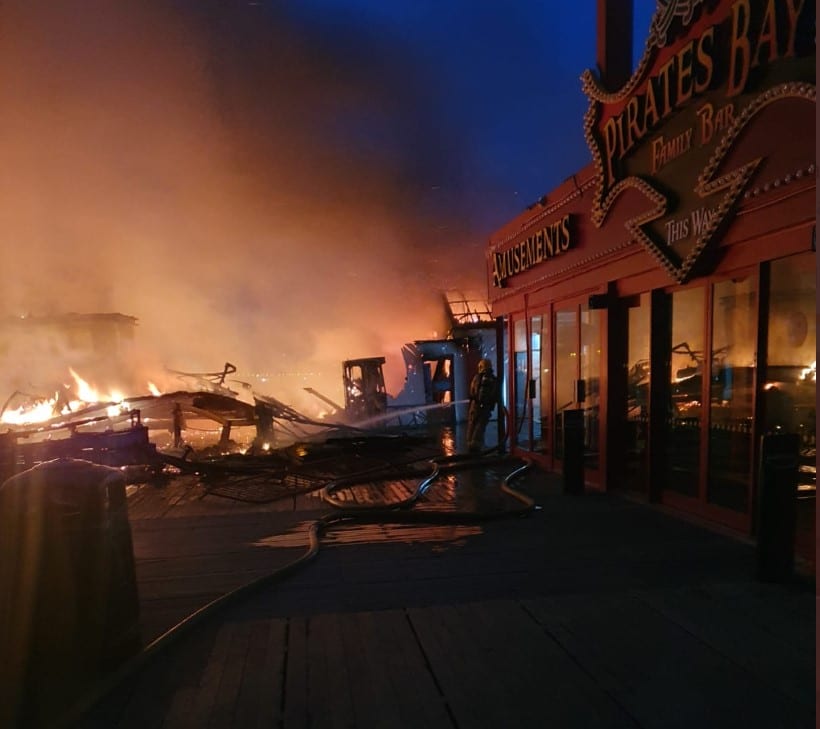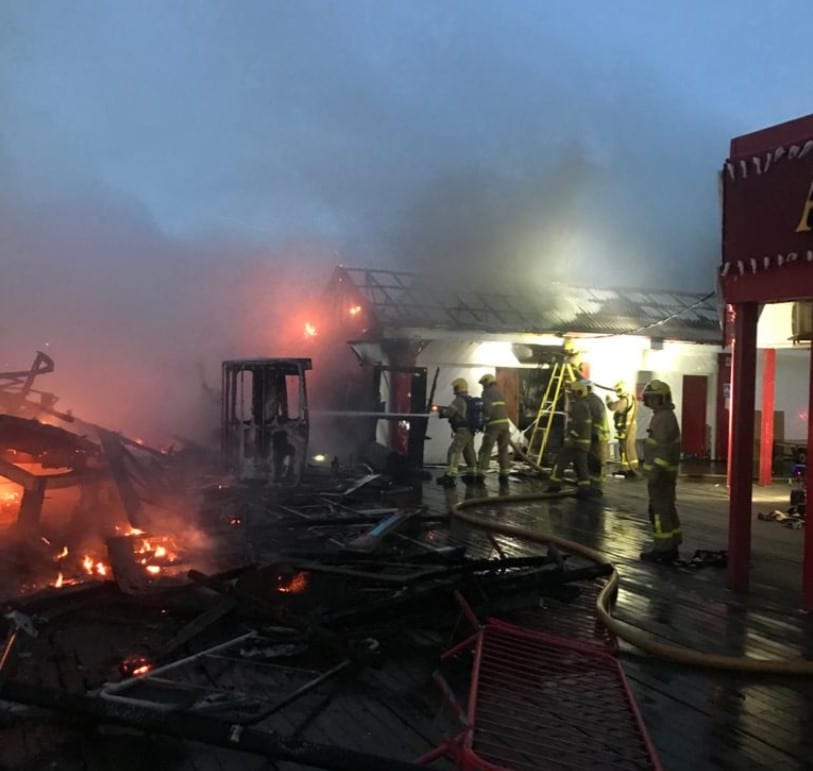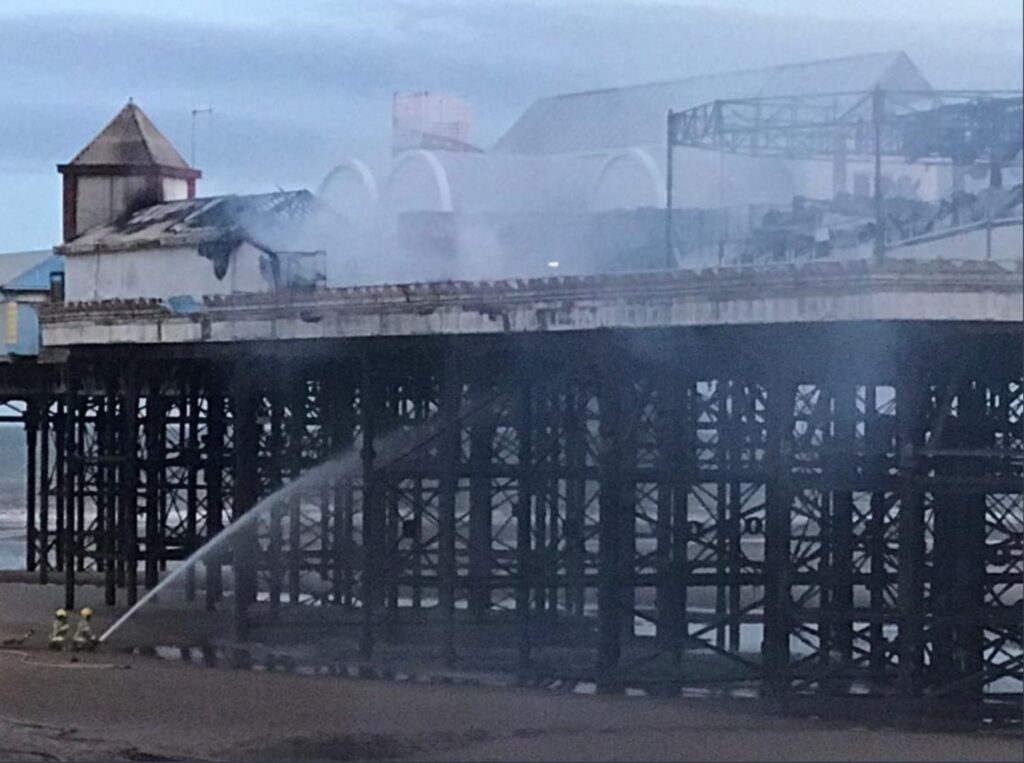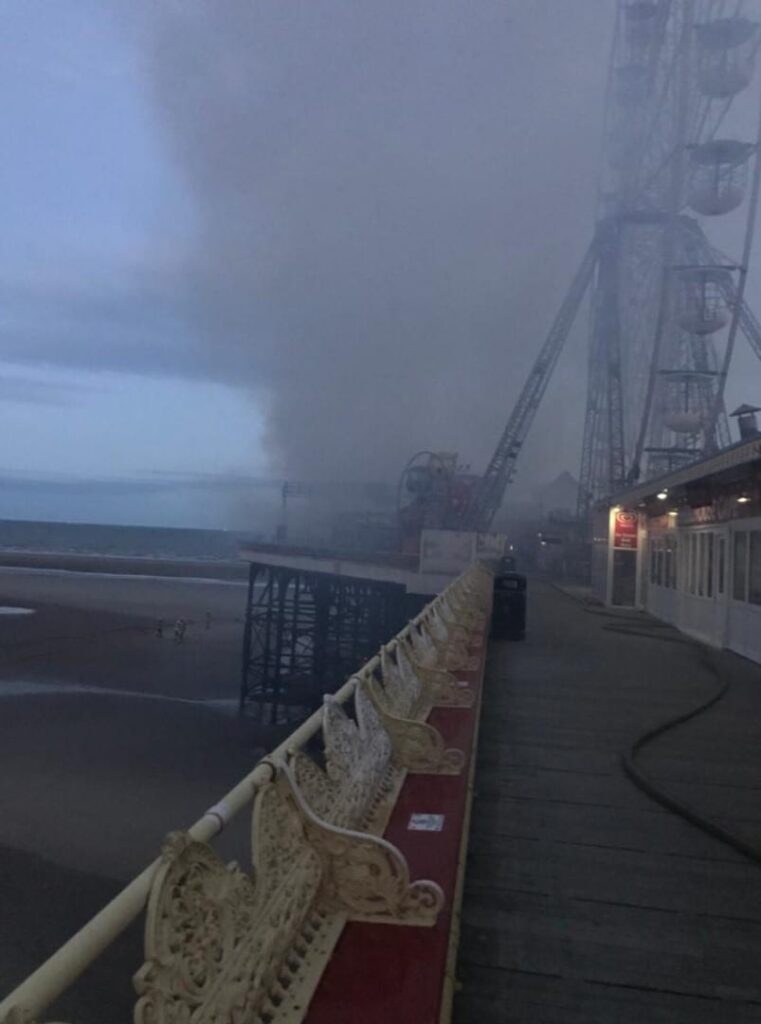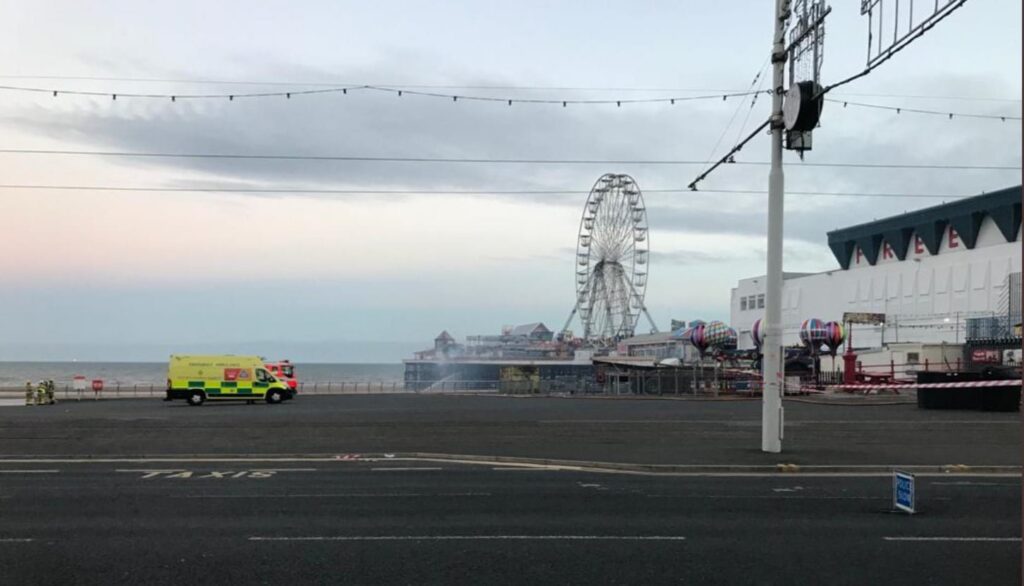 Statement from The Blackpool Pier Company Ltd
"At approximately 03:00am this morning on Central Pier Blackpool, a fire broke out near the pier rides.
"Due to the fast and diligent reaction of pier staff, a fire crew of 10 attended site shortly after the alarms being raised. The fire was extensive and quickly took ablaze to the iconic waltzer ride and pier workshop area. The fire crews valiant and methodical effort contained the fire to a minimum.
"A low tide and moderate wind speeds greatly attributed to preventing the fire from spreading further. There were no casualties, which is the most important factor for the owners of the piers who are devastated by the incident but thankful nobody was hurt.
A massive blow
"Having only re-opened the piers since 4th July following the closures due to the Covid-19 pandemic, the incident comes as a massive blow.
"The Blackpool Pier Company are investigating the incident whilst implementing measures to ensure public safety in and around the site is being managed. The pier are working closely with the Council to secure the site and protect the public.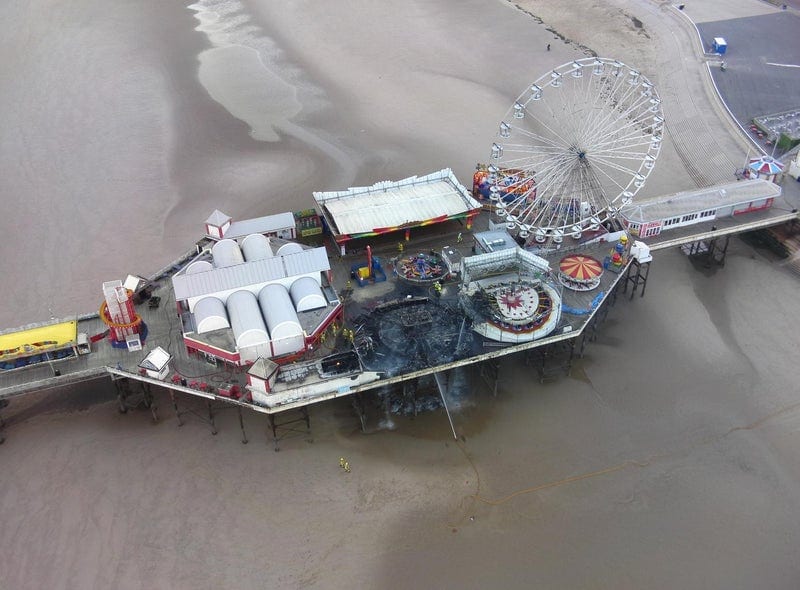 "Central Pier will remain closed for today, Friday 17th July, however we have been informed by the fire authorities that the main arcade can re-open from 14:30 along with the outdoor Terrace Bar. Depending on the outcome of the investigations, the rest of the pier will re-open in some capacity in due course. Further announcements will be made.
"The Blackpool Pier Company are thankful for the kind comments received during this troubling time and we hope to see you soon."
Take a look –
We went to take a look a few days after the fire, on Tuesday 21 July 2020. Thankfully, it could have been a whole lot worse!
Enjoyed this video? Why don't you subscribe to our Visit Fylde Coast YouTube channel – make sure you don't miss out!
Fire on Blackpool Central Pier
Britain's seaside piers are no stranger to fire risk. Many of them have suffered at some point. Sadly, some have been lost forever to the flames.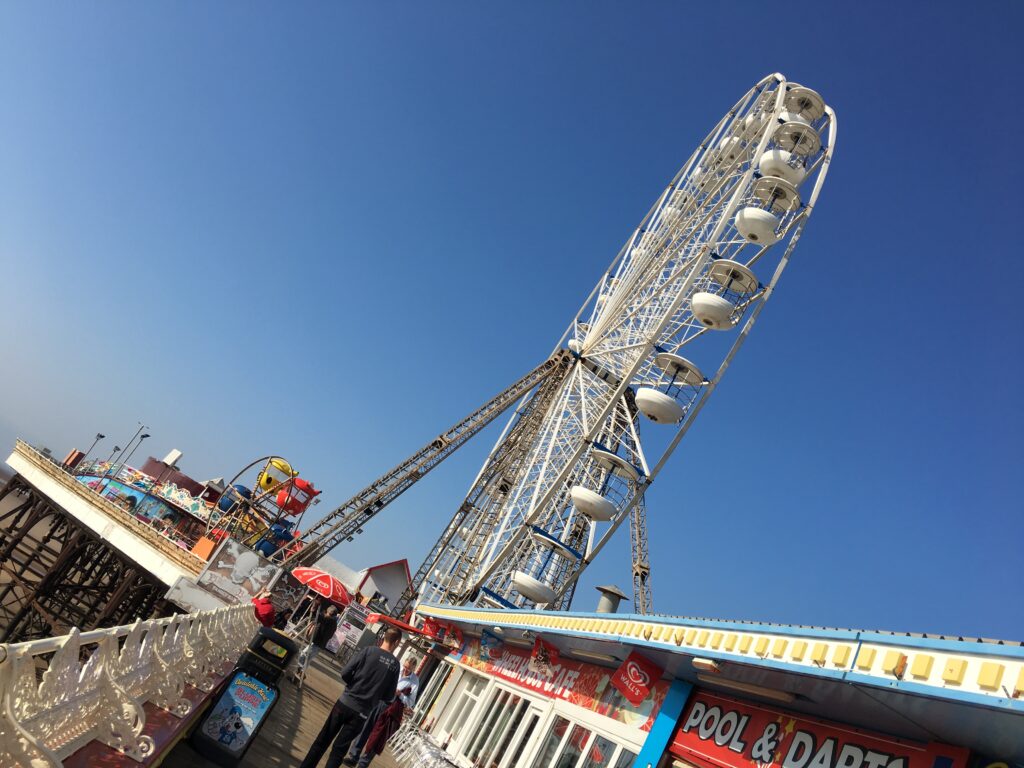 Central Pier has suffered from fire damage in the past. It destroyed the Dixieland Showbar in 1973.
While you're here…
Have a look at the homepage of the Live Blackpool website for more of the latest updates.
Love the Fylde Coast? Sign up for your weekly email newsletter. Packed full of interesting things it arrives in your inbox all 52 weeks of the year.
Join us on Facebook at our Visit Fylde Coast Facebook Group
Don't forget to follow us on Twitter @visitFyldeCoast