Have you seen the fabulous street art in Blackpool, painted on walls and gable ends? They've been created over the years by street artists, mostly for the Sand, Sea and Spray, Urban Art Event.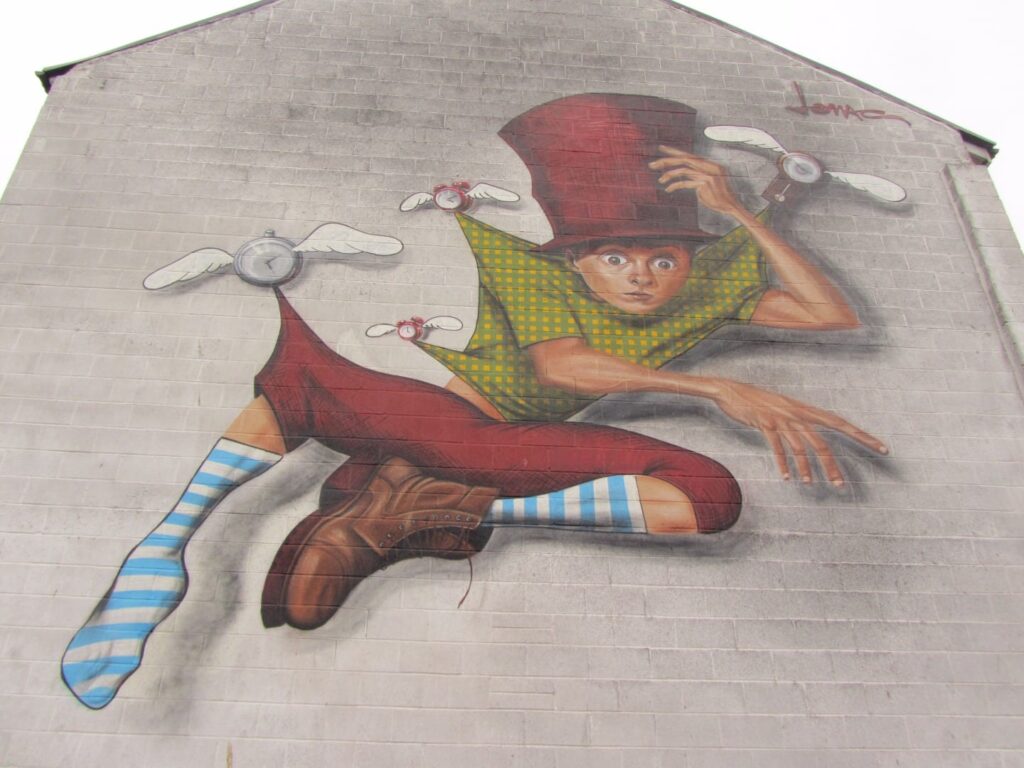 Street Art in Blackpool
The Sand Sea and Spray event took place each year between 2012 and 2016. Led by local artist Robin Ross, the event was organised by a collective of independent artists. Over the years it been responsible for numerous bright and fabulous images appearing all over Blackpool.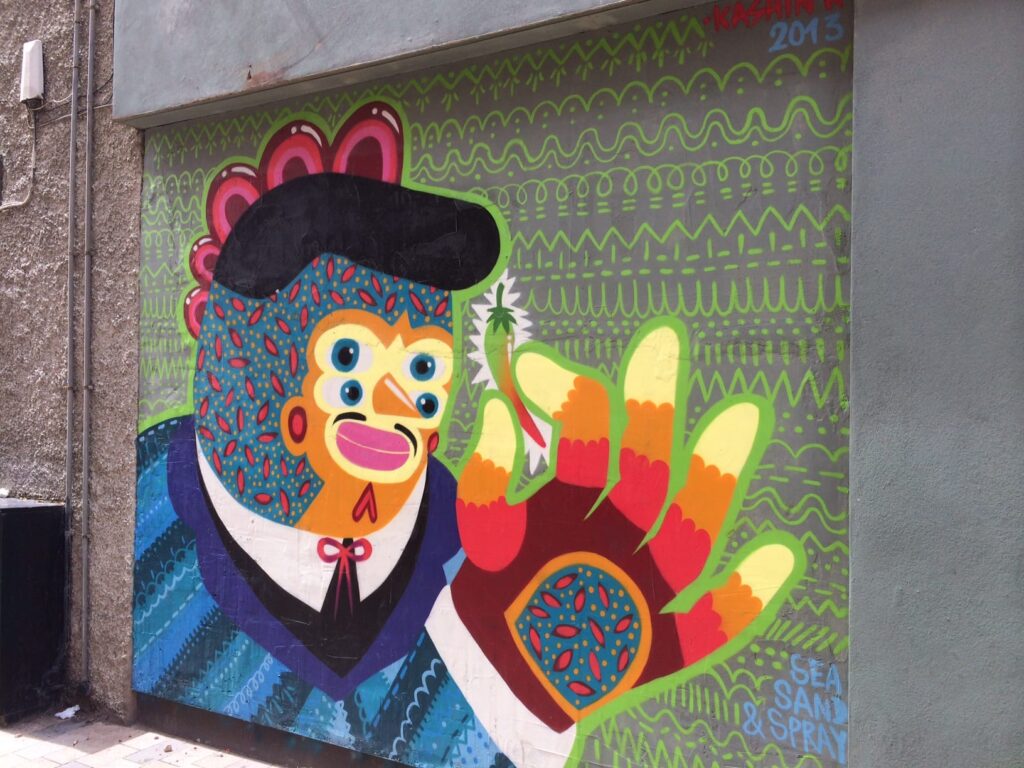 Urban artists came to Blackpool from all over Europe to take part in the event and transform the blank walls of Blackpool into a masterpiece of colour and skill.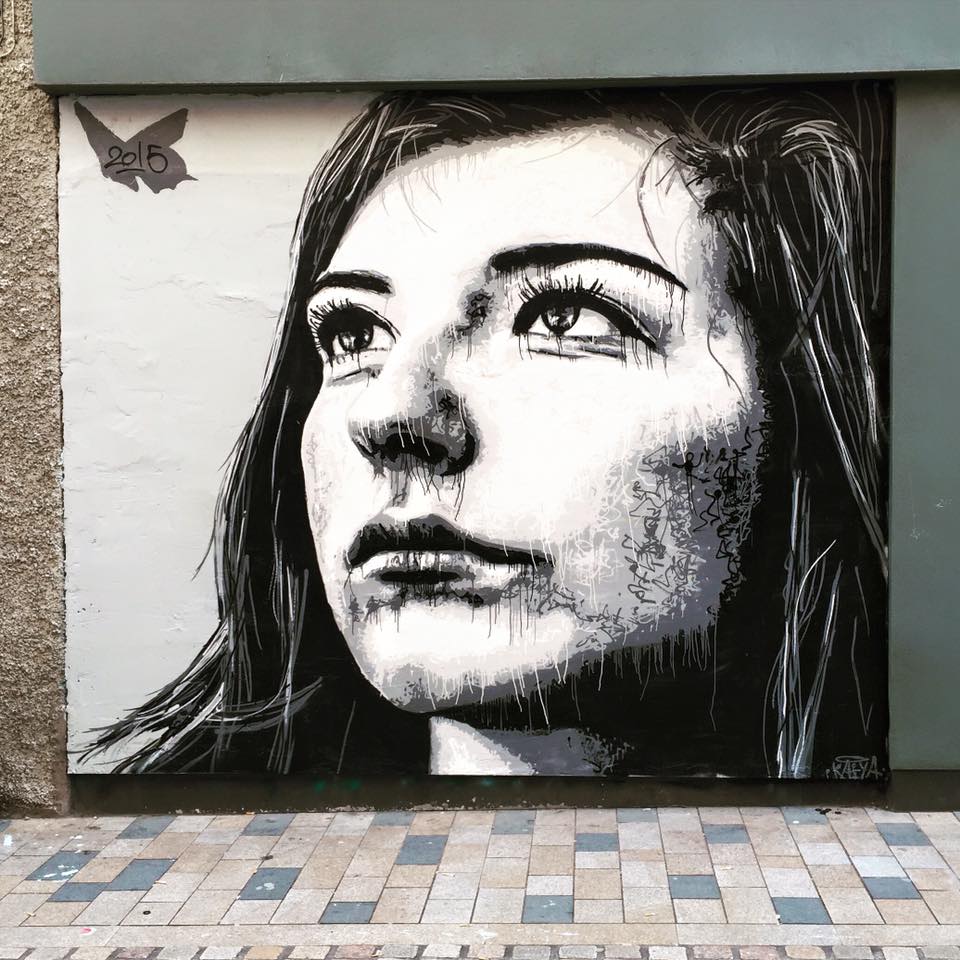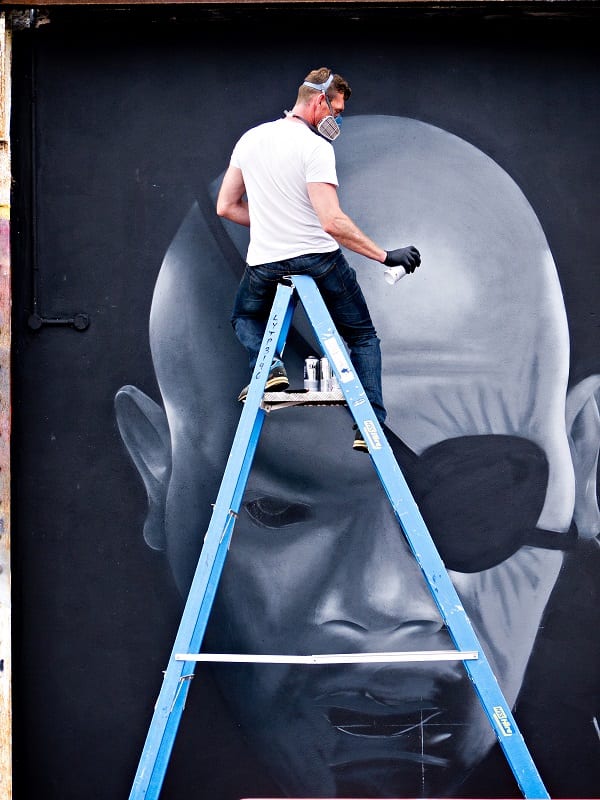 Artists came to town from Austria, Croatia, Lisbon, London and more, painting across many different locations. Artists travelled from far and wide to take part. AkseP19 is originally from France and returned to Blackpool where he previously created an iconic image of David Bowie.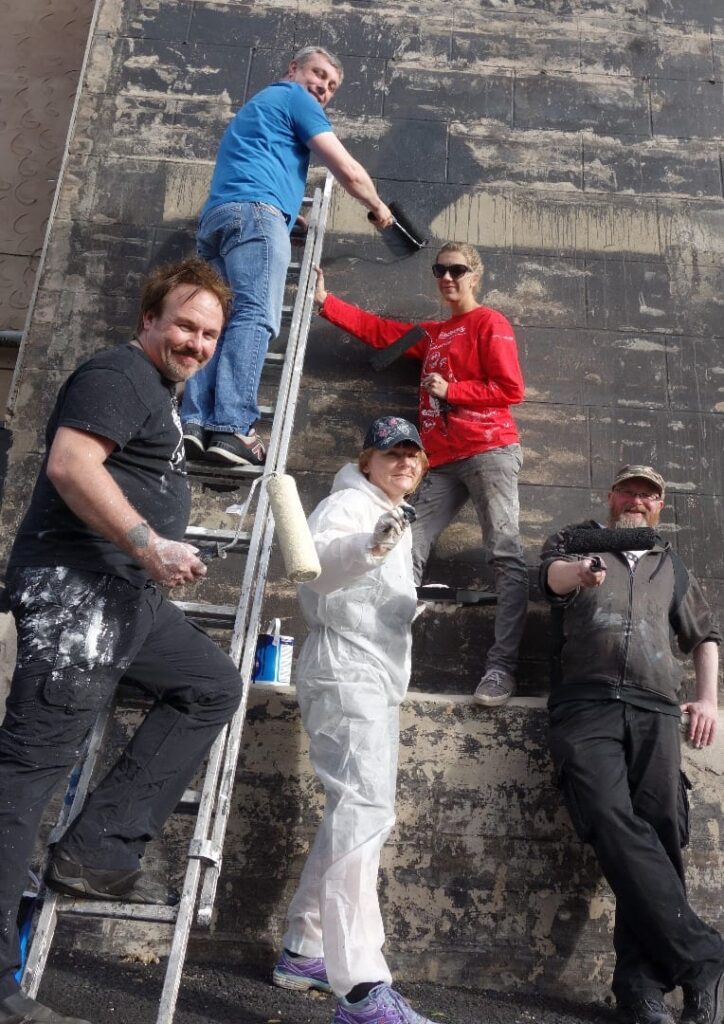 The internationally acclaimed Bane from Switzerland had such a great time at the 2015 festival he wanted to come back. He invited artists Smile from Portugal and Pest from Cyprus to join him for the 2016 event.
Closer to home is one of the UK's leading artists DANK and Manchester duo Nomad Clan, two talented female artists with a growing reputation.
The Last Sand, Sea and Spray
From right here in Blackpool the 2016 line-up included Seca One, Lowdown, Catch 22 and Tangerine Art – all spreading the word about the incredible local talent.
Infected By Design, Donna The Puddle and Famous 4:15 painted a special board down at the RNLI Lifeboat Station as part of the emergency services Blue Light Charity Walk which highlights mental health and depression experienced by service personnel.
In 2016, a workshop was held before the weekend. Young people had a chance to learn tips and techniques, before having a go for themselves.
Take a Look for Artwork in Blackpool
The Sun Lounge at North Pier, Deansgate, Adelaide Street car park, the car park on Central Drive/Palatine Road, the Winter Gardens and Church Street were all locations where you could spot their work.
Did you see this huge gable wall where a girl mixes records in shades of pink and red? Since painted over, this was one of our favourites. Which one is yours?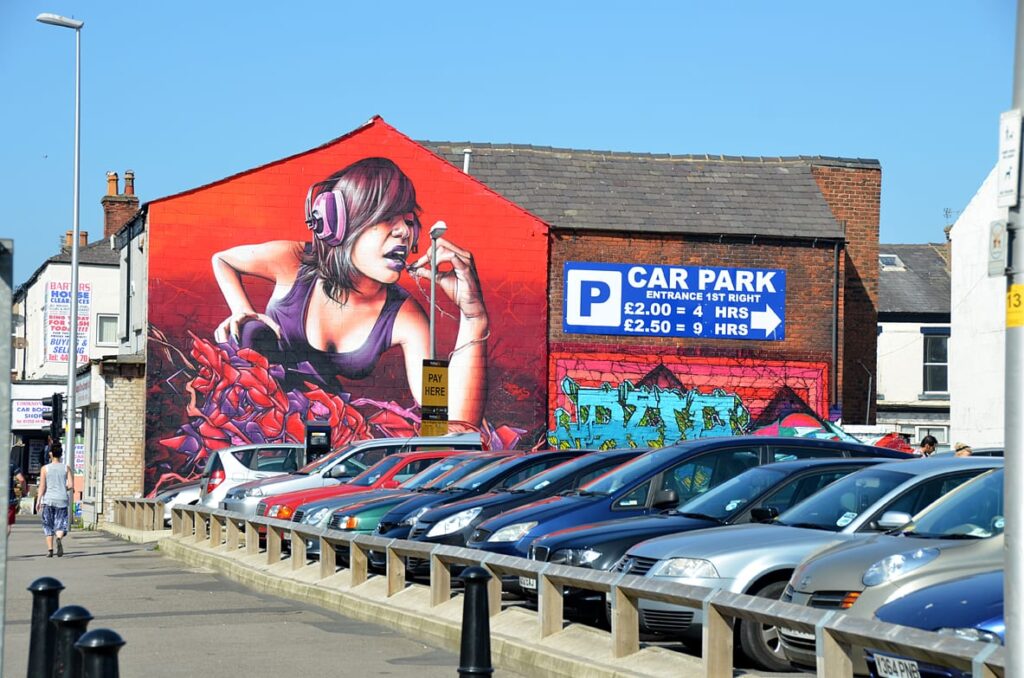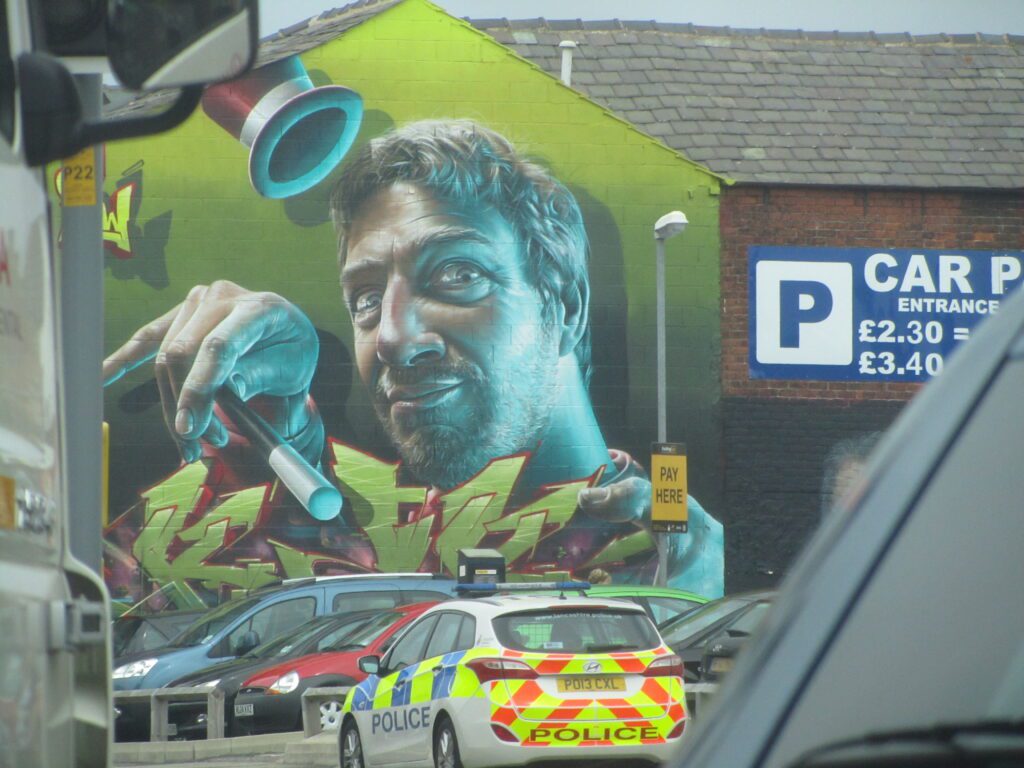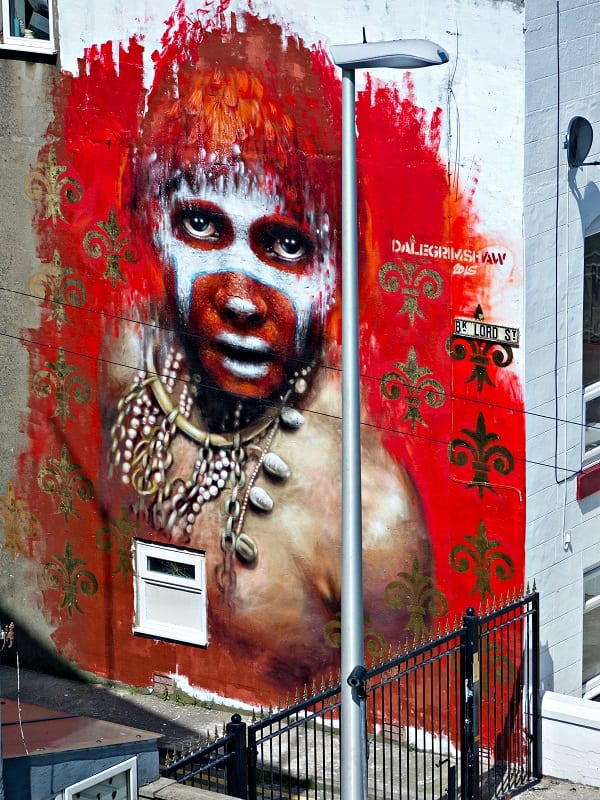 Catch this Street Art before it disappears…
In August 2017, street artists gathered to transform the wall at the rear of Bonny Street car park. This wall makes up part of the Courts and Police Station buildings. So in months to come it's going to disappear to the demolition crews.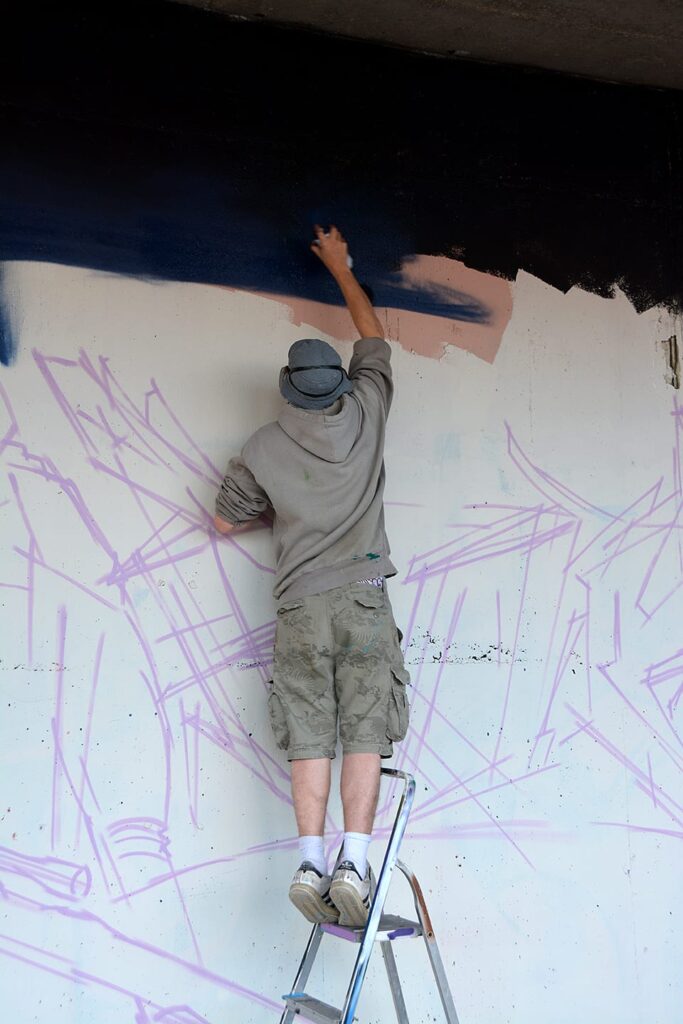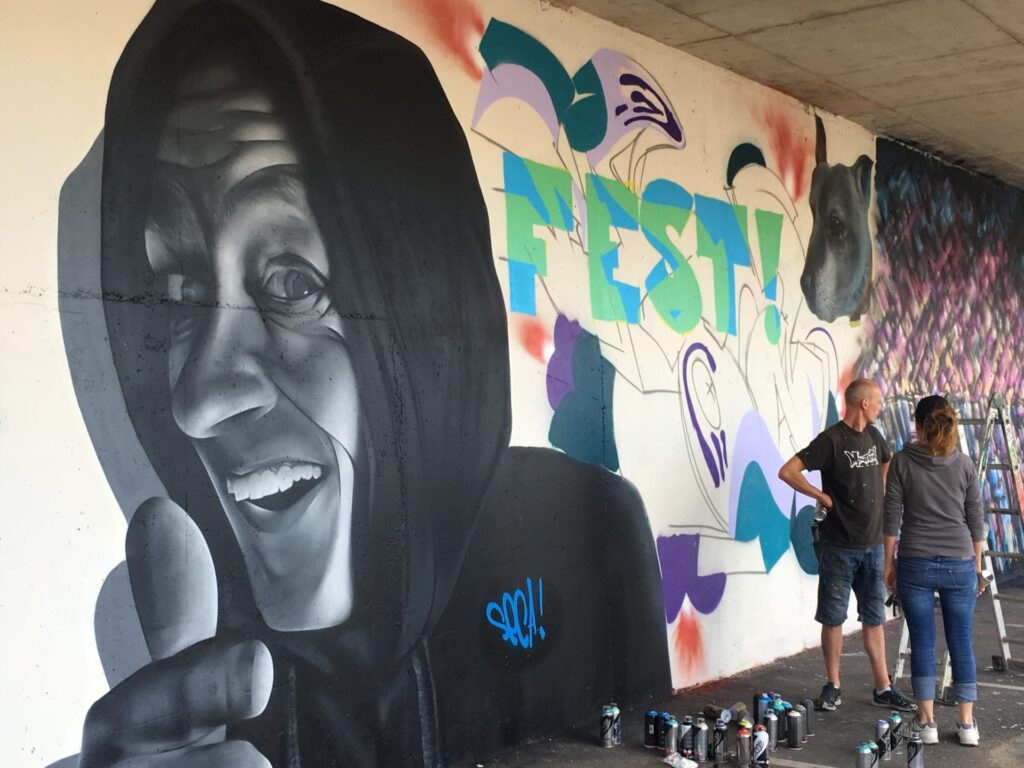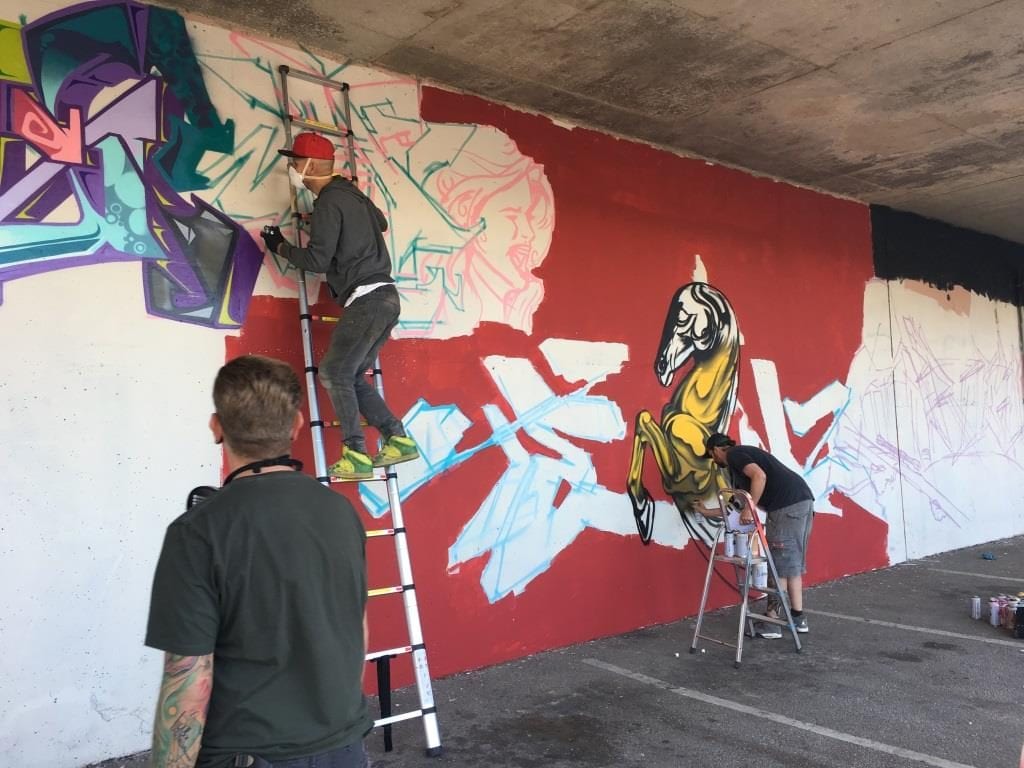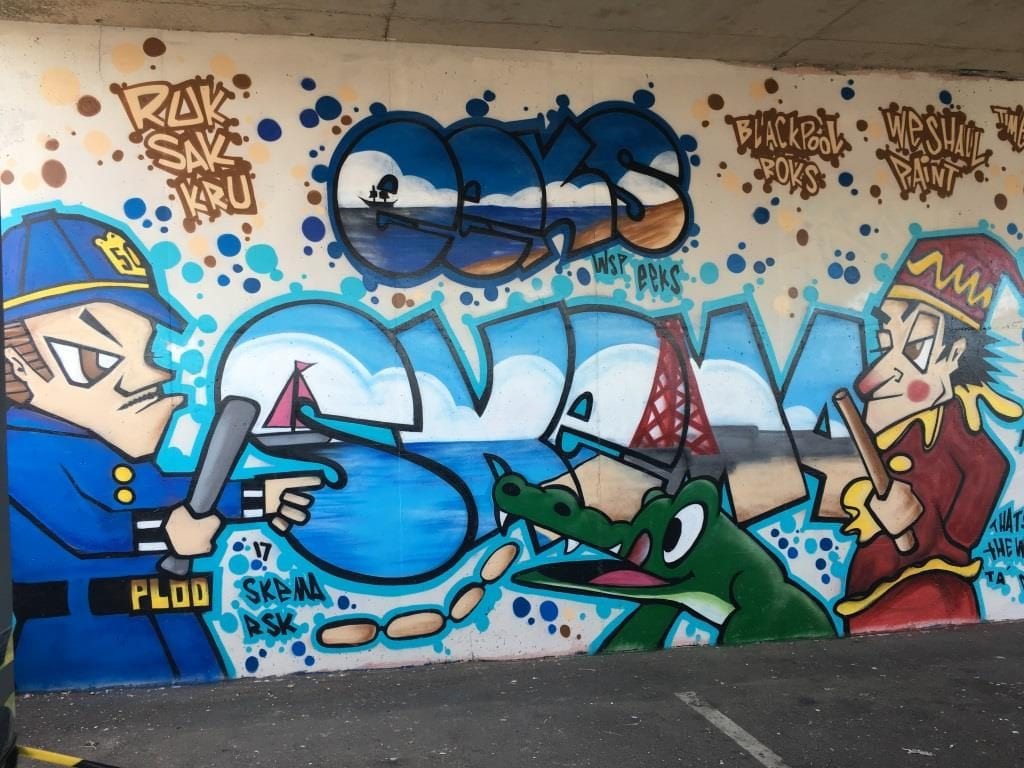 While you're here…
Go to the homepage of the Live Blackpool website for the latest updates.
Love the Fylde Coast? Sign up for your email newsletter. Packed full of interesting things it arrives in your inbox all 52 weeks of the year.
Join us on Facebook at our Visit Fylde Coast Facebook Group and follow us on Twitter @visitFyldeCoast
Plus hundreds of videos to watch on our YouTube channel – from all over the Fylde Coast!
Booking a stay? Pick a safe, clean and legal place to stay, at the very best price. Book with the Visit Fylde Coast and StayBlackpool guide.