The new Talbot Gateway Tram Extension reaches new milestone as trams return to Talbot Road this week. They're running along the extended section of track between North Pier and the new Blackpool North Tram Hub. Not open to passengers yet – it's part of a week-long exercise to operationally test the track and signaling equipment. (Above photo: LB Photography)
We've covered the redevelopment of this area of Blackpool through the years. Just follow the links for online content, photos and plenty of YouTube videos.
Trams Return to Talbot Road!
Please be vigilant in the area as trams will run in both directions using both sides of the highway. They're running up to every 10 minutes between 10am – 3pm from 27 June – 3 July 2022.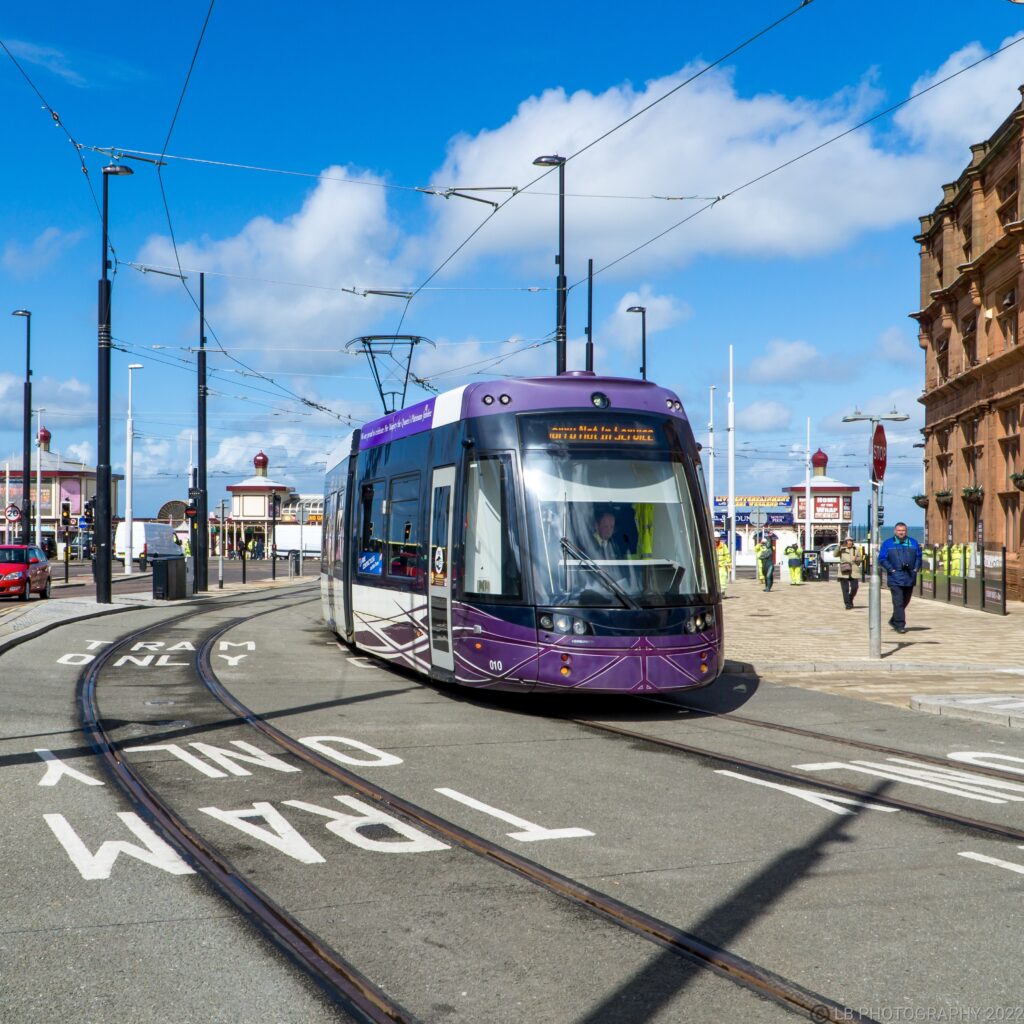 Jane Cole is Managing Director at Blackpool Transport. She said "We're really excited to see the first of our trams travelling all the way up to the new Transport Hub as part of the testing works. It's an important step for us as we check that all of the signals and crossings are operating as expected. We're also making sure that our operating procedure for this section of track is well tested too."
Don't get too excited though, there's still a lot of work to do before you'll be able to travel on a tram! This is the Phase 2 development of Talbot Gateway, delivered via a 15 year partnership by Blackpool Council and Muse Developments. It's expected to complete in spring 2023, further enhancing Blackpool's vibrant central business district.
Cllr Lynn Williams is Leader of Blackpool Council. She said, "It's exciting to be at the tramway testing stage. This significant step will enable the rest of the works to the underpass and the hotel to be finished. For now though, we'll have to wait a little while longer to ride the new tramway ourselves. Passenger safety has to be ensured with the hotel and underpass fully complete before the new services can go live. But once open, the new transport connections at the new North Station terminus will completely transform the way we travel around the town."
A Major Milestone
This milestone is a progressive step in the delivery of the Talbot Gateway Phase 2 project. It will house:
an integrated tram and train transport hub,
a four star Holiday Inn hotel,
Marco Pierre White's New York Italian diner
and new retail units in a bright, modern new underpass linking to Blackpool North train station.
Talbot Gateway is a £220m investment which will improve transport links for residents and visitors to the resort. Residents will enjoy a direct link to shops and leisure activities. Commuters will benefit from quicker journeys to and from Blackpool North Train Station.
The £80m investment in Phase 1 and Bickerstaffe Square is complete. It includes grade A offices, a flagship Sainsbury's superstore, a gym, retail units, new public realm and an award winning multi-storey car park. A new road layout and modern pavements have helped to transform the once run-down area in the north of the town centre, creating a new vibrant place to work and do business.
Treat for Tram Enthusiasts
This testing phase is an important step in long term plans to improve transport around the Fylde Coast. It's one of many exciting developments that are taking place all around the town, to better the place for everyone.
And it's also a real treat for the many local tram and transport enthusiasts! Regular Visit Fylde Coast contributor Barrie C Woods was out on Monday 27 June to record the first day of testing. He kindly sent us some information and these photos to share. Barrie says:
"Flexity2 tram No. 010 was used for this operation. That's a nice touch as it's the one liveried in the Platinum Jubilee vinyls. It did several runs up and down Talbot Road utilising each of the crossing points at either end.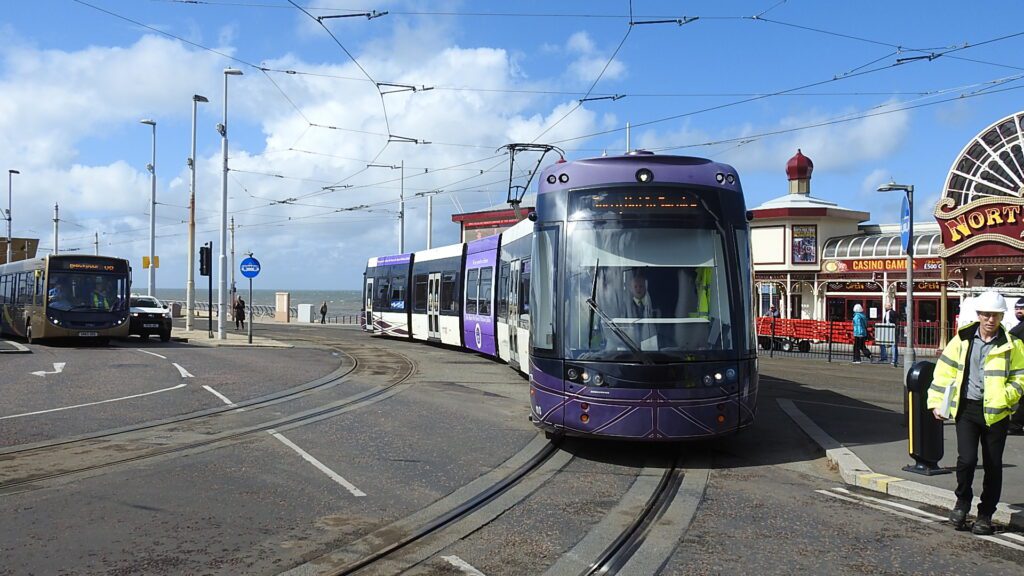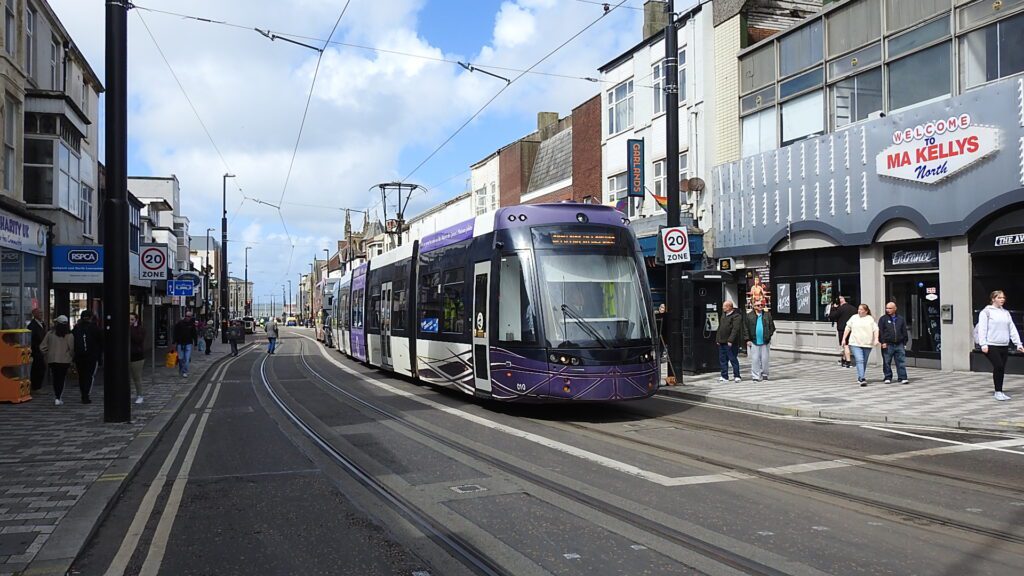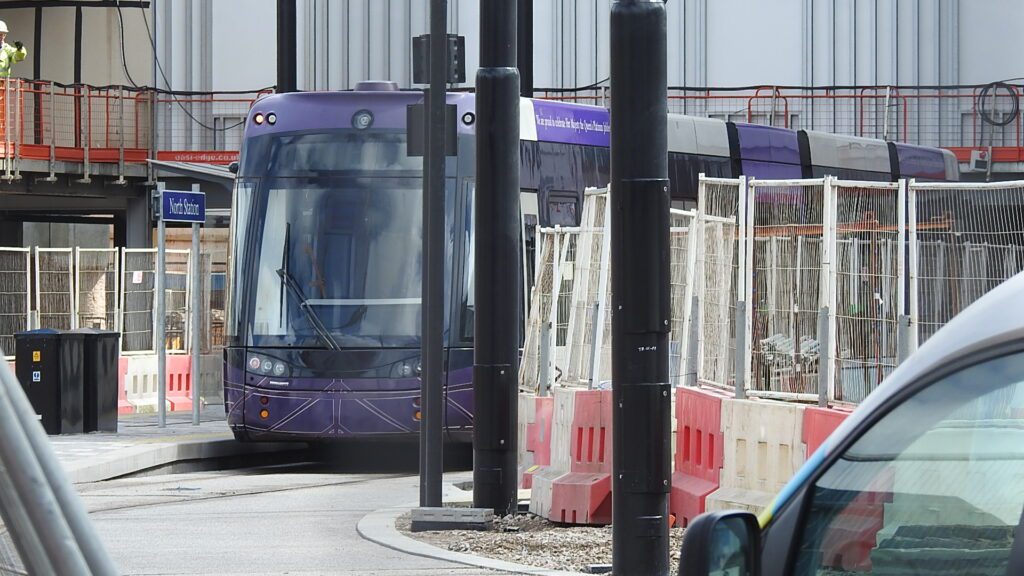 Returning the way that it arrived…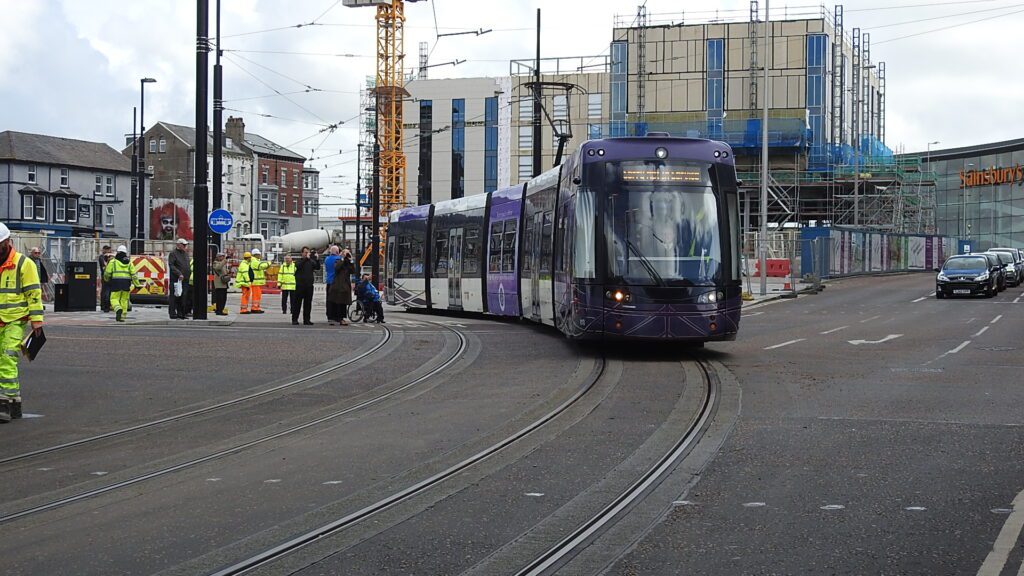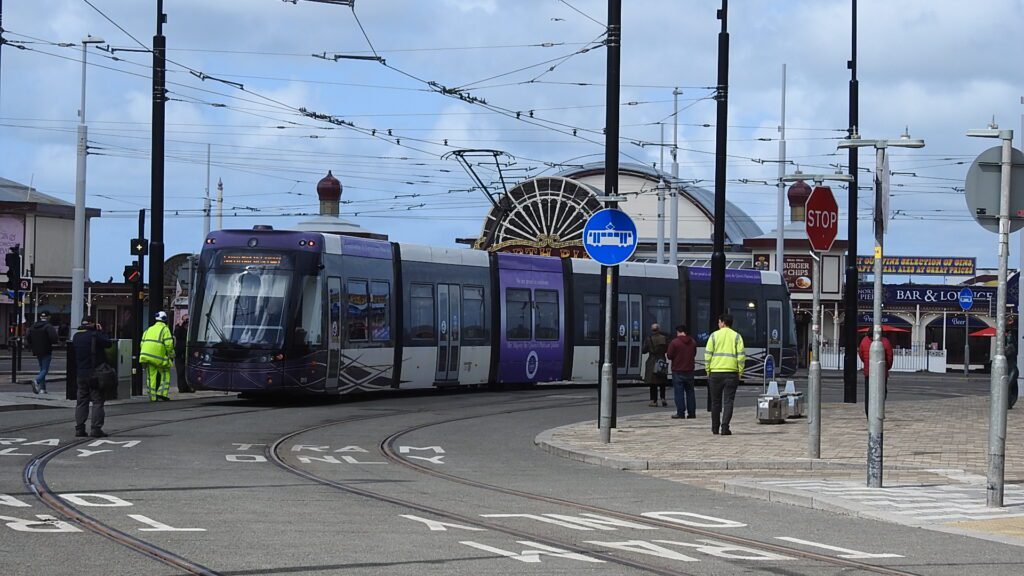 Apart from checking the tracks, the signalling and it's interaction with traffic lights is also being carefully inspected. During these trials, traffic is using Talbot Road normally, and the various junctions along the route.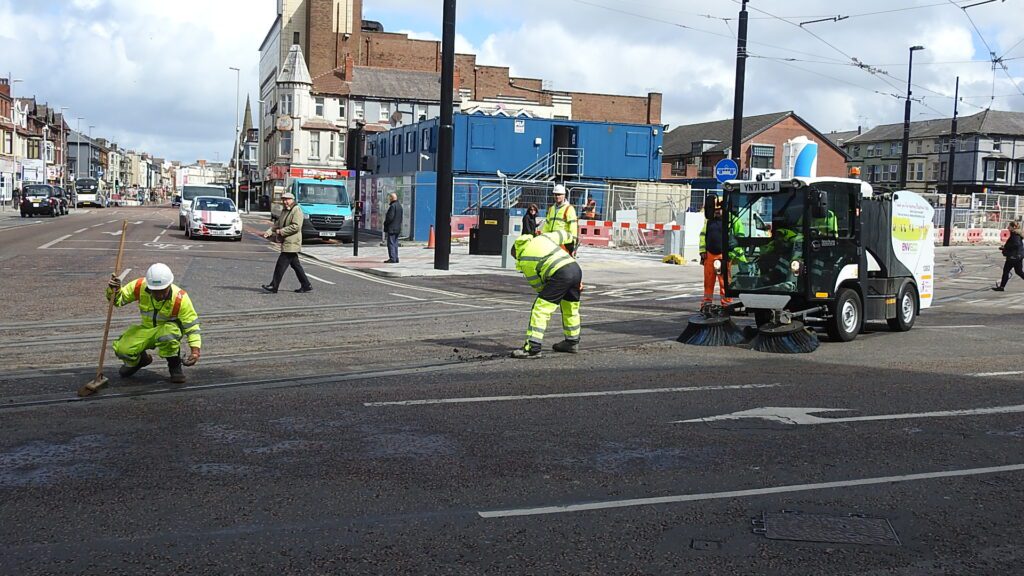 Remember this in early 2018? When the age-old tram tracks were revealed in Talbot Road during the first phase of works.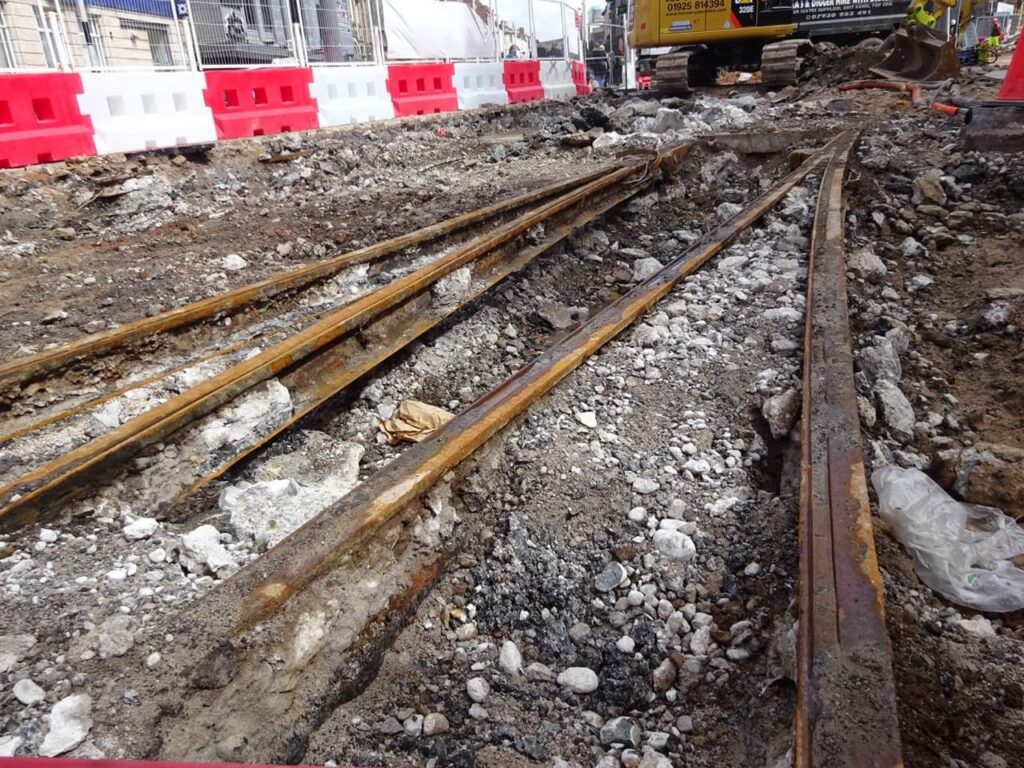 "Partly due to Covid, the project is now some years behind schedule but the latest proposed opening is in early 2023. Earlier this year, on 22 March, gauging trials took place using two trams."
More views
Many thanks to Steven Hughes for also sending in his photos of this big event!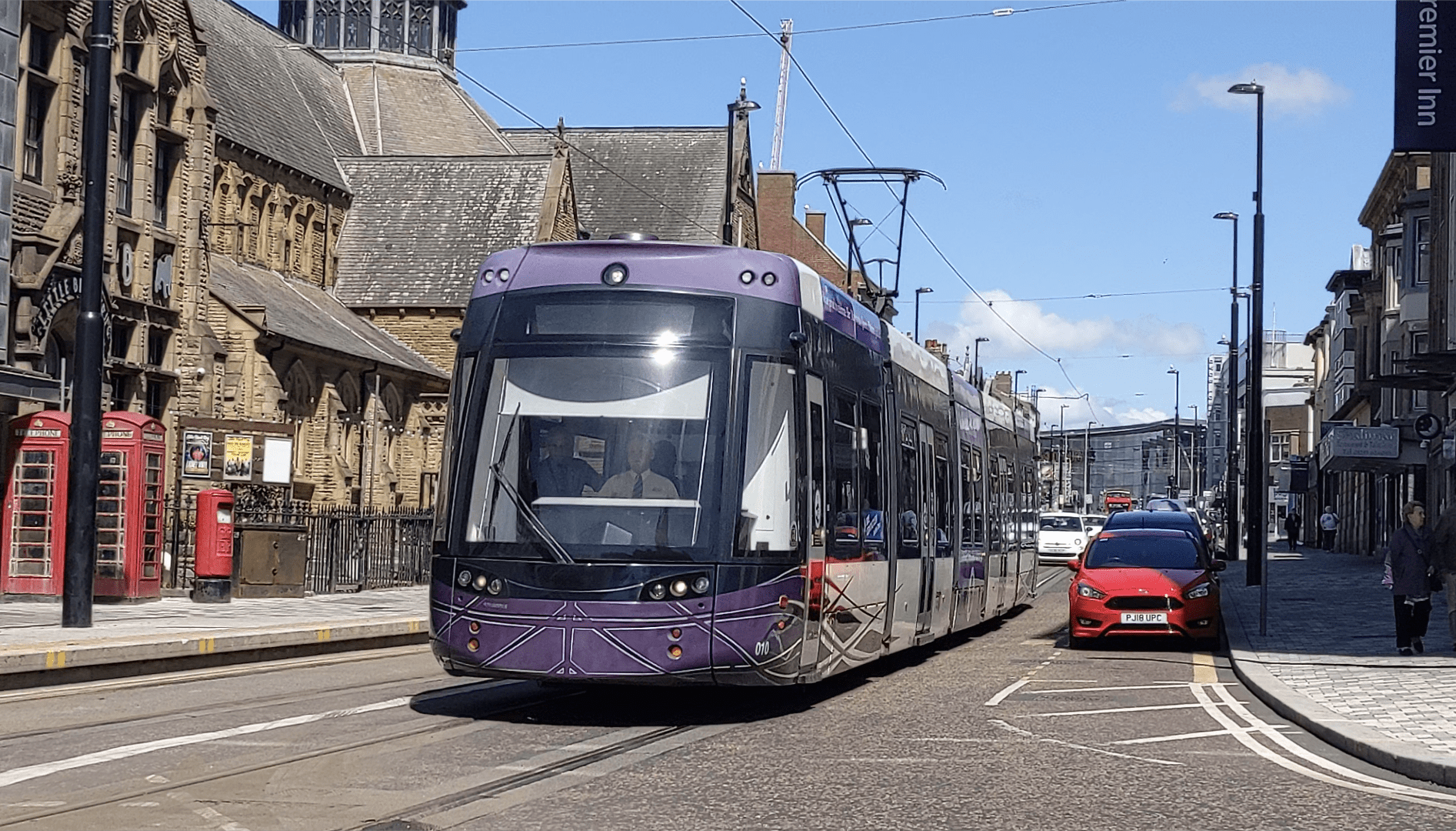 While you're here…
Have a look at the homepage of the Live Blackpool website for more of the latest updates.
Love the Fylde Coast? Sign up for your weekly email newsletter. Packed full of interesting things it arrives in your inbox all 52 weeks of the year.
Join us on Facebook at our Visit Fylde Coast Facebook Group and follow us on Twitter @visitFyldeCoast
Plus hundreds of videos to watch on our YouTube channel – from all over the Fylde Coast!
Booking a stay? Pick a safe, clean and legal place to stay, at the very best price. Book with the Visit Fylde Coast and StayBlackpool guide.