The Friends of Little Marton Windmill is an independent voluntary group of local people. They promote knowledge of the mill, its place in local history, and awareness of the extensive windmill heritage of the Fylde Coast.
The Friends run open days and exhibitions at the mill. See inside this fascinating building and some of the original machinery. Heritage displays are normally in place from spring until late autumn.
Open Days with Friends of Little Marton Windmill
Make a note of these days when you can take a look inside Little Marton Windmill.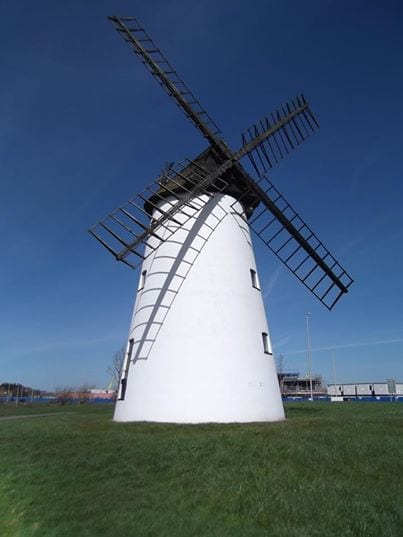 Marvel at the inside of this building which is over 200 years old. See the displays which take you back to its past.
First open day, Easter Sunday, 21st April
Sunday of Mills open weekend, 12th May
26th May

30th June

28th July

25th August

Sunday of Heritage weekend, 8th September

29th September
All open days are Sundays, from 11.00am until 4pm. Last entry at 3.30pm.
Entry charge is £2.00 per adult, children are free but must be accompanied and supervised.
The admission fee helps with the maintenance and upkeep of this piece of local history.
The Friends of Little Marton Windmill can also open the mill for private group visits and school tours. Please contact them to make prior arrangements.
Find out More
Find out more about this Windmill here
Friends of Little Marton Windmill on Facebook
Living Artwork at Little Marton Windmill
(Published Oct 2014)
LeftCoast in partnership with Avant Gardening and artist Rebecca Chesney created a giant living artwork in the green space around Little Marton Windmill.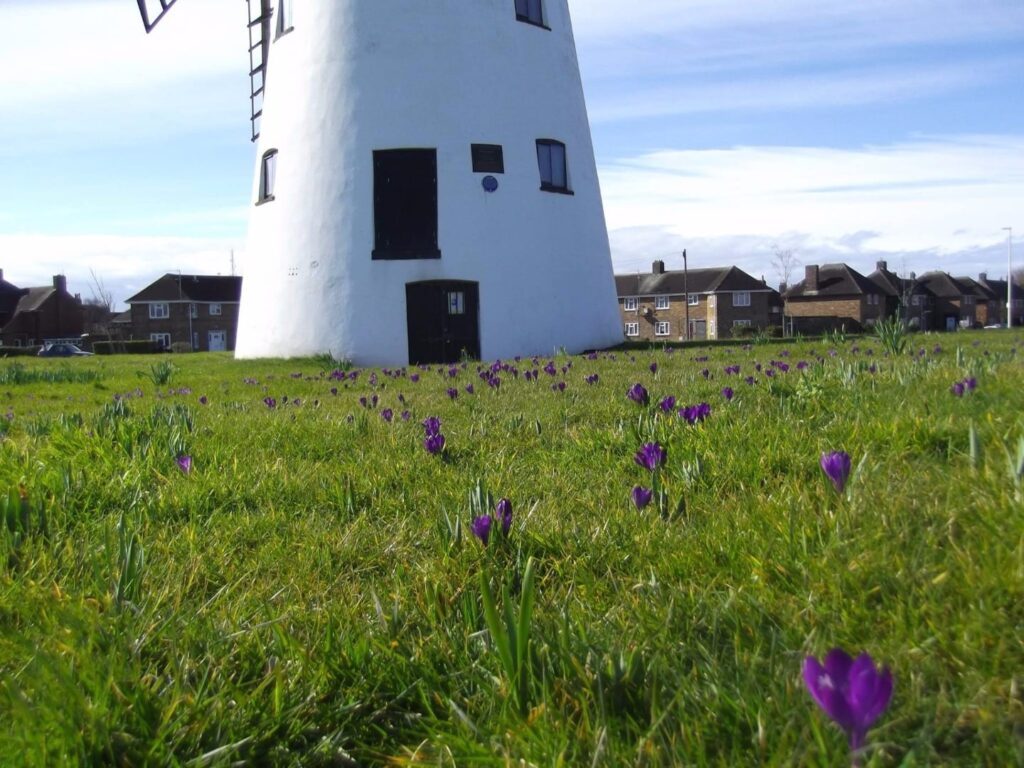 Residents and businesses rolled up their sleeves to plant 100,000 crocuses to create the ambitious installation.
Not do they create a stunning living artwork that can be enjoyed by local residents, but it also brightens Preston New Road and the route into Blackpool for visitors.
The crocus field has flowered each year from Spring 2015. It's the perfect habitat for wildlife and bees as well as a torrent of colour around the mill.
While you're here…
Have a look at the Live Blackpool website homepage for more of the latest updates.
Love the Fylde Coast? Sign up for our weekly email newsletter. Packed full of interesting things it arrives in your inbox all 52 weeks of the year.
Join us on Facebook at our Visit Fylde Coast Facebook Group
Don't forget to follow us on Twitter @visitFyldeCoast