Make a date for Blackpool Carnival 2019
19 and 20 July 2019 from 12 noon
Blackpool comes together once again to celebrate all that's great about the UK's entertainment capital. It's a fun, family event, packed with music, dance, comedy, food and drink.
Saturday 20th July FROM 12 NOON Join the Parade – from Central to South Pier
Setting off from The Solaris Centre at 12 Noon
Heading North towards The Blackpool Tower
Turning right into Dean Street at The Viking Hotel & Talk of the Coast

Turning left into Bond Street, then left into Waterloo Road

Right onto the Promenade, finishing at The Manchester, Blackpool
Stage Entertainment – Waterloo Headland
Plus all of the Fylde Coast Carnival Queens and Retinues
Details for the event on their Facebook page
Take Part in Blackpool Carnival
Blackpool schools, children's groups, sports groups, adult organisations and businesses are all invited to join the Blackpool Carnival Parade. It will travel on foot from Central Pier to South Pier.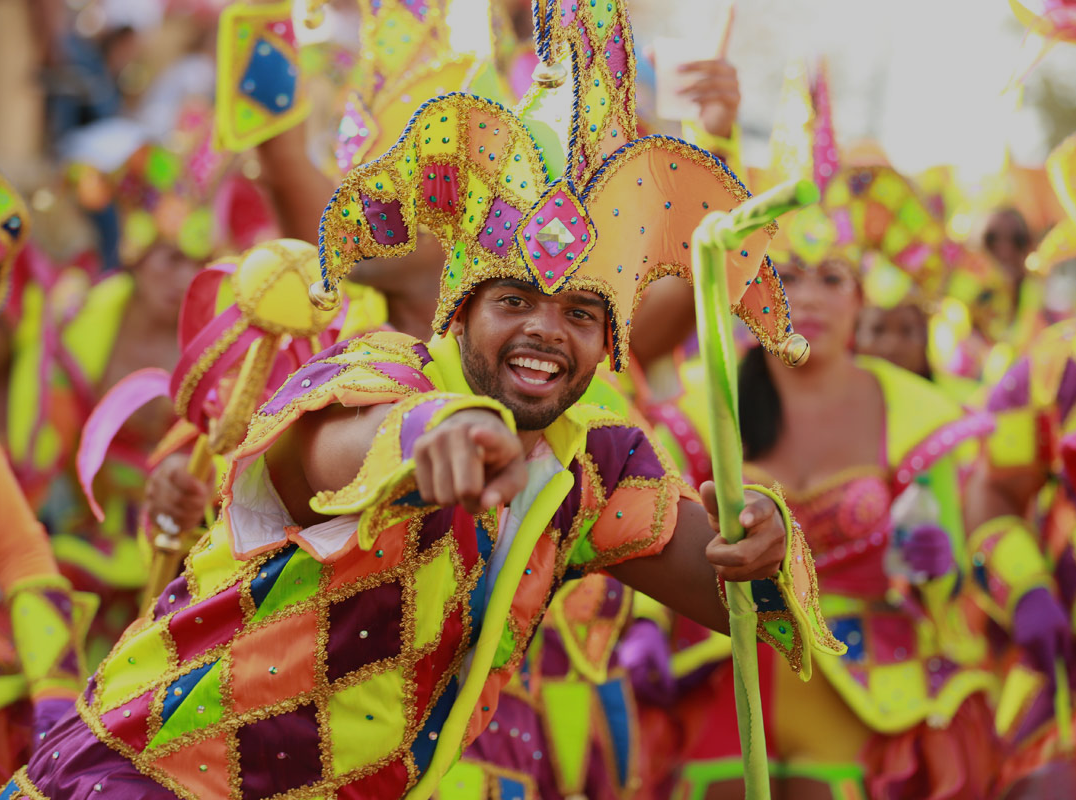 As with the other Fylde Coast galas, there will be a Carnival Queen and Retinue. All of the Gala Royalty from other local events are invited to take part.
Musicians or musical groups are also invited to join in and play at the central stage on the Waterloo Road Headland. The Carnival will have an International flavour, representing the culture of many of the people now living in Blackpool and the North of England.
Blackpool Carnival is NOT organised by Live Blackpool. Please contact the event organisers for more information. All details correct at time of publication.
The event is free to attend, with acts, activities and events taking place after the parade on the Waterloo Headland.
Taking part in and organising the event is for us – for the people of Blackpool.
The organisers hope to bring people to this area of Blackpool to invigorate it, but also to gather people from both this area and the other areas of Blackpool to boost community spirit and local pride.
2017 was the year when Blackpool re-launched its Carnival!
In 1923 Blackpool held its first Carnival. Take a look at this British Pathe clip of the first event –
The population at that time was around 80,000 people – but an incredible 250,000 people came along – every day throughout the 8 day event!
The good news is that in 2017 a Blackpool group gained £10,000 from the Lottery fund to pay for Blackpool Carnival to come back.
While you're here…
Have a look at the homepage of the Live Blackpool website for more of the latest updates.
Love the Fylde Coast? Sign up for your weekly email newsletter. Packed full of interesting things it arrives in your inbox all 52 weeks of the year.
Join us on Facebook at our Visit Fylde Coast Facebook Group
Don't forget to follow us on Twitter @visitFyldeCoast