The people of the Fylde Coast are very lucky that there are still local shops, in local shopping areas, here in Blackpool and elsewhere on the Fylde.
Whether you live in an area or are there visiting, these local shops provide so much to the area, and not just the convenience of what they sell and offer and a pint of milk when you've run out!
They create employment, hold the community together, reduce crime and add a whole boat-load of fringe benefits to the wider area where they are situated. 
South Beach at Blackpool is one of these areas, and the traders there are working hard to make it a more popular spot, keep the visitors and customers that they've already got, and attract more people into the shops. Here's what they are doing right now:
They've constituted a formal traders' group to work on South Beach
They're knitting in public on the Waterloo Headland on Saturday 13 June, because it's World Wide Knitting in Public Day
They're celebrating the re-opening of Waterloo Road New Market with a Country Fair, with hay bales, vintage tractor free strawberries, jazz brass band and hopefully line dancers – on Friday 26th June at 12 noon
They're beginning to plan a WoolFest to take place in South Beach over the weekend of 21st May 2016
They've got a planning meeting arranged with the Blackpool South Police Inspector about issues of Anti Social Behaviour
They're looking to have a meeting with Cllr Mark Smith about making Waterloo Road back to a two way street and increasing the parking back to the pre-one way levels.
They've canvassed the shopkeepers in the area about the issues as above and have a mandate for change
Quite an impressive list for a starter for ten!
The most important thing to South Shore, and indeed the local shops where you live, is that you support them, buy your shopping from them, and play your part to look after the area in which you live. 
---
Get in Touch
If you'd like to get involved in making a difference in South Beach contact:
Susanne from Johnson's the wool shop
Tel: 01253 404550
Email: JohnsonsNeedlework@Yahoo.co.uk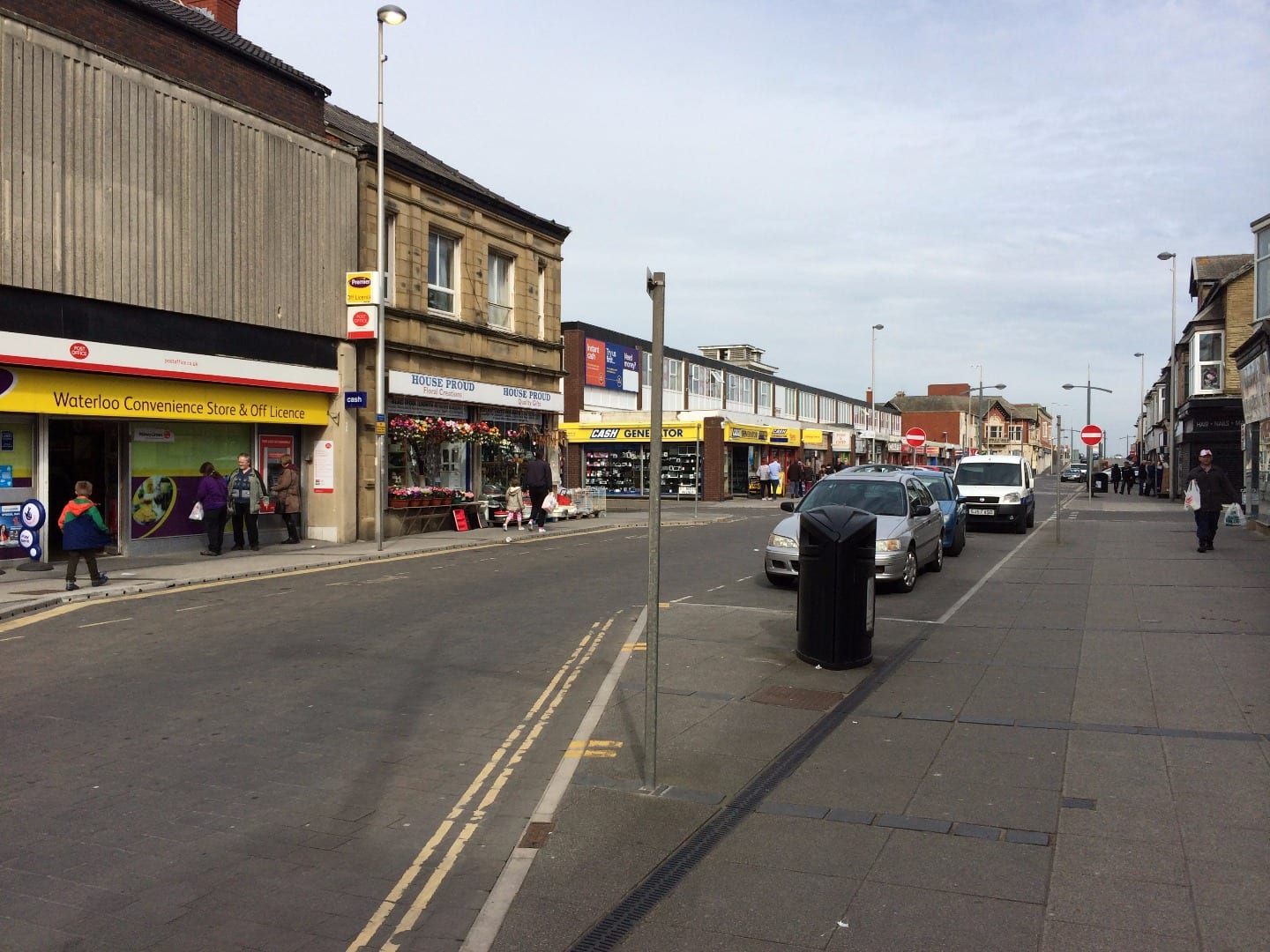 Waterloo Road at South Shore Blackpool