Veterans and serving military personnel of past, present and future are celebrated during Blackpool Armed Forces Week. Everyone can enjoy a wide range of activities and events.
Blackpool Armed Forces Week
This annual celebration has been running in Blackpool since 2006 and is a permanent fixture in the resort's events calendar.
It's back in 2022 – and to mark the national event, the whole resort will come together. This special week will welcome serving military personnel, veterans and cadets, with a wide range of activities. Not just for them but also their families,and the many thousands of people visiting Blackpool.
Show your support and respect for the men and women who make up the Armed Forces community.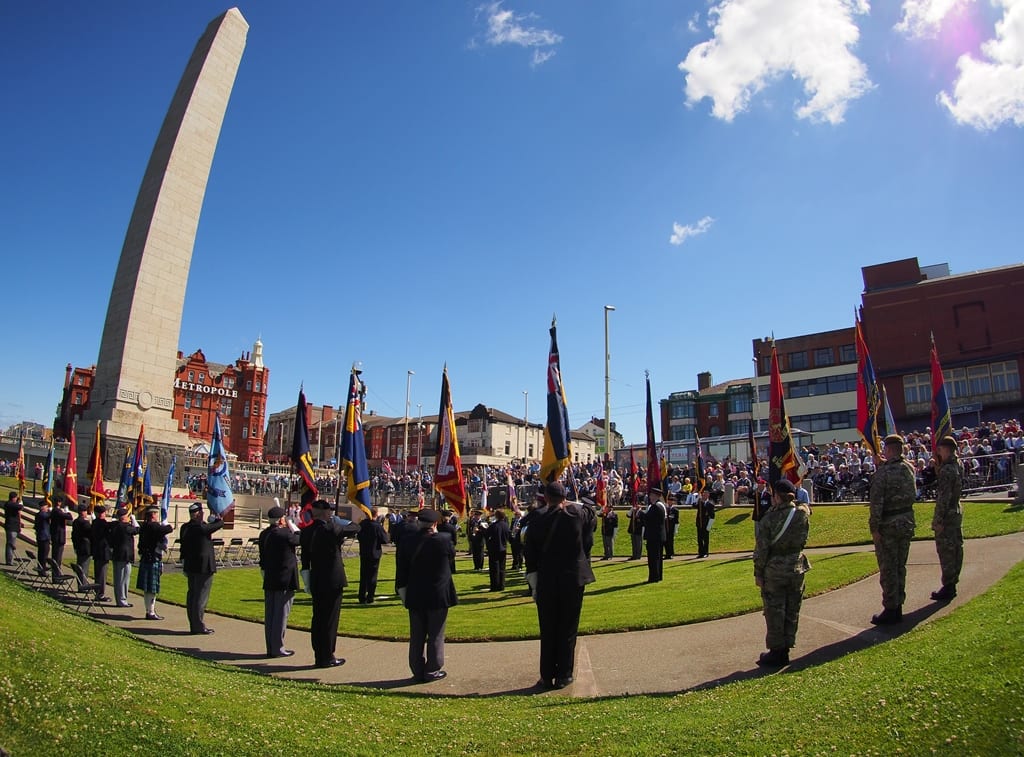 The resort unites in welcoming serving military personnel, veterans and cadets, with a wide range of activities targeted at them and their families as well as the many thousands of people visiting the resort.
It's an uplifting programme of events and entertainment to honour the nation's military personnel of the past, present and future.
Did you know? That Blackpool Comrades Club was one of the forerunners of the British Legion?
Blackpool Armed Forces Week 2022
From 20–26 June, Blackpool will come together to welcome serving military personnel, veterans and cadets, with a range of activities designed for them and their families, as well as the many people visiting the resort.
Here are some of the events:
Armed Forces Week Flag Raising Ceremony, 20 June, 10:30am
Blackpool Armed Forces Week officially begins with the raising of the Armed Forces Day Flag above the Town Hall. This event is free to attend so we encourage you to come and join us.
Fylde Memorial Arboretum, 24 June, 11:00am – 12:30pm
As part of Blackpool Armed Forces week, the Fylde Ex-Service Liaison Committee will host a service of dedication at the centre of the Memorial Arboretum's Glade area.
National Armed Forces Day, 25 June, 10:00am – 4:00pm
This year Blackpool's Armed Forces Day event will take place at Blackpool Airport, partnering with the Spitfire Visitor Centre, Hangar 42.
There will be a range of activities and displays taking place at the Airport to mark the vital role that the UK Armed Forces have played in the past, are currently taking part in and their potential roles in the future.
The Spitfire Visitor Centre this year focuses on the Royal Air Force in World War Two and the vital part played by Ground crews and Aircrews serving at RAF Squires Gate.
Entry to the Spitfire Visitor Centre: Adults: £6 | Children 8-16: £4 | 7 and under: Free.
Sunday Morning Service and Parade, 26 June, from 10:30am
Blackpool comes together to honour and unite Britain's Armed Forces past, present and future.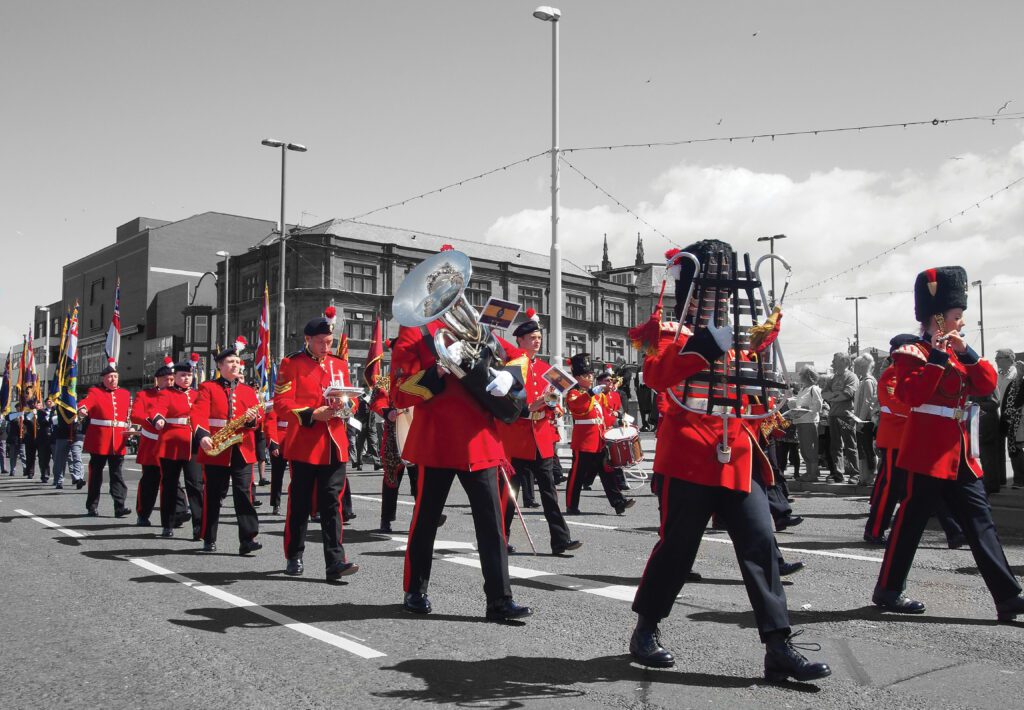 Attending the service will be veterans associations, cadets, serving military as well as their friends, families and associates. Everyone is welcome to the service of appreciation that takes place within the grounds of Blackpool's Grade II listed War Memorial. Following the service, Blackpool invites members of the Armed Forces, veterans and cadets to join in the military parade and everyone is invited to line the route, to cheer, wave and show their support.
In addition to these events, other activities include:
Coral Island will play host on 23 June, offering veterans a generous invitation to dine out and enjoy a two-course carvery meal and complimentary drink between 3:00-6:30pm inside The Buccaneer. Tickets are free but advance booking is essential. For more information and to book, please call 01253 922182
Blackpool Football Club Community Trust will be hosting events leading up to Armed Forces Day, these include a free Stadium Tour at Bloomfield Road, Veterans Walk and Talk sessions, as well as coach travel to planned events in the resort. Please contact Tony at info@bfcct.co.uk or call 01253 348691 for more details.
Marton Institute will be hosting an evening of entertainment to celebrate Armed Forces Week on 22 June.
The full programme for Armed Forces Week, and more details about individual events, news and tickets, please go to: www.visitblackpool.com/Armedforces
While you're here…
Have a look at the homepage of the Live Blackpool website for more of the latest updates.
Love the Fylde Coast? Sign up for your weekly email newsletter. Packed full of interesting things it arrives in your inbox all 52 weeks of the year.
Join us on Facebook at our Visit Fylde Coast Facebook Group and follow us on Twitter @visitFyldeCoast
Plus hundreds of videos to watch on our YouTube channel – from all over the Fylde Coast!
Booking a stay? Pick a safe, clean and legal place to stay, at the very best price. Book with the Visit Fylde Coast and StayBlackpool guide.