Northern Soul Dancing on the Carpet is back again for 2023. It's a fun event for everyone to watch or take part in!
Dancing on the Carpet
Saturday 27 May 2023 from 1pm to 6pm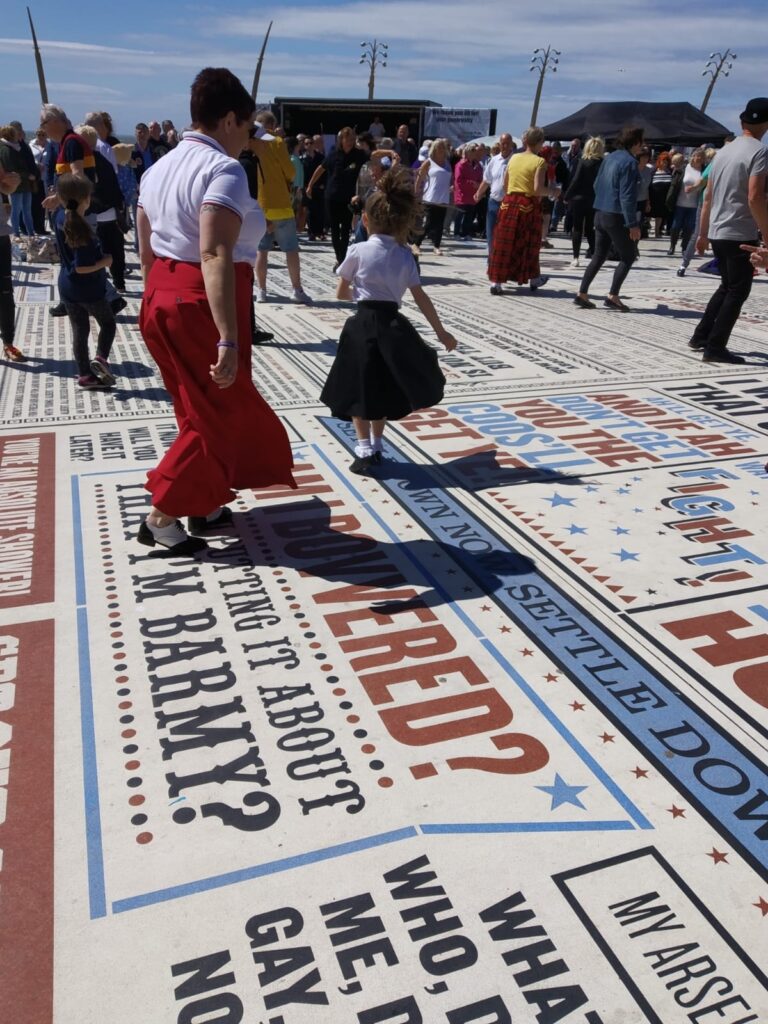 Join Blackpool Souls in Motion for their legendary 'Dancing on the Carpet' event, raising money for Children with Cancer.
Come along to the Comedy Carpet on Blackpool Tower Festival Headland and join in (or watch!) this fabulous event.
Join their Facebook Group for more info
A wonderful day of Northern Soul and Motown played on vinyl. Enjoy the sounds with around seven respected DJ's, on The Comedy Carpet in front of the iconic Blackpool Tower.
Dancing all day to the music you love in aid of Brian House Children's Hospice and Blackpool Street Angels who do so much for so many. There will be several stalls selling event merchandise, Carol Anne's superb artwork and the ever popular raffle. Why don't you go along, for a fabulous afternoon out!
Wristbands are £5 and available on the day.
This event is a continuation of Northern Soul Dancing on the Comedy Carpet founded in 2015 by Philip Macdougall
Groups Invited for Dancing on the Carpet
The main event open to all who want to express their dance moves to the music of Northern Soul & Motown. Dance groups are invited to come together and perhaps show off their dance skills.
Contact Brett Bradford Event Manager and Organiser email :brettndeb4u@msn.com (tel:07736 421623) for more info.
This is a volunteer committee devoted to running events for children with or just getting over cancer and their families.
While you're here…
Have a look at the Live Blackpool website homepage for more of the latest updates.
Love the Fylde Coast? Sign up for our weekly email newsletter. Packed full of interesting things it arrives in your inbox all 52 weeks of the year.
Join us on Facebook at our Visit Fylde Coast Facebook Group
Don't forget to follow us on Twitter @visitFyldeCoast