TramShed is a fully inclusive theatre company based in Blackpool, Wyre and Fylde. We offer performing arts workshops to children, young people and adults from all walks of life.
Find forthcoming productions in the Visit Fylde Coast What's On Guide
New Patron for TramShed Theatre Company
TramShed Theatre Company is delighted that Sheridan Smith joins the organisation as a new Patron.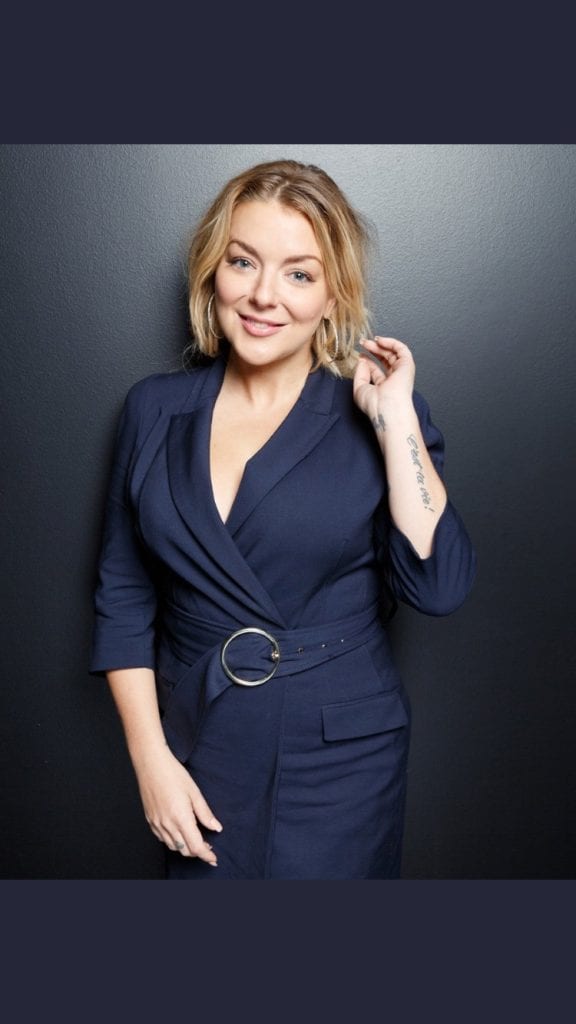 Musical royalty and northern superstar, Sheridan was recently introduced to TramShed when Artistic Director – Zac Hackett was chosen to appear on BBC Children in Need and performed with the star.
After hearing all about the charitable work that TramShed do, Sheridan decided to join TramShed in Blackpool during their December 2018 performance week of 'This is Us'. She delighted members with a meet and greet backstage.
Visibly moved by the Inclusive work that takes place at TramShed, Sheridan was delighted to be asked to support the charity as Patron.
More about TramShed, Blackpool
TramShed was founded in 2005 by world renowned Theatre Company Chickenshed, based in London. It's part of their 'Shedlink' programme which operates nationwide and even reaches out as far as Russia.
In the Northern part of the UK there are only 2 'Sheds' operating (Blackpool and Rossendale), which makes us and our inclusive methods even more unique. All the Arts Practitioner Team are Inclusively trained by Chickenshed and have their own specialism within the Arts.
Activities at TramShed
TramShed's main Theatre Company consists of:
Mini Children's Theatre 4-6 years, Children's Theatre 7-12,
Youth Theatre 12-16 years and
Adult Company 17+ who meet on a weekly basis.
Members take part in inclusive performing arts activities which include drama techniques, confidence building, music and lyric writing, movement/dance techniques, physical theatre and much more.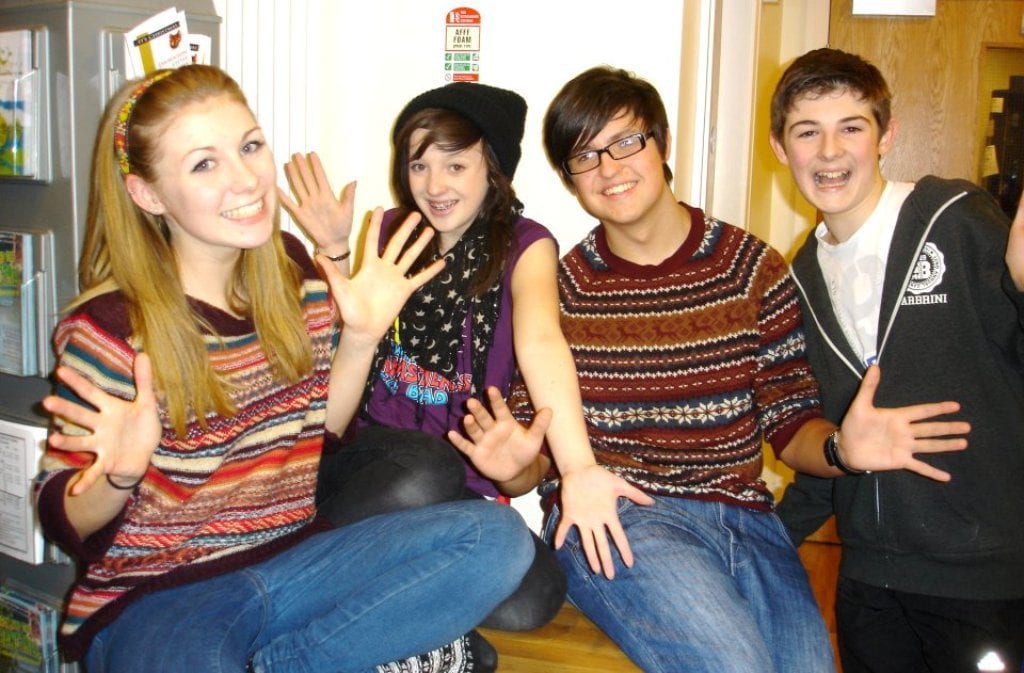 Many different people who attend TramShed workshops benefit from the services, including people with mental/physical disabilities, people from disadvantaged backgrounds and people with social/emotional needs. In an average month at TramShed 115 children, young people and adults benefit from the services TramShed provide. The innovative style of workshops which we offer provide many opportunities for people who would not ordinarily been able to access such an activity through no fault of their own.
"TramShed are a jewel of the Fylde Coast artistic treasures, and all the more refreshing since they are an inclusive theatre. To see everyone on stage participating and clearly thriving on the experience was inspirational. They tackle issues that can often be hard to talk about, and empower not just the participants but the audience who clearly engage with the themes. The way in which some regulars have developed over the years as performers is there for all to see". Paul Maynard MP, Blackpool North & Cleveleys
Improving Health and Wellbeing
The TramShed workshops encourage all involved to be fit and active. Across the three disciplines it can help to improve the health and wellbeing of members, not only physically but also mentally as well.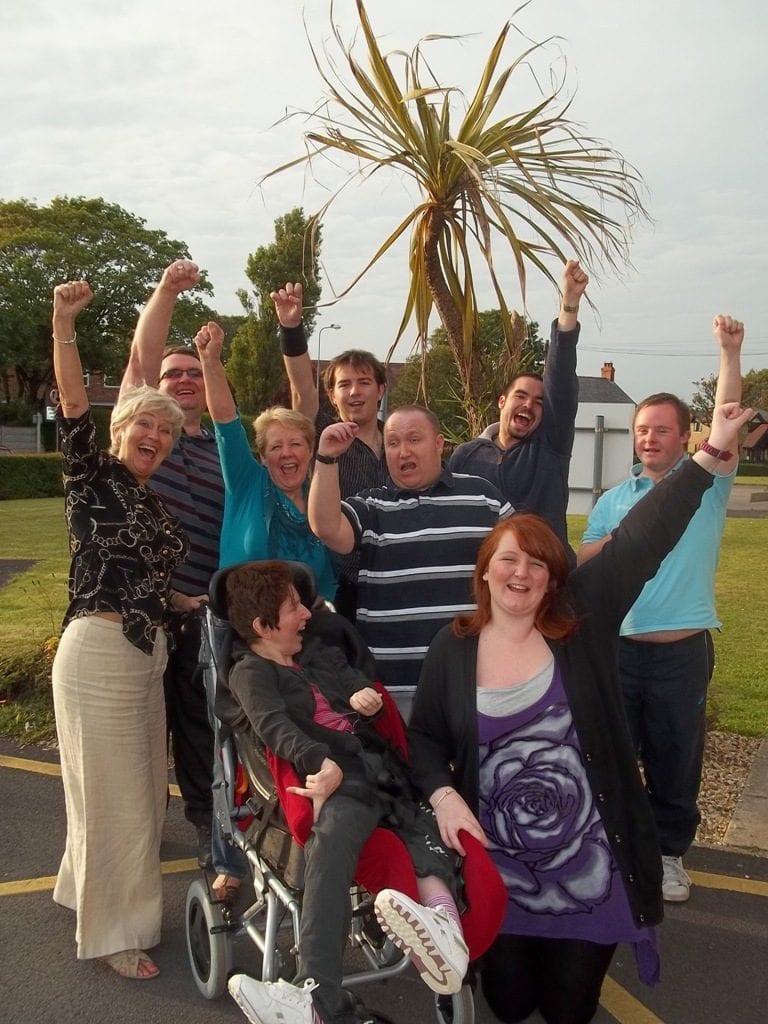 Taking part in such a positive feel-good activity can have a positive contribution to people's outlook on life and state of mind. The dedicated Volunteer Team provide endless support for many of the members within the TramShed sessions. This enables the members to take part and be fully involved in the activity.
TramShed go to great lengths to ensure there are no restrictions for involvement and even acquired grant funding for:
a mobile wheelchair lift to make any stage space fully accessible to wheelchair users,
a Tech Talk to enable members who are unable to communicate through speech to take part in the productions by delivering their lines through the device and also
a projection unit, to enable the stage to have more space for less mobile members whilst still creating a professional, characteristic backdrop which sets each scene as scenery would for audience members.
TramShed pride themselves in being fully inclusive and some of the Arts Practitioner Team are qualified in British Sign Language Level 3 to enable hearing impaired members to communicate fully within sessions.
TramShed stage two productions a year. One of which is an Original Musical Theatre Production, written by the Arts Practitioner Team and members. Parts are written around our members to ensure everyone is included and always play to individuals strengths.
Find out more
New members are always welcome at TramShed. Go along to any events to meet the team.
For more information on TramShed workshops, productions or volunteering please:
– ring the Arts Practitioner Team on 07852 498427
– email tramshedtheatre@hotmail.co.uk
– look at www.tramshed.org.uk
Find TramShed at Woodlands School, Whitegate Drive, Blackpool, FY3 9HF.
While you're here…
Have a look at the Live Blackpool website homepage for more of the latest updates.
Love the Fylde Coast? Sign up for our weekly email newsletter. Packed full of interesting things it arrives in your inbox all 52 weeks of the year.
Join us on Facebook at our Visit Fylde Coast Facebook Group
Don't forget to follow us on Twitter @visitFyldeCoast