You can see the history of Britain's original Victorian seaside resort in the architectural traces of Blackpool's past. They're all around the town. Just look up, down and around.
Above: the foundation stone at The Blackpool Tower.
Here at Live Blackpool we're keen on doing just that – in fact it's a wonder we don't bump into things! It's amazing what you can see when you really look and pay attention to your surroundings. You'll see the traces of Blackpool's past on many buildings – built in another time altogether.
What must life have been like back in the 1800's in Blackpool?
Please join in. Let us know if you've got any information, and please send in any features that you like or want to explore. Just email jane@theRabbitPatch.co.uk
Thanks again to Nick Moore's History of Blackpool for some of the details in this piece.
Traces of Blackpool's Past
Woolworths Clock Tower
You're sure to have seen this clock tower above Wetherspoons on Central Promenade. The clock tops off what was once the Woolworths Building.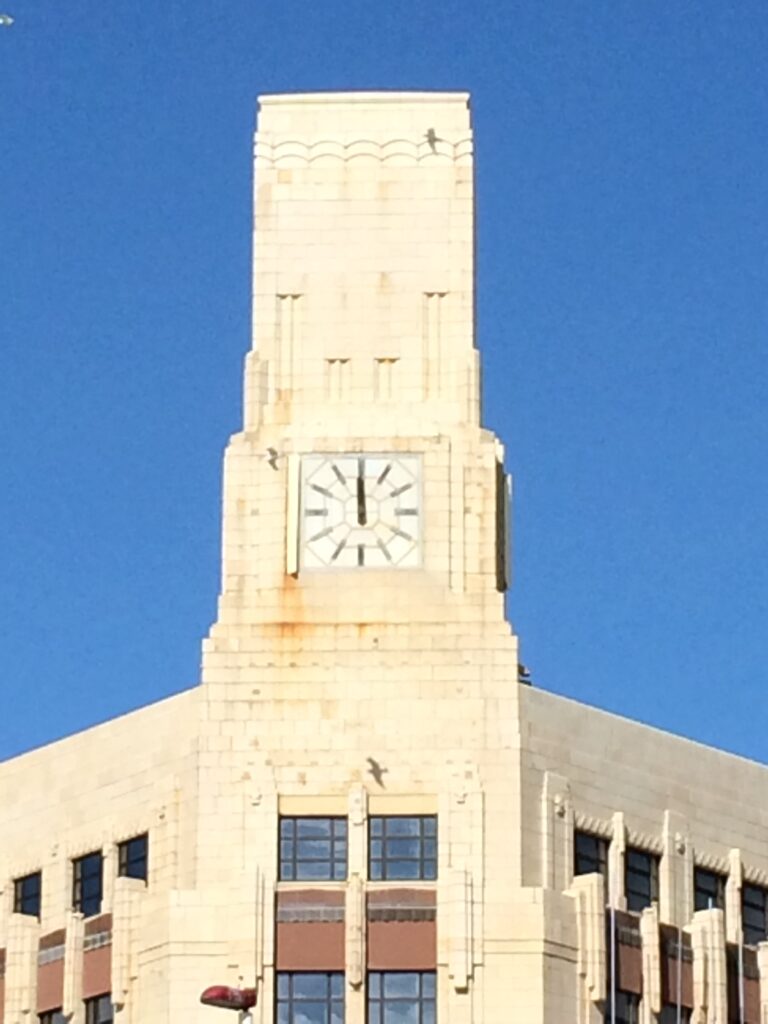 Woolworths had previously traded from other sites in Blackpool before building their new store in 1935. It's built on the site of the former Royal Hotel.
Did you know? In 1937 Woolworths brought the first British use of the word "cafeteria" to Blackpool.
Blackpool Winter Gardens
Taken as a whole, it's a great big, unmissable building in Blackpool town centre. But have you ever really looked at the Blackpool Winter Gardens?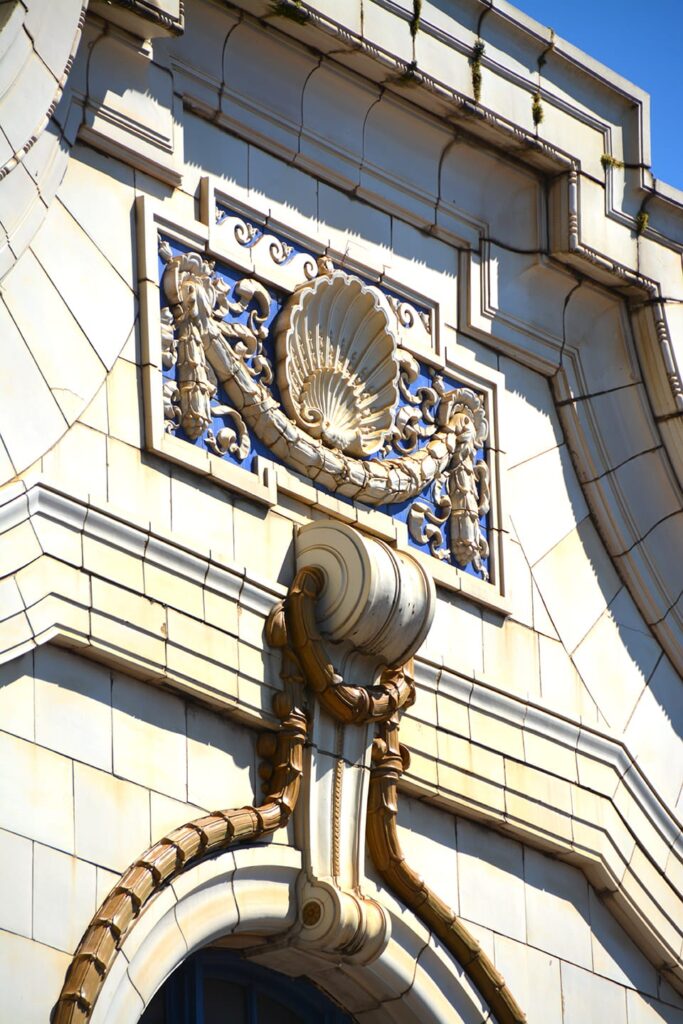 On all sides, the building is decorated with the most amazing architectural details. A lot of the stonework has been cleaned and repaired in recent years, which highlights the details even more.
There's another page about the history of the Winter Gardens here.
Feldman's Arcade
Here's one of the really interesting traces of Blackpool's past. Have you ever spotted this piece of detailing for Feldman's Arcade?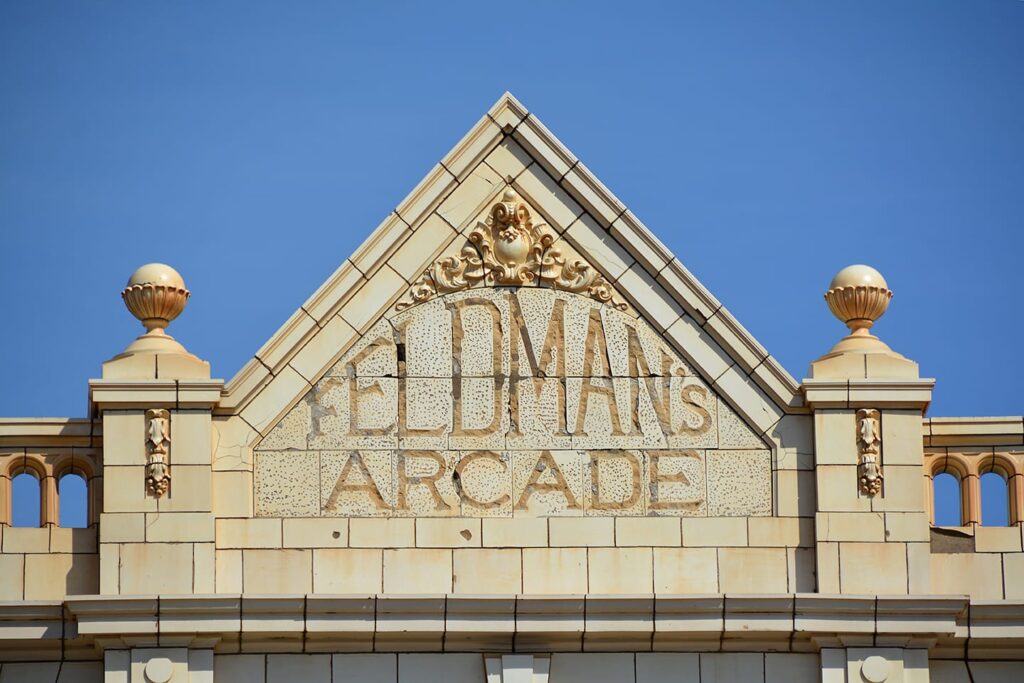 Feldman's Arcade was built in 1923 by Mr Feldman at 100 the Promenade, stretching through to 13-15 Market Street. It's on the left of Robert's Oyster Rooms.
In the 1924 season it opened as a live music place, with a shopping arcade underneath. Upstairs was Feldman's Arcade Cafe with music recitals and private society functions.
In 1948 it went into liquidation, to be bought by the Lyons family who operated it until the late 1950's. Then in the 1960s the building was bought by Israelite Marks and the Diana Warren ladieswear fashion boutique opened there. It's now a branch of Yates.
Whitwell & Sons
This little building is just off Devonshire Road, adjacent to the car park for the Lidl supermarket. It caught our eye as a reminder of engineering times past.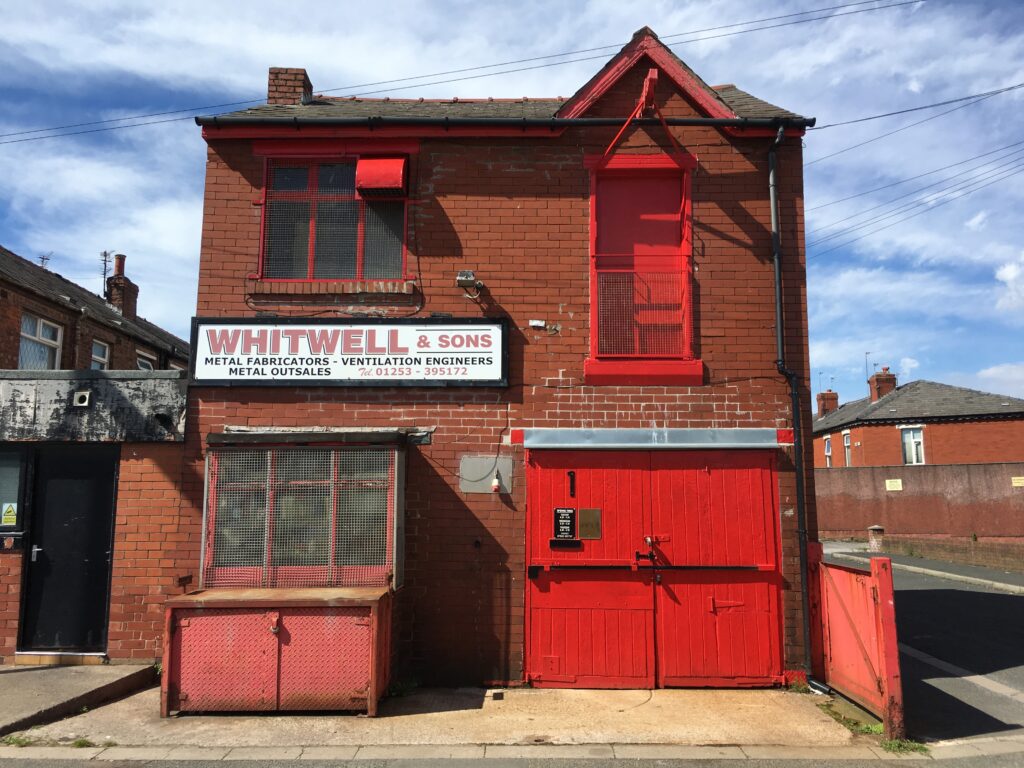 Art Deco
The Art Deco style of design was at its height between 1920 and 1939. You'll see examples of it all over Blackpool and the Fylde Coast.
One of the best recently restored examples is the Las Iguanas building, opposite Festival House. This is a portion of it, below.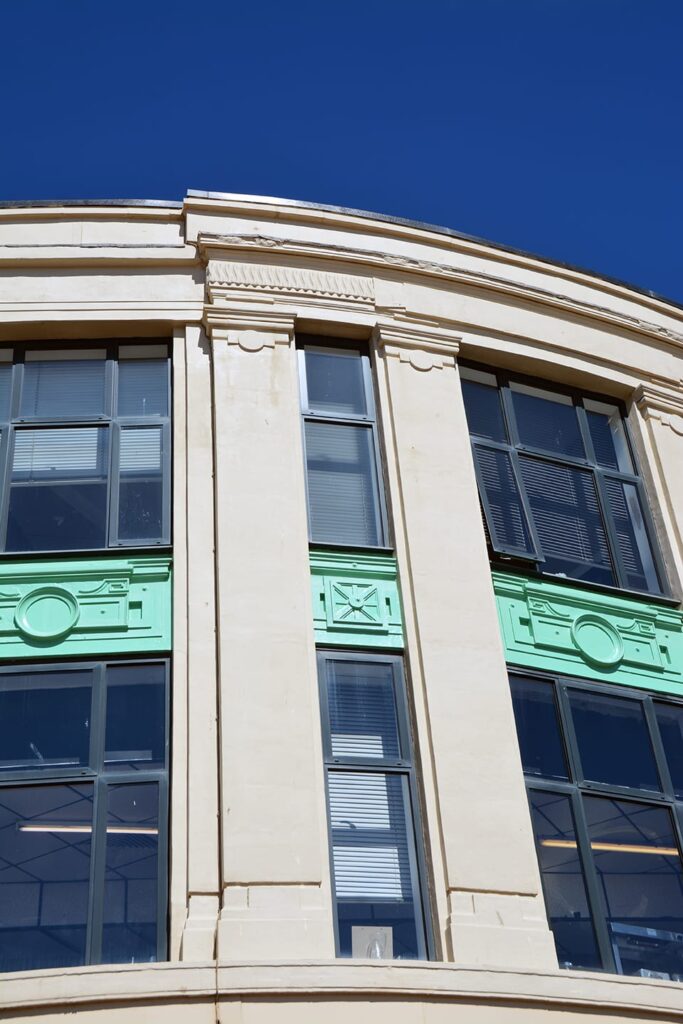 Tram Stop and Toilets at Little Bispham
This is a fascinating little building. Do you know anything about its past?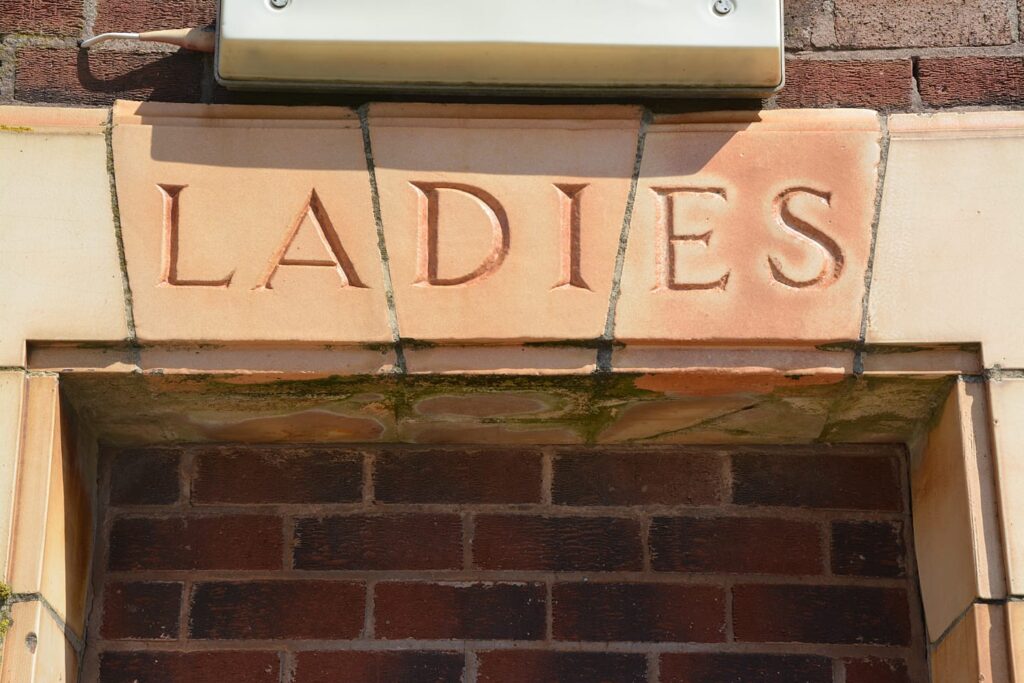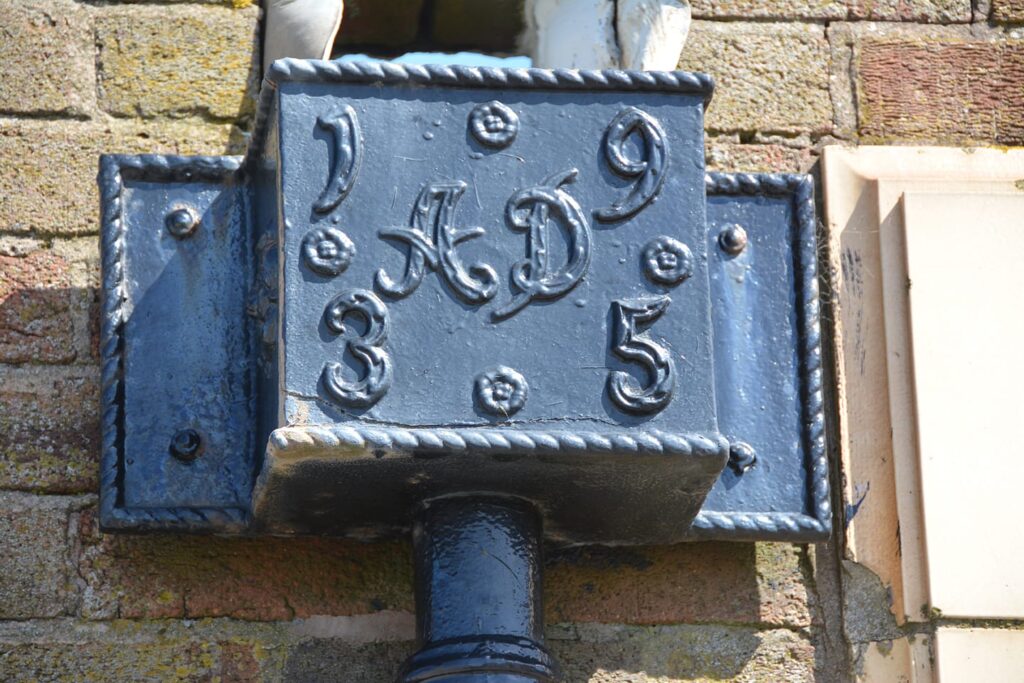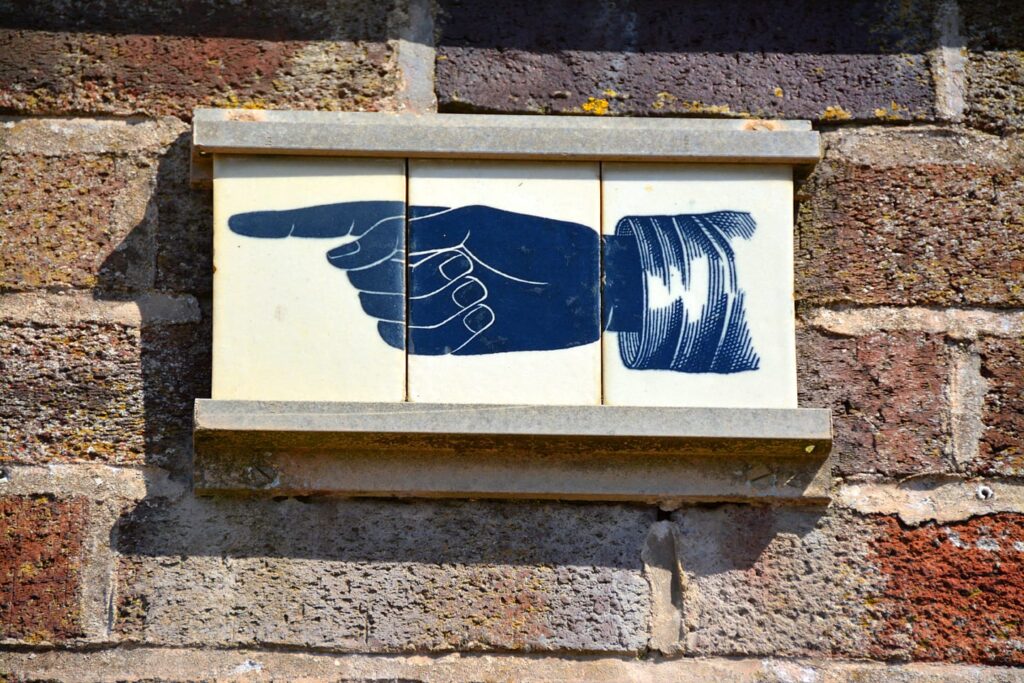 Road Signs
Is it just us or do you find road signs interesting too?
Victoria Street, for example, has this old, probably original road sign at one end…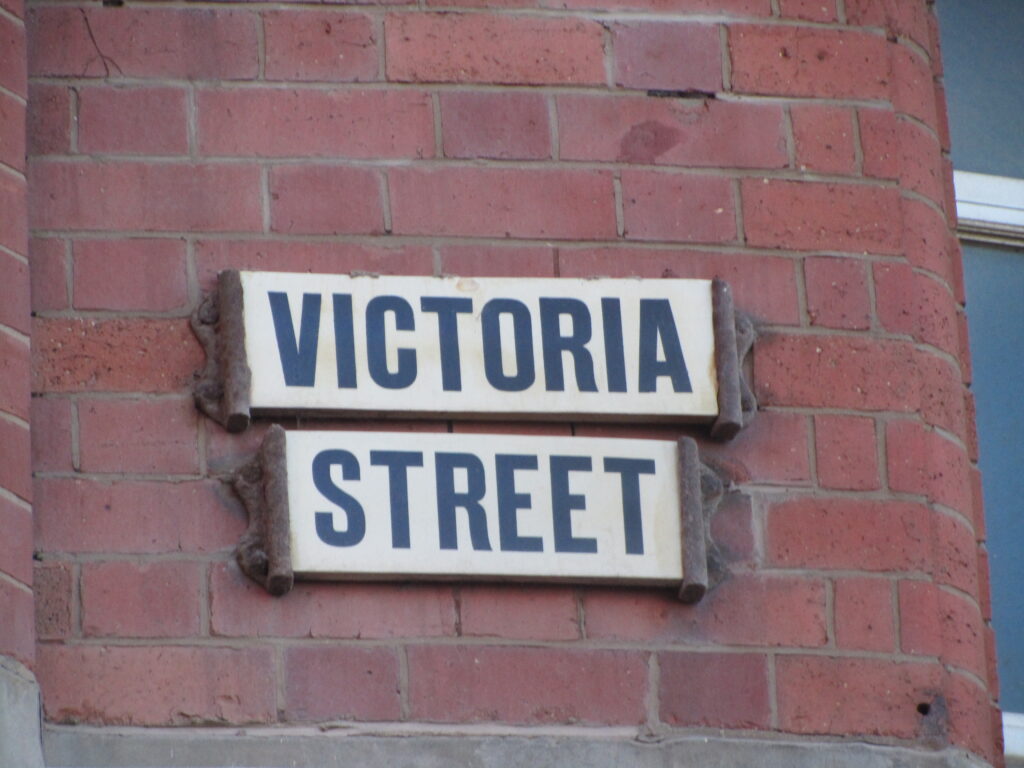 …and a new version at the other end.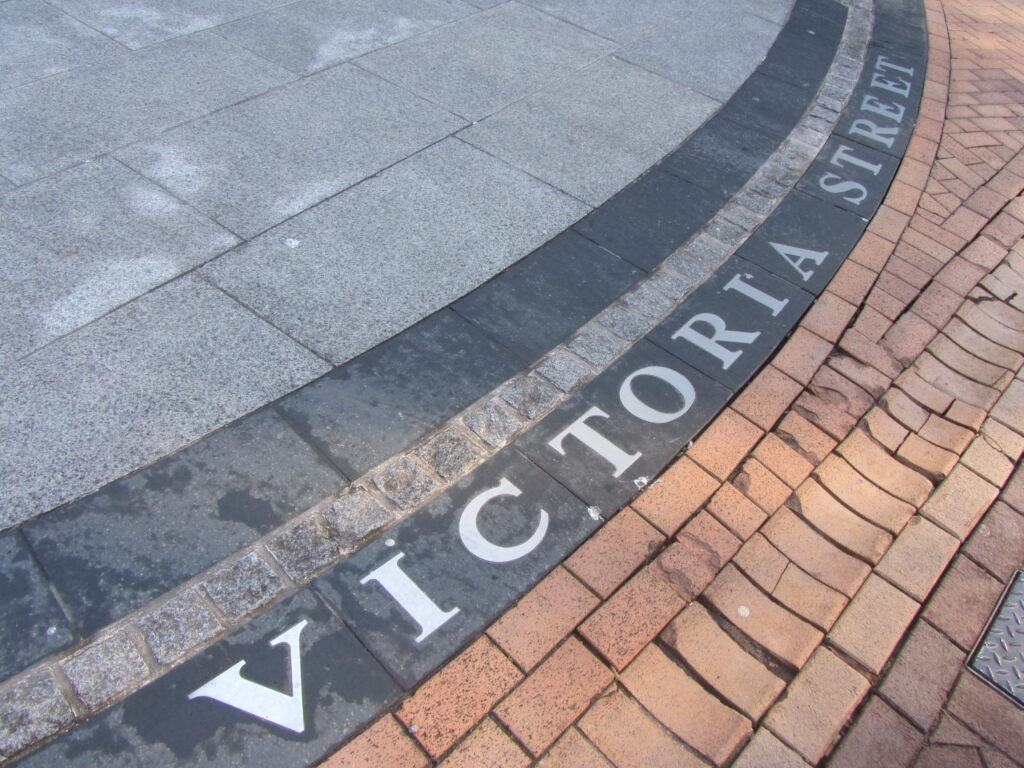 Blackpool's Past in the Making
This is some of the relatively new stonework detailing on the Blackpool Council Municipal Buildings next door to the Town Hall.
Each of these architectural details, created yesterday or today, will become a legacy of the town for future generations.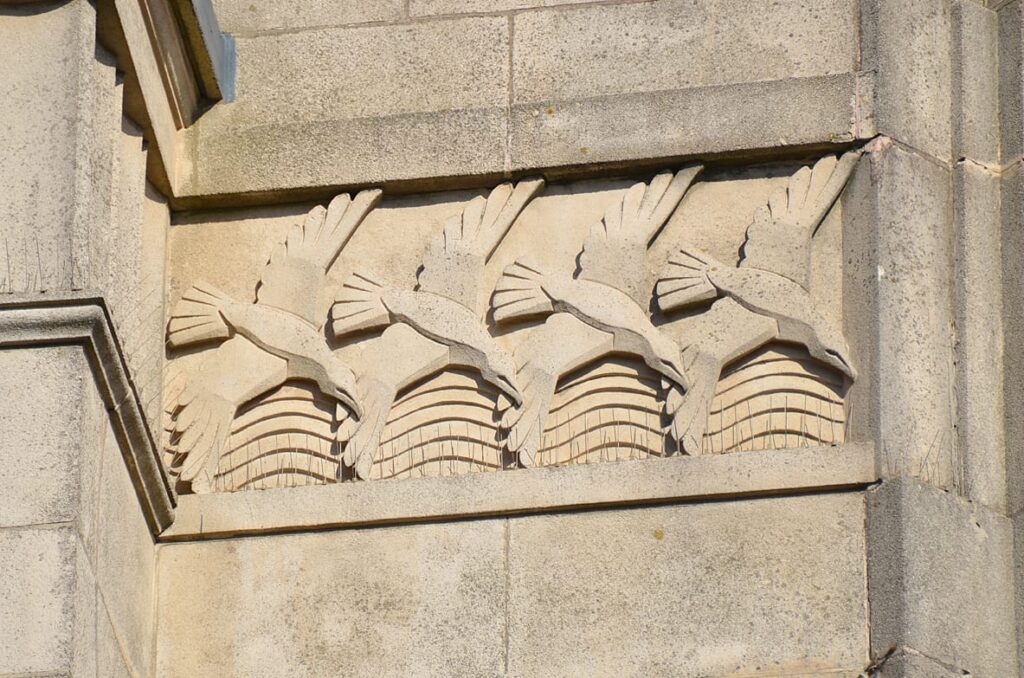 Rawcliffe's Outfitters, Church Street
Above Costa Coffee in Church Street, Blackpool, the building is topped off with an ornate piece of carved stonework. It bears the name 'Rawcliffe's'.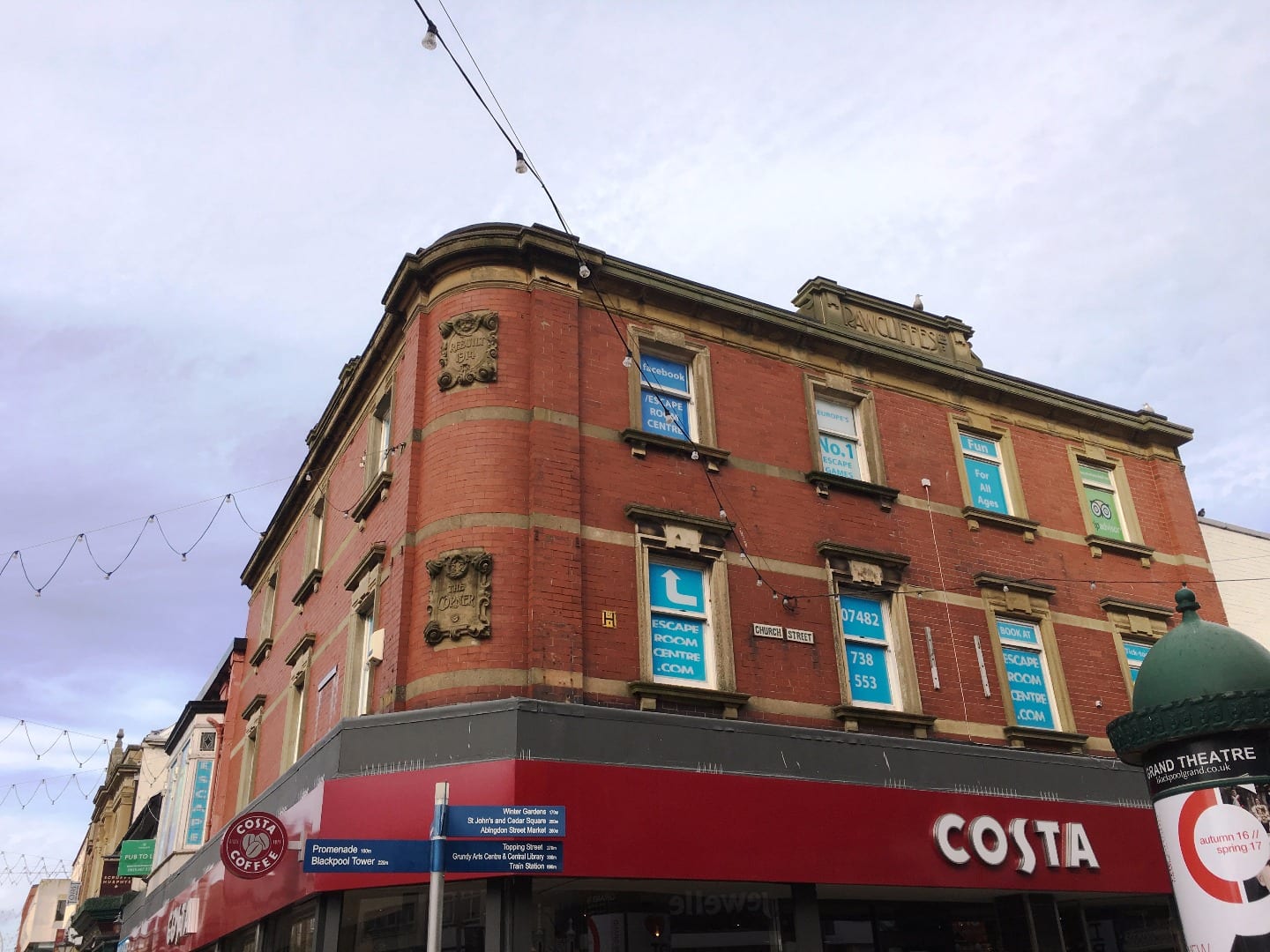 Rawcliffe's was a gentleman outfitters, and the place in which many of you once bought your uniforms for school, the scouts and guides.
They also had a store in Southport. The Blackpool store closed in the 1980's and moved further along Church Street to a unit near the Winter Gardens.
Click on the Facebook post below to read your comments.
Ironsides Terrace
Visit Fylde Coast took this photo back in 2015 and posted it with the message "I can't for the life in me remember where this is! It's somewhere in Blackpool town centre – do you know where it is?"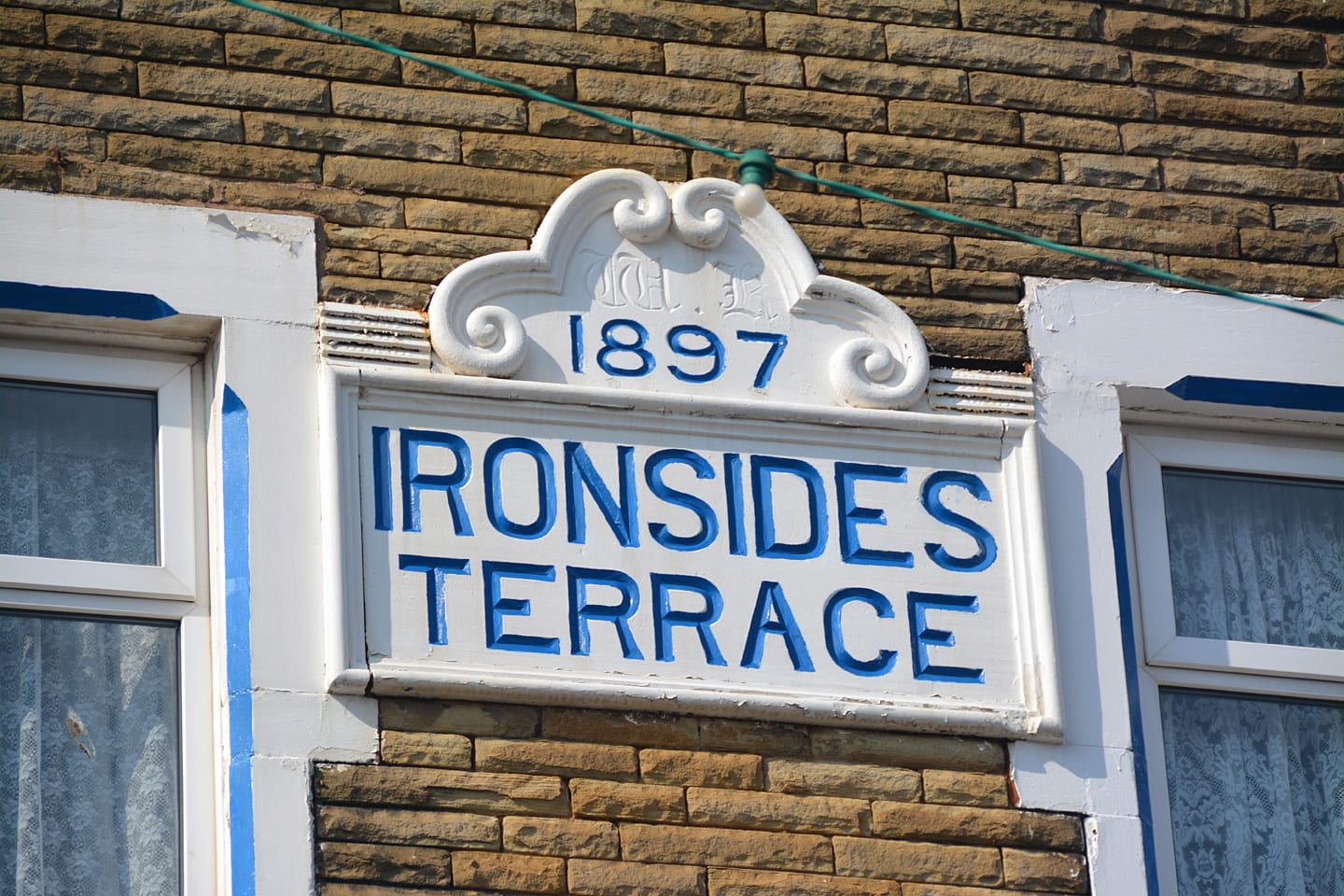 Jeannie Bell, who works at Grantham's, got in touch to tell us that it's on Charnley Road, opposite their building. It's above the Alviston Hotel. That does make sense because Grantham's is one of our favourite haunts here at Visit Fylde Coast!
However, we're still no wiser about it's origins. Do you know anything about the history of Ironsides Terrace?
Adelaide Street
This beautiful piece of decorative architecture can be found on a building at Adelaide Street. That's at the back of the Winter Gardens.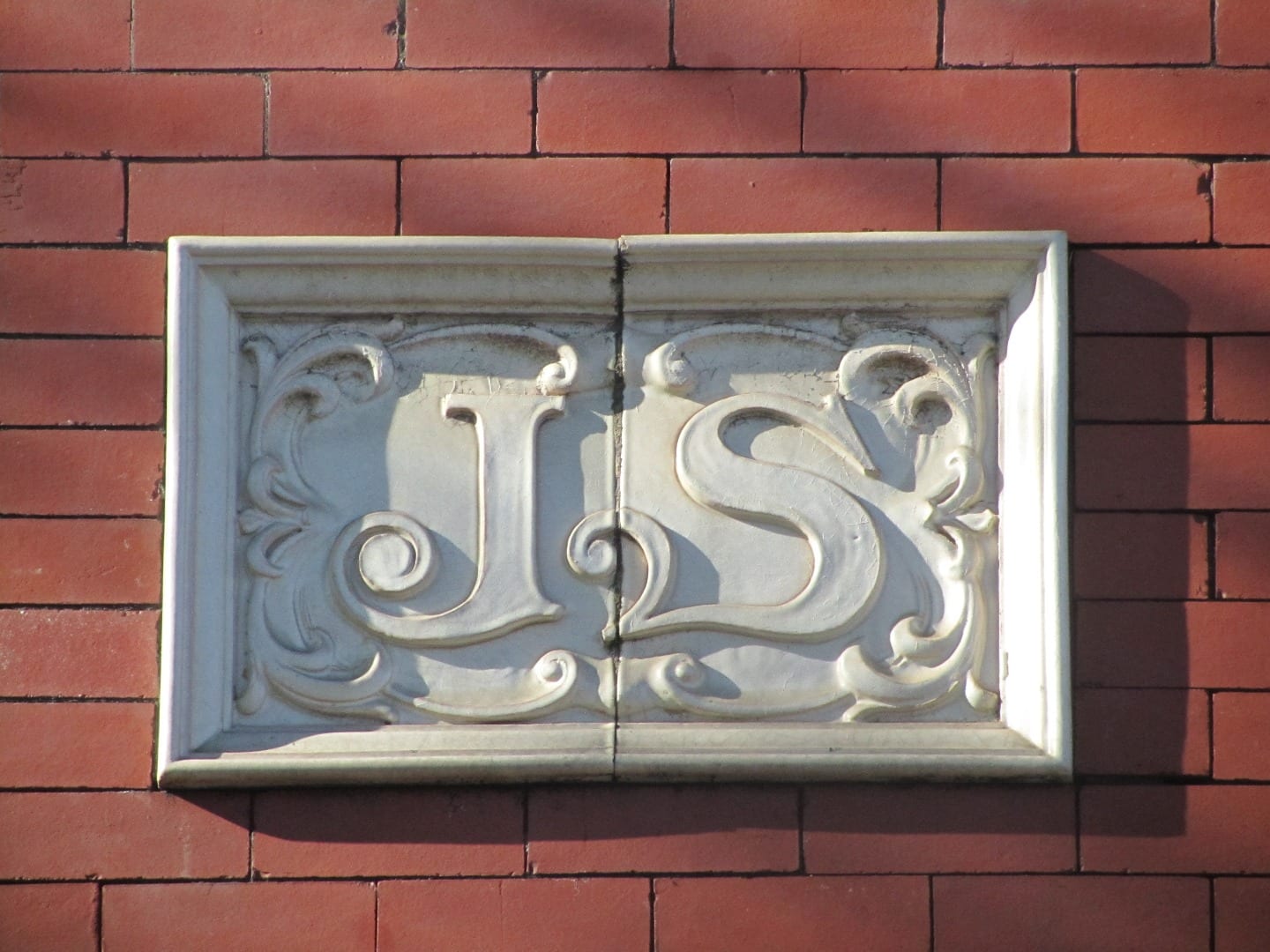 It graces one of the hotel properties opposite the surface car park. Who or what was JS and why is this plaque there?
Traces of Blackpool's Past – 1923
MCMXXIII – that's 1923 to you and me. The date carved in Roman numerals on the facade of this building on Clifton Street.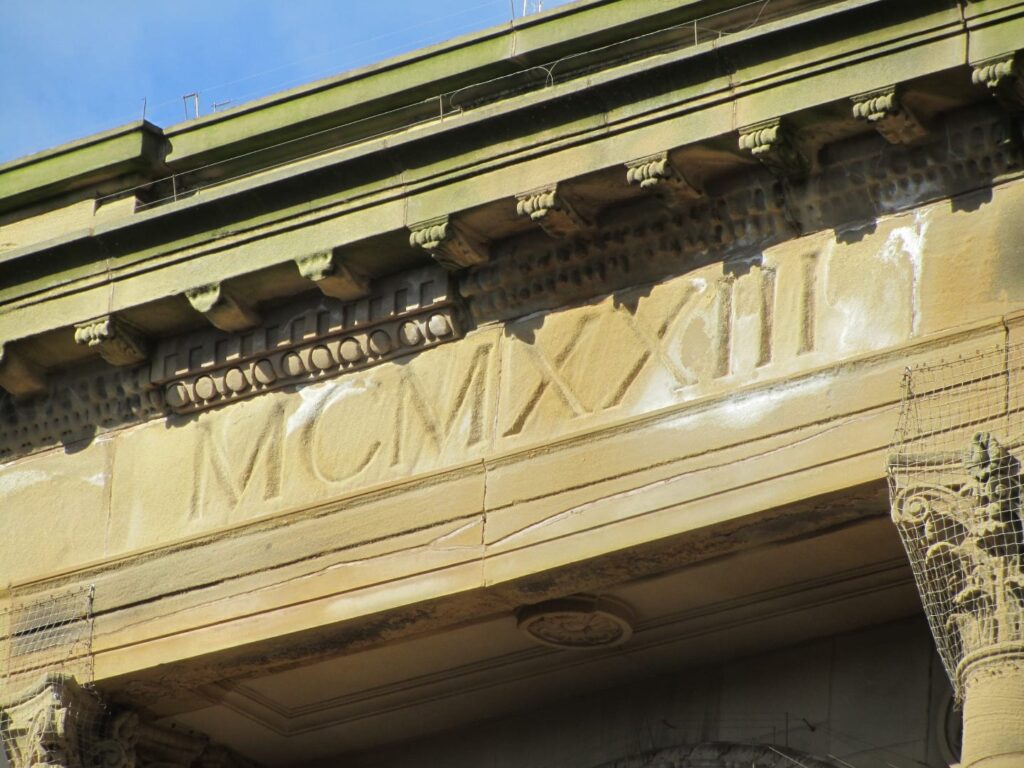 In 2017 it's Hogarth's Gin Palace. This beautiful sandstone building is near to the site of the former Yates Winelodge. But what was this building when originally built?
Old Post Office Buildings
Blackpool Central Post Office was the building at the left of Abingdon Street Market (with the line of red phone boxes outside). A number of plans have been put forward for the building, the latest of which was a quality hotel.
Do you know anything about this original architectural brickwork?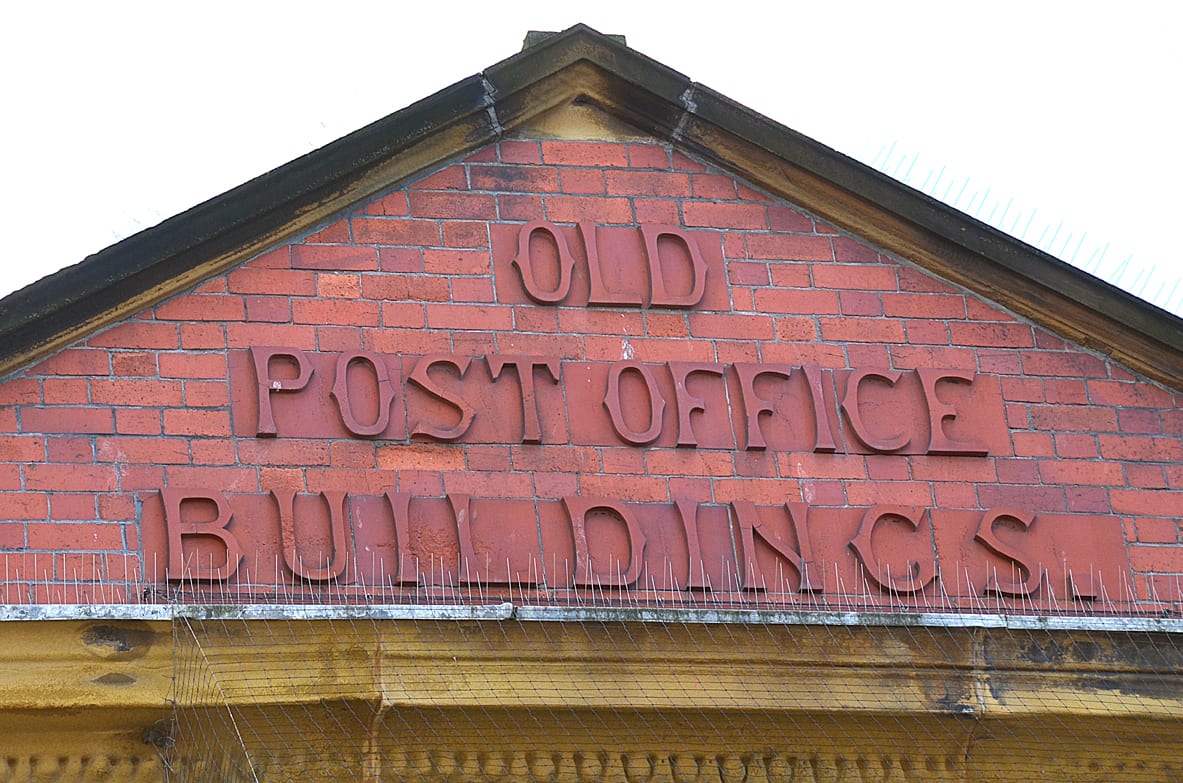 Catholic Schools
This sandstone building on Talbot Road has 'Catholic Schools 1898' carved in stone in the roof gable.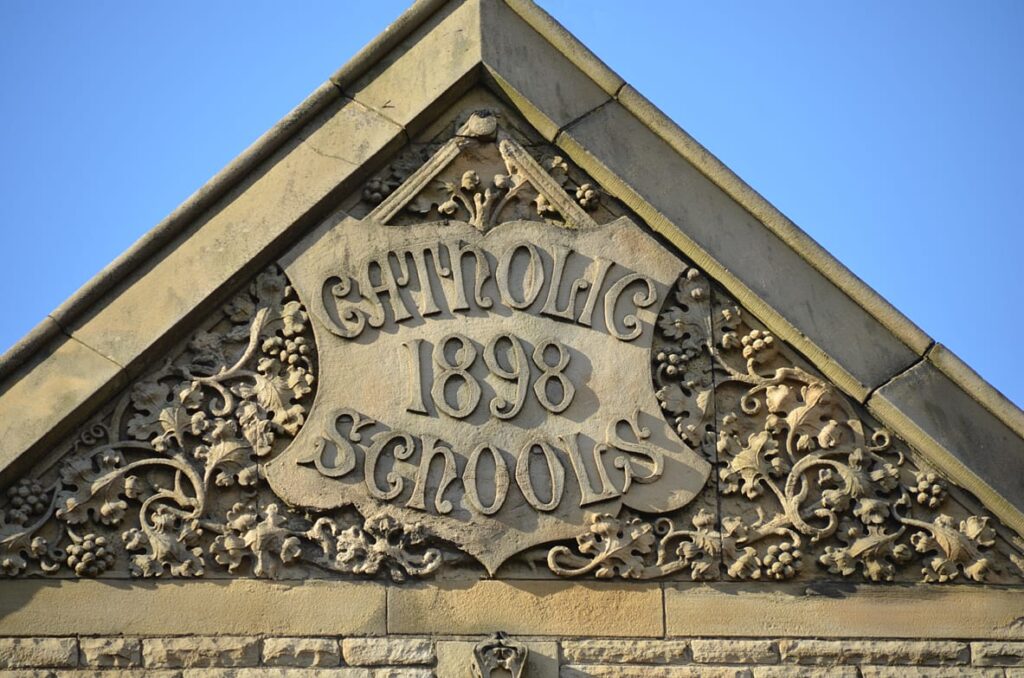 It's at the end nearest to the seafront. between Sacred Heart Roman Catholic Church and 'Home' the grey faced nightclub. It's just at the right of the phone boxes in the next photo.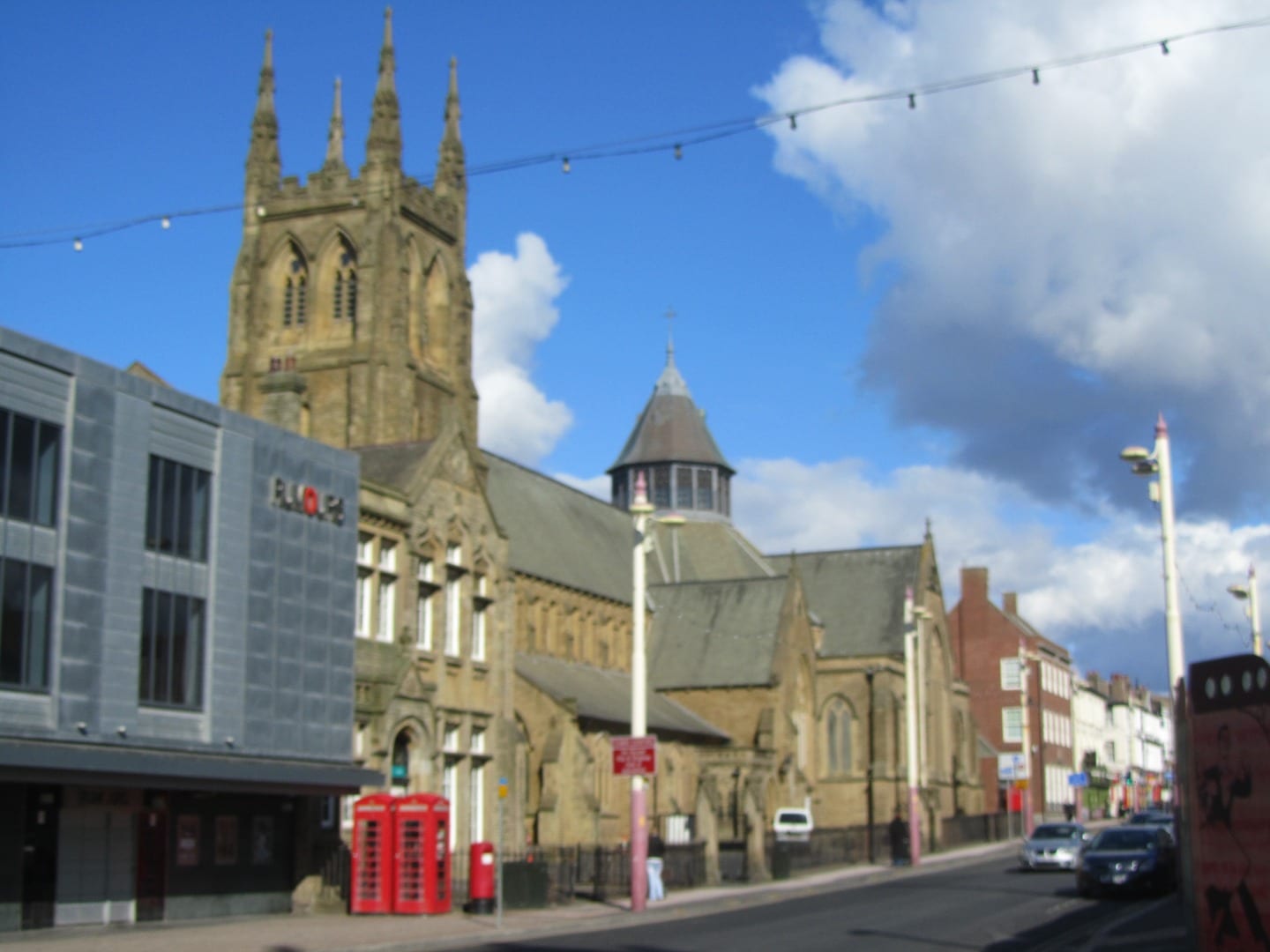 Do you know anything about this old building? Clearly it was a school when it was built in 1898, but do you know who built it?
Join In
Let us know if you've got any information about any of these traces of Blackpool's past. Please send in any features that you'd like to explore.
Just email jane@theRabbitPatch.co.uk