Louie Horrocks is an immaculate park on Lytham Road, just south of the Highfield Road community shopping area.
It's a well used green space at the south of Blackpool on the main route between Blackpool and St Annes, that's well used by locals and people passing through to the shops. There are three entrances, which are all wheel chair accessible, and the flat landscape makes it a park for everyone.
Work started to transform Louie Horrocks Park in 2006, with new gates and fences and the old disused tennis courts removed and landscaped. Not long after, also in 2006, it won the prestigious national "Green Flag" award which it's held ever since.
Close working between the Friends Group and Blackpool Council has created a valuable and well maintained open space for everyone to enjoy. You can read much more about the Friends of Louie Horrocks Park at this link – who not only look after the space but also organise events and raise funds to keep it in such a well looked after condition.
Through joint effort, the planting and shrubbery at the park has been improved over the years, along with facilities for all age groups. Picnic tables and benches, bins and dog bins have been provided, along with playground facilities for young children and teenagers.
In autumn 2014, the new roundabout arrived and it was enjoyed by a local family. All thanks to funds raised from the Squires Gate Councillors, the local Area Forum and the 'Friends of Louie Horrocks Park'.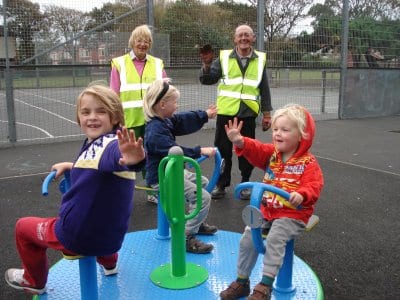 The park was given to the people of Blackpool by Horrocks the cotton manufacturer. His daughter had TB and although he tried every known remedy at the time, she sadly died of the disease, and the park is named in her memory.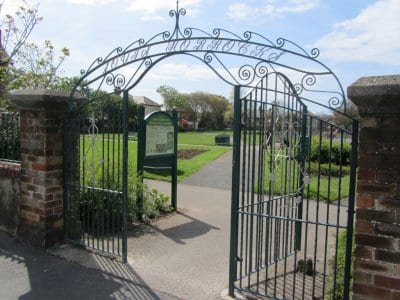 Entrance to Louie Horrocks Park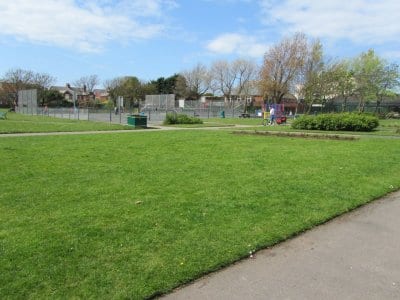 Beautifully kept park for everyone to enjoy