The Friends of Stanley Park and Salisbury Woodland are a group of enthusiastic volunteers who care about two of Blackpool's favourite green spaces.
Why don't you apply for membership and join them?
Join the Friends of Stanley Park
If you love Stanley Park, why don't you show your support and become a Friend? Your annual contribution will go towards events and projects at the park. It will also get you some exclusive perks and privileges too!
About the Friends of Stanley Park & Salisbury Woodlands
Friends of Stanley Park and Salisbury Woodlands is a Group which promotes the Park and Woodland and their historical, ecological and horticultural values.
A committee of volunteers run the group. They work in partnership with Blackpool Council to help to develop management projects on site and to invite members of the public to events.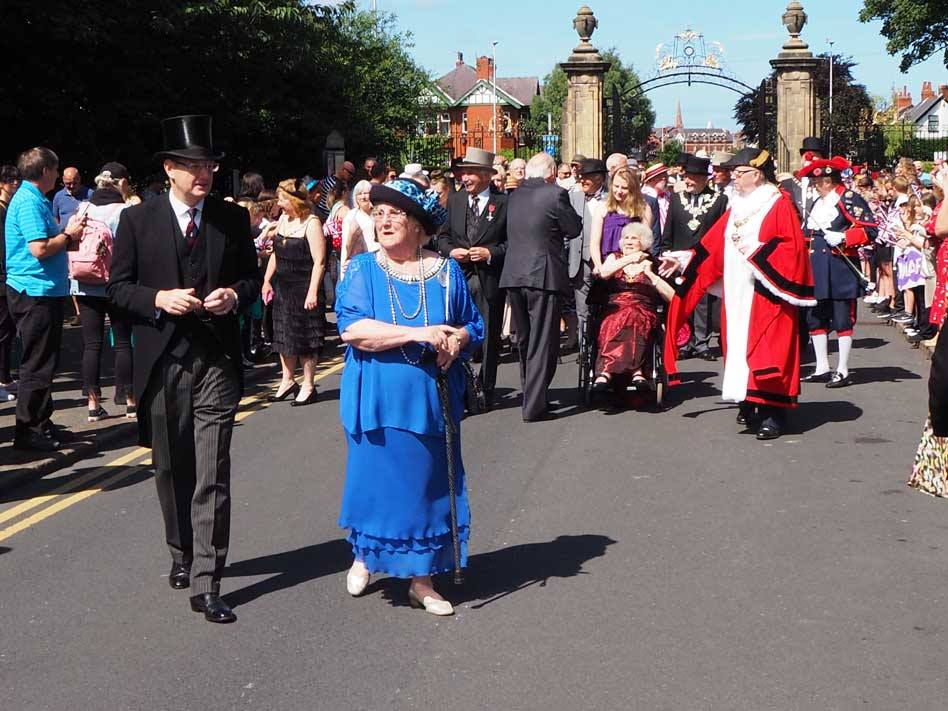 The Group also raises funds for the purchase of equipment and materials for different projects. I's the Friends who put on the amazing entertainment on the bandstand every Sunday during the summer. They also run the Visitors Centre which is open daily throughout the season. This is all done on a voluntary basis.
Each month the Friends of Stanley Park hold a monthly members meeting, with a guest speaker.
Monthly Meetings of Friends of Stanley Park & Salisbury Woodlands
The group meets in the Visitor Centre at the Park. On the third Saturday of each month, from 2pm to 4pm and everyone is welcome. Park business is discussed along with a variety of speakers.
Find the monthly meetings on the Visit Fylde Coast Events Calendar.
Event Programme for Stanley Park & Salisbury Woodlands
The Friends work hard to deliver a programme of FREE entertainment for you to enjoy at weekends and special days.
Here's a taste of what happens –
There's music in the bandstand with concerts to suit all tastes.
Vehicle shows in the Italian Gardens.
Exhibitions in the Visitor Centre.
Outdoor activities in the park.
Fundraising, cake bakes and friendship.
They're all free to enjoy and you can find the full list of events at Blackpool Stanley Park here.
…and There's More!
If you haven't been to Stanley Park for a long time then you really should go and take a look!
A lot of work has been done in recent years to renovate Blackpool's favourite open green space. Thousands of local people and visitors enjoy it every year. The park is immaculately well kept, and the excellent facilities are there for everyone to enjoy.
The Friends of Stanley Park has a number of sub groups. They get involved in gardening, wildlife conservation and events. Please check that the sessions aren't cancelled before visiting –
The Craft Club is every Tuesday in the Visitor Centre from 10-3pm
Stanley Park Dog Walkers Club meets every Wednesday in the Visitor Centre from 10am to 12pm
Gardening Group meet on Mondays and Thursdays, 10am to noon. Meet in the Rose Garden or Memorial Garden.
Book Club: Every fourth Thursday in the Visitor Centre at 2pm.
The aim is to unite both public and private enterprises to help promote and protect the sites. Community spirited and care about your environment? Willing to get involved and help? Enjoy project planning, event organisation or fund raising? Please join in!
Brilliant Friends
We all need good friends and Stanley Park is lucky to have quite a few!
The Friends of Stanley Park hold fundraising events throughout the year to pay for the free entertainment.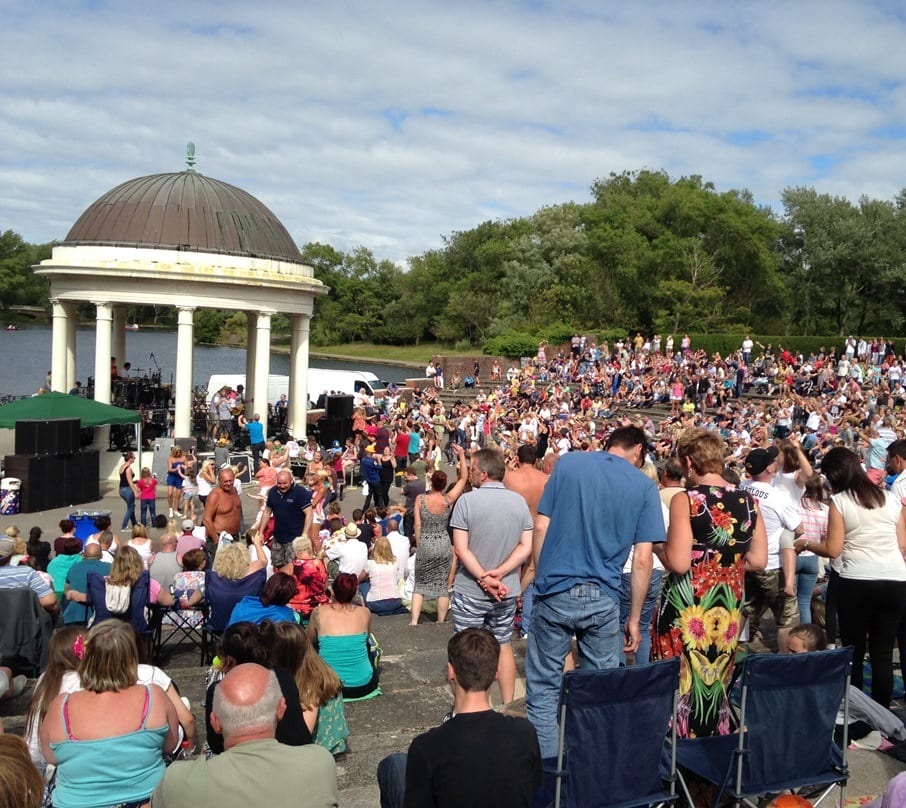 For as long as anyone can remember, Carole Thaw has arranged the shows and been there on the day to staff them. To do this she has a number of volunteer helpers, such as Joan, Curtis, Billy and Dean. Some do a few shows and others do more. There is always a need for more volunteers.
Public safety and the safety of the musicians has to be considered. Electricity and water aren't a good mix. As the bandstand is open on all sides, acts sometimes have to be cancelled on rainy days.
Organising and Fundraising
There is plenty to do on the day of the show. Some shows need special items. These may need to be hired or borrowed and everything has to be transported to the bandstand.
The Friends of Stanley Park have a well-stocked fundraising stall. Carole does a great job finding and selling things to make money towards the upkeep of the shows.
We hope to see you back at the bandstand soon, to hear a variety of different concerts.
What did the park mean to you during the pandemic?
During the covid pandemic lockdowns, our wonderful park has become a lifeline to so many people seeking somewhere to enjoy the open air. The Friends collated an online exhibition of pictures and words about 'Park Life in a Pandemic'.
It created a record of a dark and different time in the park's history. We know that the park has meant so much to so many of you during this strange time.
Get in Touch with the Friends of Stanley Park
While you're here…
Go to the homepage of the Live Blackpool website for the latest updates.
Love the Fylde Coast? Sign up for your email newsletter. Packed full of interesting things it arrives in your inbox all 52 weeks of the year.
Join us on Facebook at our Visit Fylde Coast Facebook Group and follow us on Twitter @visitFyldeCoast
Plus hundreds of videos to watch on our YouTube channel – from all over the Fylde Coast!
Booking a stay? Pick a safe, clean and legal place to stay, at the very best price. Book with the Visit Fylde Coast and StayBlackpool guide.