Join the Bubble Rush for Brian House Children's Hospice, at Lawsons Showground. By signing up to join the bubbly fun, you're helping to provide outstanding care and support to our area's most fragile children and their families.
Sunday 7 August 2022, from 12 noon
Bubble Rush is family-friendly 5k course with a difference… Raising money for Brian House Children's Hospice – the only children's hospice on the Fylde coast. The area's most fragile children have fun and play, as every child should, safe in the care of expert nurses.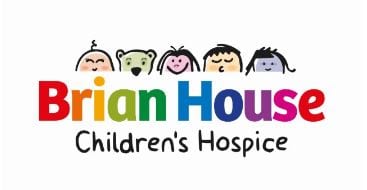 Join the Bubble Rush!
As you run, dance, walk or skip around the 5k course you'll head through FOUR coloured Bubble Stations.
On each Bubble Station there'll be a high powered foam cannon, blowing out heaps of frothy milkshake bubbles, to ensure you get completely covered in coloured frothy foam!
Your entry pack includes a free Bubble Rush t-shirt for you to wear. Collect your bespoke medal at the end of the course, covered in an array of colour!
Anybody can take part – you don't need to be a runner at all – it's fun for all the family!
The Blackpool Bubble Rush 5k course is a 2.5km loop (to be completed twice) around Lawson's Showground. That means double the amount of Bubbles!
Find out More
While you're here…
Have a look at the homepage of the Live Blackpool website for more of the latest updates.
Love the Fylde Coast? Sign up for your weekly email newsletter. Packed full of interesting things it arrives in your inbox all 52 weeks of the year.
Join us on Facebook at our Visit Fylde Coast Facebook Group and follow us on Twitter @visitFyldeCoast
Plus hundreds of videos to watch on our YouTube channel – from all over the Fylde Coast!
Booking a stay? Pick a safe, clean and legal place to stay, at the very best price. Book with the Visit Fylde Coast and StayBlackpool guide.