Join the Bubble Rush for Brian House Children's Hospice, at Lawsons Showground. By signing up to join the bubbly fun, you're helping to provide outstanding care and support to our area's most fragile children and their families.
Saturday 1 April 2023 from 12 noon
Bubble Rush is family-friendly 5k course with a difference… Raising money for Brian House Children's Hospice – the only children's hospice on the Fylde coast. The area's most fragile children have fun and play, as every child should, safe in the care of expert nurses.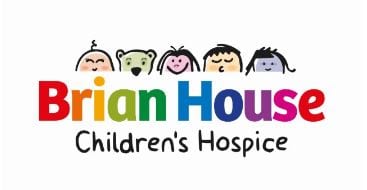 Join the Bubble Rush!
As you run, dance, walk or skip around the 5k course you'll head through FOUR coloured Bubble Stations.
On each Bubble Station there'll be a high powered foam cannon, blowing out heaps of frothy milkshake bubbles, to ensure you get completely covered in coloured frothy foam!
Your entry pack includes a free Bubble Rush t-shirt for you to wear. Collect your bespoke medal at the end of the course, covered in an array of colour!
Anybody can take part – you don't need to be a runner at all – it's fun for all the family.
The Blackpool Bubble Rush 5k course is a 2.5km loop (to be completed twice) around Lawson's Showground. That means double the amount of Bubbles!
Thanks to Kentown Wizard
Organisers at the hospice are thrilled that The Kentown Wizard Foundation has once again pledged their support as a headline sponsor.
Linzi Warburton is head of Fundraising. She said: "The Kentown Wizard Foundation has been such a good friend to us here at Brian House over the years.
"Through sponsoring some of our fundraising events, including Bubble Rush, Night Run and Santa Dash, they have helped us to raise a staggering £796,469. And if that wasn't enough, since that time they've also provided £530,000 towards our care costs. It's really helped us to make a lasting difference to the families who need us.
"We're delighted that they are once again sponsoring our first event for 2023. Helping us to raise more for our dedicated children's hospice, supporting children with life-limiting conditions here on the Fylde coast."
The partnership means that all money raised by people taking part in Bubble Rush will go directly towards providing outstanding hospice care to local children.
Find out More
While you're here…
Go to the homepage of the Live Blackpool website for the latest updates.
Love the Fylde Coast? Sign up for your email newsletter. Packed full of interesting things it arrives in your inbox all 52 weeks of the year.
Join us on Facebook at our Visit Fylde Coast Facebook Group and follow us on Twitter @visitFyldeCoast
Plus hundreds of videos to watch on our YouTube channel – from all over the Fylde Coast!
Booking a stay? Pick a safe, clean and legal place to stay, at the very best price. Book with the Visit Fylde Coast and StayBlackpool guide.