The Royal Pigeon Racing Association Show of the Year takes place at the Winter Gardens in Blackpool. It's known locally as the Pigeon Show.
The British Homing World Show of the Year is the largest of its kind in Europe. The two-day event is it's 47th time in the resort. There'll be over 100 trade stands, charity pigeon auctions, raffles for new lofts and the showing and judging of over 2,000 of the top homing pigeons in the country.
Weekend of Saturday/Sunday 18 and 19 January 2020
Trade stand exhibitors include various groups and organisations. There are talks, films and young fanciers areas. The main event is the showing and judging of thousands of the top pigeons in the UK. Plus, it's a great chance for pigeon fanciers to meet up.
Did you know? That 16,000 homing pigeons were dropped in an arc from Bordeaux to Copenhagen as part of 'Columba'. That was a secret British operation to bring back intelligence from those living under Nazi occupation.
Visit Fylde Coast went along to have a look –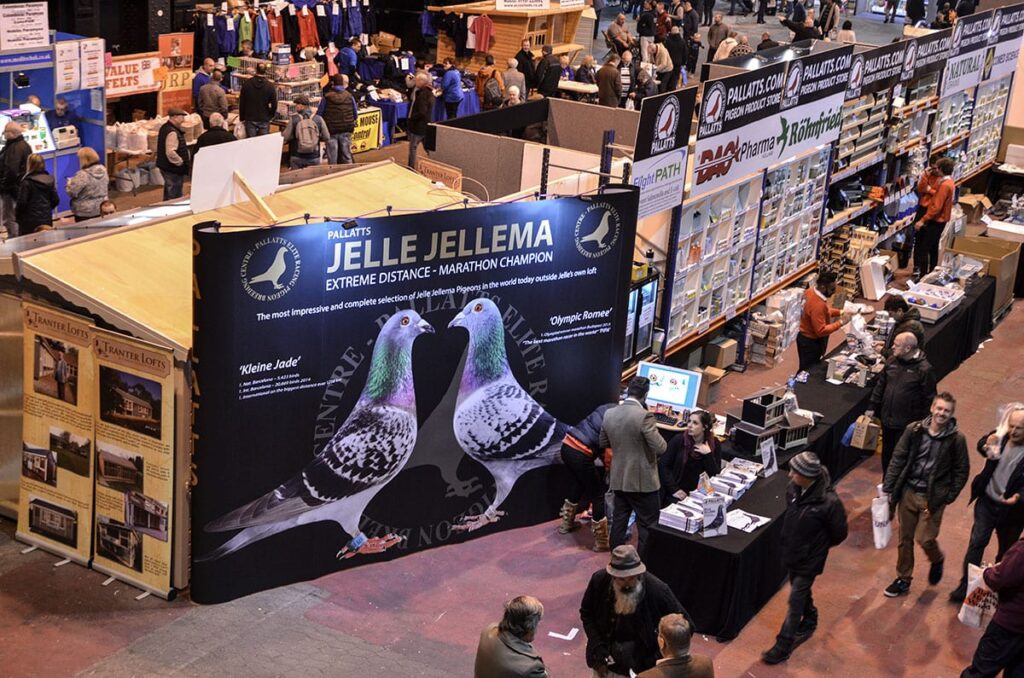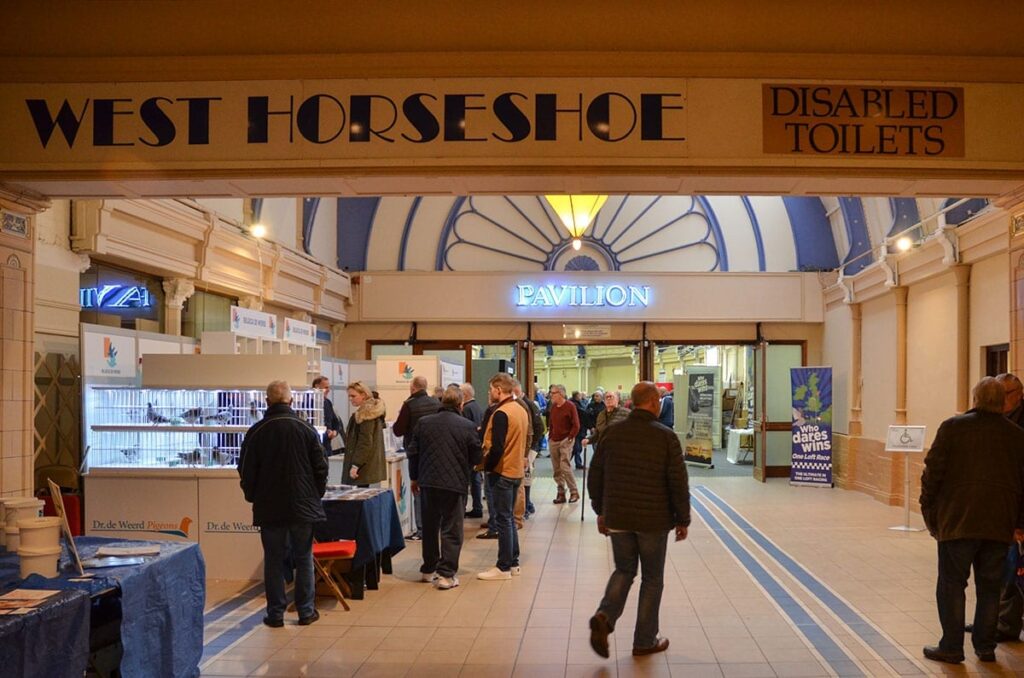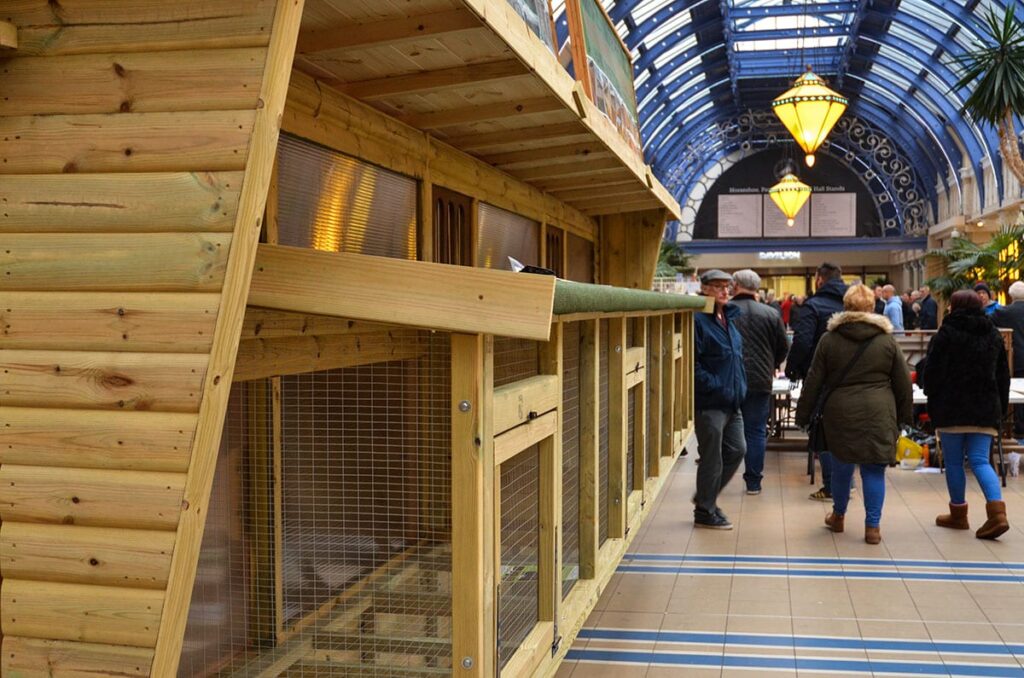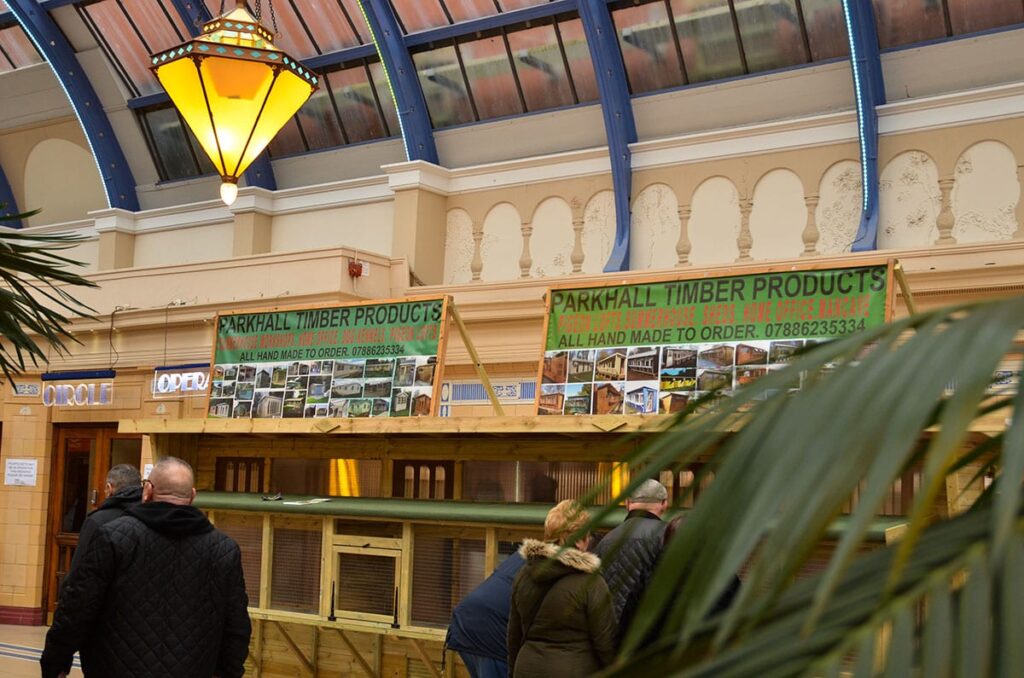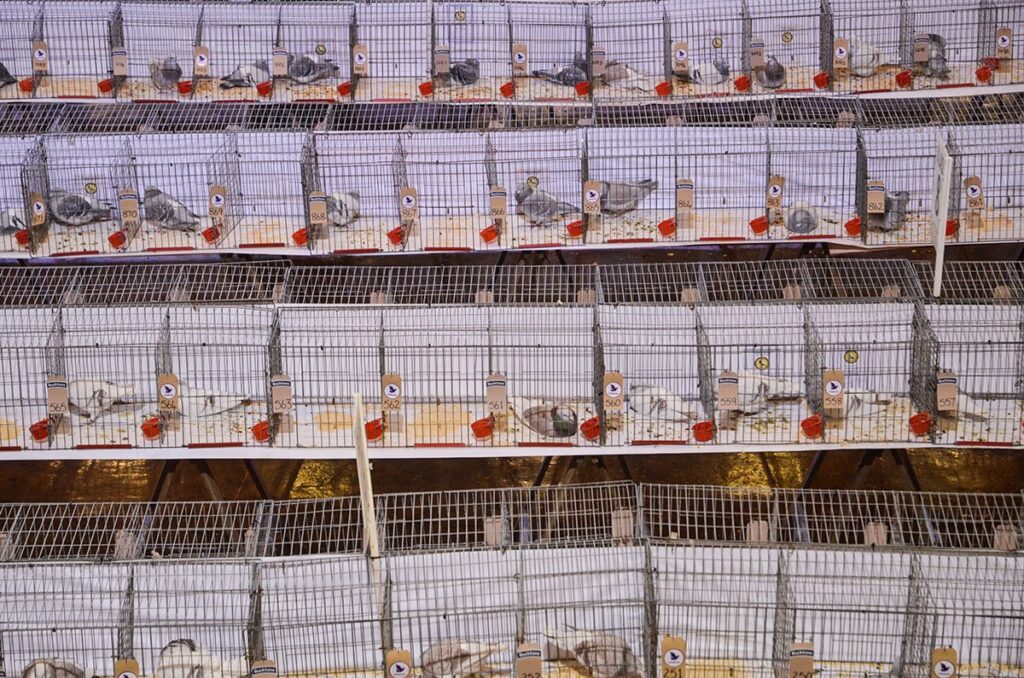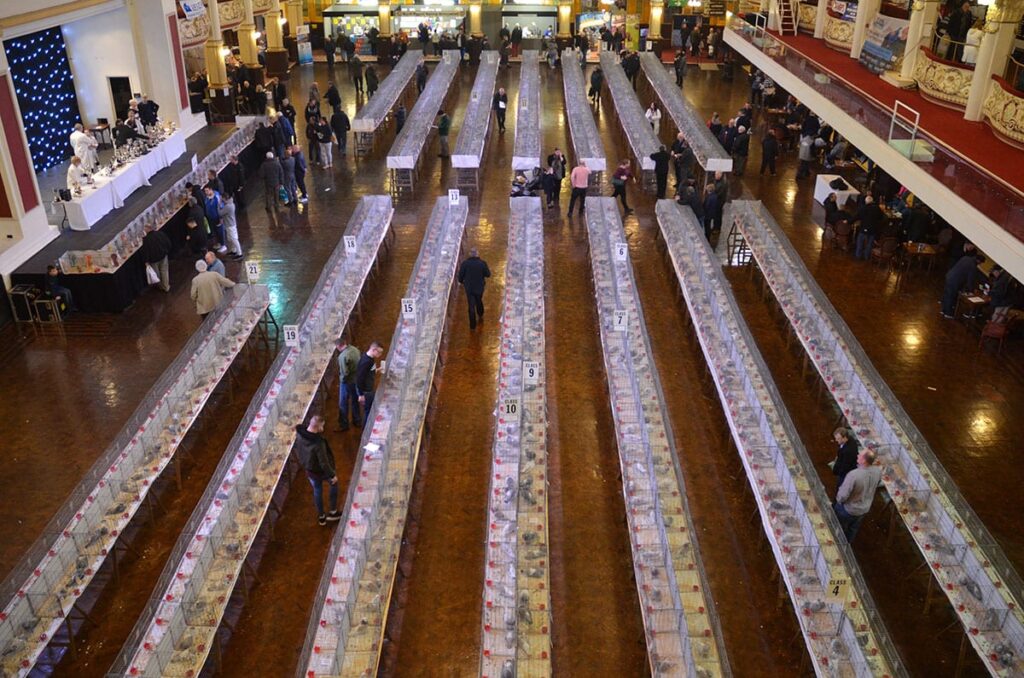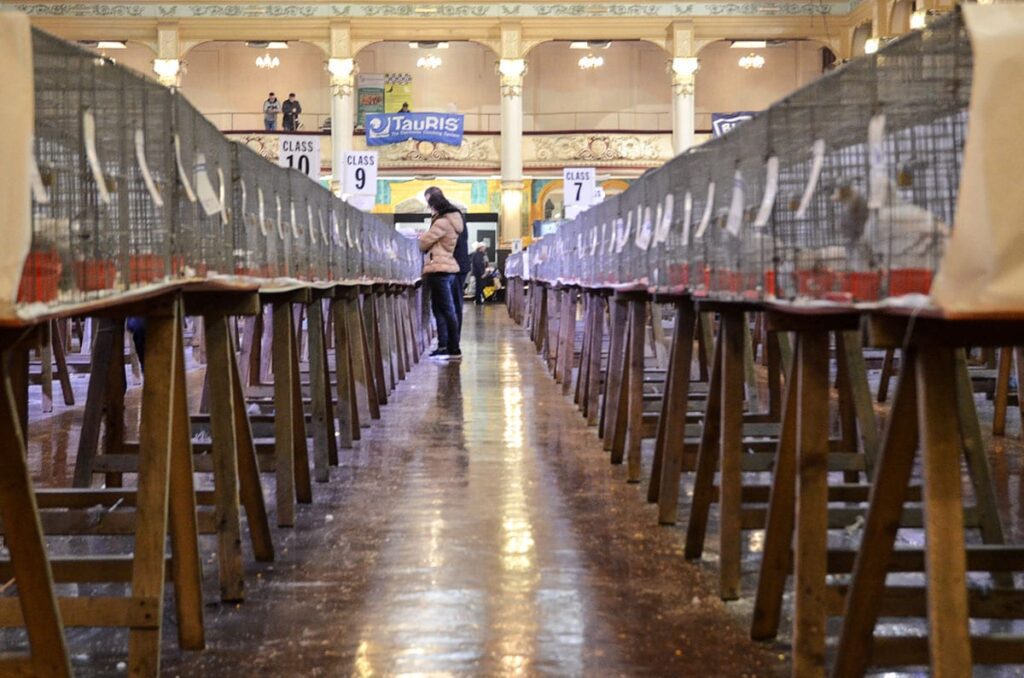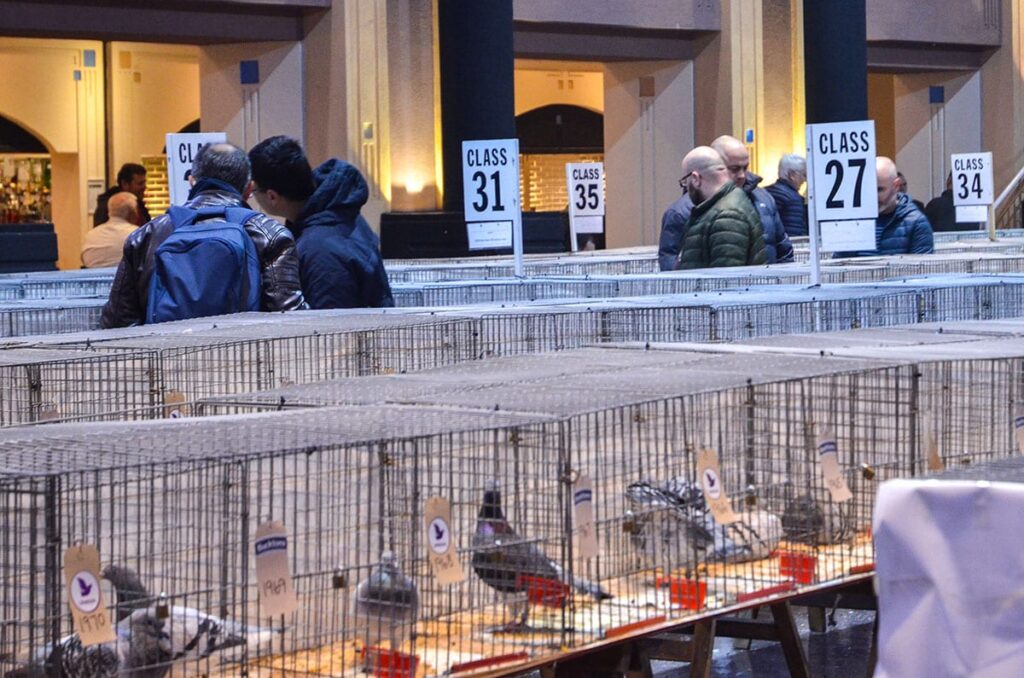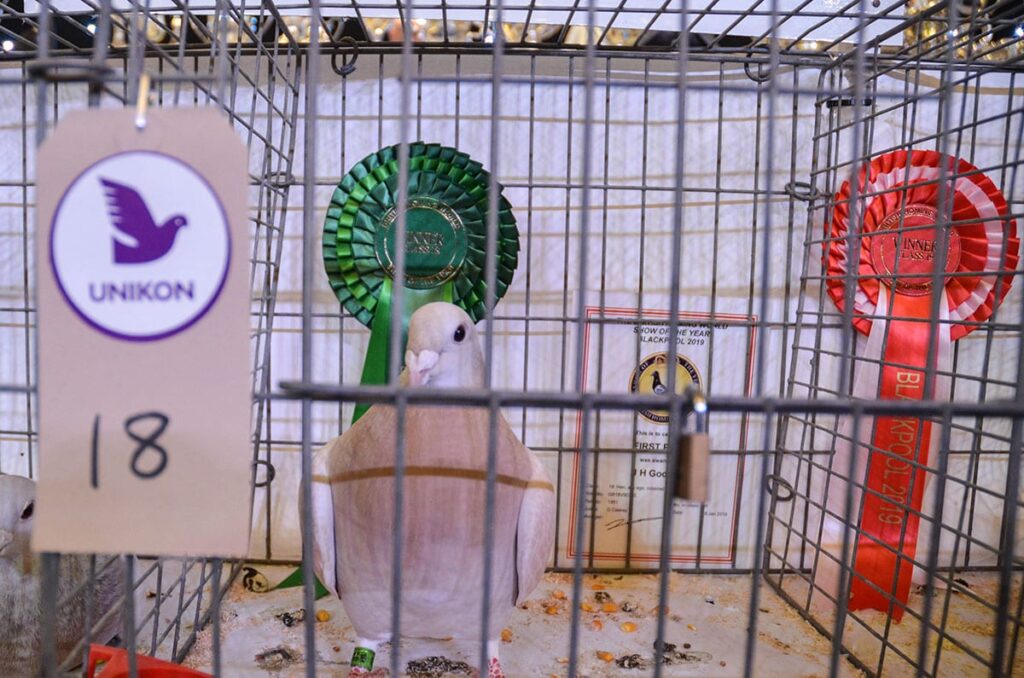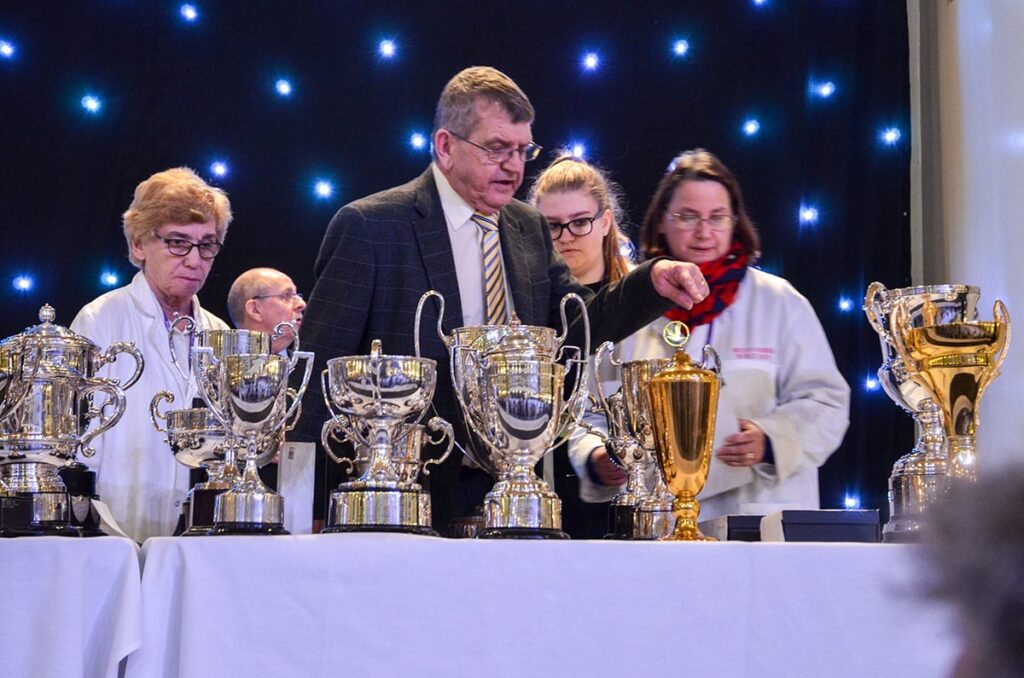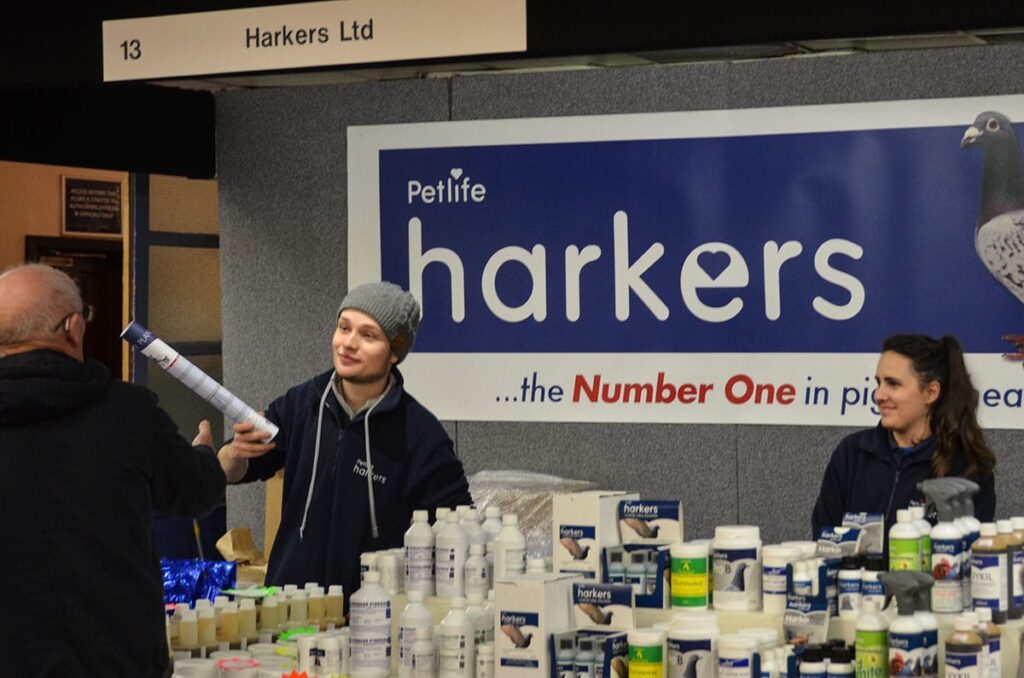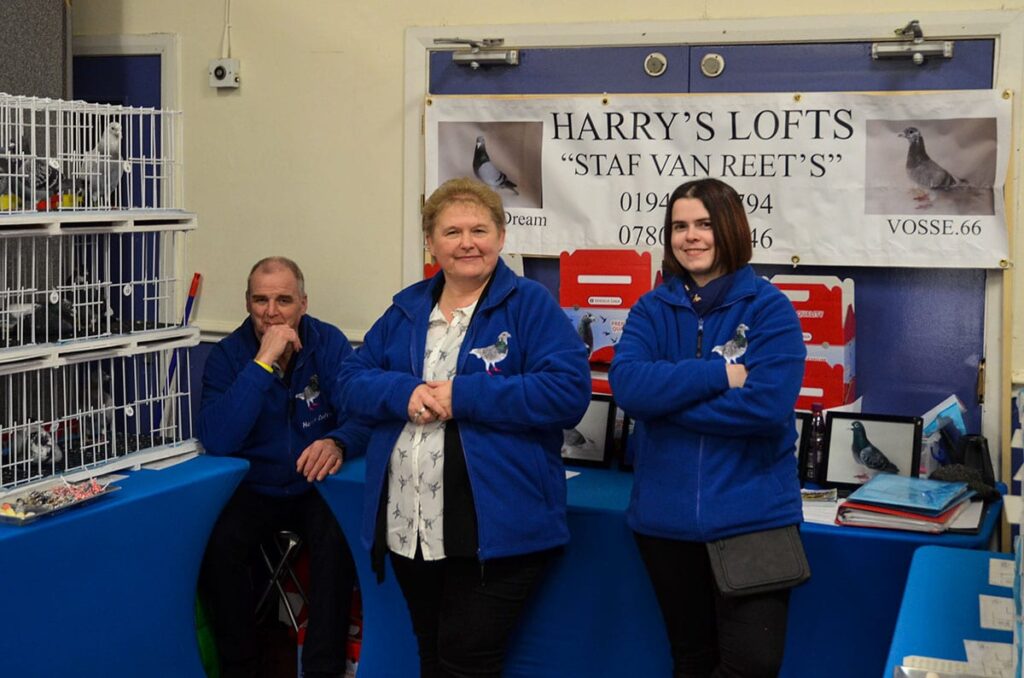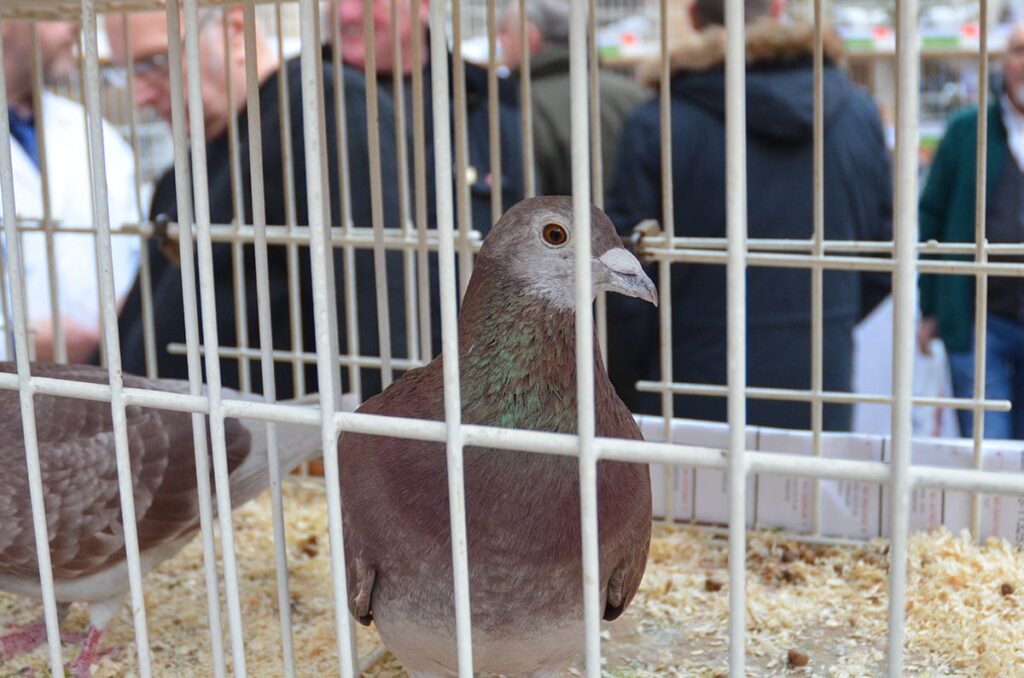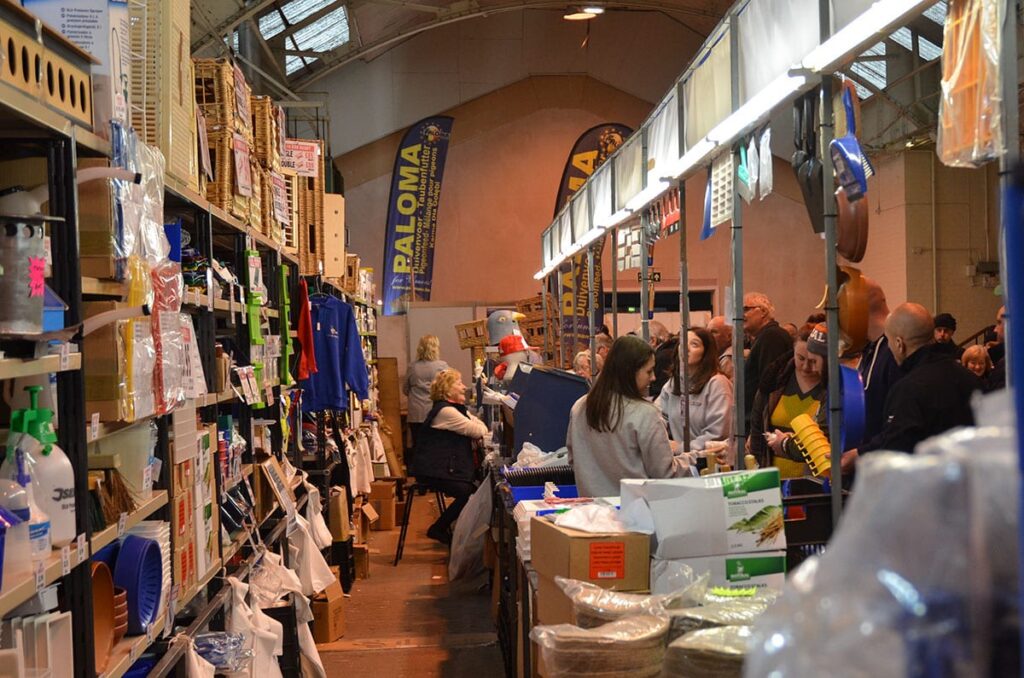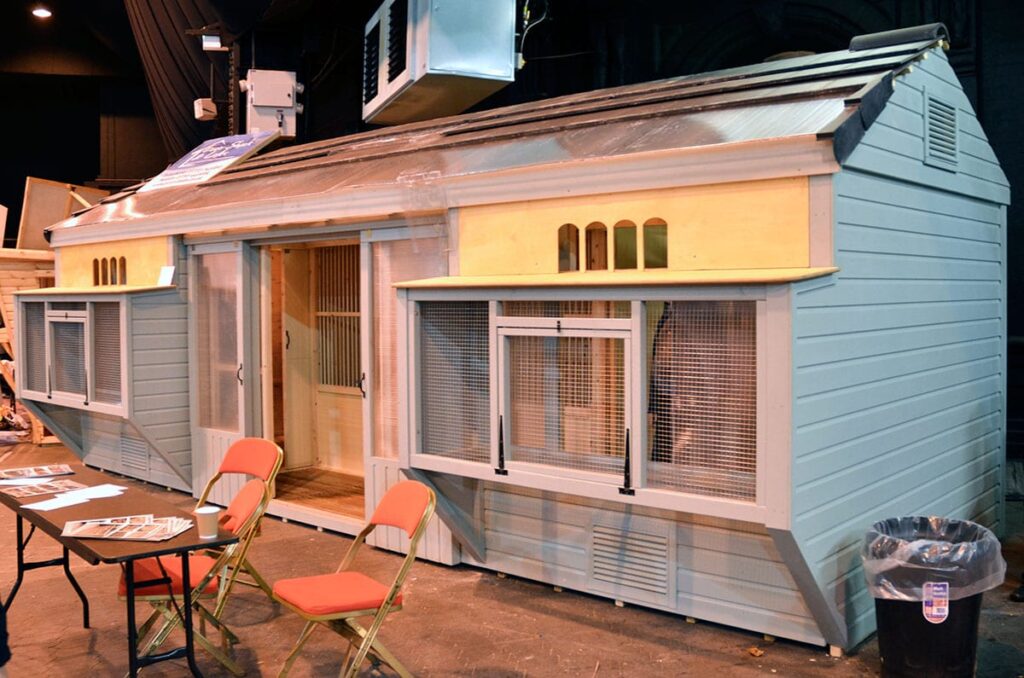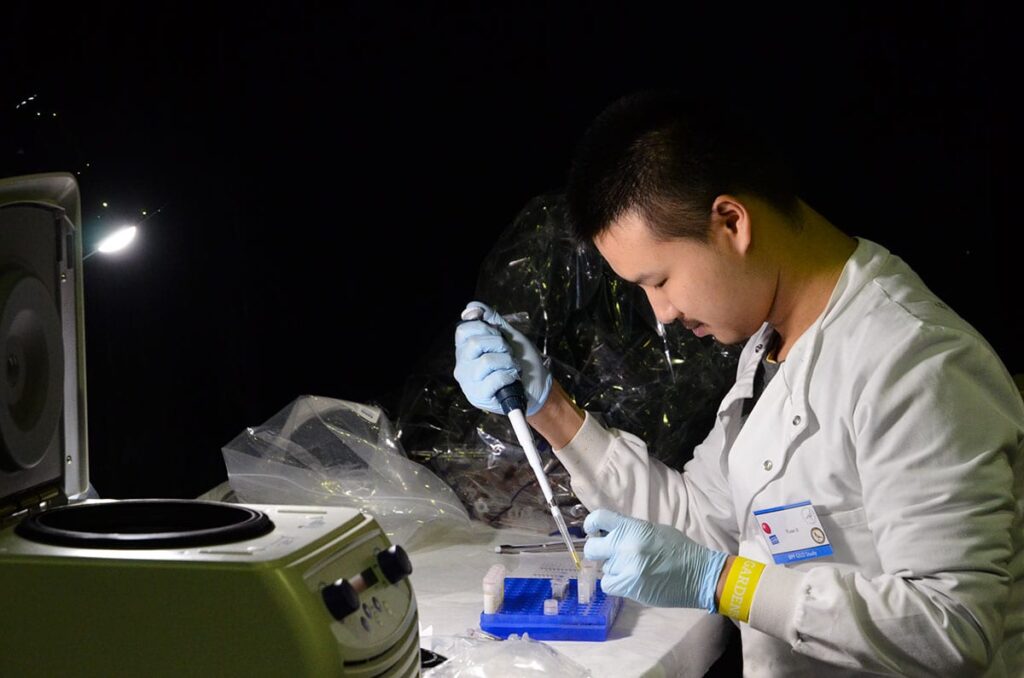 Research into Pigeon Lung
Along with all of the birds being displayed and judged, and all the fascinating trade stalls to browse, there was a piece of serious medical research taking place too.
Pigeon Lung is a common condition among people who are regularly exposed to dust and dander from birds. A team were at the show for the first time this year, trying to establish whether there's a genetic tendency for some people to develop the condition but not others.
You can read all about this research project here
Photos from the 2018 Pigeon Show
In 2018, official Visit Fylde Coast Contributors Dawn Mander and Kate Yates went along on a photographic assignment. Take a look at their great photos in this gallery –
There are 120+ trade stands for everything pigeon. Each year the show brings around 15,000 visitors to Blackpool over the course of the weekend. Including visitors from all over the UK, there's always a large number of international guests.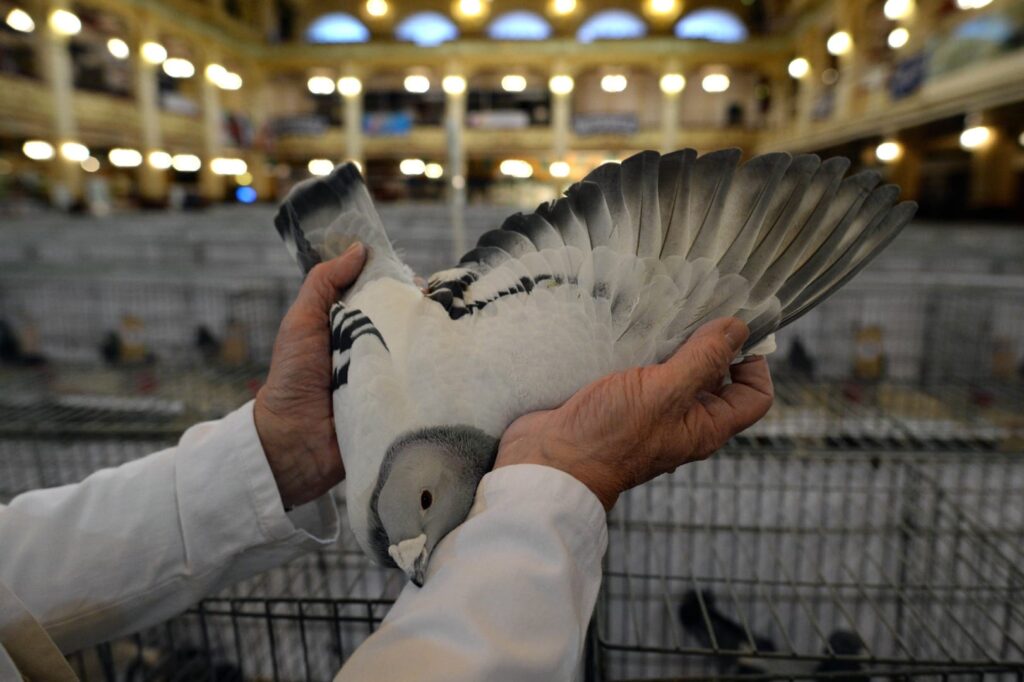 More about Blackpool Pigeon Show
Organised by the Royal Pigeon Racing Association (RPRA) it's the "Crufts of the pigeon world". The event is the largest in the world and sees fanciers of all ages from all regions in the UK making the annual trip to Blackpool.
Thousands of pigeons change hands at sales and auctions, where £10 to £10,000 can be paid for a pedigree racing pigeon or its offspring. The pigeons on display are all trying to win best in show, with the winner going on to the Supreme Champion class.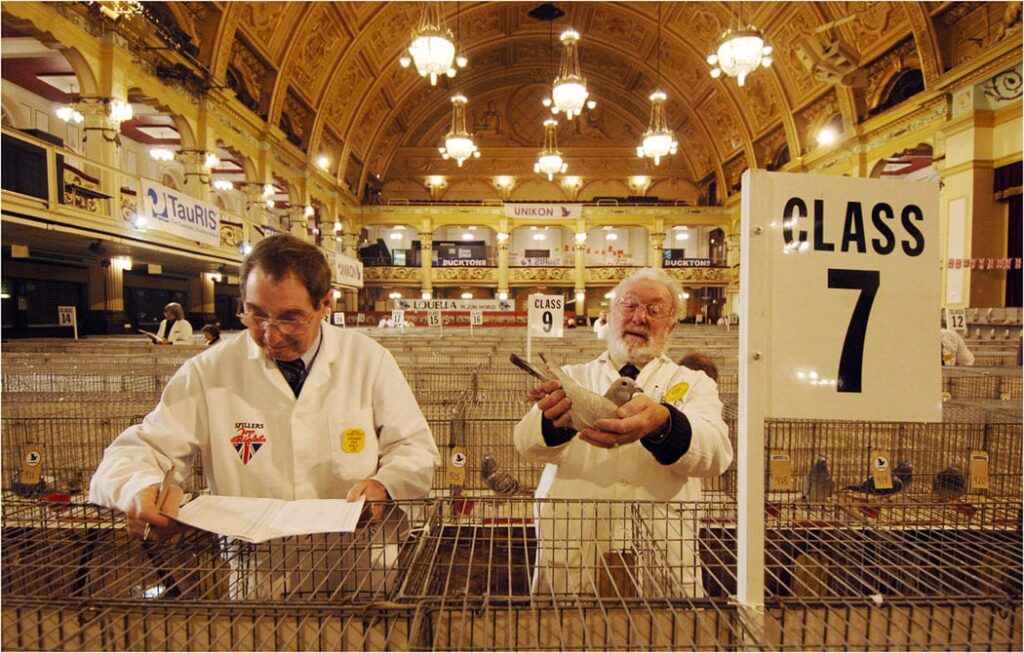 Ian Evans is the General Manager of the RPRA and says "This is a huge event in our calendar and it's always popular amongst attendees. Pigeon racing is not simply just a hobby for the fancying community. For many, the pass time helps people to stay active and social. Pigeon fanciers come from all different backgrounds so this is a great chance for our members to enjoy a weekend away together. It's a delight to host such an amazing show and gather our members and their birds all in one place, providing them the opportunity of companionship and friendship."
In recent years the show organisers have worked hard to change the image of this traditional sport. Fanciers range in age from six years to over 90 years of age, bringing their prize pigeons to the show. It really is an event that appeals to both young and old alike.
As always, there'll be an eclectic mix of trade stands, with fanciers being able to buy anything from a £25,000 mahogany loft to a bag of pigeon corn.
Pigeon Show is Great for Blackpool!
This event is also a big one for the Blackpool economy. It provides a boost for local businesses at what could be a quiet time of year. Every year visitors to the show have helped to raise money for various charities, with nearly £3 million raised so far.
Tickets for the show can be purchased on the day at the Winter Gardens box office.
Further information is available on the RPRA website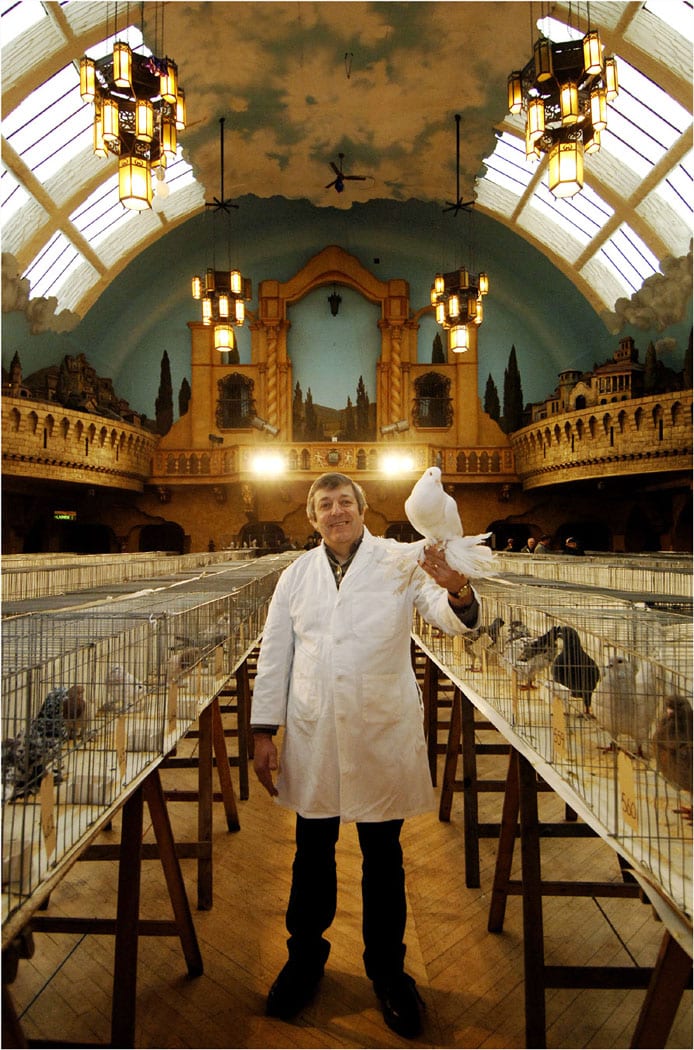 Did you know?
The Royal Pigeon Racing Association (RPRA) is a governing body for pigeon racing in the United Kingdom, founded in 1896 .
Queen Elizabeth II is the president of the RPRA and is also an enthusiastic pigeon fancier herself.
There are approximately 42,000 pigeon fanciers in the UK.
Current membership stands at 22,000 spread across 1520 affiliated clubs.
More than 30 people work at the RPRA.
This show in Blackpool generates £5.6 million for the local economy.
It's contributed nearly £3 million for various charities.
The commercial impact of pigeon racing is significant to the UK and EIRE economies, contribute over £105 million per annum.
Approximately £100,000 is raised for charitable causes each year by the RPRA.
While you're here…
Have a look at the Live Blackpool website homepage for more of the latest updates.
Love the Fylde Coast? Sign up for our weekly email newsletter. Packed full of interesting things it arrives in your inbox all 52 weeks of the year.
Join us on Facebook at our Visit Fylde Coast Facebook Group
Don't forget to follow us on Twitter @visitFyldeCoast