The new Blackpool Central Multi-Storey Car Park is the 'enabling phase' of the major £300m redevelopment of the former Central Railway Station site. For many years it's been a big surface car park. But its redevelopment has begun into the Blackpool Central Indoor Entertainment Park.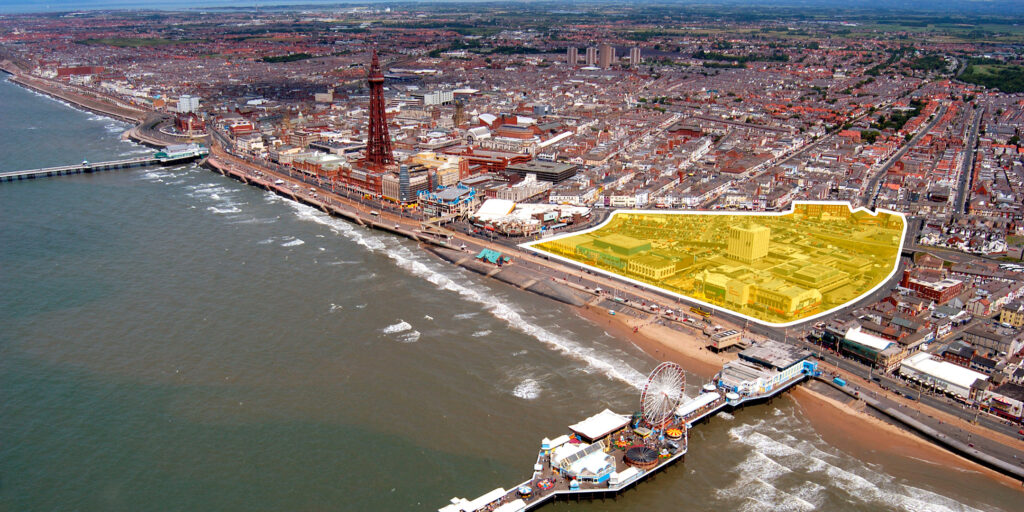 About Blackpool Central
It will include a new major public square for live events, such as music concerts, light shows, sporting events and markets. Along with that new hotels, restaurants, a food market and this multi-storey car park.
The £300m leisure development is expected to create over 1,000 jobs for local people. It will attract 600,000 additional visitors each year and bring millions of pounds of additional spend into the town.
The 17-acre development site includes one of Blackpool's biggest surface car parks. Along with the magistrates' court building and the former police station. It was once earmarked as the site of a Vegas-style super-casino. Here's what it looked like back before anything happened –
Enjoyed this video? Why don't you subscribe to our Visit Fylde Coast YouTube channel – make sure you don't miss out!
The Blackpool Central project name relates back to the days when the site housed the resort's main railway station. At its peak, Blackpool Central Station was the busiest in the world.
Read More: About the history of the site as a railway station here.
Progress at Blackpool Central Multi-Storey Car Park
Proposals to create the new, year round, world class Blackpool Central leisure destination got the green light in October 2021. On 2 March 2022, Blackpool Council announced that work was about to get underway on Blackpool's biggest single investment for more than a century.
The first phase of development is the creation of this new multi-storey car park to ensure there's sufficient parking for residents and visitors. It will also free up the existing Central Car Park to enable the leisure phase of the development. The detailed application for the initial phases includes the new 1306 multi storey car park and creation of the Heritage Quarter.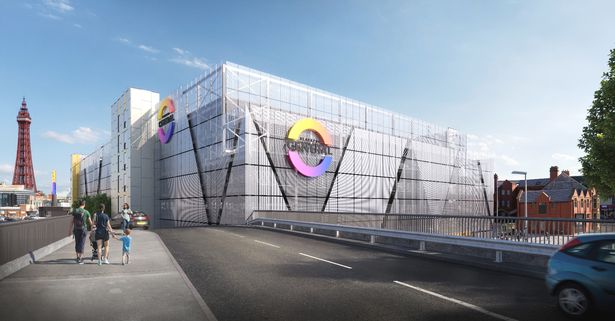 The Universities Superannuation Scheme (USS) is one of the UK's largest pension funds. They've signed a contract with Nikal, the developer, to finance construction of the new multi-storey car park. Once complete, Nikal will lease the multi-storey to Blackpool Council and they will operate it too.
Site preparation began at the 1,306 space, seven storey car park in early Spring 2022 and work is well underway. The car park is expected to open in Spring 2024.
Road Closures for Construction
In order to progress development there will be some road closures. From Monday 16 May 2022 the main access route to Central Car Park via Seasiders Way has been closed to traffic. This is to allow construction of the new multi-storey car park.
Where: Entrance to Central Car Park at Seasiders Way where it crosses Chapel Street via the bridge
Diversions: are signposted to show motorists where to go instead
Multi Storey Car Park in Photos
Have a look through this gallery of photos taken during the construction phase with newest ones at the beginning. Fascinating to see how these projects develop.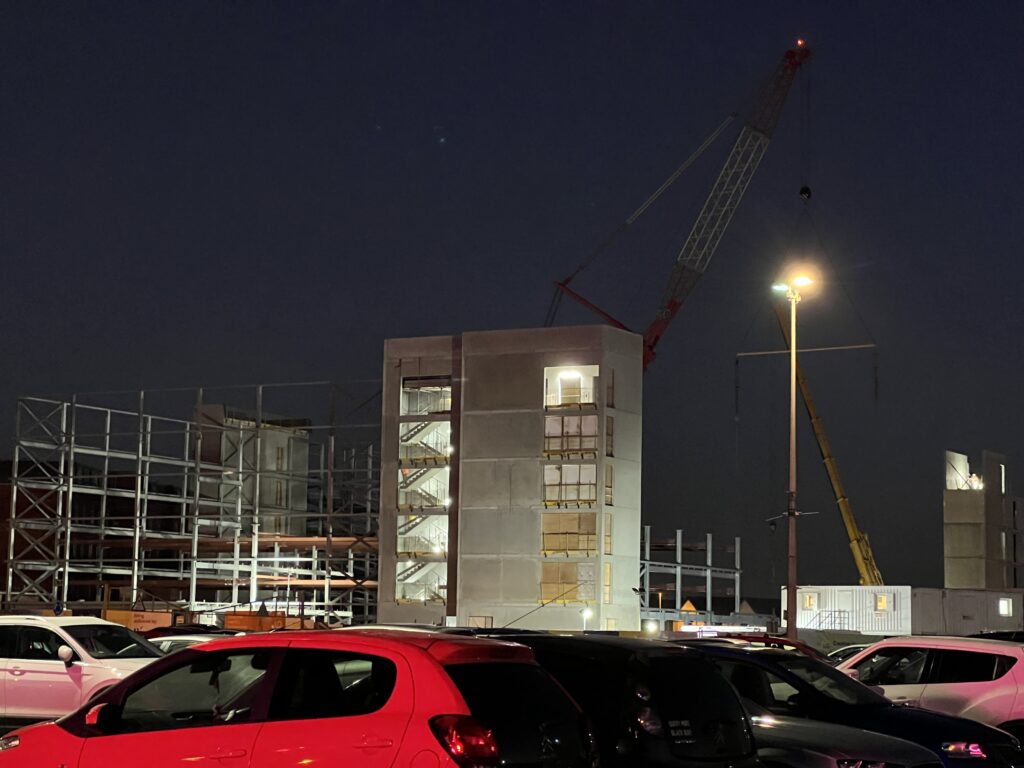 Blackpool Central Video Playlist
Here's a playlist of videos we've made, charting the progress on site.
And a Thriving new Heritage Quarter
This includes an Artisan Food Hall with outdoor space, including al fresco dining, a new pub and hotel, and high quality Aparthotel. Other aspects of the development are included in the accompanying outline application (see below).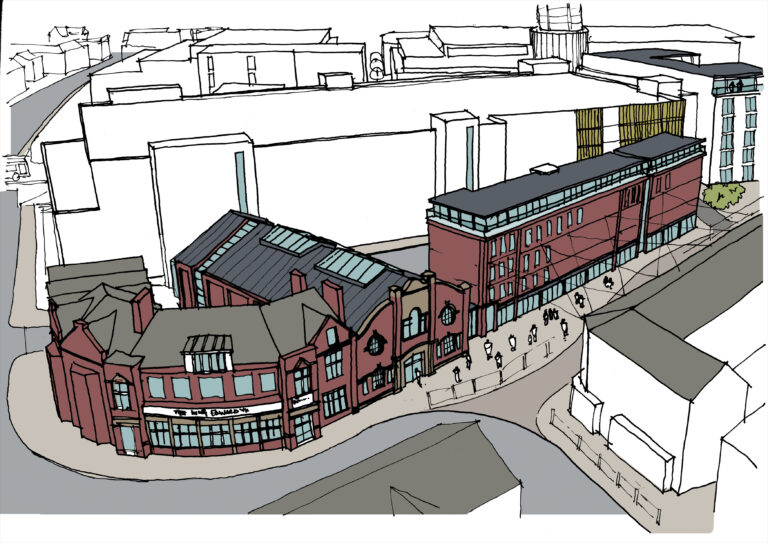 Proposals to create a thriving new Heritage Quarter will restore the site's existing heritage buildings. The Grade II Listed former King Edward VII Picture House will be transformed into a new 'Artisan Food Hall', which spills out onto new outdoor space for 'al fresco' dining. The locally listed King Edward VII pub will be refurbished into a new pub and hotel, creating a modern, family friendly environment offering quality food and beverages. And the King Edward VII apartment building will be renovated into a high-quality 'Aparthotel' keeping its original character.
Looking for somewhere to stay?
Book your stay with the Visit Fylde Coast and StayBlackpool accommodation guide. Know that you'll have a great place to stay with a choice of Trusted accommodation.
All the properties listed on the Visit Fylde Coast websites by StayBlackpool are annually inspected. This means that you can book with confidence, safe in the knowledge of a great stay, somewhere that's safe, clean and legal, at the very best price.
Bookings from these sites are also ultra-low or zero commission. This means that more of the money from your booking helps to support the local economy.
Search for Accommodation
Accommodation you can trust from StayBlackpool
GREAT for Blackpool
Blackpool Central is a project of national importance and underpins the overarching regeneration strategy for the town. The scheme will complement and enhance the town's current tourism offer, with a new year-round, world-class leisure destination.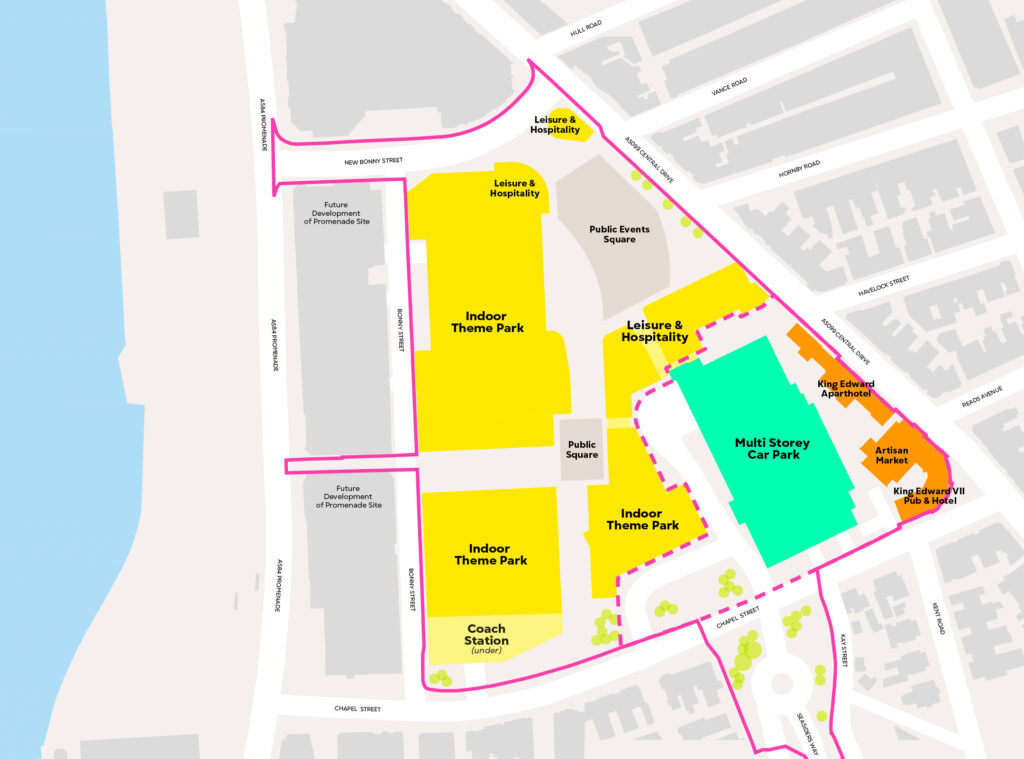 Previous plans for the Central Car Park site included the super-casino and then an indoor snow attraction. While the plot has been awaiting a viable major development, it's been very useful as a surface car park.
While you're here…
Go to the homepage of the Live Blackpool website for the latest updates.
Love the Fylde Coast? Sign up for your email newsletter. Packed full of interesting things it arrives in your inbox all 52 weeks of the year.
Join us on Facebook at our Visit Fylde Coast Facebook Group and follow us on Twitter @visitFyldeCoast
Plus hundreds of videos to watch on our YouTube channel – from all over the Fylde Coast!
Booking a stay? Pick a safe, clean and legal place to stay, at the very best price. Book with the Visit Fylde Coast and StayBlackpool guide.