As tourists begin to flock to Blackpool for their summer holidays, hundreds of regular visitors are set to flock to a newly revamped hotel built just for them.
These particular tourists, who are set to fly in from West Africa this month, are not your regular seaside visitors however but a group of sand martin birds.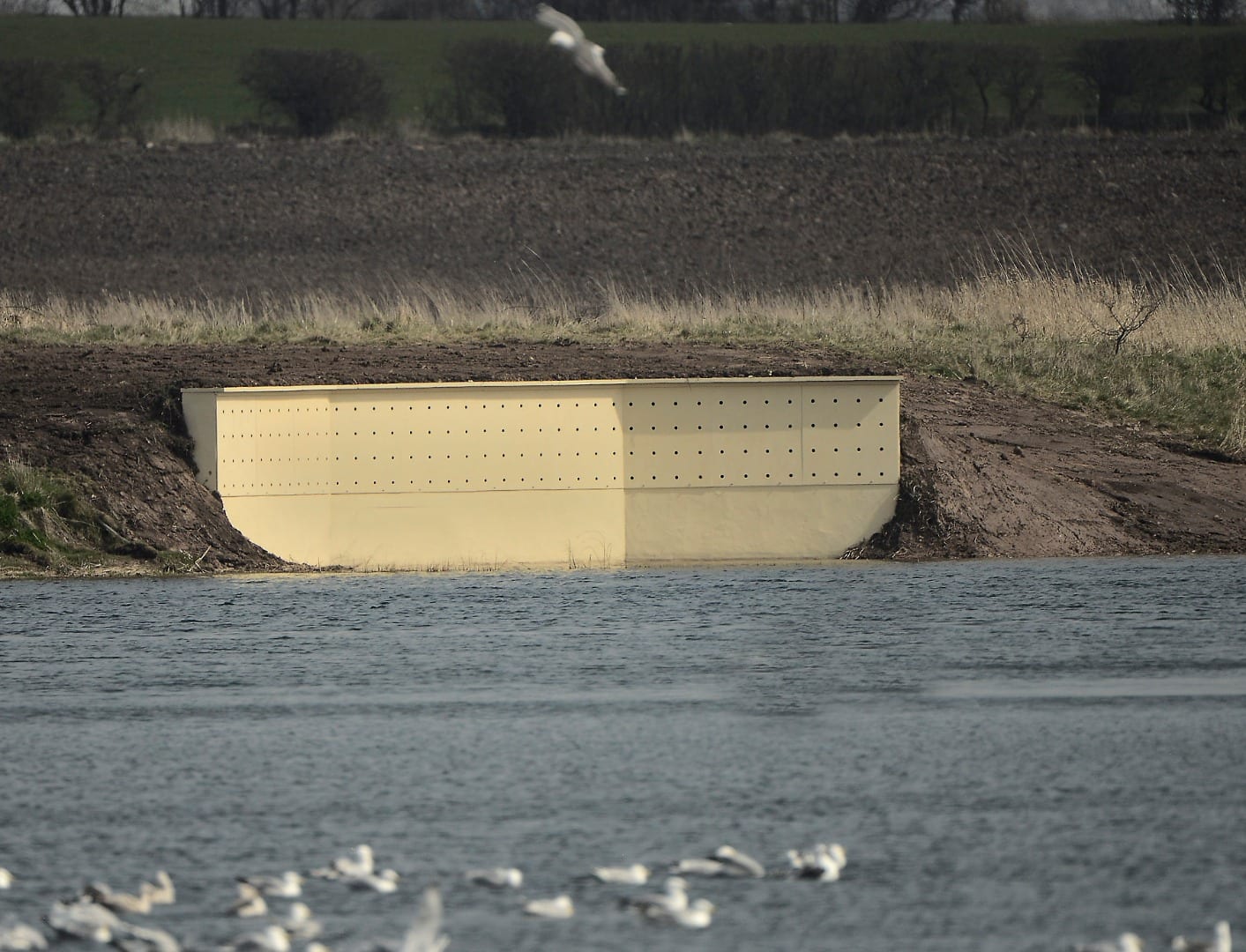 By early April, 50 sand martins had been spotted at the reserve with officers and nature watchers hoping for more to arrive and start nesting throughout the season.
The birds return to Marton Mere Nature Reserve every spring to feed but a brand new nesting bank has been created over the winter to encourage them to breed there as well.
The bank, which has been created as part of the £737,000 project to upgrade the nature reserve, has over 100 holes stuffed with sand to create the ideal love nest for the birds.
Artificial nesting banks such as this new one are proving successful across the UK in increasing the birds' population, as their natural banks are prone to erosion and collapsing.
Work to build the banks was made possible thanks to The Veolia Environmental Trust, which awarded a grant of £38,800 through the Landfill Communities Fund, along with Blackpool Council, and also included a brand new bird hide which gives nature lovers a panoramic view across the mere.
The hide is perfectly positioned to watch the sand martins feeding above the water's surface and the wealth of wildlife which makes its home at Marton Mere.
The reserve is open all year round to the public, with dogs also welcome when on a lead.
The new visitor centre, which is located near the Marton Mere caravan site is open Monday to Friday between 12pm and 3pm.
---
Residents are being asked to join a brand new group to help Marton Mere Nature Reserve.
(Published June 2015)
The reserve is currently undergoing a £368,000 makeover, thanks to Heritage Lottery Fund and The Veolia Environmental Trust, to improve the site with habitat works, updated paths and signage, bird hides and a new visitor centre.
The new Friends of Marton Mere group will be supporting these improvement works, promoting the site and fundraising to help make a great nature reserve even better.
Everyone is welcome to find out how to get involved and be part of the new Friends Group. Call into the new Visitor Centre located on Marton Mere Holiday Park.
Or for more information on how you can be part of the new Friends Group email Annie Heslop, Marton Mere Project Officer at annie.heslop@blackpool.gov.uk or call 07469 038520.
(Please mention this website)
---
More About Improvements at Marton Mere
In November 2013 Blackpool Council announced that a Heritage Lottery Fund (HLF) grant of almost £330,000 had been secured, to undertake one of the biggest green space projects the town has seen in many years.
After successfully securing £330,000 from HLF, in December 2013 the development and renovation of Marton Mere Local Nature Reserve was awarded an additional £340,000 of funding from the Environment Agency to help strengthen the project, bringing the total investment into Marton Mere in excess of £650,000.
Blackpool Council, The Conservation Volunteers, Blackpool Environmental Action Team (BEAT) Nature Watch group and Bourne Leisure are teaming up to develop a new visitor centre, build new and renovate existing bird hides and carry out a whole host of environmental improvements at Marton Mere Local Nature Reserve.
Entrances will be upgraded and made more welcoming and the footpath network will be refurbished to create safe and secure access for visitors and enable wheelchair access.
A significant amount of specialist reed, scrub and grassland habitat management work will take place as well as the creation of special feeding and nesting habitats for waders and skylarks.
Vegetation clearance and pond works will also take place, helping to restore former orchid habitats and create better conditions for amphibians to flourish.
A comprehensive range of new education and training programmes as well as an interesting programme of events, will also be funded from the grant.
---
Site of Special Scientific Interest
Marton Mere is the only designated Local Nature Reserve (LNR) and Site of Special Scientific Interest (SSSI) within the town and is nationally recognised for its bird populations.
It also supports a number of other regionally important species such as otters, dragonflies, butterflies and orchids.
The funding will help safeguard the variety and quality of site's ecosystems and biodiversity and make the reserve more accessible.
A project manager has been allocated to the reserve to oversee the works and encourage the local community to get involved as well as develop volunteer and education programmes.
The three year project began in January 2014 and volunteers are now being urged to get involved.
---
Find out More
For more information on how you can get involved, contact:
Annie Heslop, Marton Mere Project Officer at annie.heslop@blackpool.gov.uk or call 07469 038520.
Lisa Foden, Stanley Park and Parks Development Manager on lisa.foden@blackpool.gov.uk or 01253 477477
Kath Godfrey, Area Manager on k.godfrey@tcv.org.uk or 07764 655711
(Please mention this website)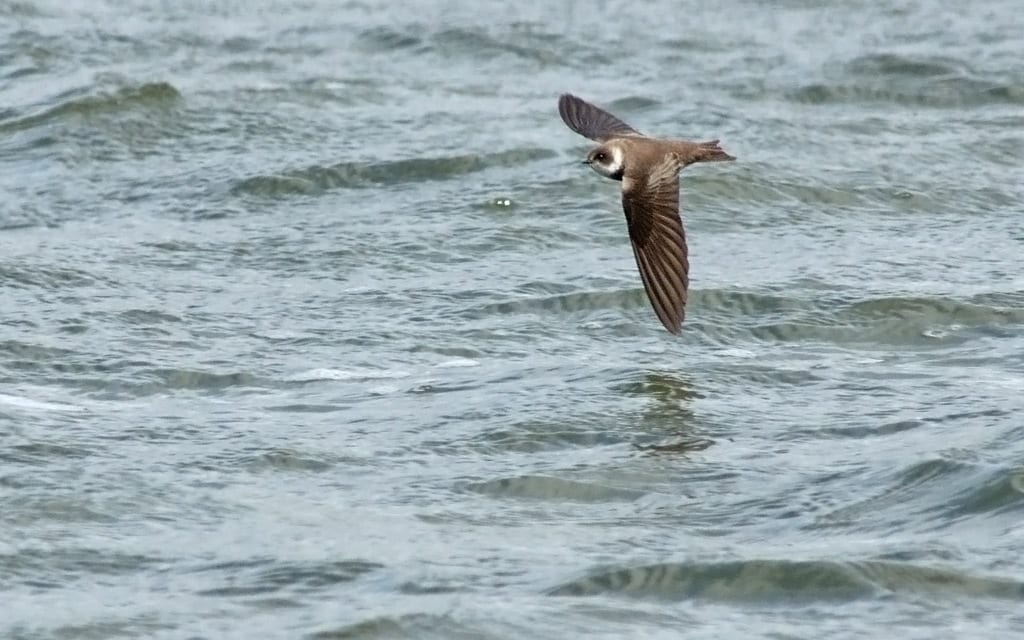 A typical Sand Martin, photo thanks to Fylde Coast Wildlife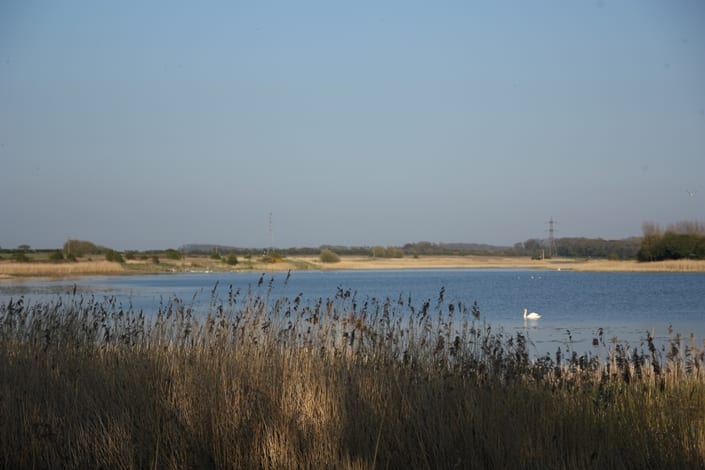 Marton Mere Nature Reserve