Have you seen the original features at Abingdon Street Market? Although it's not a listed building, at over 150 years old it's a heritage asset to the town. Now, it's future is secure, following an ambitious regeneration it's open again! Find it at 16-20 Abingdon Street – postcode FY1 1DE
* Abingdon Street Market opens at 12pm on Saturday 27 May 2023! *
Did you know? Originally built in 1862, the first use for the building was a police station!
A Rejuvenated Abingdon Street Market
Blackpool Leisure, local operators of the newly renovated Abingdon Street Market, have announced a much-awaited opening date for foodies across the Fylde Coast!
The market has recently undergone a full internal refurbishment and opens for the first time at 12pm on Saturday, 27 May.
The Abingdon Street Market Food Hall (entrance via Edward Street/Cedar Square) open daily from 9am – 10pm
We went along for a first preview on the Thursday evening before opening and it's going to be amazing!
Enjoyed this video? Why don't you subscribe to our Visit Fylde Coast YouTube channel – make sure you don't miss out!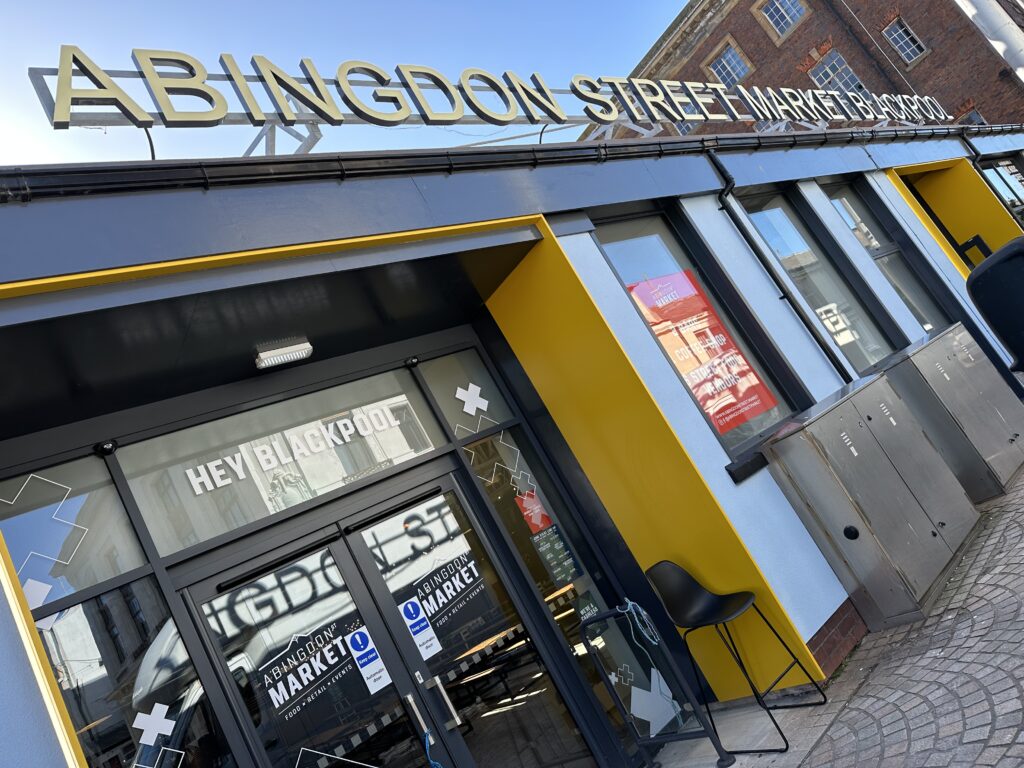 The renovated market is a bright, modern space created with new glazed doors and windows, including:
Six dedicated food outlets including Pizza Rana, Flipadelphia burger joint, Tuk Tuk – Punjabi soul food and Cowboy & Co – all ways with smoked beef.
Two bar areas – Public – the latest cocktail bar with wines, spritz and beers, and Nomad – from the team behind Common, Dirty Blondes and Nook Bar.
R Coffee – Café and coffee stall.
A new 250 seating area for socialising and enjoying food and beverages purchased in the market.
A range of units opening soon at the Abingdon Street entrance. These will sell food produce, artisan products and provide flexible retail space for independent traders.
It's a fantastic opportunity for local people and visitors to enjoy a new, contemporary space with an exciting and fresh offer unlike anywhere else in Blackpool. The refurbishment brings a modern twist with an industrial style, whilst restoring the character of the original building which many know and love. The improved market is a wonderful opportunity for locals to enjoy all there is on offer socially, plus creating local jobs and benefits to the wider economy.
New Operators for Abingdon Street Market
The refurbishment of Abingdon Street Market gives it a new lease of life and secures its long term future at the heart of Blackpool town centre.
Operating company The Little Blackpool Leisure Company Limited is made up of Blackpool born directors Andrew Shields and James Lucas, and locally based Jake Whittington. They'll bring the market into their portfolio of local, successful businesses including the South American street joint Common Bar and Kitchen and Nook Wine Room & Terrace.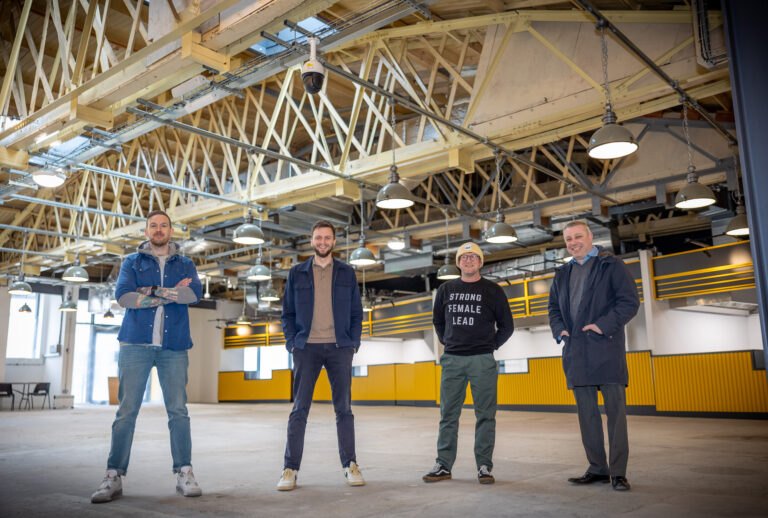 The Beating Heart of the Town Centre
The project is inspired by the other successful market propositions in the north west such as the Mackie Mayor in Manchester and Baltic Market in Liverpool. The Little Blackpool Leisure Company aim to turn Abingdon Street Market into the beating heart of the town centre.
The Vision for Change
Abingdon Street Market has received £3.6 million from the UK Government through the Getting Building Fund, £300,000 from the UK Government through the UK Shared Prosperity Fund and £90k from the UK Government through the Historic England Heritage Action Zone programme.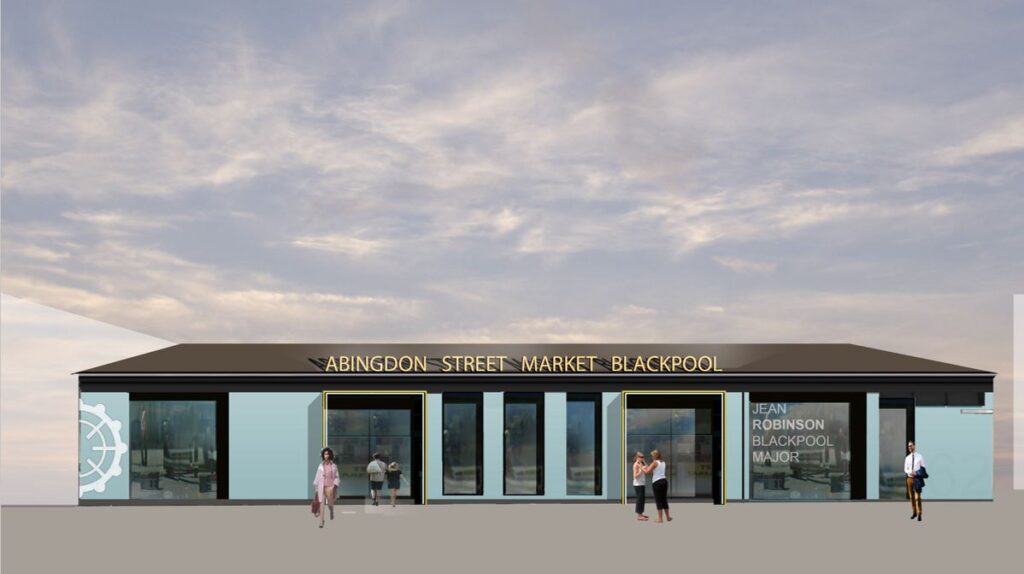 A project spokesperson said, "The market's renovation will modernise the internal space and external façade, whilst respecting its heritage as part of the Town Centre Conservation Area.
"The renovations will deliver a more contemporary, attractive marketplace with new features that will encourage shoppers and visitors to stop and socialise, stay for longer and spend more. Also boosting footfall and retail trade in the surrounding area."
Works have included:
the demolition of a single storey extension on Police Street,
the external refurbishment of all façades,
replacement of access doors and windows with new feature glazed frontages.
new entrances are proposed from Cedar Square, Queen Vera's Road and Church Street.
An extended food and beverage quarter with 250 seats for consumption of food and beverages purchased in the market
Stalls for food produce, food and beverage, artisan stalls and flexible retail units
Coffee stall and bar area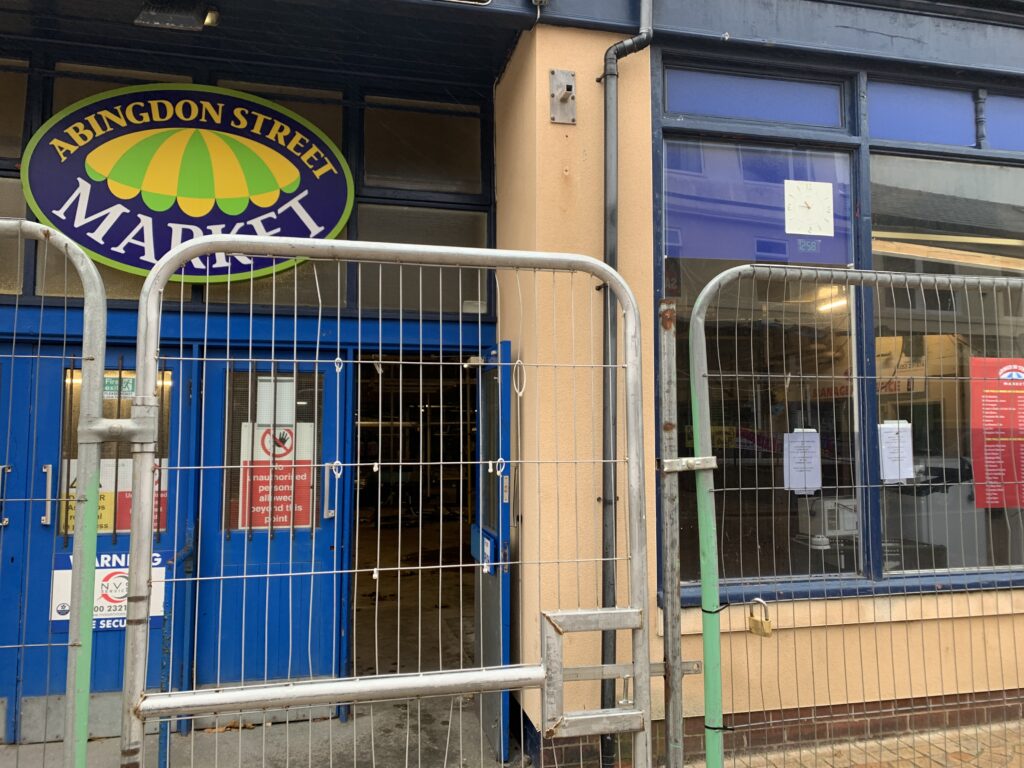 Looking for somewhere to stay?
Book your stay with the Visit Fylde Coast and StayBlackpool accommodation guide. Know that you'll have a great place to stay with a choice of Trusted accommodation.
All the properties listed on the Visit Fylde Coast websites by StayBlackpool are annually inspected. This means that you can book with confidence, safe in the knowledge of a great stay, somewhere that's safe, clean and legal, at the very best price.
Bookings from these sites are also ultra-low or zero commission. This means that more of the money from your booking helps to support the local economy.
Search for Accommodation
Accommodation you can trust from StayBlackpool
Abingdon Street Market through the Years
This well known building began life in 1862 as a Police Station. The mock Tudor look appeared when the police moved out. Have you ever spotted this original sign, uncovered above the entrance?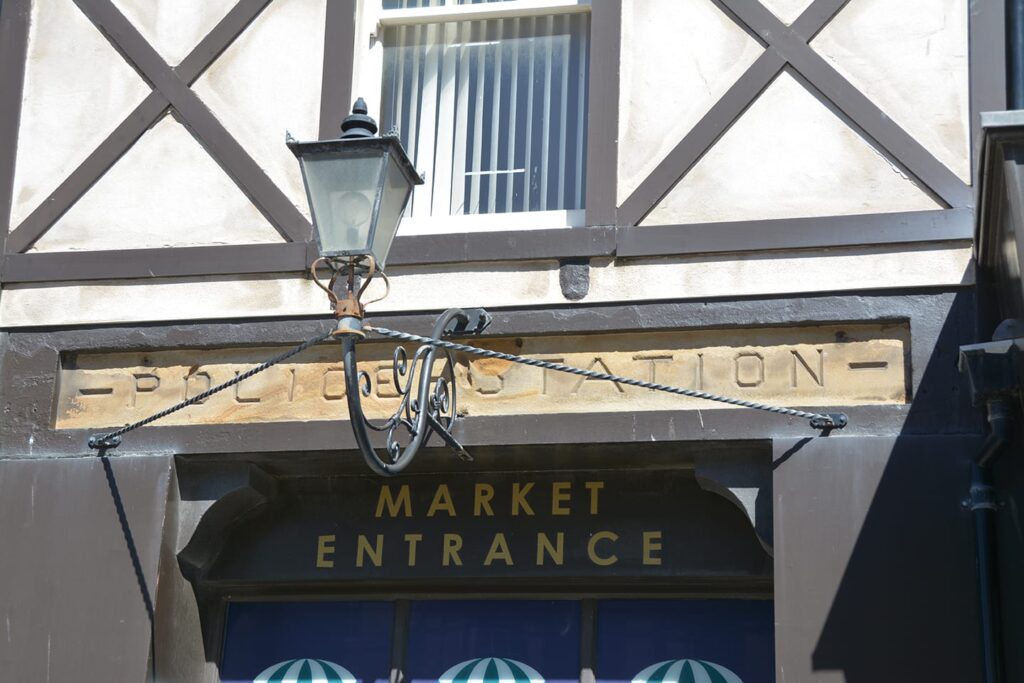 Did you also know? The road between St Johns Church and the market was once called Police Street?
Then it was a garages workshop and one of the town's first car showrooms, operated by the Jackson Brothers. You can just see the first two letters of the sign in the next photo –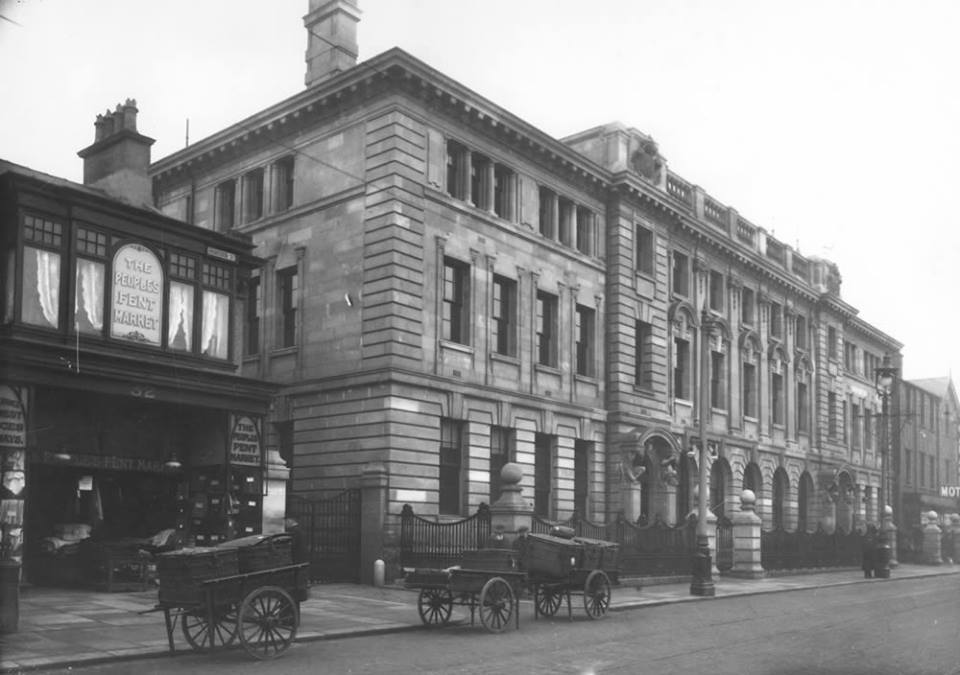 Becoming a Market
Later, around 1925, it becomes Blackpool Market and is renamed Abingdon Street Market in 1928.
Sadly, many original features of the building have been lost. Including the thoroughfare for horse and cart access at the front, along with the ornate ironwork lantern.
Have you got any old photos of Abingdon Street Market?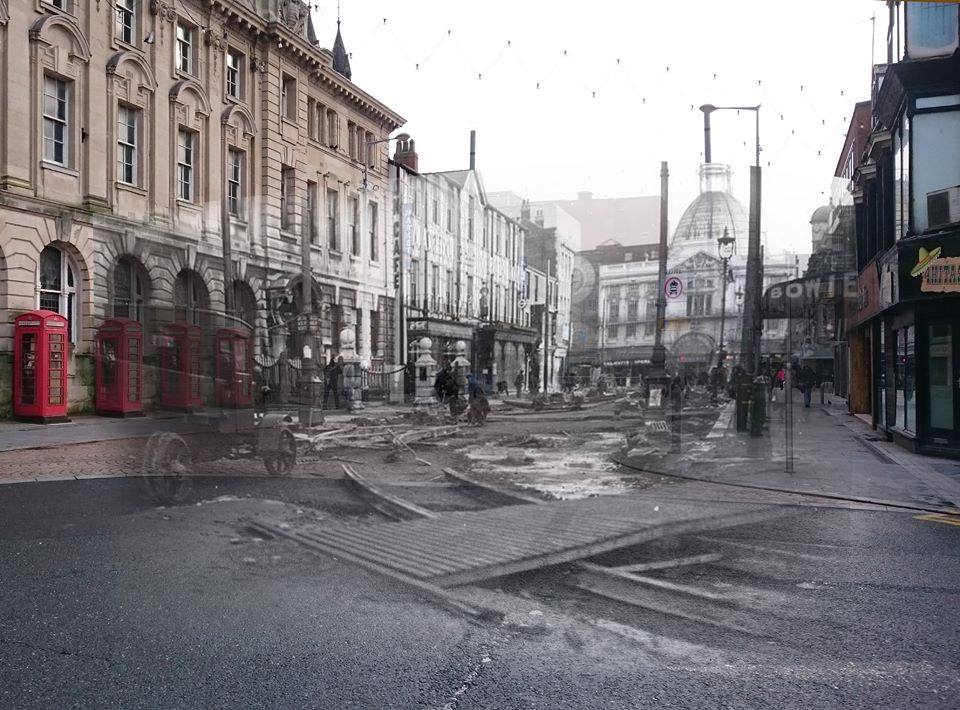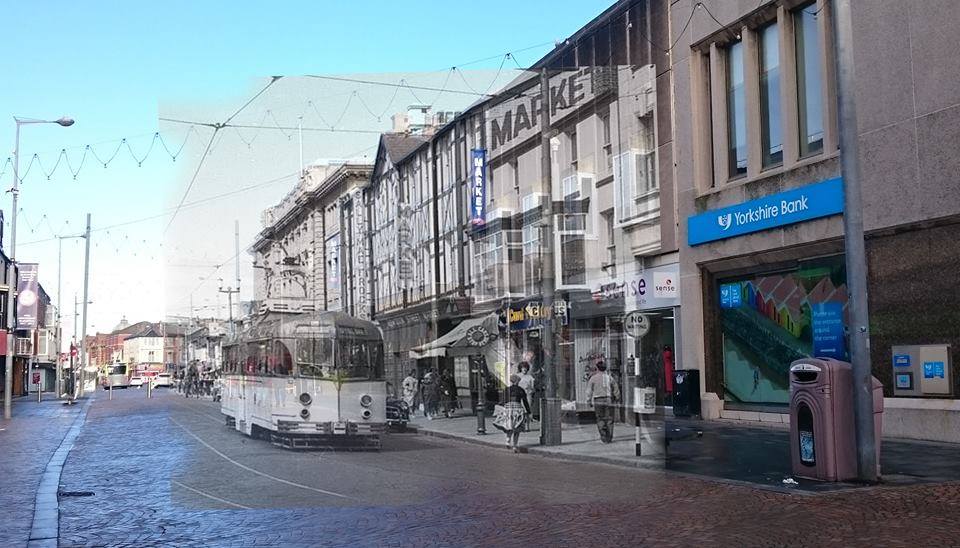 Thanks to David Wall, Marilynne Tomlinson, Andrew Ayre and Juliette Gregson for information and photos for this article.
Improving a Heritage Asset: 2012
In 2012, refurbishment funding helped to transform the appearance of the market. It came from a Townscape Heritage Initiative grant, the Heritage Lottery Fund, and Blackpool Council.
The works to improve the front of the market started in spring 2012. By Easter that year the building is shrouded in scaffolding. But the market stayed open and continued to trade as normal.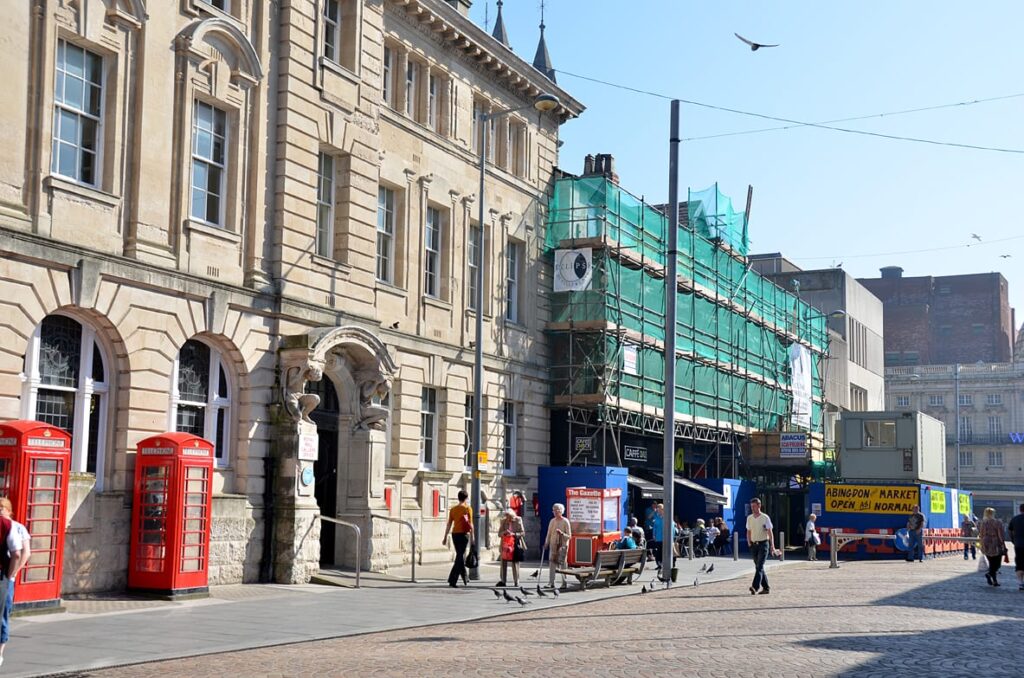 This restoration makes a big change to its appearance:
The previous Tudor facade is removed and replaced to restore the 'balance and symmetry intended in the original design'.
New windows.
There's a new facade at ground floor.
New entrance way created, also making the market fully accessible for disabled people.
A new name for the front of the building, made with individual letters.
This traditional method of signwriting doesn't tarnish and in fact improves with age. Craftsmen cut the letters from 40mm thick oak then varnish, and finally coat with real gold leaf.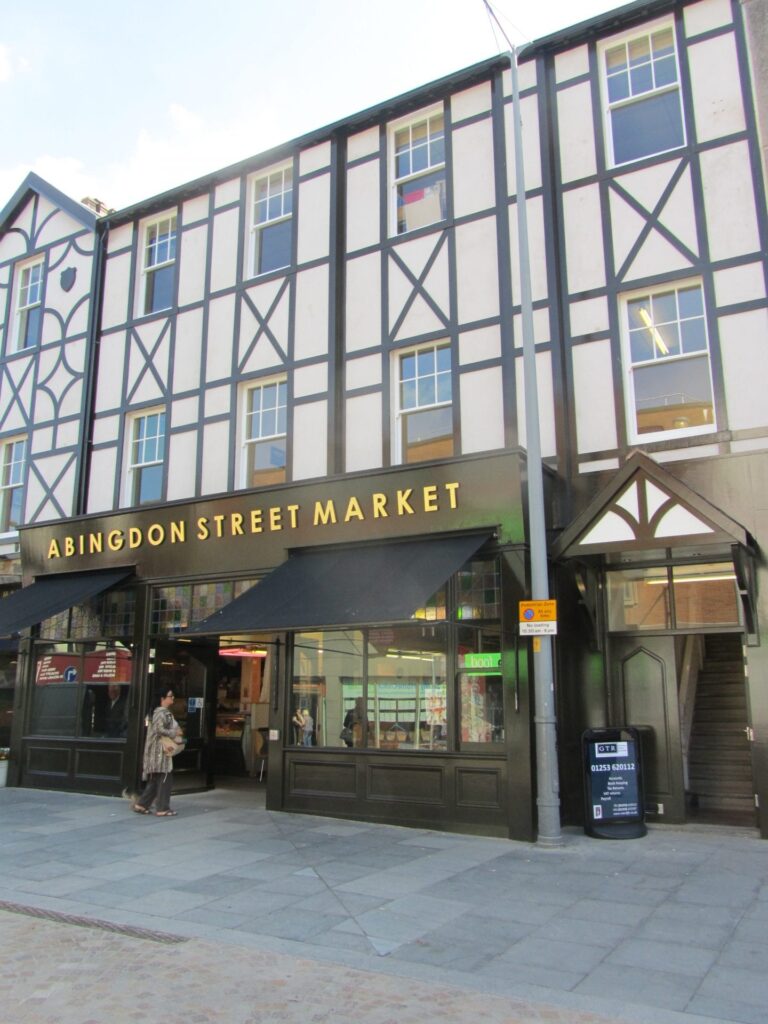 The back of the building had already been rendered and re-painted. This follows on from the other works in the St John's Square area. It was all designed to make the market an appealing building that fits in with the outdoor dining and pedestrianised feel of that area of town.
Local Shopping in Abingdon Street Market
This building at the heart of Blackpool town centre was an Aladdin's Cave of all kinds of things. Once a general market with more than 70 stalls. Selling food and fresh quality produce, including fresh bread, meat, vegetables and fish.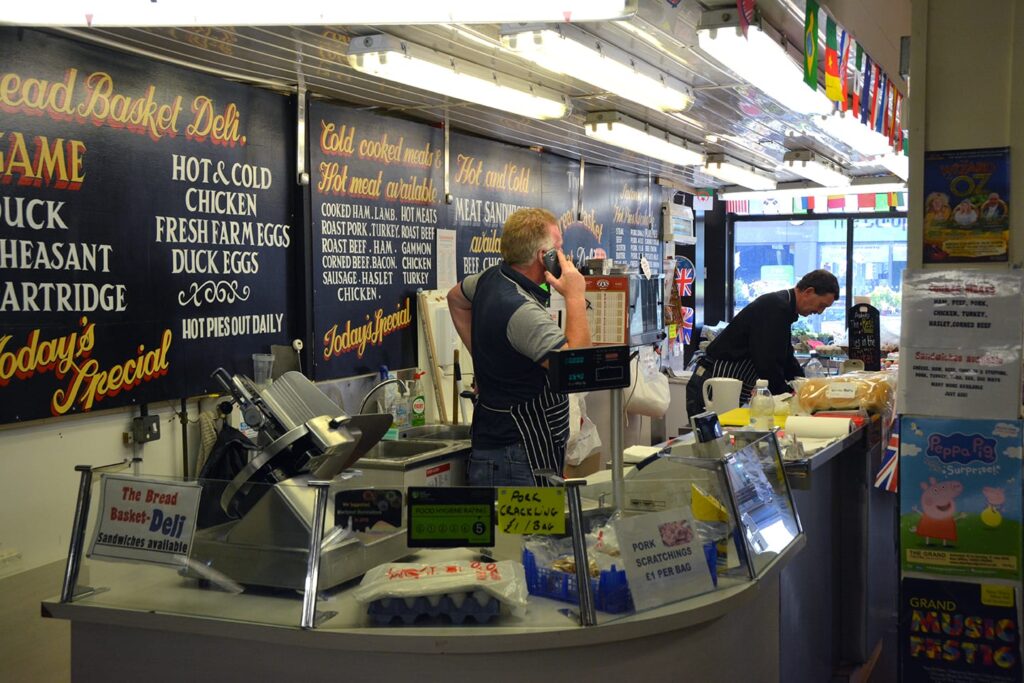 The front and rear entrance also made a useful shortcut from the Talbot Road end of town through to the central shopping areas. A popular place for residents and visitors alike.
We went to take a look around in August 2020 before it closed. Come inside and see for yourself!
Enjoyed this video? Why don't you subscribe to our Visit Fylde Coast YouTube channel – make sure you don't miss out!
Future and Funding for Abingdon Street Market
The market closed its doors at the start of the Covid 19 pandemic lockdown period and remained closed due to the urgency and severity of some of maintenance works required.
With Government funding secured from the 'Getting Building Fund', in the summer of 2020 this town centre asset faced a bright future. And In October 2020, formal approval is given by the Lancashire Enterprise Partnership (LEP) to proceed with the scheme. Abingdon Street Market was sold by Town Centre Securities PLC (TCS) to Blackpool Council in October 2020.
This project has received £315,000 from the UK Government through the UK Shared Prosperity Fund and £3,634,435 from the Getting Building Fund
Where are the Abingdon Street Market Stalls now?
Some of the traders moved to their own premises in the town centre. A number of other stallholders temporarily moved together, into the former Topshop unit at Victoria Street before finding longer term premises in late 2022.
In August 2021 we went for a look around to see what the plans are and where the stallholders went –
Then in April 2022 we went back to take a look at progress, and find out what lies in store next for stallholders –
Stallholders who relocated into their own town centre premises:
McRoberts Butchers – 6-8 Abingdon Street
Bread Basket – opened opposite the entrance to Abingdon Street Market
Trellis Café – 61 Victoria Street (former Café Fresh)
Sea Breeze Café – 29 Victoria Street (former Starbucks)
Joe Barlow Vape Shop – 37 Corporation Street
Lost Ark Jewellery shop – Unit K1 Houndshill Shopping Centre
While you're here…
Go to the homepage of the Live Blackpool website for the latest updates.
Love the Fylde Coast? Sign up for your email newsletter. Packed full of interesting things it arrives in your inbox all 52 weeks of the year.
Join us on Facebook at our Visit Fylde Coast Facebook Group and follow us on Twitter @visitFyldeCoast
Plus hundreds of videos to watch on our YouTube channel – from all over the Fylde Coast!
Booking a stay? Pick a safe, clean and legal place to stay, at the very best price. Book with the Visit Fylde Coast and StayBlackpool guide.