As the new millennium got underway, Blackpool Council's masterplan to transform the run-down streets around North Railway Station also got underway. A Masterplan in several stages, Bickerstaffe Square and Talbot Gateway Phase 1 began the complete transformation of the area.
Talbot Gateway was considered to be a £220m scheme when it got underway – a figure which will have grown considerably with the passing years. Phase 1 began the redevelopment of the area around Talbot Road with 85,000 square metres of new office and business space, hotels, shops, cafes and restaurants. Transforming Blackpool town centre around Talbot Road, Cookson Street and Larkhill Street.
Blackpool Council and Muse Developments have been working in partnership to develop the Central Business District since entering into a Development Agreement back in March 2009.
The photos on this page are all copyright to Live Blackpool/Visit Fylde Coast unless stated otherwise.
Phases of Work at Talbot Gateway
The transformation of the area around Talbot Road is known as Talbot Gateway – as it's a main route into town. And it's a large area of land which is being regenerated – so it's being worked on in phases.
This page is all about the first phase – the construction of Sainsbury's supermarket, the development of offices and Bickerstaffe Square. It now accommodates more than 1,000 public and private-sector employees including Blackpool Council.
The Holiday Inn and Tramway Terminus marks Phase Two of the Talbot Gateway project in Blackpool's Central Business District.
But this isn't the end of the transformation around here! Phase Three includes the restoration of The Hop pub and conversion into a dentists. Plus clearing land and building a new Department for Work and Pensions office block.
Even that isn't the end – with the announcement in 2023 that the new Blackpool 'Multiversity' will be sited off Cookson Street as Phase Four.
Planning consent for phase one was granted in October 2011. It included the new council office building (Bickerstaffe House), remodelled Talbot Road multi-storey car park and Sainsbury's store.
The project began in 2012 with the clearance of buildings on land which is now Bickerstaffe Square. Instead of derelict buildings and wasteland (see below), it's now the Sainsbury's supermarket and Bickerstaffe Square offices – where Blackpool Council is based. More than 1,000 public and private sector employees now work there. The buildings were designed by Aedas Architects and built by Eric Wright Construction.
Bickerstaffe Square and Talbot Gateway Phase 1
Phase 1 includes:
the new Sainsbury's store and multi storey car park.
Sainsbury's petrol filling station.
New offices were built, Bickerstaffe House, for both public and private use,
and the new plaza, now known as Bickerstaffe Square.
There's also improved access to the railway station, along with improvements to highways, infrastructure, public realm and car parking.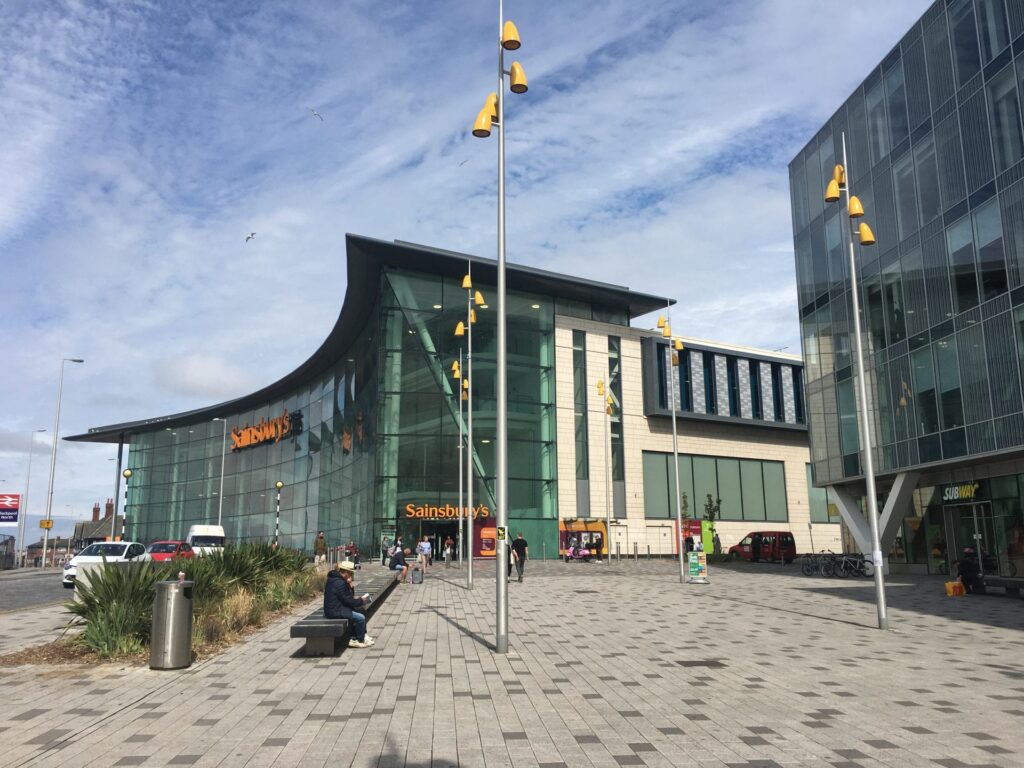 Sainsbury's Supermarket
It was back in November 2011 when Sainsbury's was officially named as the supermarket to occupy the new flagship food store. Back then the redevelopment was known as Blackpool's new Central Business District.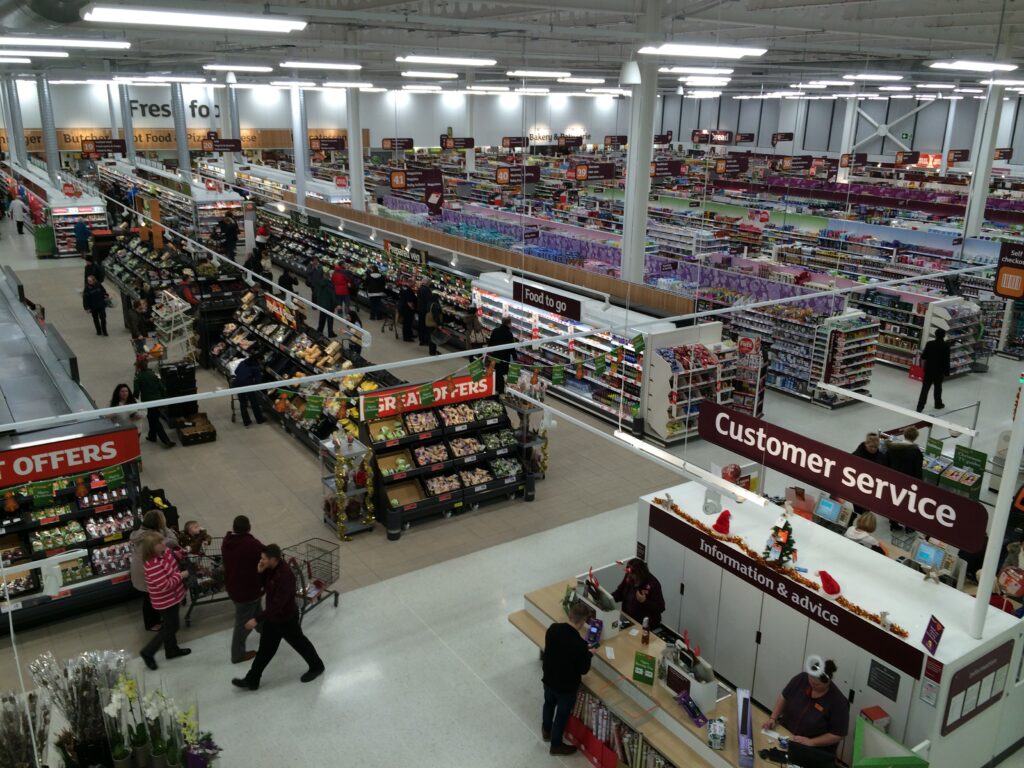 The store is 120,000 sq ft with 600 parking spaces, and employs around 300 people – 70% of which are full time. The partners involved in this project worked with Blackpool Build Up to give local residents an opportunity to work there during the construction phase. After a 12 week fit out, it opened on 23 July 2013.
Office Space
The store complements the style of Bickerstaffe House, the adjacent new office building. The main facade has a stunning sweeping glass frontage, facing onto Talbot Road and the railway station.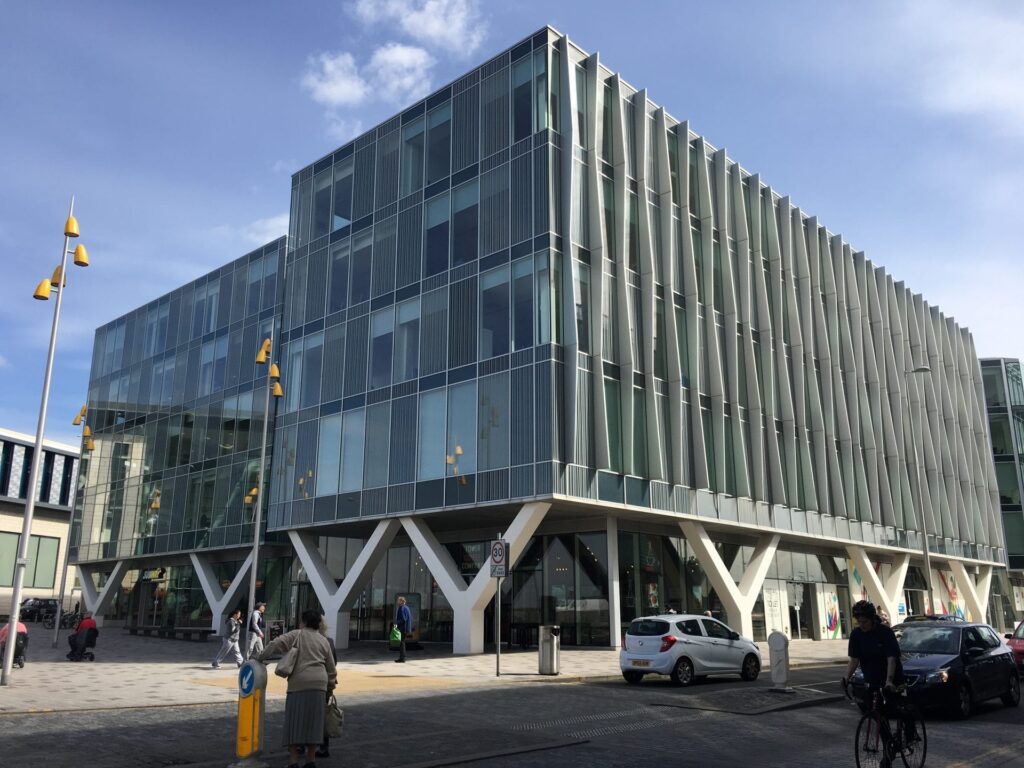 More than 800 Blackpool Council staff occupy the offices at Number One Bickerstaffe Square. It's a 125,000 sq ft building that's not only modern and attractive, but also extremely energy efficient.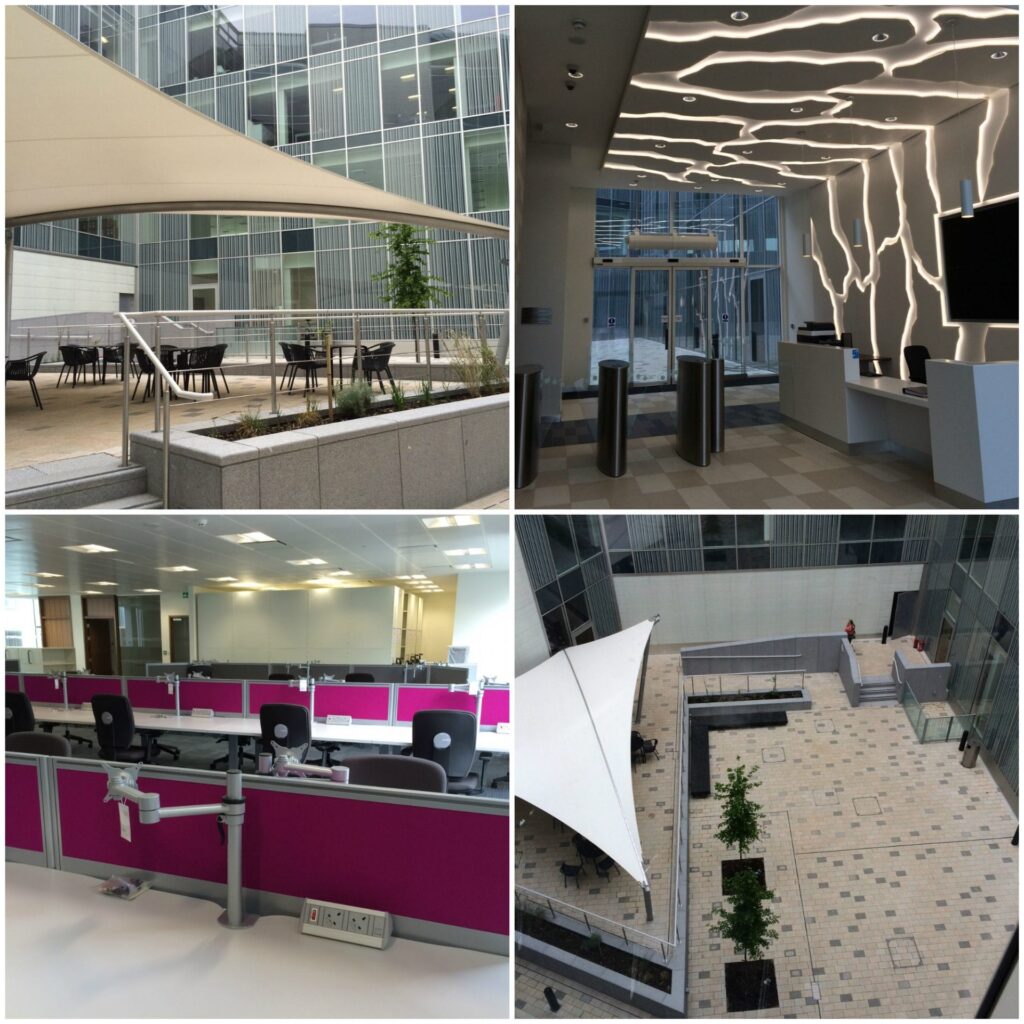 Talbot Road Car Park
Talbot Road Car Park is what used to be the old Blackpool Bus Station – with an extensively refurbished interior and exterior. It has 650 parking spaces and retail units on the ground floor.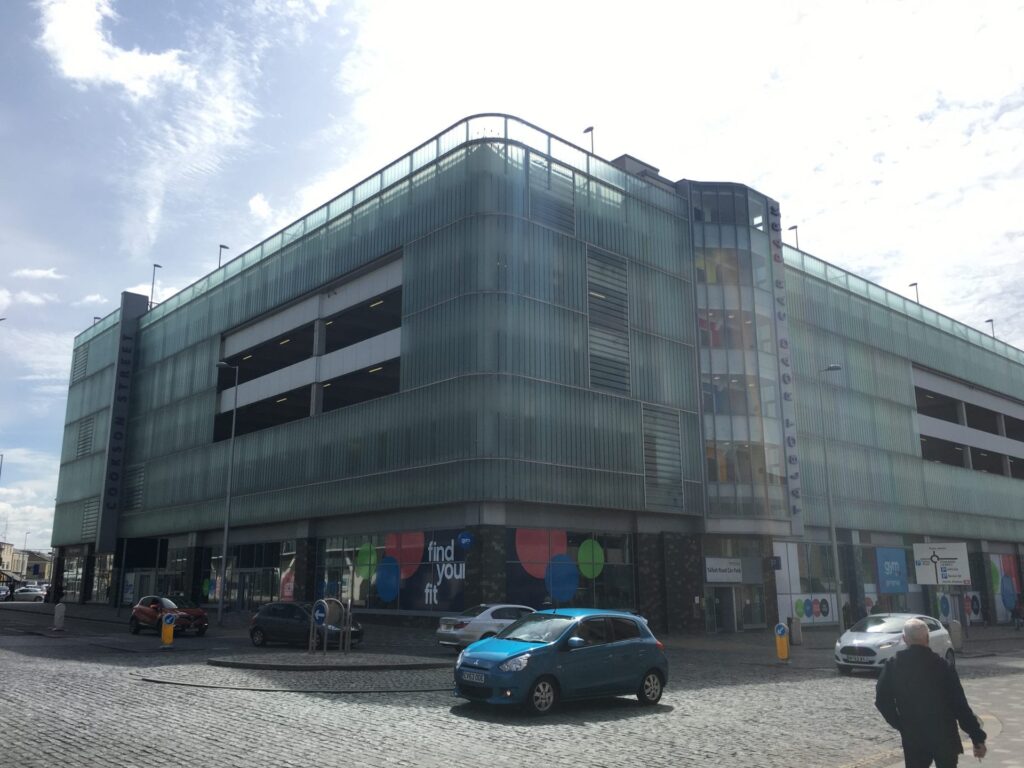 Bickerstaffe Square
Blackpool Council ran a competition to name the public space in the main area of the Central Business District. Students from Blackpool Sixth Form College and Unity College came up with the name 'Bickerstaffe Square'.
John Bickerstaffe was the man who commissioned the building of The Blackpool Tower in 1891. To name this new public space after him is a fitting way to immortalise the name for future generations.
Construction work at Bickerstaffe Square and Talbot Gateway Phase 1 was completed in 2014.
Next Phase: Tramway Extension
The tramway extension at Talbot Road is now completed from the promenade at North Pier to the site of the Holiday Inn and terminus with Blackpool North Station. It's scheduled to open in 2024.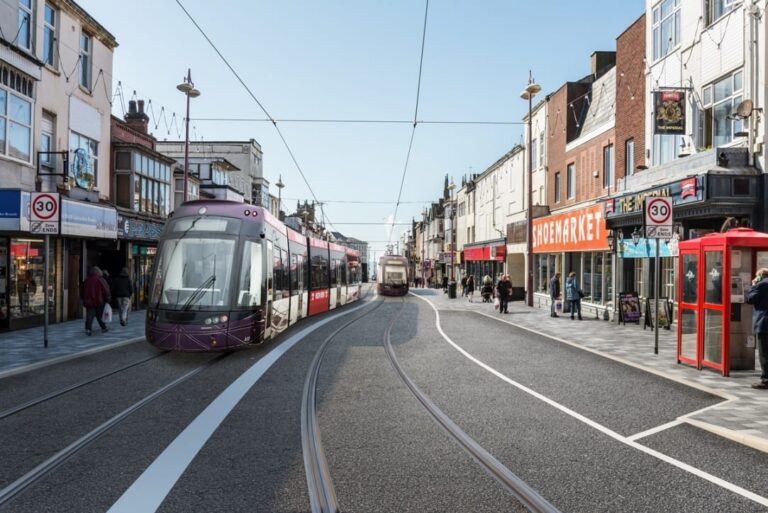 How the Development of Talbot Gateway Happened
It's amazing how quickly you forget the way that things once looked. So in this next section we've gathered together some information and photos from the very beginning of the Talbot Gateway project, and it's construction phase. Here's what the land looked like then. Wasteland and old buildings.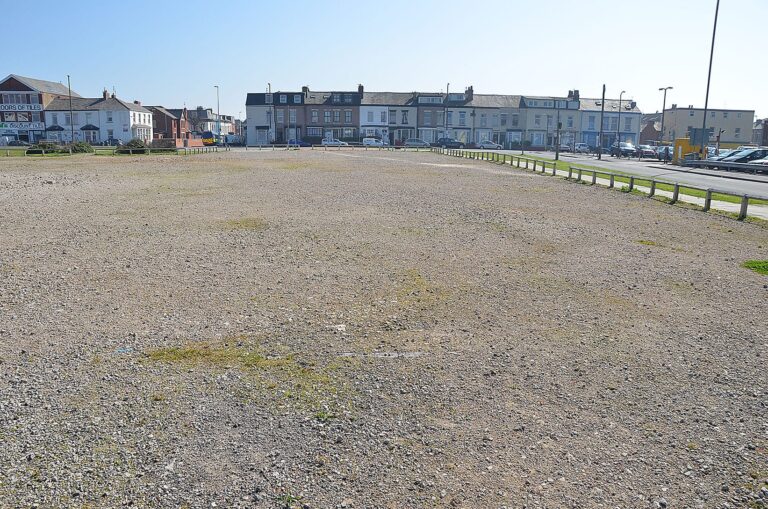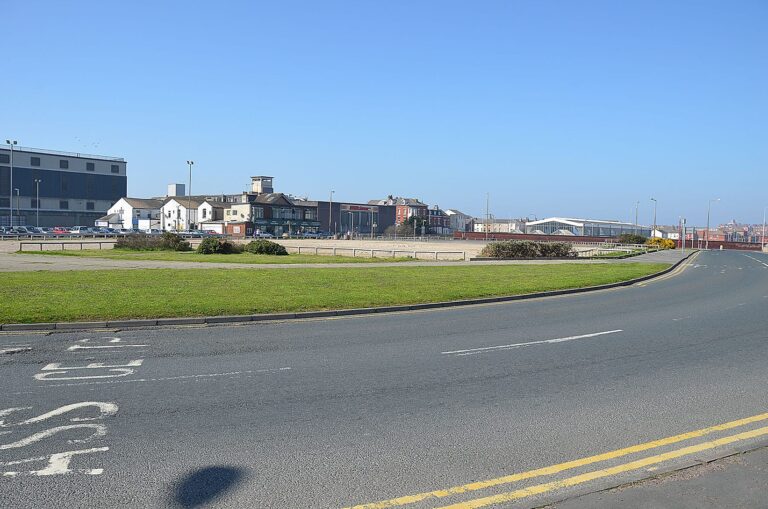 The plan at the outset was to create a new, £220 million Talbot Gateway Central Business District. With new retail, commercial and community space for Blackpool, in addition to town centre parking and transport facilities.
The masterplan included a new public square, offices, restaurant and retail units, a new supermarket which was pre-sold to Sainsbury's and three hotels.
In the beginning…
This information was published before building work began at Talbot Gateway. You can see that the vision in the original master plan is starting to be realised. Take a look at the artists impressions –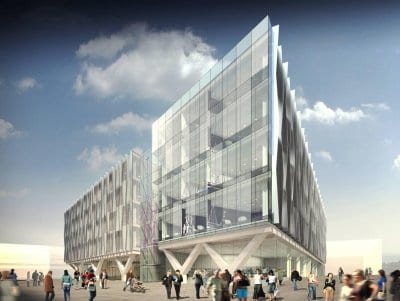 Breaking the Ground
A special ground breaking ceremony took place in Blackpool to mark the start of construction on the Talbot Gateway Central Business District scheme. Pictured below:
Muse Developments regional director, Mike Horner. Cllr Gary Coleman, Cabinet Member for Regeneration and Development, Blackpool Council. John Wilson, managing director, Eric Wright Construction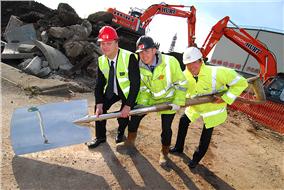 Mike Horner said: "Today is the first step towards realising the transformation of this part of central Blackpool into a vibrant commercial district. This is the first phase of a comprehensive scheme which will revitalise this important gateway to the town's Blackpool North Station.
"We're looking forward to working closely with our partners at Blackpool Council to bring about this much needed change for the benefit of all visitors but particularly local residents and businesses."
The Homes and Communities Agency (HCA) invested £7.5m in the scheme.
Construction Photos from Talbot Gateway Phase One
Here at Visit Fylde Coast we took lots of photos at various points during the construction work. Take a look at some of them below.
They begin with the area at what was once the traffic lights outside Wilkinson's before work began. It's now the little roundabout between Talbot Road Car park and Bickerstaffe Square.
Take a look through sequential phases of construction. Enjoy!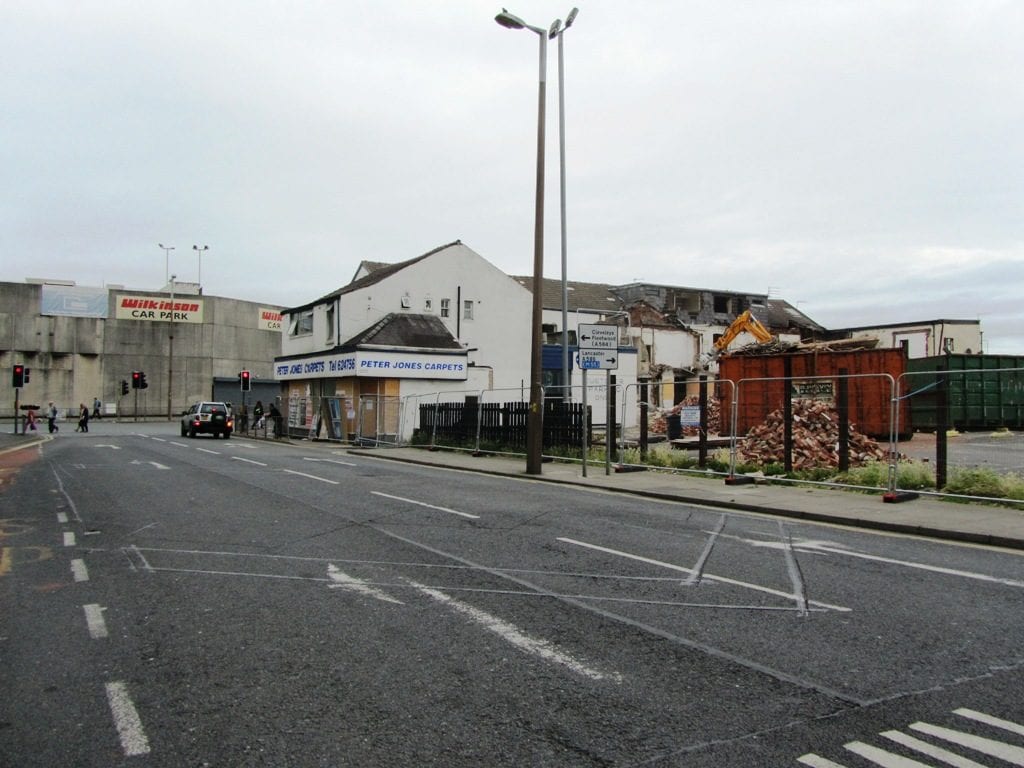 Construction Work in early 2013
By now work on Number 1 Bickerstaffe Square (the offices) is well underway. Work at Talbot Road Car Park (left of shot) is ongoing.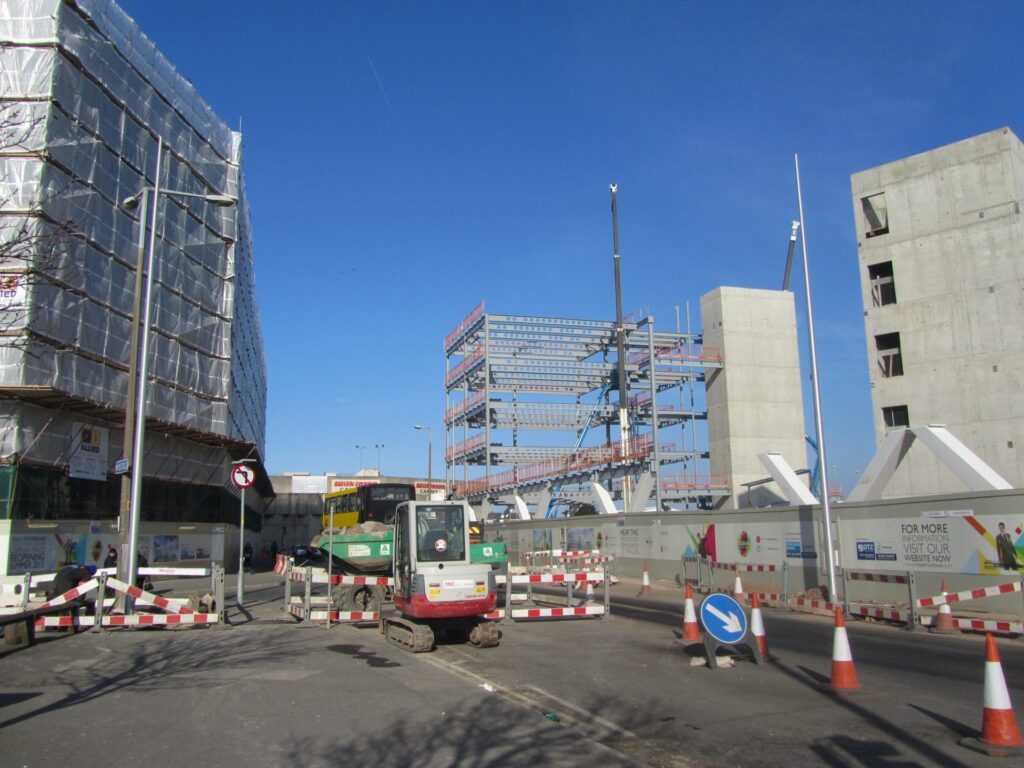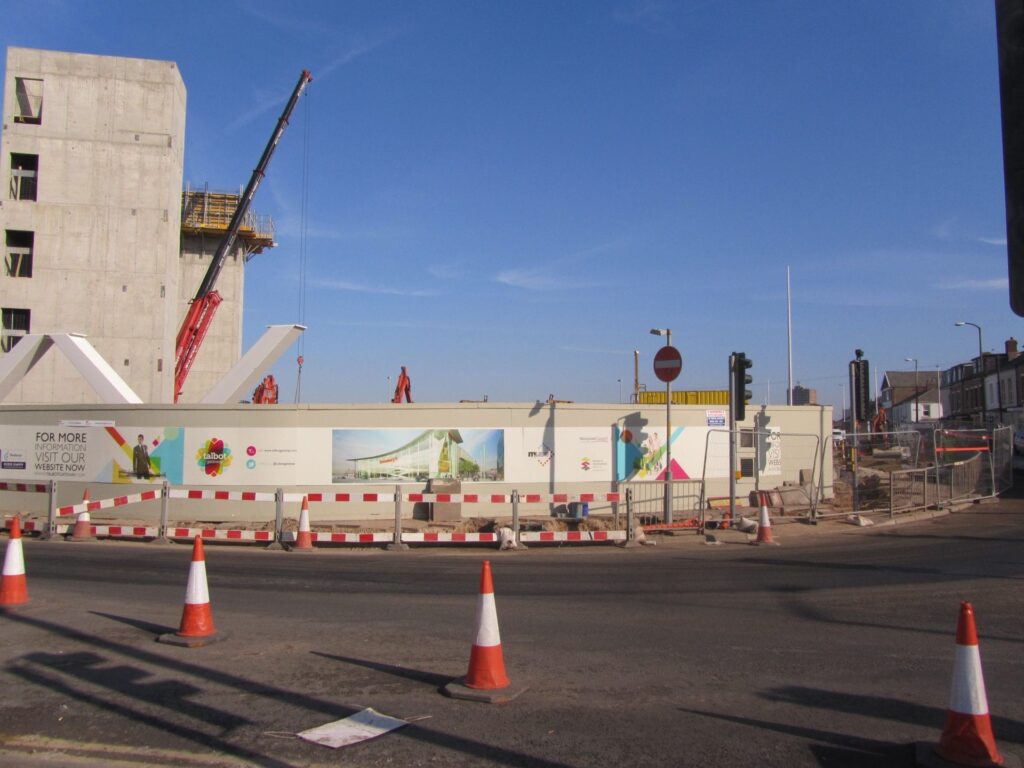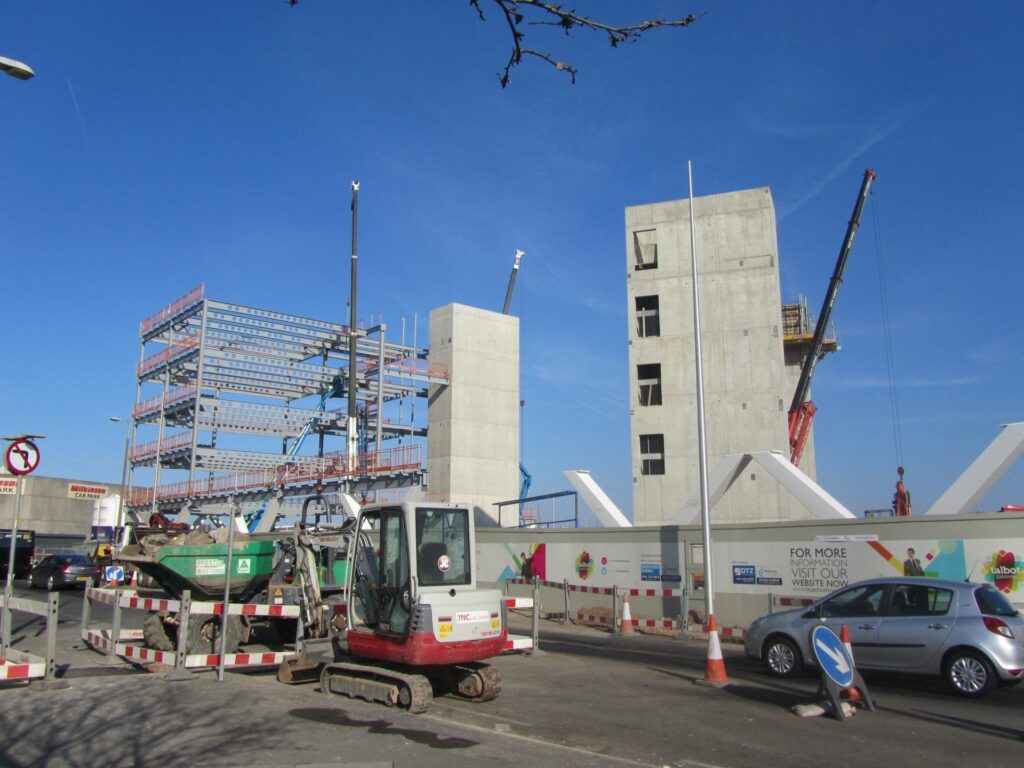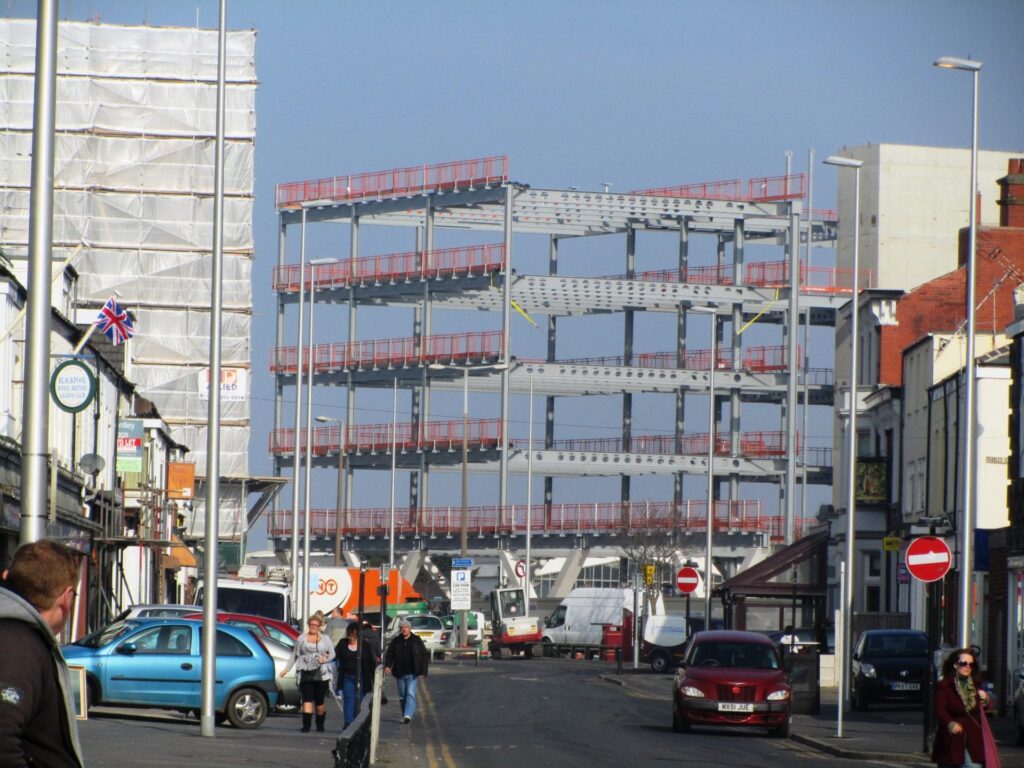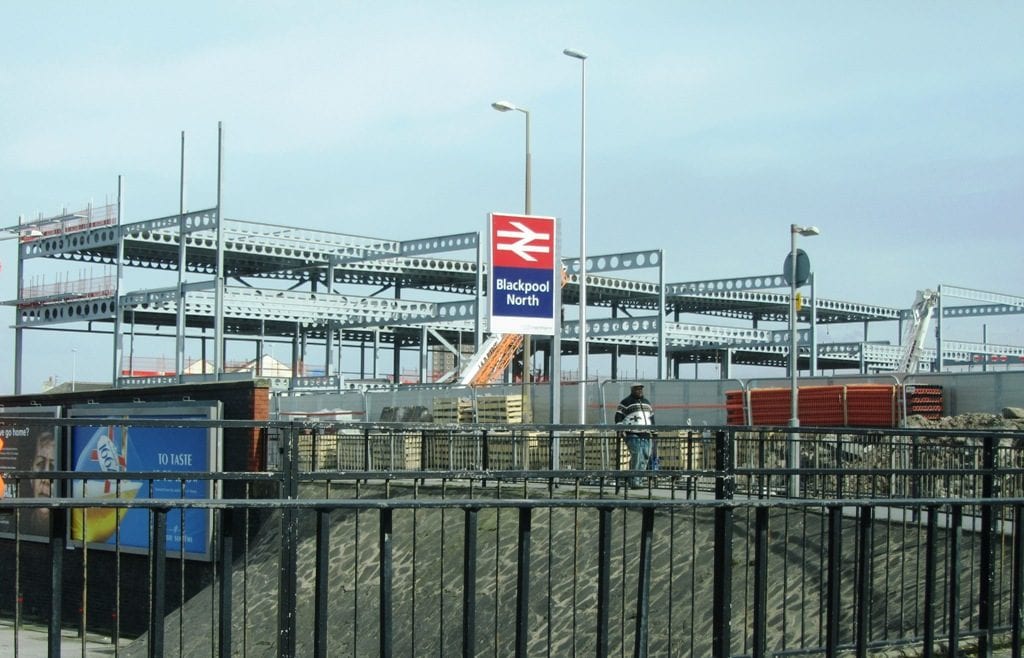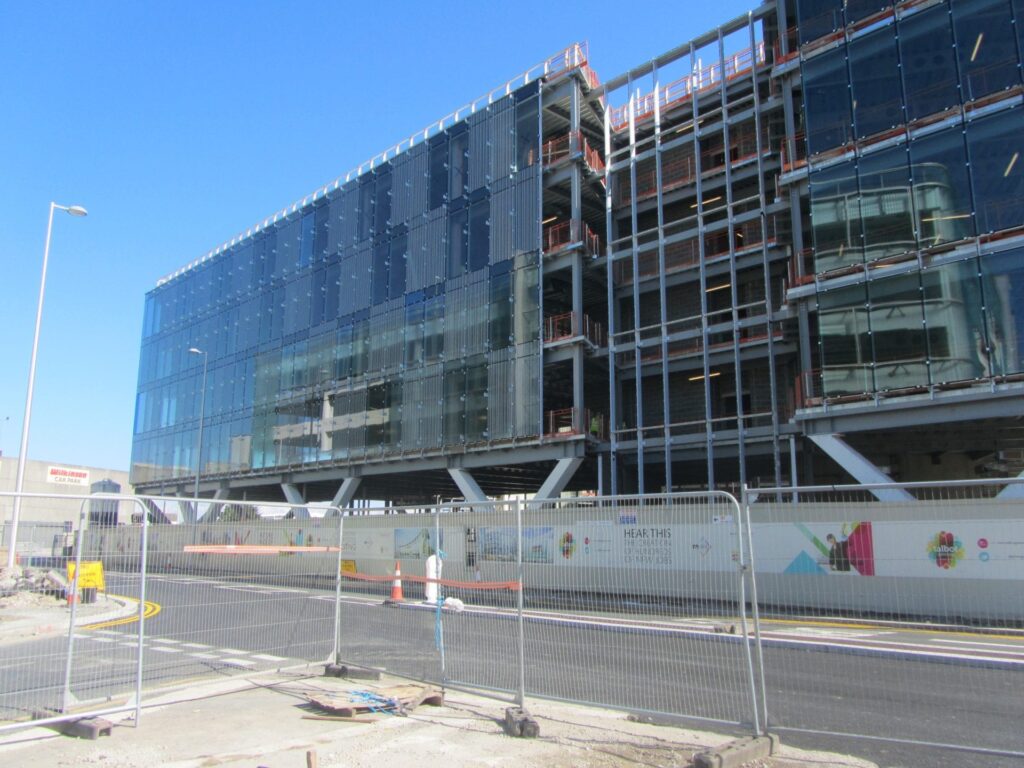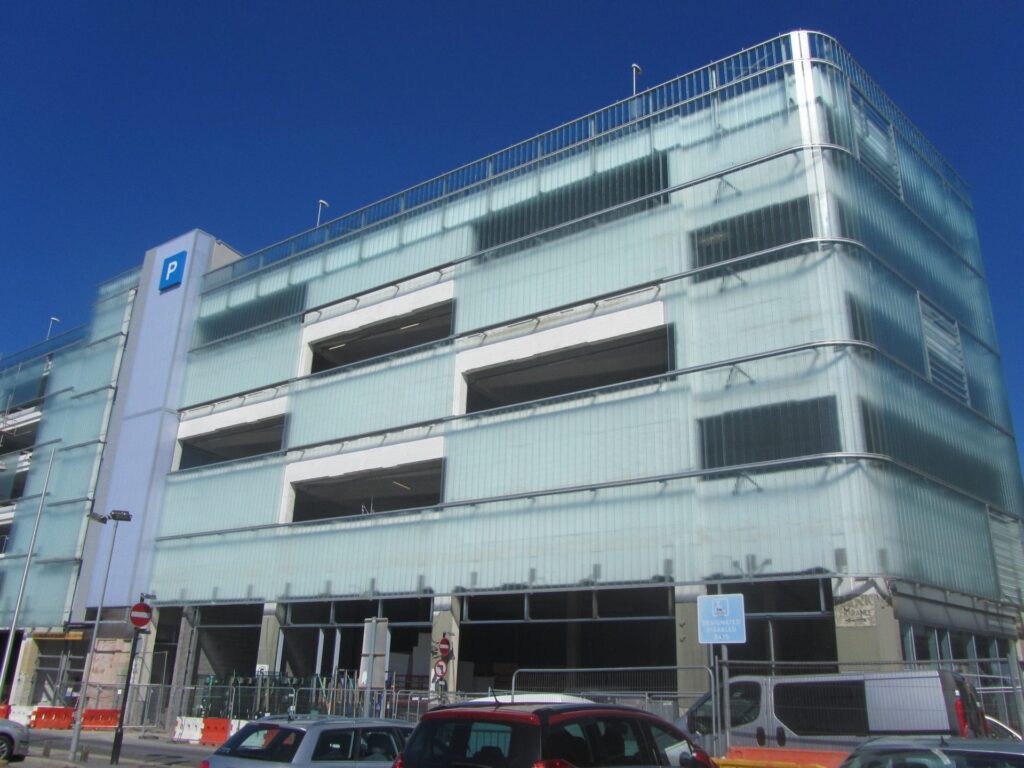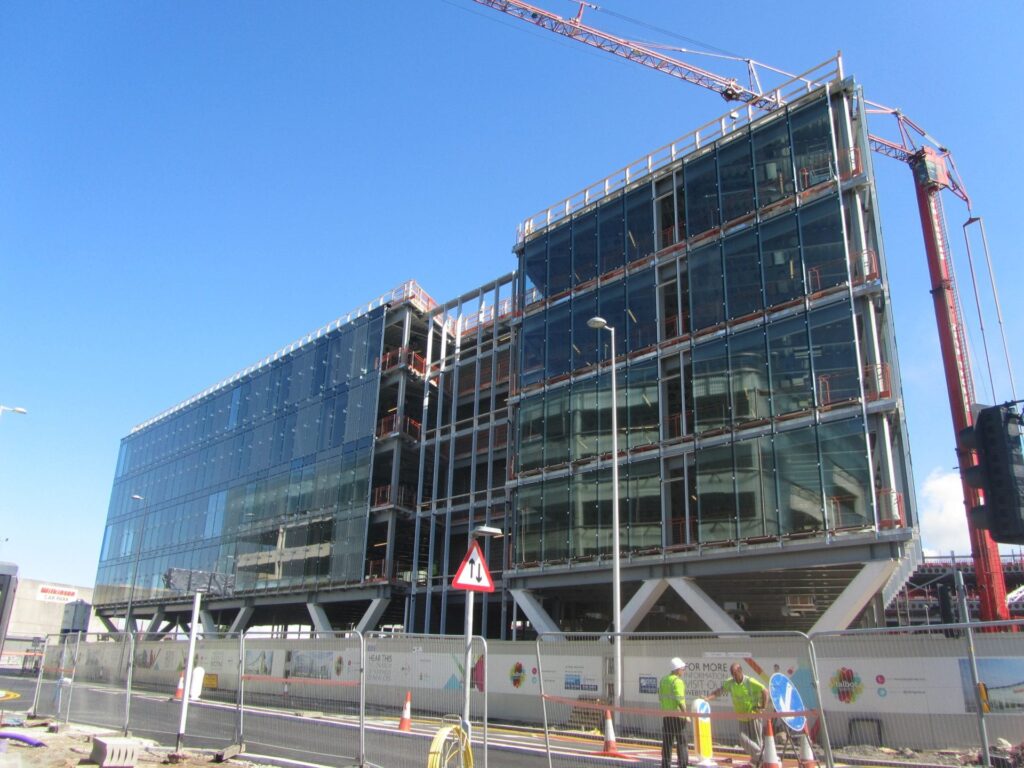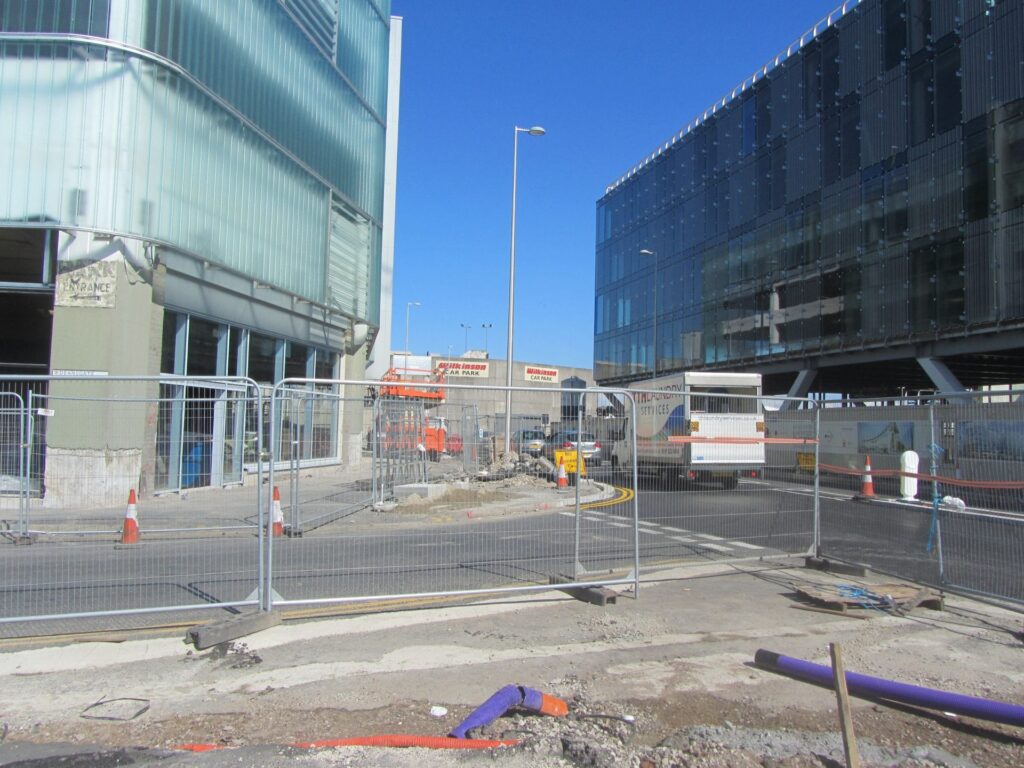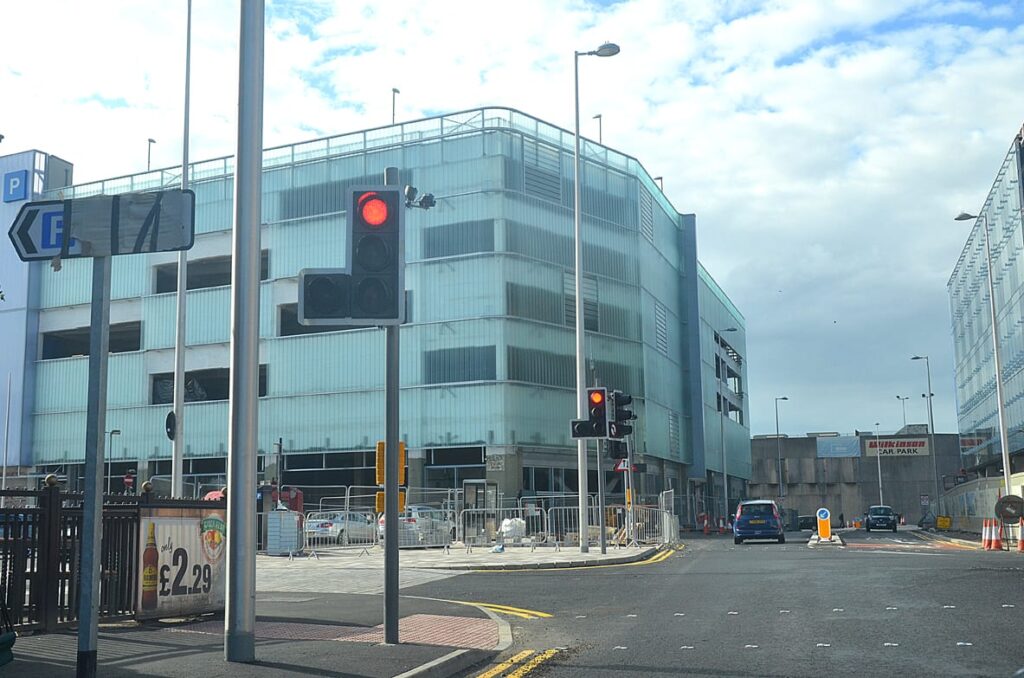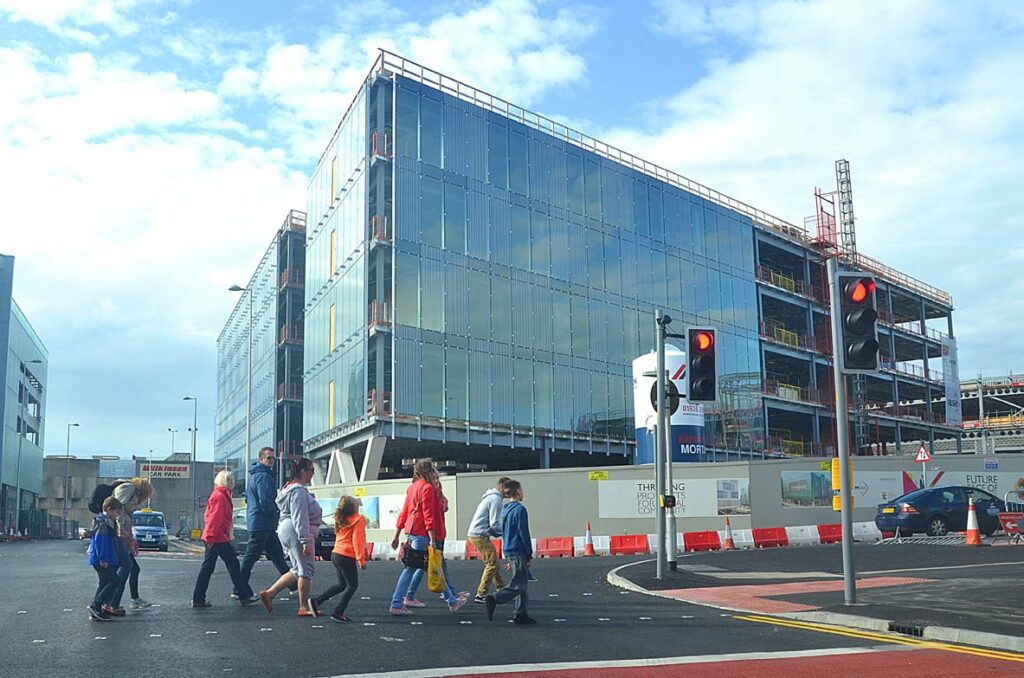 Late 2013
By now, the buildings are well and truly taking shape. We can see how the finished development will eventually look.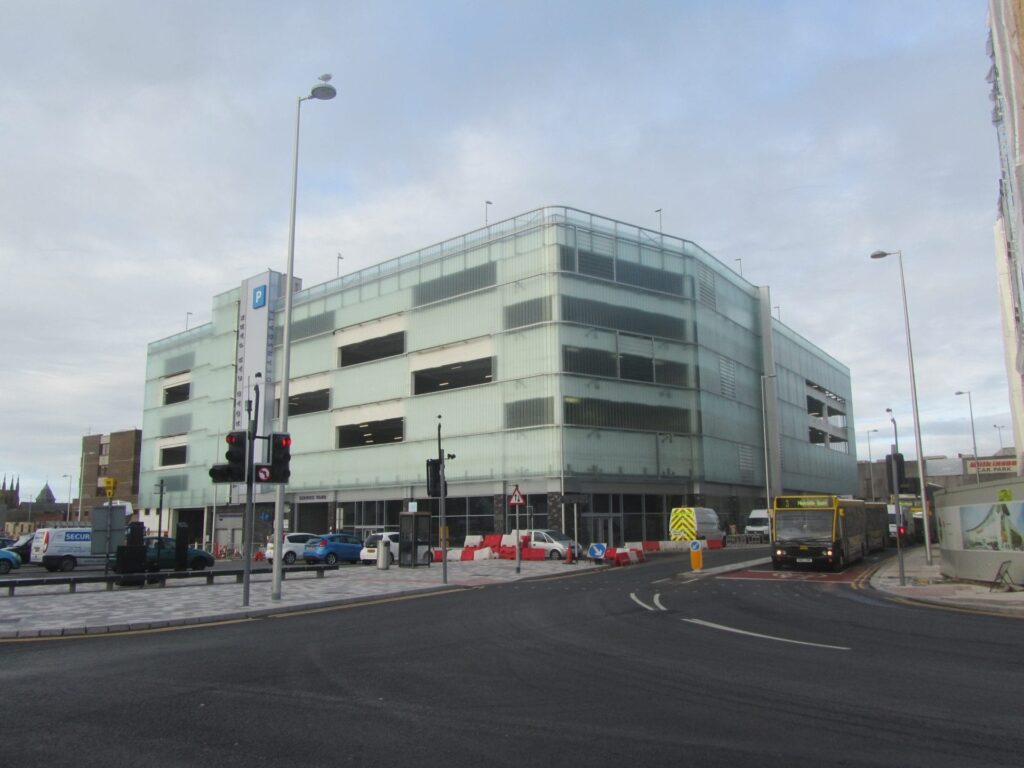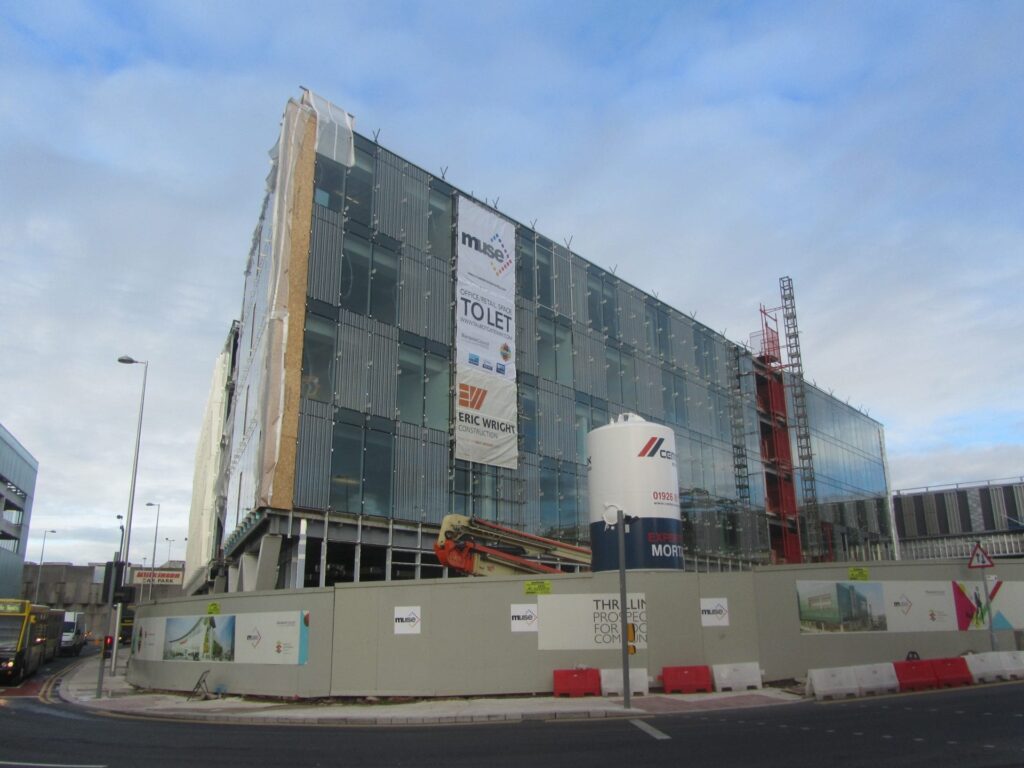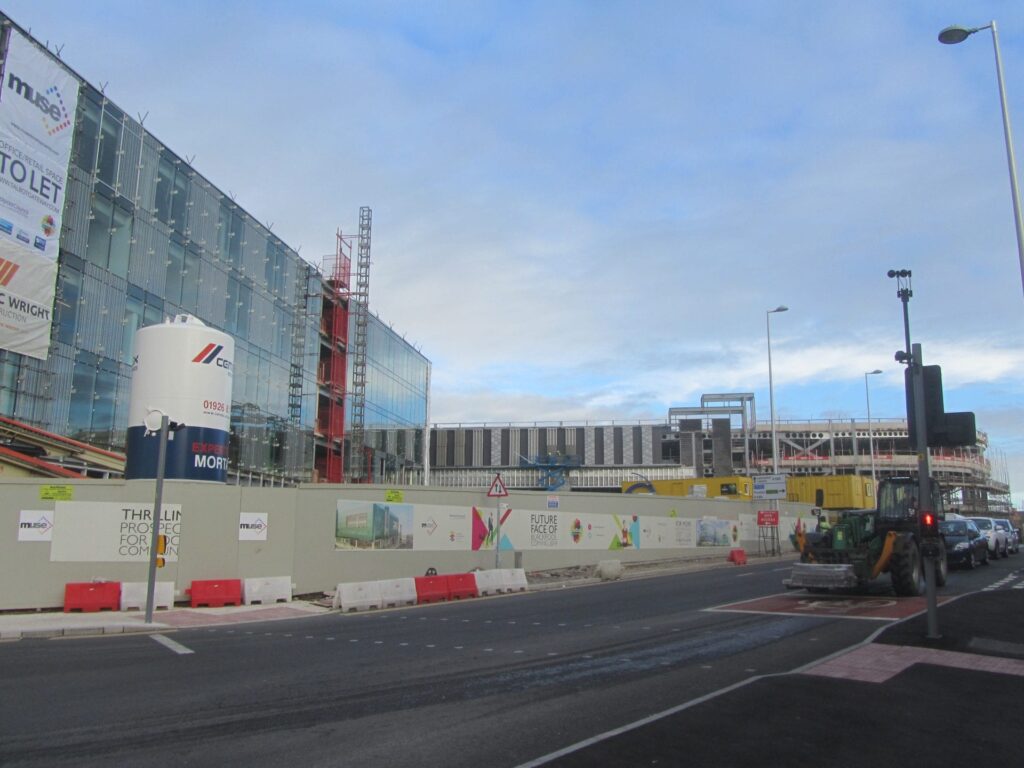 In the next aerial photo, you can see the large roof of the supermarket on the left and the distinctive architecture of the offices in the centre. Right of shot is the car park – part of Bickerstaffe Square and Talbot Gateway Phase 1.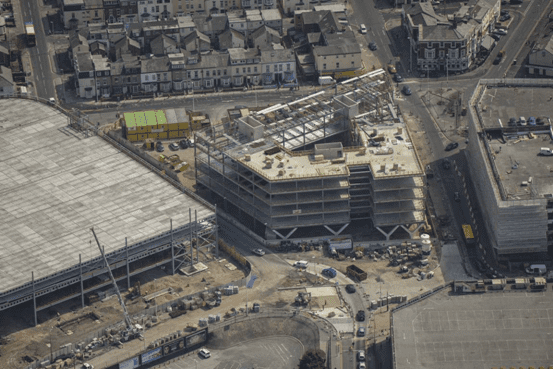 While you're here…
Go to the homepage of the Live Blackpool website for the latest updates.
Love the Fylde Coast? Sign up for your email newsletter. Packed full of interesting things it arrives in your inbox all 52 weeks of the year.
Join us on Facebook at our Visit Fylde Coast Facebook Group and follow us on Twitter @visitFyldeCoast
Plus hundreds of videos to watch on our YouTube channel – from all over the Fylde Coast!
Booking a stay? Pick a safe, clean and legal place to stay, at the very best price. Book with the Visit Fylde Coast and StayBlackpool guide.