In November 2022, Blackpool Council and Houndshill management company, Ellandi, announced Frasers Group would be the new anchor tenant for the former Debenhams store. In September 2023 work began on the store, and now it's open!
Frasers Opens at Houndshill Blackpool
Blackpool Council and the Frasers Group opened the new store in the Houndshill Shopping Centre on Wednesday 22 November 2023. As of July 2023, only 39% of the former Debenhams vacant stores around the country have been successfully re-let. So this partnership is a remarkable achievement for Blackpool and a significant milestone at national level.
Blackpool is undergoing a significant transformation with a £2bn Growth and Prosperity Programme of investment. One of the most crucial developments was the re-letting of the former Debenhams store. The store spans over 100,000sq ft and includes a range of exciting brands, including Frasers, Flannels, Sports Direct, Game, and Evans Cycles, all under one roof.
We went to take a look a couple of days after opening and it's a great addition to the retail mix in the town centre. With Sports Direct, Frasers and Flannels offering something for everyone across a range of discounted, mid range and expensive brands.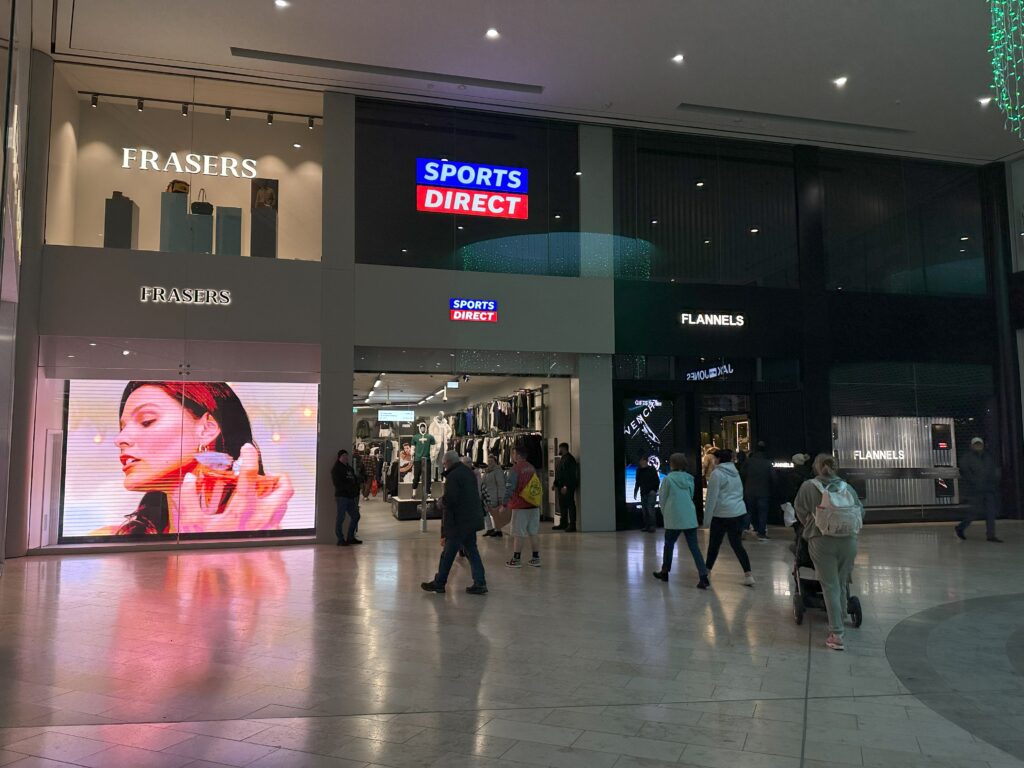 Work Begins on Frasers Group at Houndshill Shopping Centre
Published 25 September 2023.
In early September we spotted lights on inside the empty Debenhams unit on the ground floor of Blackpool's Houndshill Shopping Centre. Then a week or two later new boards and signage appeared… This marked the beginning of the conversion prior to reopening the store as a new Frasers Group department store.
We went to take a look around the site from all angles, as work begins –
Enjoyed this video? Why don't you subscribe to our Visit Fylde Coast YouTube channel – make sure you don't miss out!
Frasers Group Confirmed for Houndshill Shopping Centre
Frasers Group will refurbish the space over the coming months before opening a Frasers prior to Christmas 2023. Rumour has it that it will open on Friday 23 November, but that's yet to be confirmed.
The department store will become an aspirational retail destination in Blackpool. It will house an unrivalled range of beauty, fashion and home. Premium and contemporary accessories and childrenswear across a comprehensive mix of hundreds of brands.
The site will also see Frasers Group open a Sports Direct store, moving the brand from it's current position at Bank Hey Street. Sports Direct is Europe's biggest retailer of sports and fitness footwear, clothing, and equipment.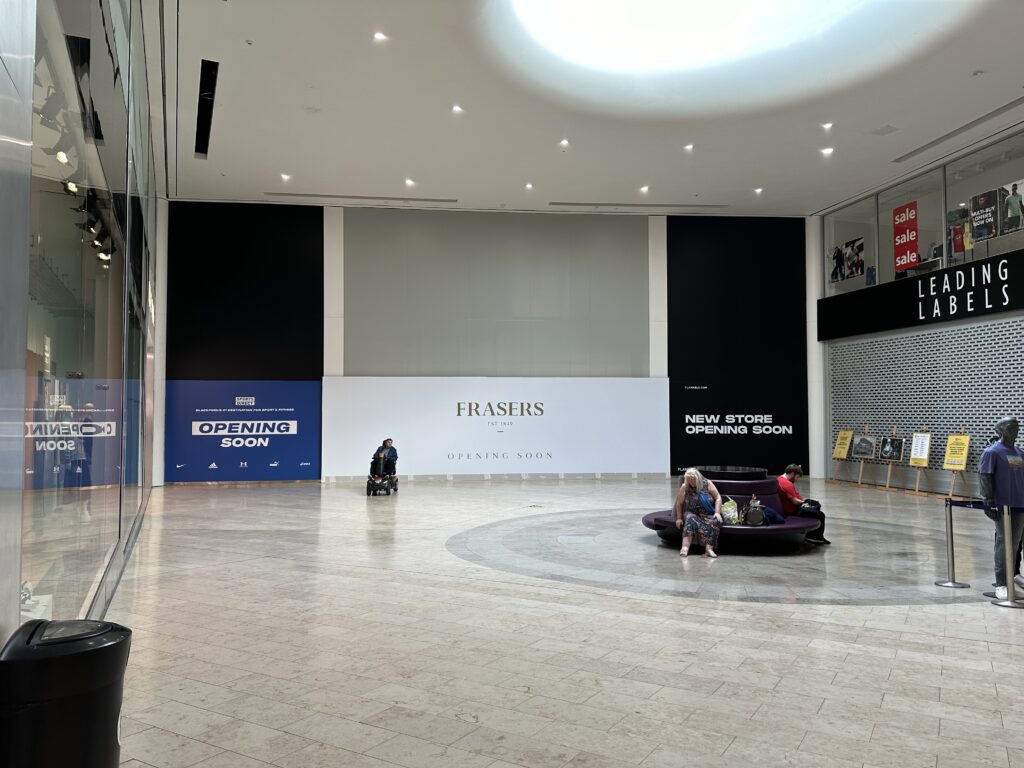 Frasers Group will also open a Flannels in the centre. The leading luxury retailer will bring a completely new experience to the shopping destination. Consumers will be able to enjoy the very best brands in luxury fashion.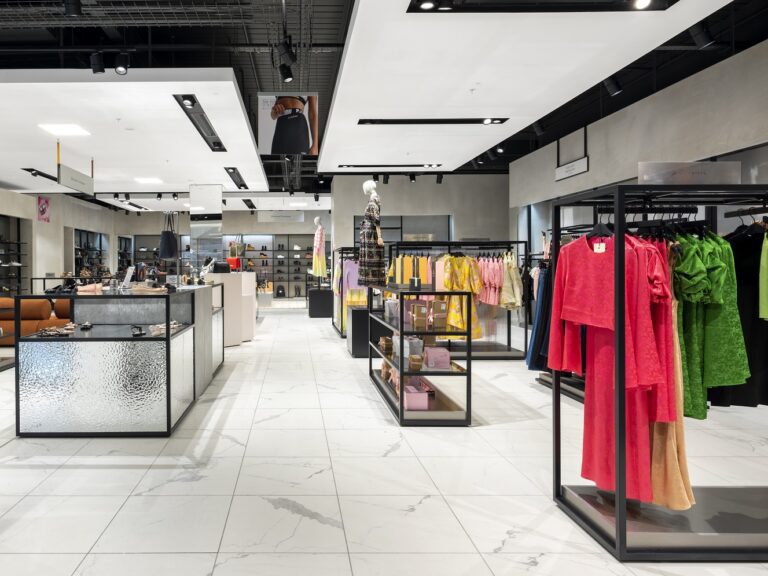 Exciting Times at Houndshill Shopping Centre
Blackpool Council acquired the shopping centre in 2019. The Council is committed to maximising its impact as a catalyst for town centre regeneration. It's a key part of its strategy to aid the town's post-pandemic recovery.
Construction of a second phase is well underway. It includes an IMAX and multi-screen cinema and new restaurant. Plus what was to be a new Wilko store – all due to open next year (2024). More than 100 new jobs are expected to be created. It will attract an additional 1.2m residents and visitors to the shopping centre each year.
Cllr Lynn Williams is Leader of Blackpool Council. She said the Frasers deal is "an enormously significant moment" for the town centre.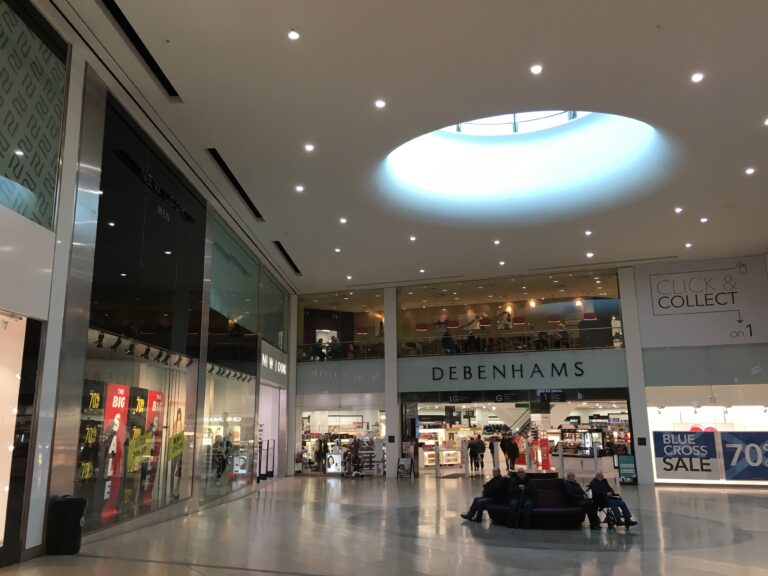 She added: "After the closure of Debenhams on 8 May 2021, we were determined to find the right replacement anchor tenant. One that would have a hugely positive impact on the Houndshill. And match our ambitions for the rejuvenation of the wider town centre. Our patience and perseverance has paid off. Frasers group has compelling national brands that will form a vital new anchor. It will cement our place as a regional shopping destination."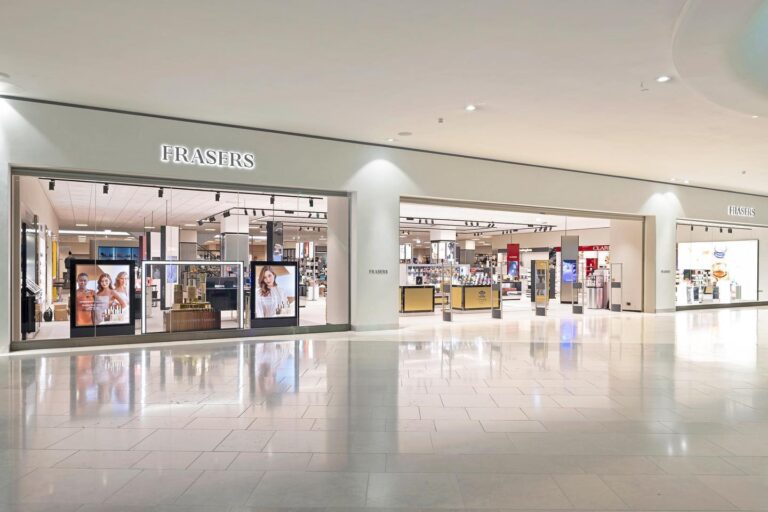 Redfining Blackpool Town Centre
Mark Robinson is co-founder of Ellandi and Chair of the national High Street Task Force. He said: "We're delighted to secure a brand-new Frasers and Flannels for Blackpool town centre. These are leading aspirational brands that will help redefine the town centre retail offer for residents and tourists."
Work on the second phase of Houndshill is progressing well and on schedule. Steelwork is taking shape to build the structure that will feature ground-breaking IMAX with laser technology, and 12-channel sound technology.
The new multi-screen IMAX – Backlot Cinema – will deliver state-of-the-art, immersive movie experiences. It's one of the largest IMAX screens in the country, standing at a massive 10.8m. Cinema-goers will have a choice of nine screens with 850 luxury seats.
Good News for the M&S Unit
Along with Frasers Group confirmed for Houndshill Shopping Centre, Blackpool Council has made another announcement. They have also acquired the building occupied by Marks & Spencer in Blackpool town centre. It has entrances on both Church Street and Victoria Street, just a few yards away from the Houndshill.
The Council say this is a "strategic acquisition". The building is in a prime location , important in the ongoing revitalisation of the town centre. M&S will continue to trade from the store.
While you're here…
Go to the homepage of the Live Blackpool website for the latest updates.
Love the Fylde Coast? Sign up for your email newsletter. Packed full of interesting things it arrives in your inbox all 52 weeks of the year.
Join us on Facebook at our Visit Fylde Coast Facebook Group and follow us on Twitter @visitFyldeCoast
Plus hundreds of videos to watch on our YouTube channel – from all over the Fylde Coast!
Booking a stay? Pick a safe, clean and legal place to stay, at the very best price. Book with the Visit Fylde Coast and StayBlackpool guide.