Update from the Friends of Eastpines Park on the Tesco Bags of Help funding bid and the next steps.
The Friends are delighted to announce that they've been awarded £8K from the 'Bags of Help' carrier bag funding bid.
They are delighted with the outcome and we would like to thank everyone who voted for us. And now you know what happens to all the 5p's paid for single use carrier bags in store!
Last year the Friends of Eastpines Park built a first section of railing at the Luton Road side of the Park. 
They are now in a position to confirm that the steel for the new railings has been ordered and the aim is to have the railings installed in April / May time.
The order comprises of 8 corner panels and 17 straight panels and it will have a huge impact and totally transform the Park. 
A large number of plants are also being ordered to go in the new garden curtesy of the funding bid, all of which will attract local wildlife and be bee friendly.
To mitigate any effects on wildlife from the works which are being carried out, 40 Hawthorne bushes have been planted on the other side of the Park and lots of bird boxes are also to be installed.
The Friends are delighted with the local support from residents, the local Police team and Blackpool Council, who fully support the plans.
Who else will benefit?
Any plants and reuseable materials which are taken out to create this garden and railing will not be lost as the Friends of Eastpines Park will send it to Jubilee Gardens at Gynn Square for their Friends group to plant there.
So if the Friends of Easpines Park are successful in this funding, their project will help lots of areas and the whole area of Anchorsholme as it allows them to take the Park to the community, rather than having a big side of it hidden from view.
One thing to add is no trees will be cut down for this garden, in fact it will see some new trees planted.
It will also see us be able to get a new notice board because our old one is currently smashed.
---
Find Out More
Join Friends of Eastpines Park on Facebook
Contact Cllr Paul Galley to get involved with the Friends of Eastpines Park
Tel: 01253 826679
Email cllr.paul.galley@blackpool.gov.uk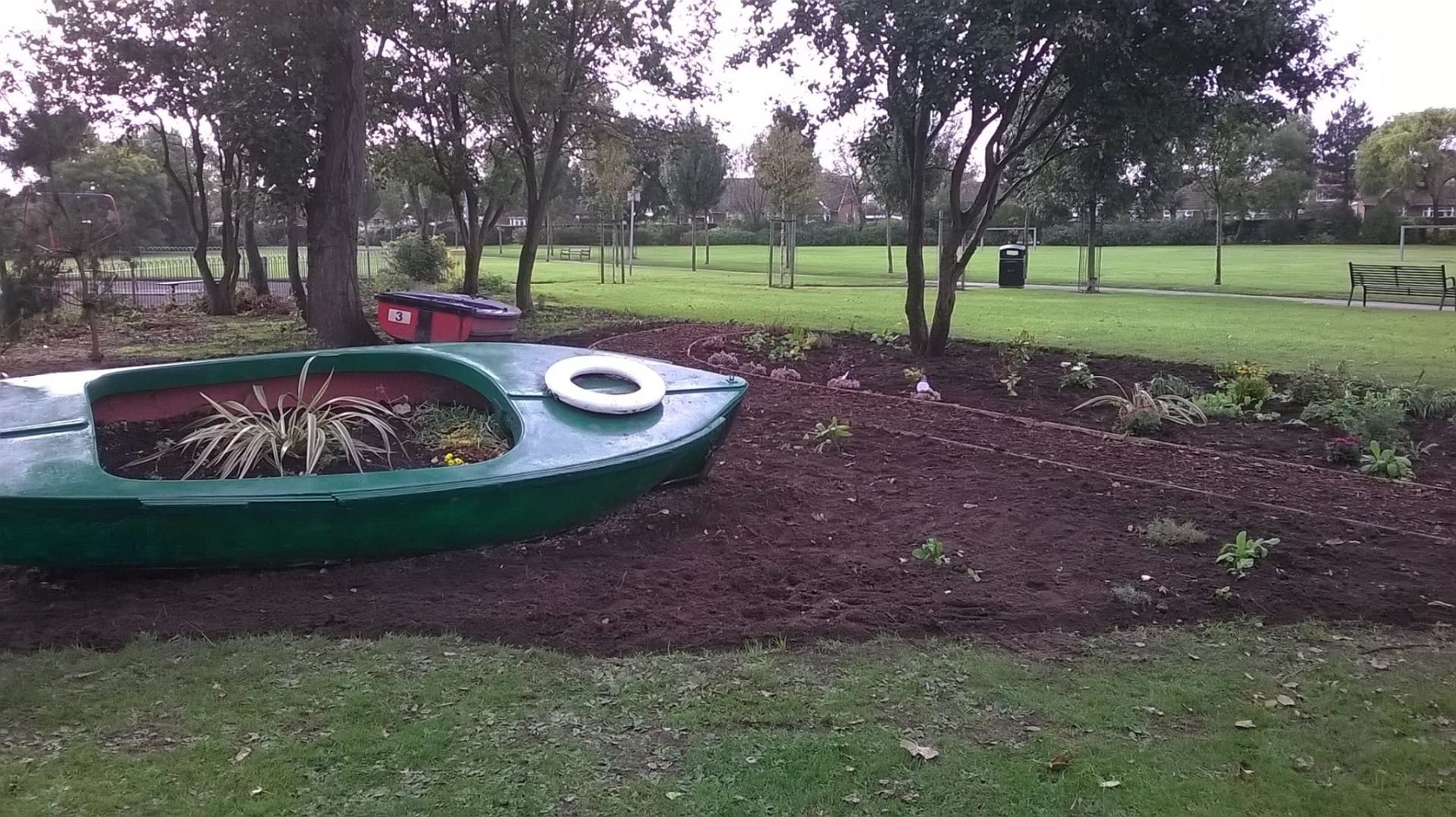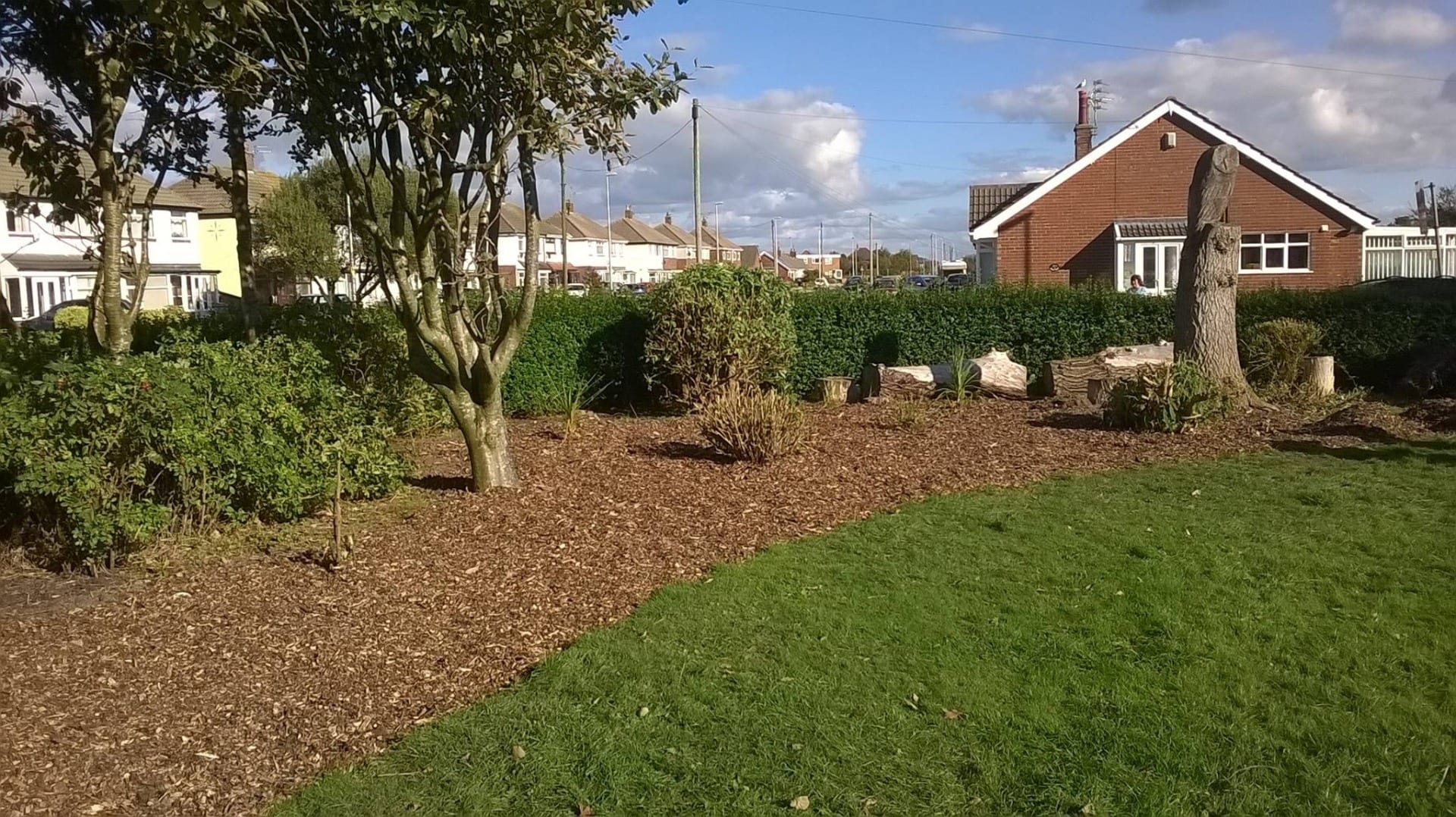 Work already carried out by volunteers to look after Eastpines Park