If you love needlework and embroidery, join Seaside Stitchers. Share your interests and develop your skills with the help of like minded people.
Seaside Stitchers is an independent group of people who are interested in embroidery and the related textile arts.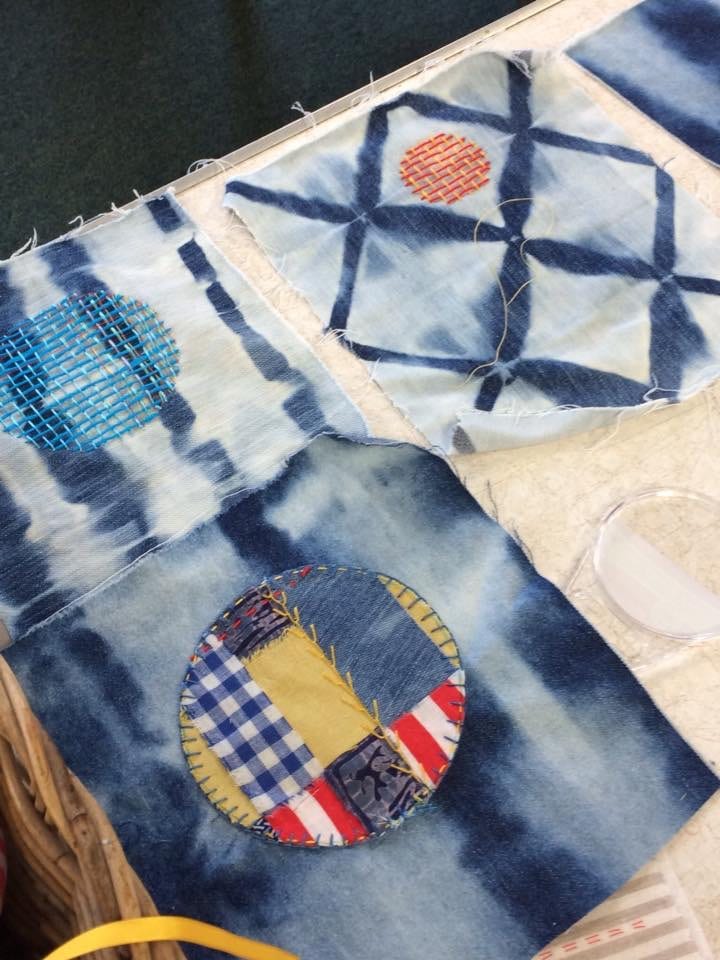 They meet twice a month on the second and last Mondays, at 1st Bispham Scout Hut, Devonshire Rd, Blackpool FY2 0JT
Meetings start at 7.15pm and last for about two hours. Tea/Coffee and biscuits are provided.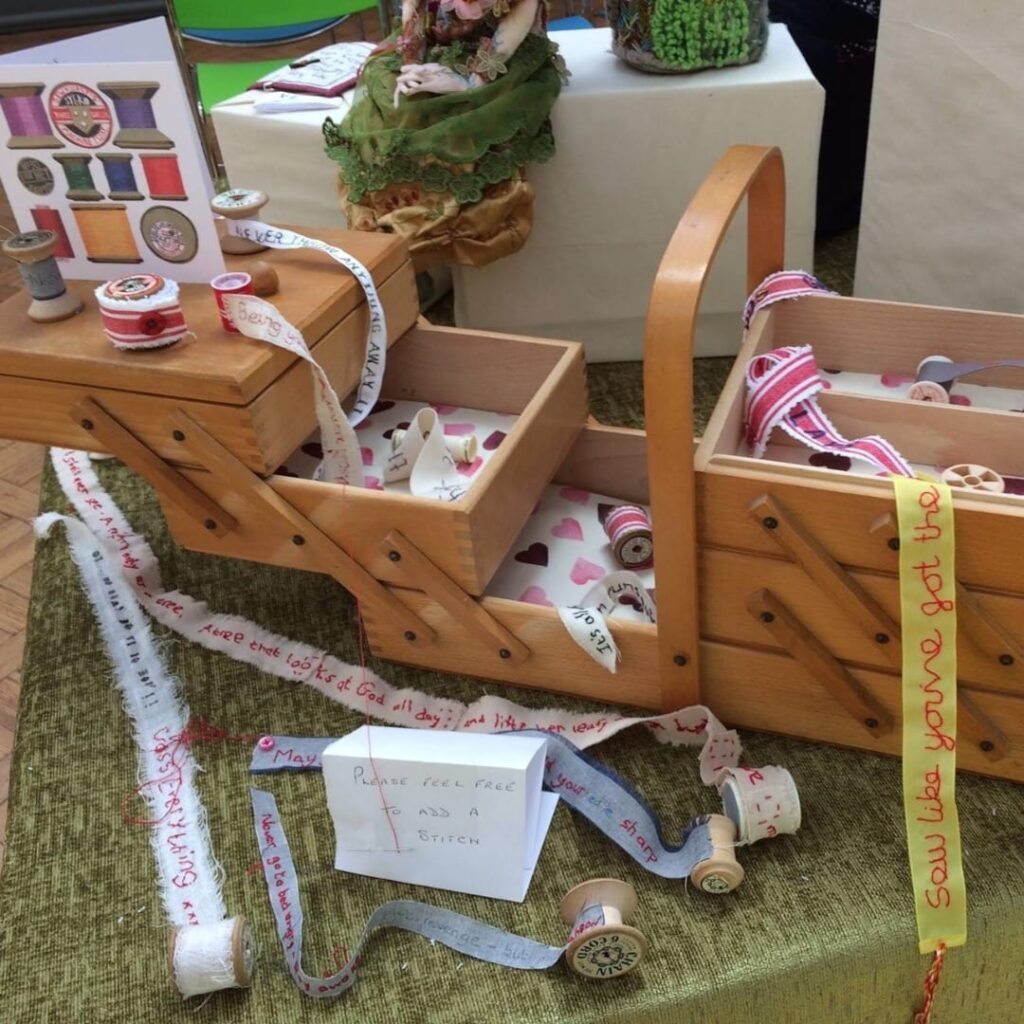 Usually one of the meetings will be a talk or demonstration while the other is an opportunity to catch up with our stitching and each other!
We are a friendly group who welcome anyone who is interested in embroidery and textiles whatever their level of expertise.
You can attend two of our meetings (admission charge £3.00 for work-nights and £5 for speakers) before you need to decide whether you want to join us.
Find out More
Join Seaside Stitchers on Facebook
Or Ring 01772 722057 or 07500 208027 for more information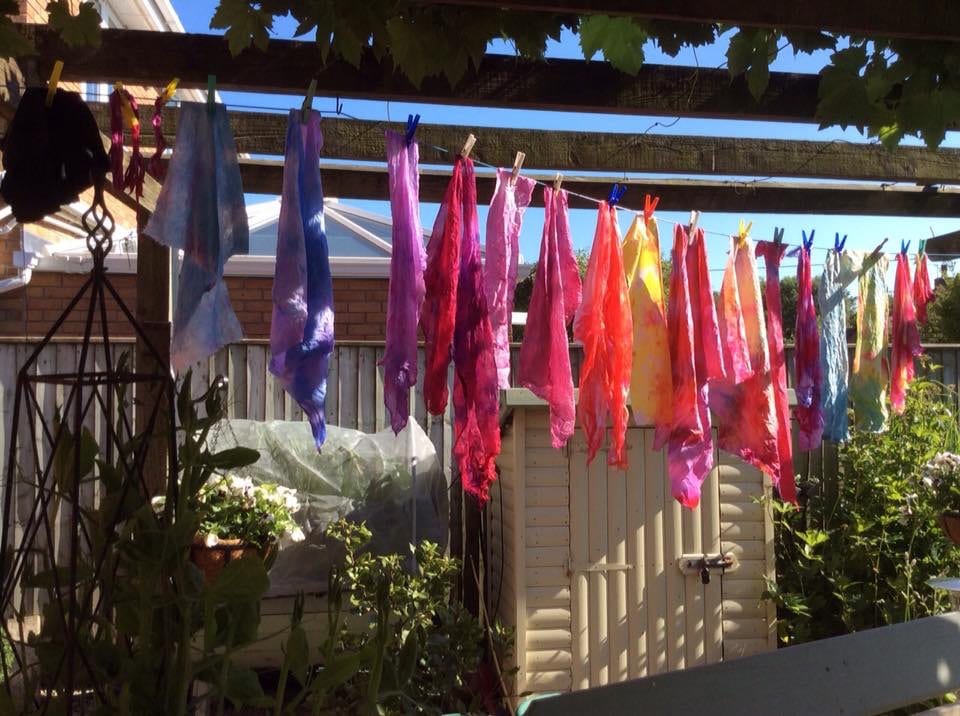 Seaside Stitchers Programme 2018-19
29th October – Kieron Nuttall "Taking care of your sewing machine"
Saturday 10 November – Workshop
12 November – Jacky Cardy "My work"
26 November Stitch Night Colaborama 2 and Starting to make a casket or box
10 December Christmas – make a festive wreath and eat mince pies!
2019
14 January Colaborama 3 and Casket/box 2
28 January Kathryn Thompson "A doll makers look at Blackpool's past"
11 February Speaker – Jessica Aldred "My work and a very famous wedding dress"
Saturday 16 February Workshop
25 February Speaker – Vanessa James Archivist at Standfast and Barracks Fabric Printers, Lancaster
11 March Re-work your UFO (or someone else's) Continue Colaborama and Caskets
Saturday 16 March Workshop
25th March Speaker "Belladonna Roses" "The corset unleashed
8 April Helen Draper-Murphy Print Part 1 Linked to next session
29 April Helen Draper-Murphy Print Part 2
13 May Upcycle night
10 June – Sketching in the Park. Meet Stanley Park Visitor Centre Car Park at 6.45 (weather permitting)
Saturday 15 June Workshop
24 June Small Paper and Fabric Collage Canvas Judith Rigg
8 July Strawberry Tea and Mini Mystery surprise Parcel and annual competitions
29 July TBC
9 September AGM
Saturday 21 September Workshop
30 September Helen Draper-Murphy Applique Embroidery Hoop
14 October Helen Draper-Murphy Applique Embroidery Hoop Part 2
In addition to our regular meeting we hold a number of one day workshops. See our Facebook page for details.
Find out More
Have a look at the Live Blackpool website homepage for more of the latest updates.
If you love the Fylde Coast you ought to sign up for our weekly email newsletter. It's packed full of interesting things and will arrive in your inbox all 52 weeks of the year.
Join us on Facebook at our Visit Fylde Coast Facebook Group
Don't forget to follow us on Twitter @visitFyldeCoast