There are restrictions during the season on taking dogs on beaches in Blackpool. A dog ban is in force each year on the main beaches, from 1 May to 30 September.
Dog Control Orders are the rules about when and where you can take your dog throughout the year, and where they should be on a lead.
Standard signage can be found on bathing beaches in Blackpool, as it can on other beaches not just here on the Fylde Coast but all around the UK.
Ban on Dogs on Beaches in Blackpool
Dogs aren't allowed on any of the main beaches in Blackpool between 1st May and 30th September, each year.
This includes all of the main Blackpool beach.
From the southern side of North Pier (ie the left of the Pier)
to the Mirror Ball at the Solaris Centre on New South Promenade.
Plus all the slopes and staircases leading to the beach.
Owners who take their dogs into these areas will be liable to an on-the-spot fine.
The fine is up to £100, rising up to £1000 if fined in court.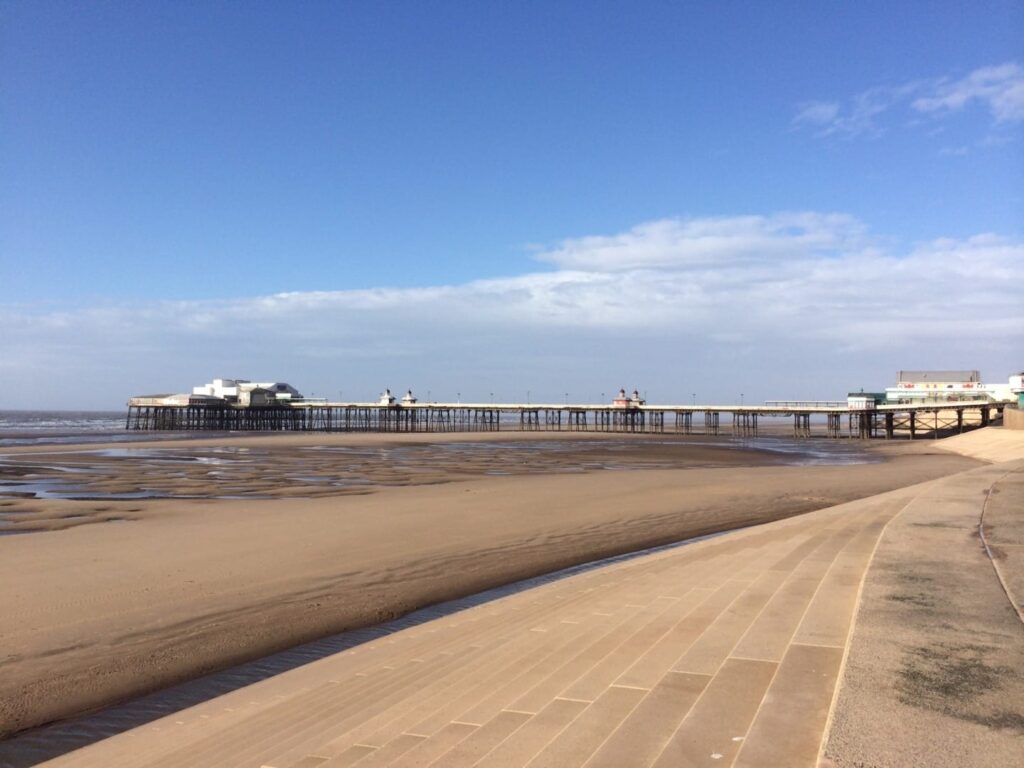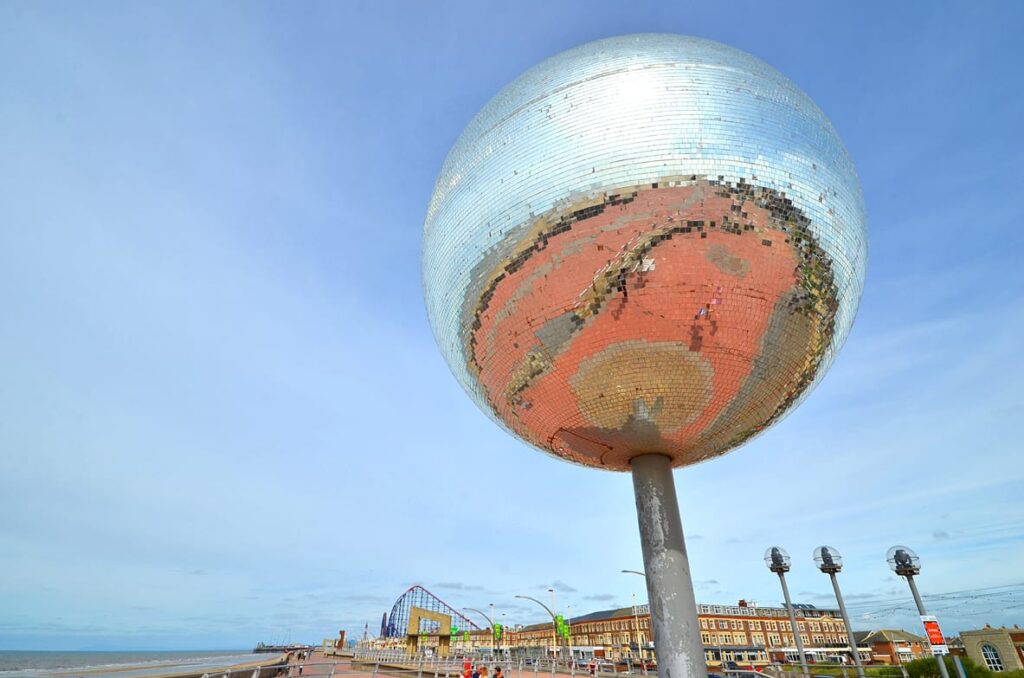 You CAN take your dog onto the beach –
– from the north (right hand side) of North Pier to the boundary with Wyre at Cleveleys
– from the area opposite the Solaris Centre southwards (left) to Squires Gate Lane where the big tram shed is.
Dogs on Leads on the Promenade
In Blackpool, any dogs on the Promenade area between the road and the beach must be kept on a lead.
The Promenades defined as being:
the open areas of land which are from the southern boundary of the Borough in a northerly direction to a point opposite to Shaftesbury Avenue, which lie between the westerly kerb line of the carriageway of the classified road A584 and the beach;
and from Shaftesbury Avenue in a northerly direction to a point opposite to Wilvere Drive, which lie between the easterly fence of the tramway and the beach, including all footpaths, embankments, glades and seawalls
Why is there a Ban on Dogs on Beaches in Blackpool?
It's usual at seaside resorts all over the UK that dogs aren't allowed on beaches during the summer season. Rules do vary from place to place and it's usually to do with whether the area is classed as a bathing beach or not. Always check first if you are in doubt.
If the area is classed as a bathing beach it will also be subject to water testing throughout the season. The results of the tests are counted towards the quality rating of the beach.
The Marine Conservation Society rates bathing waters for the Good Beach Guide, which helps you to find a clean beach around the UK. Keep Britain Tidy rate facilities and the overall environment at beaches around the UK for their Seaside Award. This identifies beaches that are clean, safe, attractive and well managed. Both systems help you to know whether facilities are good and the environment is clean and safe.
Looking after Bathing Beaches
'Bathing beaches' are the popular, well used ones. There are of course many other miles of beaches which aren't classified within this system, where you can enjoy walking, sports or other beach activities.
Dog fouling is particularly a problem on bathing beaches not only because it's revolting but because it pollutes the sea water. All around the UK huge amounts of work has been carried out at great effort and expense to clean up our shores. Work has been done to prevent sewage and other types of contamination (for example run-off from farmland etc) from entering the sea water.
It is just as important that you pick up if you are on a beach which isn't a designated bathing beach or where there aren't any restrictions on dogs. Please bag it, pick it up and bin it.
More about dogs on the beach and the rules in Blackpool here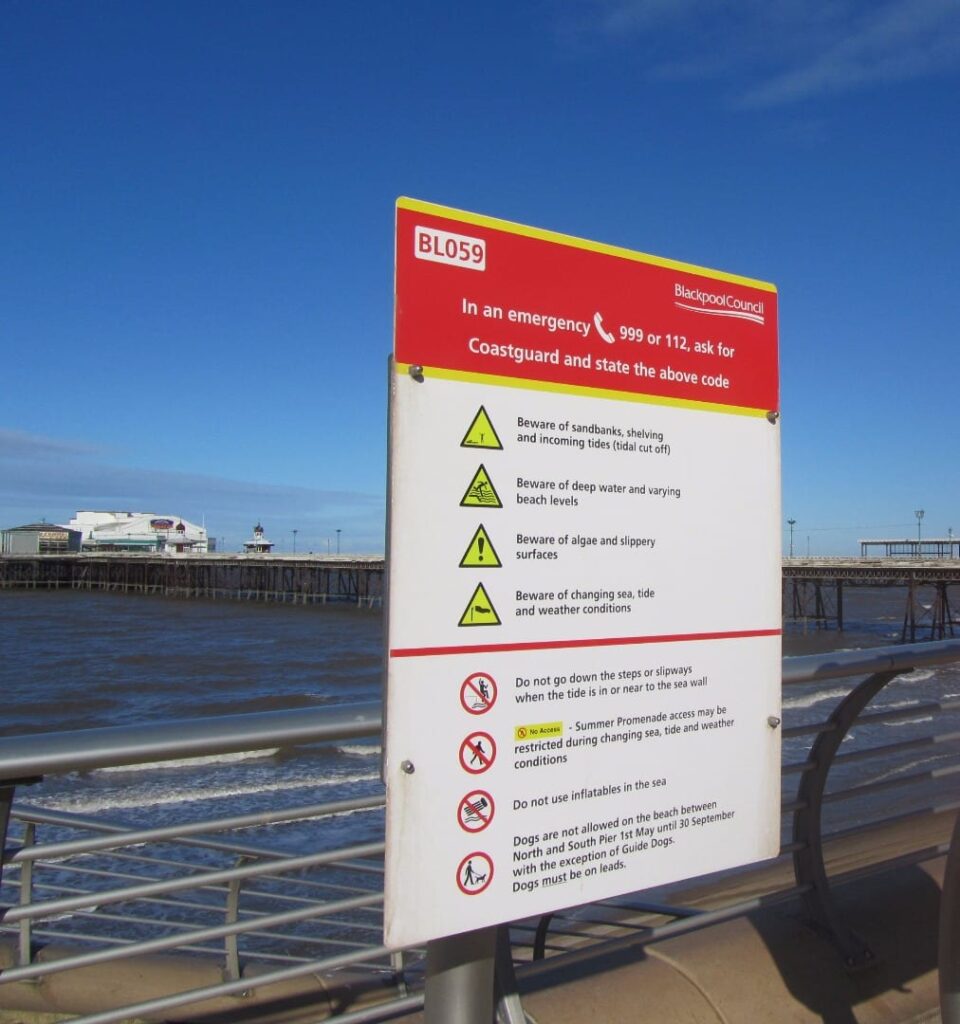 Dog owners have welcomed a new set of measures in the revised Dog Control Orders that will ultimately see Blackpool promoting itself as a dog-friendly destination.
The public consultation in summer of 2018 was extensive and attracted more than 1,600 responses. Now, Blackpool Council has agreed on a revised set of dog control orders across the resort.
Revised Dog Control Orders, October 2018
The measures to be adopted within the new Public Space Protection Orders took effect from December 1, 2018 and include:
Dog walkers being required to show they have the means to pick up dog mess when challenged by authorised officers.
This measure received overwhelming support from dog owners (81%) and non-dog walkers (85%). It's viewed as a strong deterrent to change the behaviour of irresponsible dog owners.
Extension of an existing order for dogs on leads.
To include Promenade Middle Walk, Starr Gate tram circle and South Promenade grass embankment. In addition, Cabin Walk will be designated as an area for dogs on leads by request. Fisher's Field will not be included within the extended areas.
Relaxation of the dogs on leads order.
This currently exists in the Italian Gardens and Café Terrace in Stanley Park. From December 2018 it will be a seasonal restriction from 10am-4pm from May 1 to August 31.
Lifting of restrictions for dog exclusion areas at open space ponds and wetlands.
This restriction is to be replaced with dogs on leads by request. Dogs will not be excluded from marked out sports pitches except when in use.
Continuation of the existing dogs on leads by request rule.
On all land within the borough.
Following the consultation process, a proposal to limit the number of dogs walked by one person to four will not be pursued. Nor will a recommendation to make non-microchipped dogs remain on a lead in any public space, as there is already national legislation in place for compulsory microchipping.
It's also been decided that the possible imposition of a minimum age that a child or young person can walk a dog required greater consideration. Therefore it will not go ahead at this time.
The Council has also agreed to meet regularly with representatives of dog owner action groups and other interested parties. This way they'll be able to support local dog walkers and address issues related to irresponsible dog walkers.
While you're here…
Have a look at the Live Blackpool website homepage for more of the latest updates.
Love the Fylde Coast? Sign up for your weekly email newsletter. Packed full of interesting things it arrives in your inbox all 52 weeks of the year.
Join us on Facebook at our Visit Fylde Coast Facebook Group
Don't forget to follow us on Twitter @visitFyldeCoast