There are more Seaside Awards for Blackpool Beaches this year! The national awards, announced by Keep Britain Tidy, once again recognise Blackpool Central, South, North and Bispham for high standards.
The resort has an entire coastline of award winning beaches. Take a look –
Seaside Awards for Blackpool Beaches
These awards celebrate some of the best beaches in the country. The beaches which have once again won Seaside Awards are Blackpool North beach opposite the Tower, Blackpool Central beach and South Beach. Bispham beach also won a Seaside Award.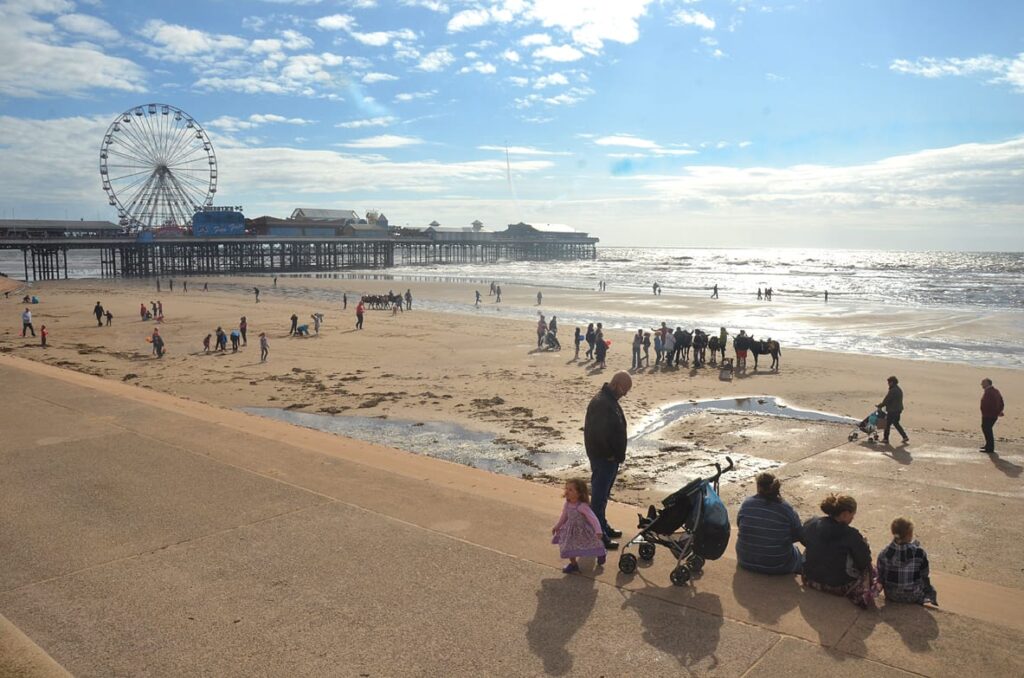 The flag is a symbol of quality which ensures visitors are guaranteed to find a clean, safe, attractive and well-managed coastal stretch.
There are miles of coastline for you to explore and enjoy in Blackpool. Go and take a walk on our golden sandy beaches – it's good for the soul!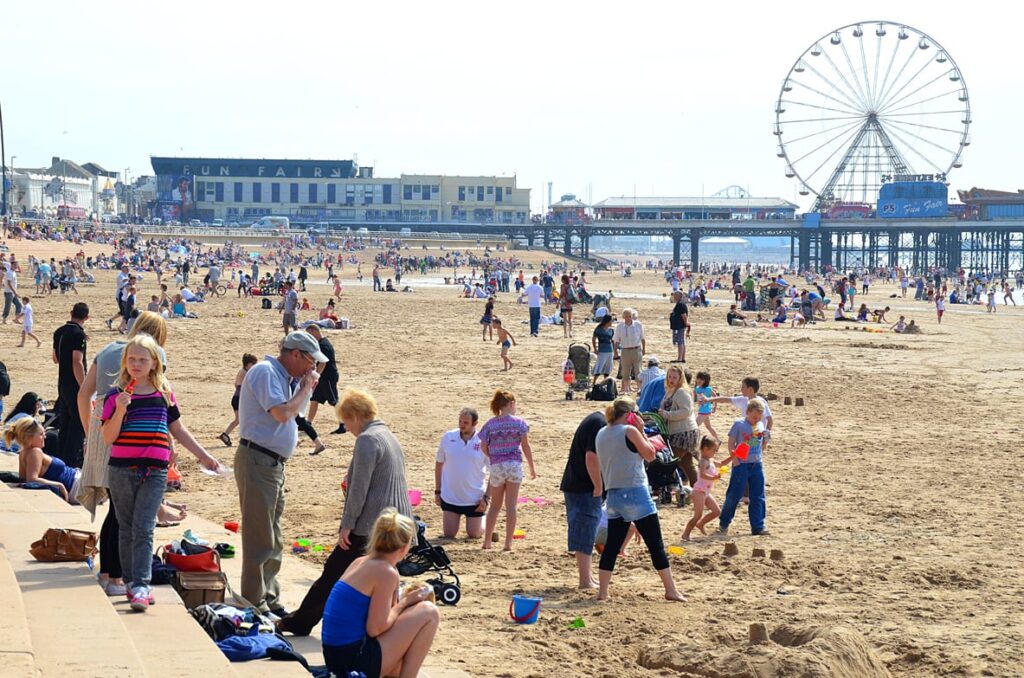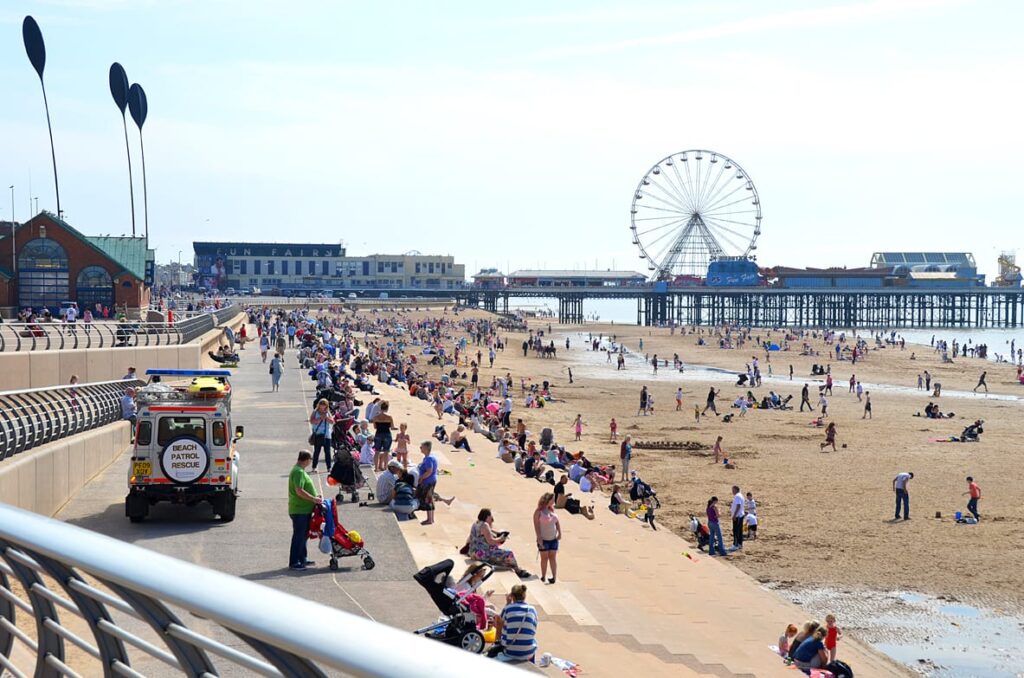 Dogs on Beaches
In order to keep Blackpool's beaches clean, dogs are excluded from the beach from 31 May to 1 October.
This includes the area between the southern side of North Pier and Mirror Ball at the Solaris Centre on New South Promenade, plus all the slopes and staircases leading to the beach.
More details about dogs on beaches here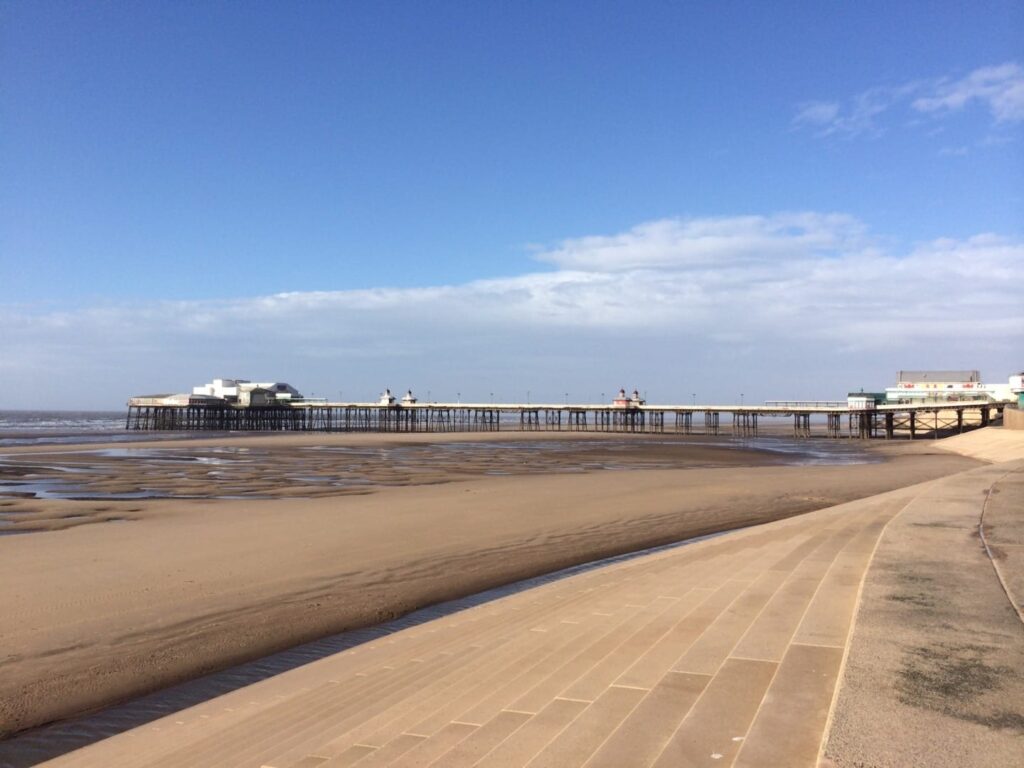 Bathing Water Quality in Blackpool
Blackpool also has more than 800 litter bins, including 250 large capacity bins on the Promenade alone. They are emptied daily under normal conditions, and collections are increased whenever there is good weather and high visitor numbers. Reminders are in place to prompt everyone to get rid of their rubbish in the nearest available bin or take it home with them.
The tough cleanliness standards are based on World Health Organisation (WHO) guidelines. They're the result of a remarkable turnaround for the resort's beaches in the last few years, where heavy investment coupled alongside work with businesses, communities and public sector partners has contributed to making sure the town has a coastline to be proud of.
Through infrastructure, planning, campaigning, volunteering, educating, engaging and hard work, the aim is to make sure everyone enjoys our beaches for generations to come.
The Fylde Peninsula Water Management Partnership was established in 2011 and is made of public and private sector. The organisation works to increase investment in the area's sewer network. Plus creating teams of volunteers and businesses to look after the quality of Fylde Coast seas.
Turning Tides
The Turning Tides partnership in the North West is maintaining and improving bathing waters for the region can be proud of. They're working with key local authorities across the region, along with environmental charity Keep Britain Tidy, United Utilities, Environment Agency and the National Farmers Union.
Since its inception in 2012, the Turning Tides Partnership has helped reduce the impact of pollution in our sea water. That pollution can come from inland, coastal and river sources. It's about protecting bathing water quality and helping to sustain seaside economies.
The overall improvement in our seawater over the last few years has been significant. Not only is that good for the town's local economy but also has big health and environmental benefits too.
While you're here…
What do you think? Why don't you join in and leave a comment below?
Have a look at the homepage of the Live Blackpool website for more of the latest updates.
Love the Fylde Coast? Sign up for your weekly email newsletter. Packed full of interesting things it arrives in your inbox all 52 weeks of the year.
Join us on Facebook at our Visit Fylde Coast Facebook Group and follow us on Twitter @visitFyldeCoast
Plus hundreds of videos to watch on our YouTube channel – from all over the Fylde Coast!