Looking for somewhere to stay for your next break? We've done the legwork so you don't have to. Here's our guide to hotels in Blackpool – Charnley Road. You'll get a home-from-home welcome at the mainly small, independent hotels, guest houses, bed and breakfast and apartments.
Where is Charnley Road?
It's right in the Central Holiday Area – convenient to get to and handy for all the central Blackpool attractions. Charnley Road is close to the town centre, The Blackpool Tower and Winter Gardens. It's handy for Coral Island and the seafront attractions too.
The western end of Charnley Avenue isn't far from the new Blackpool Central development. In 2023 a brand new multi-storey car park will open there too.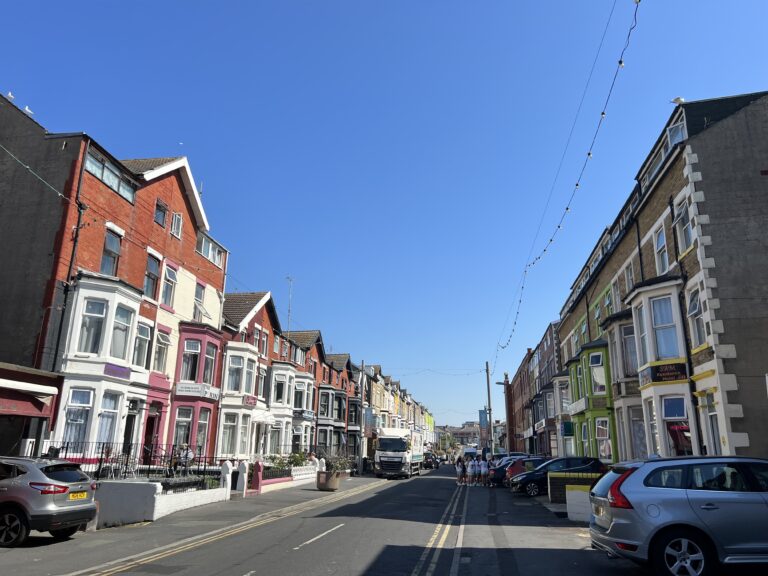 There's some free on-street parking at individual holiday properties, with plenty of Pay and Display parking nearby. In fact, South King Street car park is accessed from Charnley Road.
Here's a Google map showing which area this page covers. Click on the map to explore.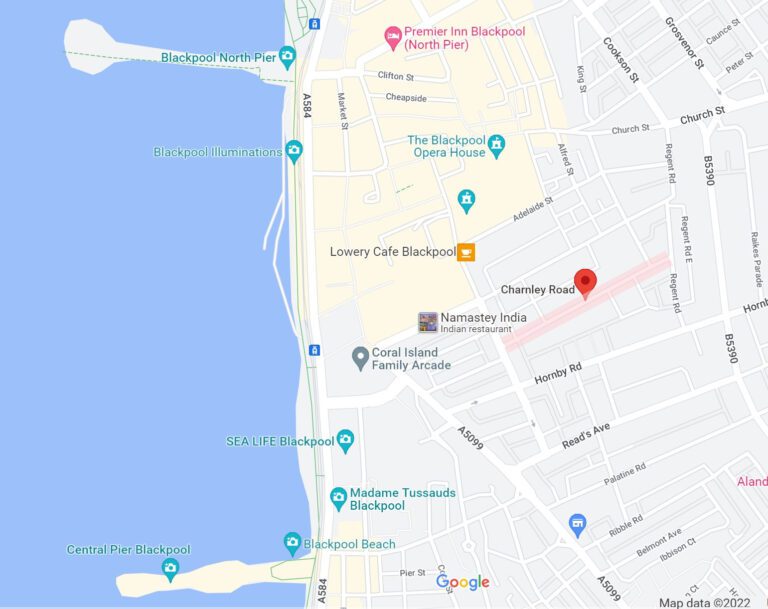 Blackpool Transport operate Fylde Coast service buses and trams. Why not buy a pass then you can enjoy unlimited travel during your stay. There are handy tram stops all along the seafront too.
Charnley Road is near to the town centre – you can stroll there. Use public transport to get around the area.
The Blackpool Tower, Winter Gardens, theatres, bars and shops of central Blackpool aren't far away.
We went to have a look –
Enjoyed this video? Why don't you subscribe to our Visit Fylde Coast YouTube channel – make sure you don't miss out!
More about Charnley Road
When you look at a map you can clearly see a grid of long, straight, interconnecting roads forming the backbone of Blackpool. Most of them date way back in time, to the 1800's when fields and open land was enclosed.
Charnley Road is one of these old, original roads. Look up at the architecture of the tall, old buildings and you can imagine what it would have been like, back in the day.
Here's a few bits of random Charnley Road trivia, from down the years –
It was 1890 when William Grantham founded Grantham's Sign Writers and Stationers at Charnley Road. For many years the premises were their retail shop. Now sadly closed, it's the base for their online store. Granthams was a favourite spot to head to on rainy days while on holiday as a child in the 1970s – and most definitely a favourite haunt of VFC right up to closing.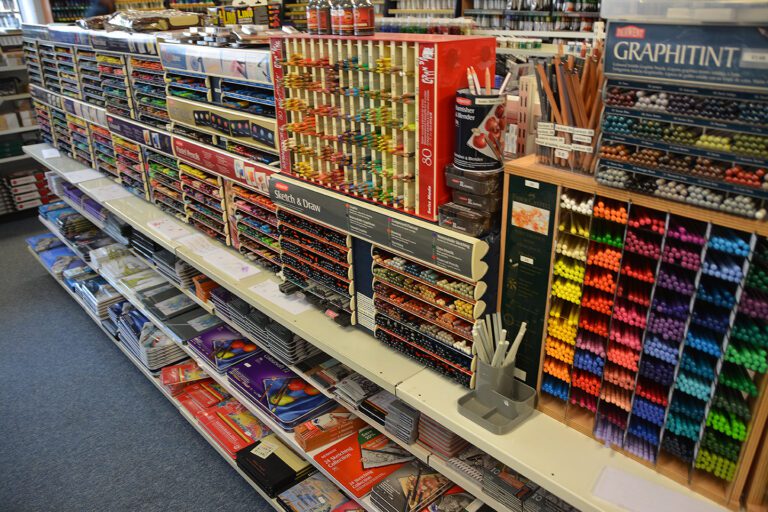 The Weights and Measures Inspector's Office was based there in 1927.
The Blackpool Co-operative Society Funeral Chapel opened at 19 Charnley Road on 9 September 1931. It was later occupied by the NDF furniture store, which opened in 1976 and closed in 2007.
The 'Donkey Charter' of May 1942 required all beach donkeys to be licensed. This was done at Charnley Road.
Ever noticed a hotel called 'Barry's' at Charnley Road? It was owned by actress Alice Barry who starred in Shameless.