The Blackpool tram line has been there for over 100 years and has seen the Fylde Coast change and grow and evolve into the place it is today.
It was in the late 1800's when huge numbers of working class people started coming on holiday to Blackpool that the transport infrastructure had to be improved to cope with demand.
Blackpool built what was the country's first permanent electric street tramway, which opened on 29 September 1885, originally running from Cocker Street to South Shore – and it's operated ever since.
Following a four year, £100m upgrade, on 3 April 2012 the brand new Flexcity Bombardier trams made their very first passenger journey along the Fylde Coast, marking the start of a brand new era of passenger transport for residents and visitors.
The old tram cars didn't comply with modern access rules for disabled passengers, without suitable platforms and high steps up to the tramcars, which meant that if they weren't changed and adapted the service would ultimately have had to cease.
So the huge project to modernise the tram way for the twenty first century began, with £100m of investment, new tracks and platforms and a completely new system for the future.
The heritage trams continue to run from Squires Gate to Little Bispham, at weekends during the season and every day in the school holidays.
The tramline runs along the coast right up to Anchorsholme, where it parts from the seafront to go through the centre of Cleveleys, and continues inland to where it briefly meets the seafront again at Fleetwood near to the North Euston Hotel and RNLI station at the Esplanade.
There are stops all the way along the promenade, and with trams every 20 minutes it's not only an ideal way to get around, it's also a good way to see the coast!
---
Find out More
More about tram travel from Blackpool Transport Services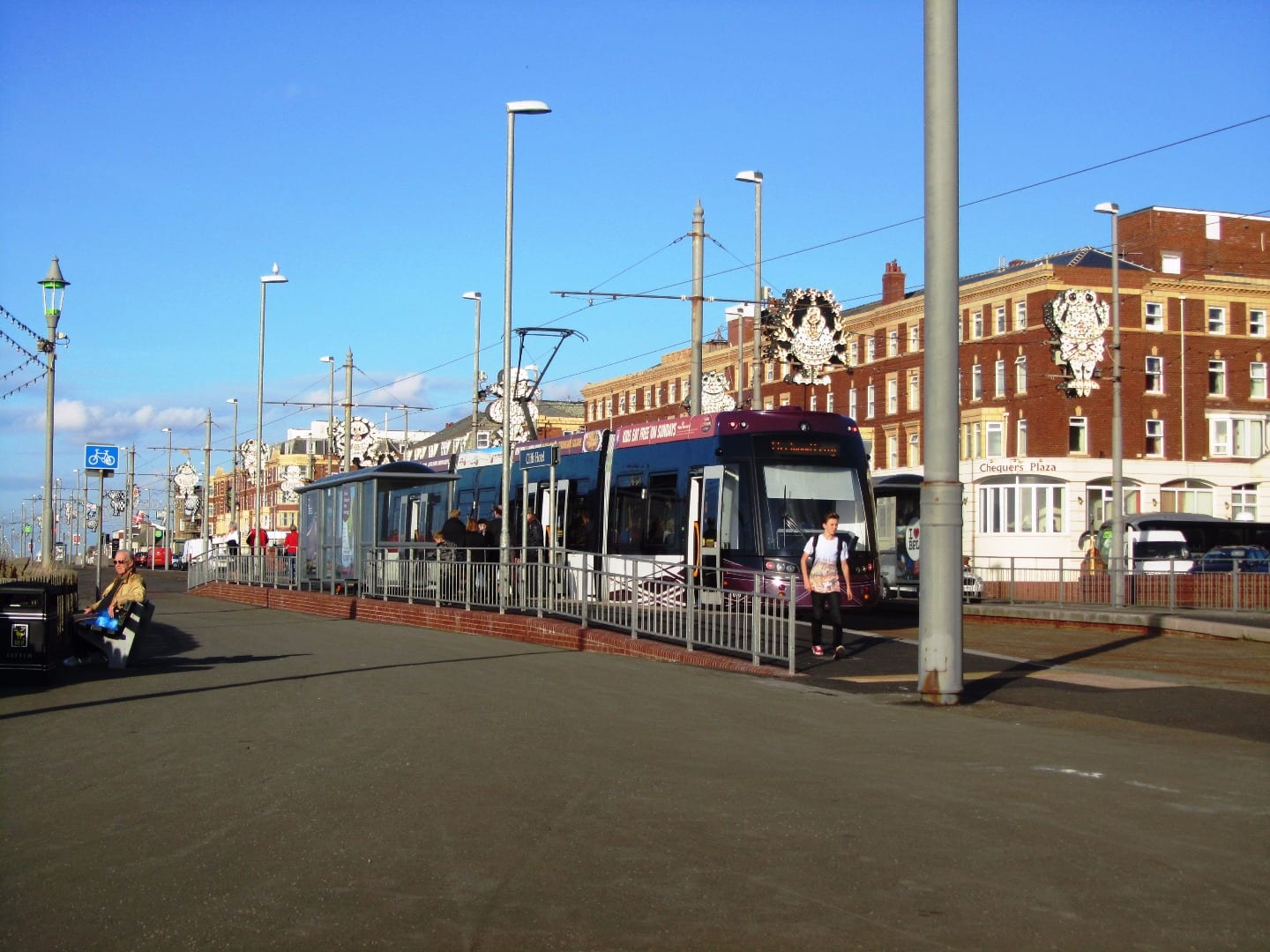 Tram at North Shore Blackpool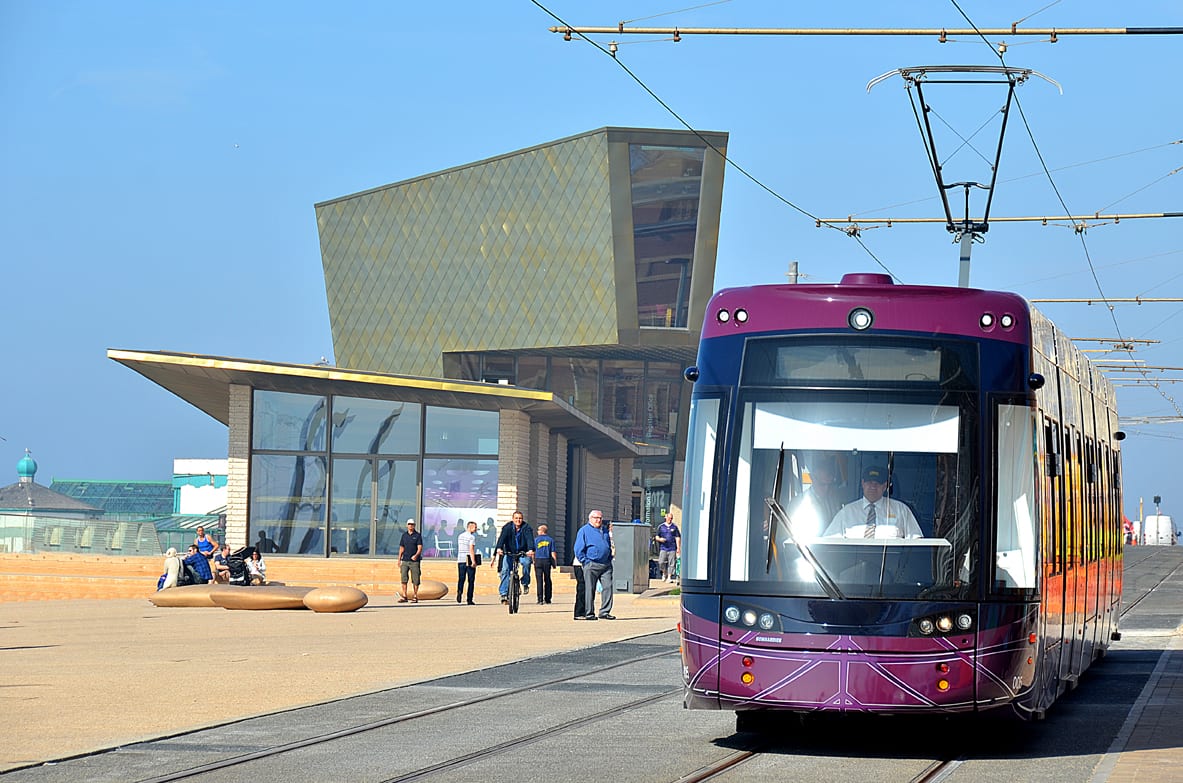 Blackpool Tram at Festival House on the promenade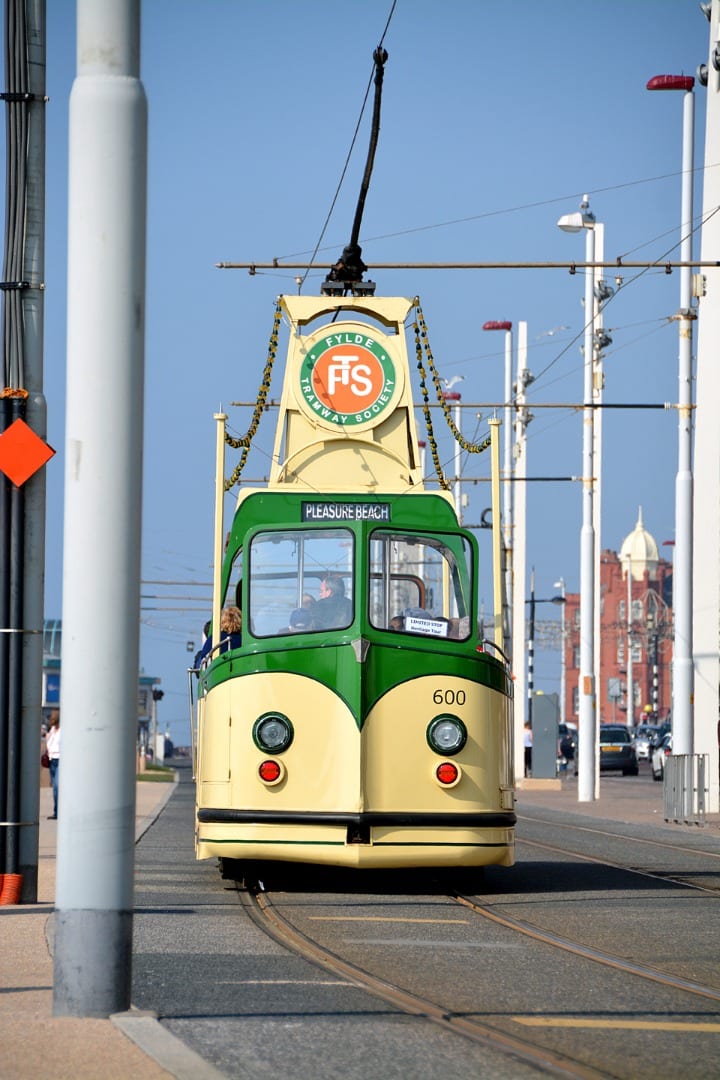 Open topped Heritage Tram at Blackpool