This much-loved little glove puppet began life on Blackpool North Pier in 1948. He went on to become the most enduring character in the history of children's television in this country. Blackpool – it's where Sooty comes from! Read on to find out how this furry yellow character began…
Sooty and Friends Light up the Golden Mile
For the 2019 Illuminations season, Britain's best-loved bear got the ultimate accolade. Pride of place on Blackpool's famous Golden Mile!
Giant models of Sooty and his friends, Sweep and Soo, can be seen in a road section at Blackpool central promenade. The colourful display is a celebration of the little glove puppet, right here in his birth town.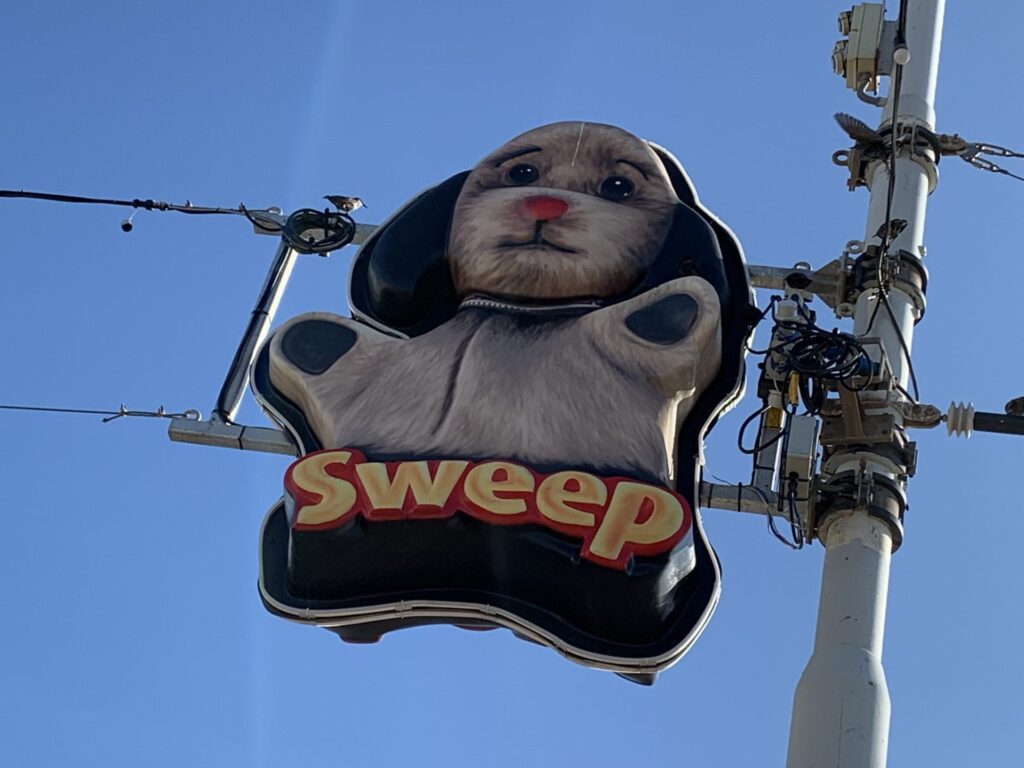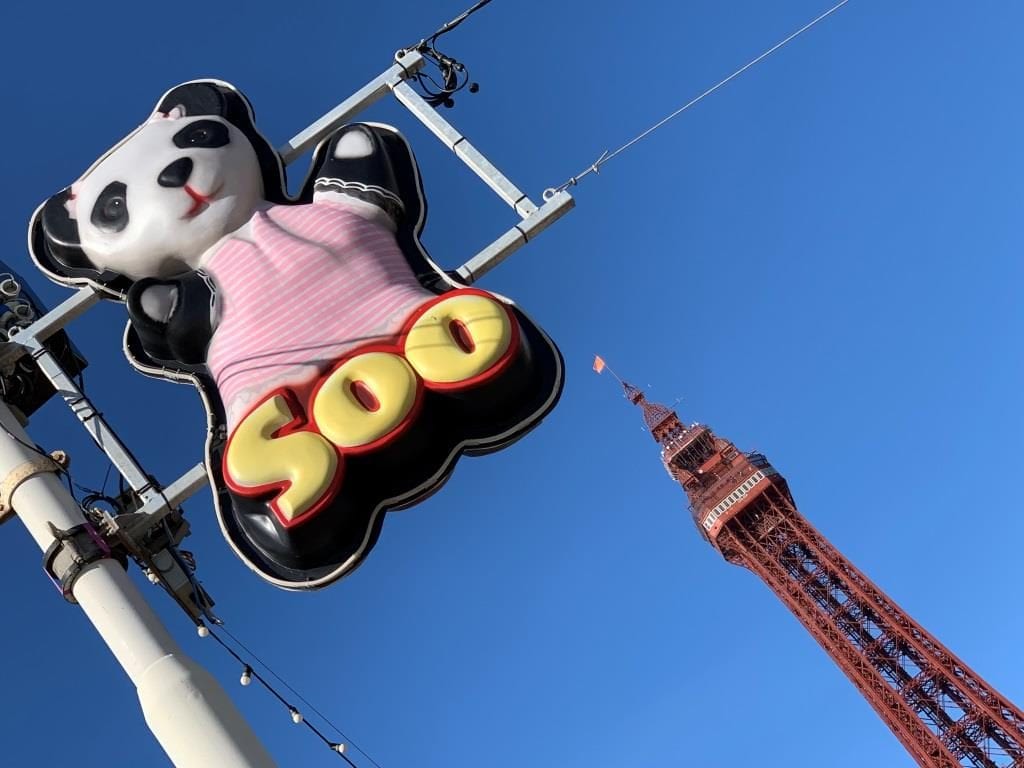 The display also features Sooty's right-hand man, Richard Cadell, and complements other illuminated tributes to the character.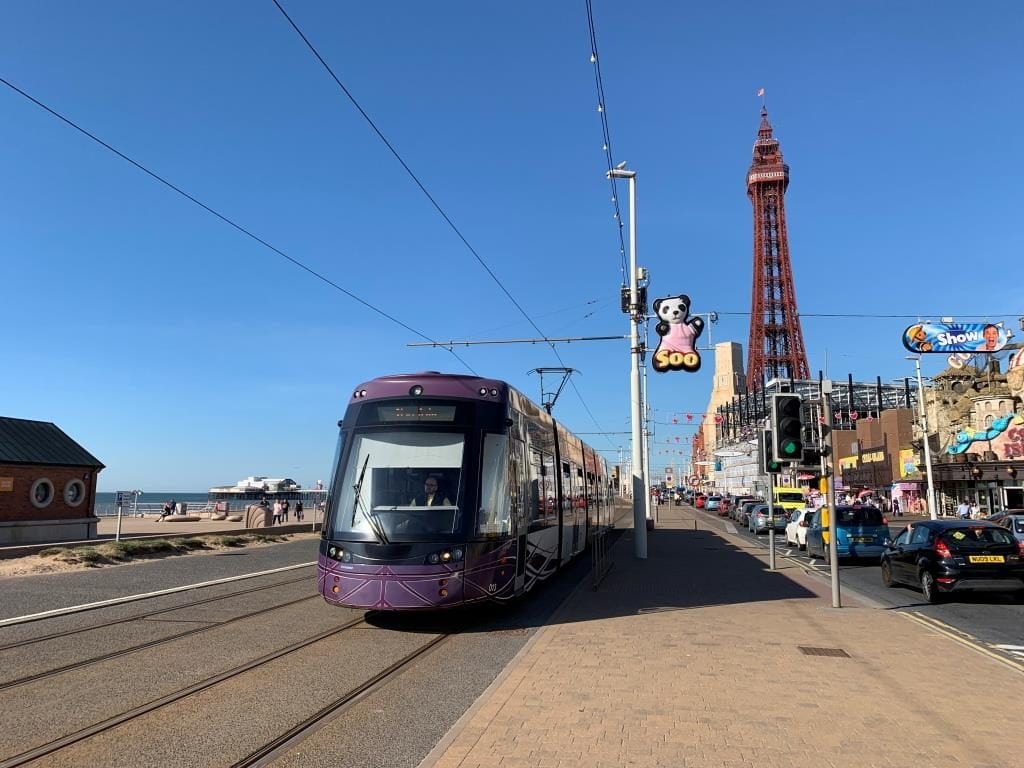 At the north end of the Illuminations you'll also see a tableau, installed in 2018, to celebrate his 70th birthday.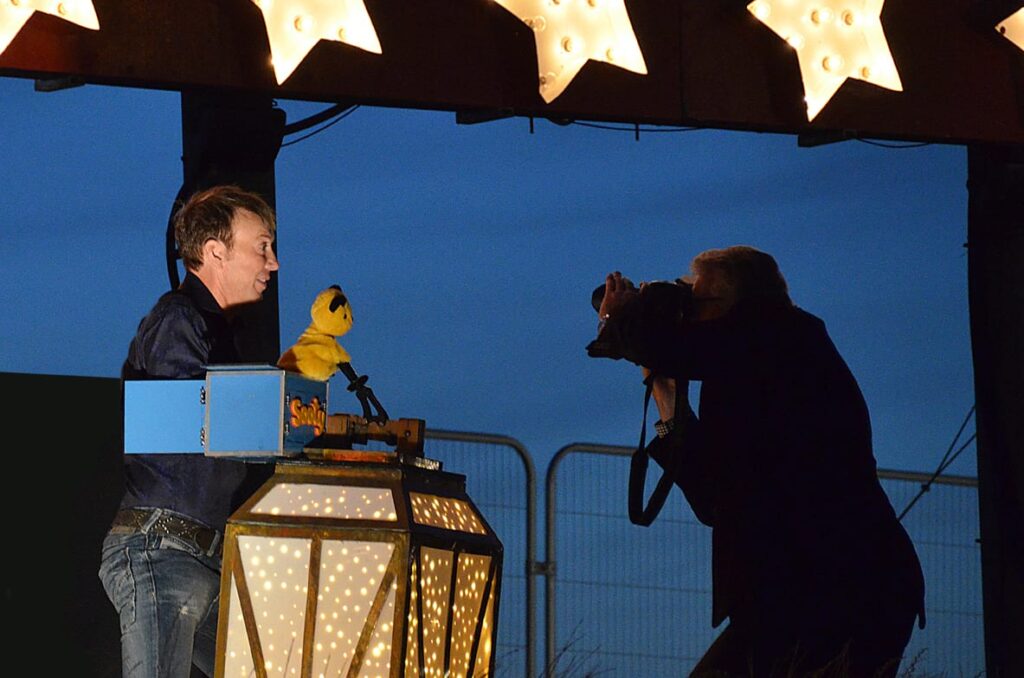 Richard Cadell is Sooty's partner in puppetry. He said "Having seen how much people love the tableau, it seems only right to go one better and give Sooty pride of place on one of the most famous stretches of promenade in the world.
"The Blackpool Illuminations delight all generations, and we know that every single person viewing them will know and love this little glove puppet and his friends."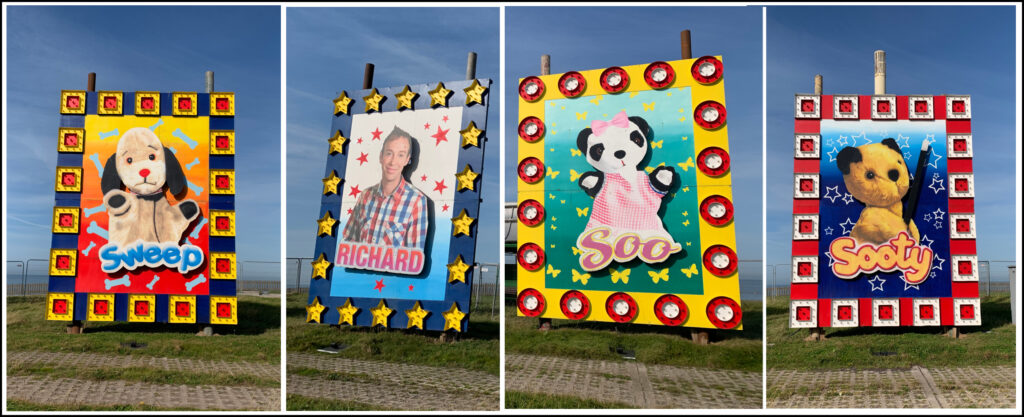 Blackpool – it's where Sooty comes from!
That summer back in 1948, Harry Corbett travelled to Blackpool from Yorkshire, for a holiday with his family. Harry worked as an electrical engineer at the time, but hosted children's parties to earn extra money to look after his family.
While walking on North Pier on 19 July 1948 he first saw the puppet on sale in Paul Clives shop. He first checked with his wife, Marjorie, that he could buy the puppet – for 7 shillings and sixpence. It was salesman Bill Lamb who looked after Harry. The glove puppet was first called Teddy and used to entertain his son, then soon became part of his magic act.
The chimney soot on his nose and ears were added to enhance his character, of course leading to the name 'Sooty'.
On 3 May 1952, Harry Corbett first appeared on BBC TV's Talent Night with his little pal and Sooty became a star! The Sooty Show began in 1955. And so began this television legend and icon!
Did you know? At well over 50 years and still on TV today, Sooty is the world's longest running children's television programme.
This interesting clip explains how everyone's favourite glove puppet began, complete with old footage of Blackpool.
See where Sooty comes from!
The original Sooty glove puppet is on display at North Pier. Find him in the bar opposite the Box Office, next to the cafe.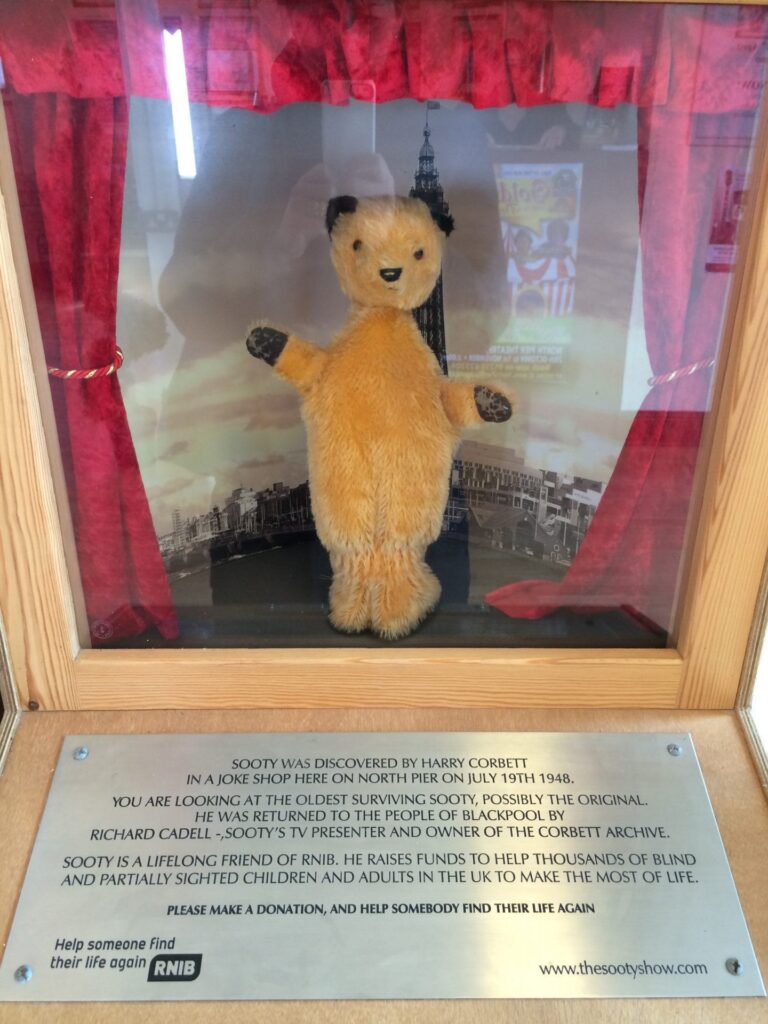 The plaque underneath his case reads:
"Sooty was discovered by Harry Corbett in a joke shop, here on North Pier on 19 July 1948.
"You are looking at the oldest surviving Sooty, possibly the original. He was returned to the people of Blackpool by Richard Cadell, Sooty's TV presenter and owner of the Corbett archive.
"Sooty is a lifelong friend of RNIB. He raises funds to help thousands of blind and partially sighted adults in the UK to make the most of life."
Did you know? That Sooty also has his very own Blue Plaque too!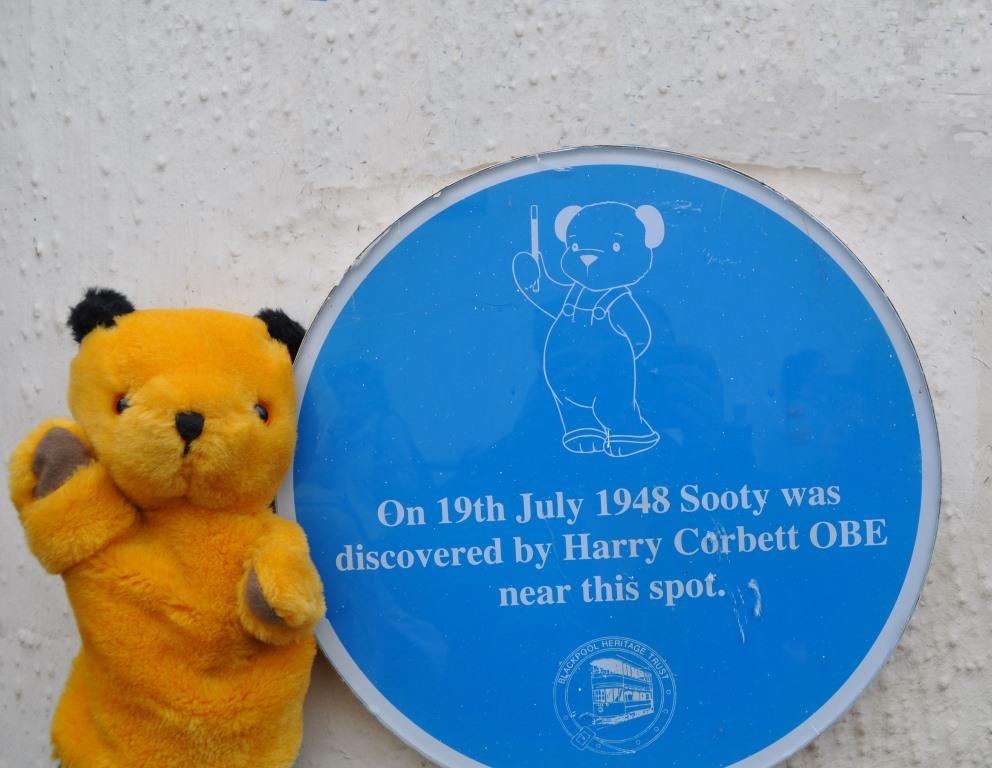 Who's your Favourite Sooty Presenter?
Harry Corbett was the first TV presenter to work with Sooty, Sweep and Soo.
Then his son, Matthew Corbett, took over the important task. Here's an episode from 1984 – one of the last ones to feature Harry Corbett.
Today, Richard Cadell is presenter of the Sooty show. Here's a current clip –
Find Him Online –
Check out the website at www.thesootyshow.co.uk
MANY THANKS to Nick Moore and his fascinating History of Blackpool for some of the historical information in this post. You can read his history here
While you're here…
Have a look at the homepage of the Live Blackpool website for more of the latest updates.
Love the Fylde Coast? Sign up for your weekly email newsletter. Packed full of interesting things it arrives in your inbox all 52 weeks of the year.
Join us on Facebook at our Visit Fylde Coast Facebook Group and follow us on Twitter @visitFyldeCoast
Plus hundreds of videos to watch on our YouTube channel – from all over the Fylde Coast!
Booking a stay? Pick a safe, clean and legal place to stay, at the very best price. Book with the Visit Fylde Coast and StayBlackpool guide.