The beaches all around the UK are a precious natural resource which have suffered from pollution and the influence of man going back through history.
In these modern and enlightened times, much work is done to protect and preserve this natural resource, by national charities like the Marine Conservation Society (MCS), statutory agencies like the Environment Agency and United Utilities, by community groups who manage their own small patch and individuals who pick up litter while they're out walking.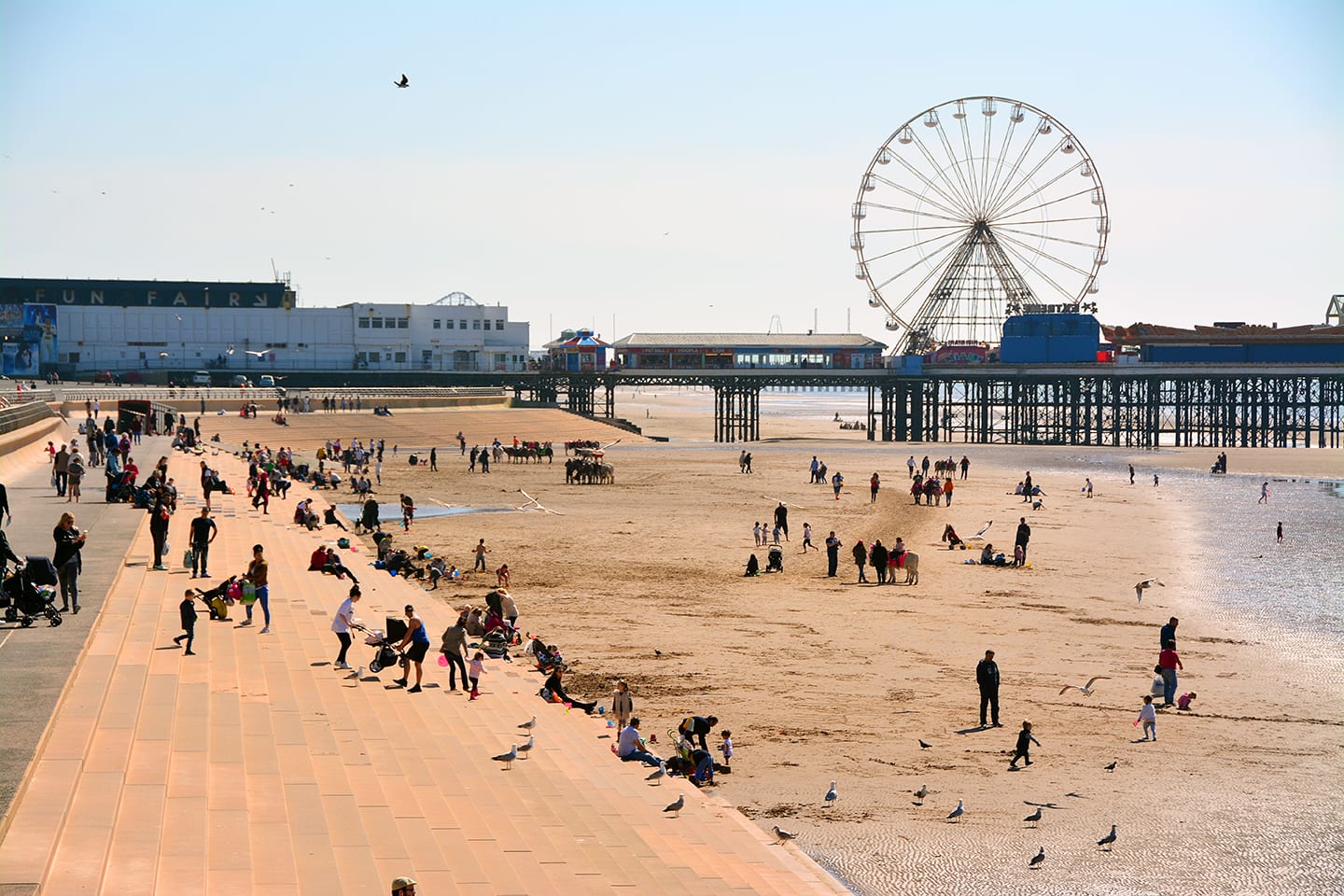 Added together, all this effort makes a huge difference!
In 2016 Blackpool South Beach was awarded its first ever Blue Flag – which shows just how much work has been done here.
Bathing Waters
Throughout the bathing season, water tests are taken from specified places at specified times on registered bathing beaches all around the UK coastline, and on this basis a bathing water quality level is awarded.
There are many different factors which affect these readings and which can cause them to fail, and many parties, including the general public, can help to play a part both at the beach and at home – small changes in our behaviour can make a big overall difference.
For example, did you know that putting the wrong things down your toilet and using it as a bin can lead to the sewage system blocking, which causes overflows into rivers during times of heavy rainfall.
If you put fats and oils down your sink it will block pipes in much the same way that cholesterol blocks your arteries, and this also reduces the capacity of our sewage systems and causes overflows.
Incorrectly connecting the waste water plumbing from your house is an issue – if the foul drains are connected to your surface water system that means the foul waste isn't treated before being discharged into rivers or the sea.
And yes, even leaving dog poo on the beach can cause a bathing water reading to fail.
Join in and Help Out
There are a number of community groups on the coast who carry out a regular programme of beach cleans.
There is the Friends of Lytham Estuary, St Annes Beach Care Group, Cleveleys Beach Care and Rossall Beach Residents & Community Group who clean the northern beach of Cleveleys sea front. There's a monthly beach clean on Blackpool seafront near to the RNLI. You can find details of all these beach cleans from the LovemyBeach website
You can also pick litter up while you are on the beach on your own – take a carrier bag and a pair of disposable gloves pop what you collect in one of the big bins. 
The litter and debris which is left on the strandline is both what is washed up from the seas and which is dropped on the shores. Marine litter has huge consequences for wildlife and the habitat in which they live, so please bin your litter when you are at the beach.
Help to keep Blackpool beach clean and golden