It's widely known that the shoreline of the Fylde Coast was once further out to sea than it is today. Various places are said to be lost to coastal erosion – and the lost village of Waddum Thorpe is one.
MANY THANKS go once again to Nick Moore and his fascinating History of Blackpool for historical information used in this article. You can read it in full here
Folklore has it that Waddum Thorp – or Waddam Thorpe – was once a mile out from the present Starr Gate.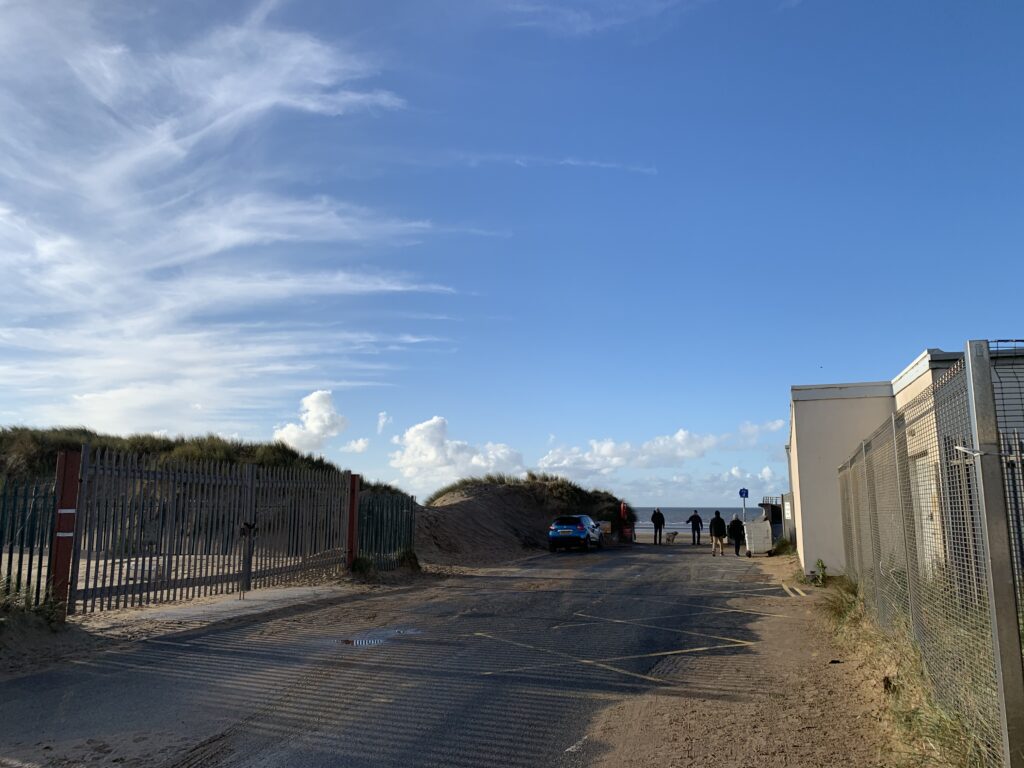 There's no record of any residents surviving when the village was washed away in 1532. Indeed, there's no mention of it anywhere else, except by Messrs Dodsworth, Whittle and Thornber. In fact, it's existence is as yet unconfirmed.
Where does the name come from?
Waddum Thorp could mean 'settlement by the wood at the water meadow'. From the Old English, pre-7th centure "wudu" meaning wood, "hamm" meaning water meadow, and "thorp" meaning hamlet.
For years, this land was covered by the sea, which then receded to the present coast line. In doing so it created a strip of land known as the Horse Banks (a corruptions of Hawes Banks). About a mile wide it was useless for years, but occasionally used for grazing until at least 1612.
Washed Away or Not?
History, being a series of recollections and notations, contradicts itself regarding Waddum Thorp.
One account has it being washed away in 1532.
Yet in 1799 a Mr Leigh stated that "Waddum Thorp existed as a village, as late as the year 1601. During the Saxon era, habitations for fishermen and others formed on that line of coast. Cross-slack was originally termed 'Church-yard-slack' from there having been a religious oratory and cemetery there."
Or are both accounts wrong? Is the tale simply a tale?
Pennystone Rock
If you're lucky, you might spot Pennystone Rock at a very low tide, opposite Pennystone Road at Bispham. Sort of opposite the end of Red Bank Road, a little north of the Illuminations arch. You can often see it's smaller relative, Carlin Rock. It's even visible at low tide as you drive along the promenade.
It's said to be the site of the Pennystone Inn, where landlord Thrifty Jack sold his famous penny pots of local brew.
Whatever it is, Pennystone and Carlin rocks are signs that the shoreline of Bispham was once in a different place!
Find out more about Pennystone Rock here.
Rising Sea Levels
One thing we do know is that there is evidence of rising sea levels. In summer 2019, Imogen Lyons, a Lancaster University student, researched this very subject. Find out more and read the dissertation here.
She concluded that a storm surge was the most likely cause of the disappearance of habitation offshore from Cleveleys. It's believed that a village called Singleton Thorpe was also lost to the sea.
However – Waddum Thorpe and Kilgrimol off St Annes – weren't lost at the same time.
What do you think? Is it fact…. or a great tale?
While you're here…
Have a look at the homepage of the Live Blackpool website for more of the latest updates.
Love the Fylde Coast? Sign up for your weekly email newsletter. Packed full of interesting things it arrives in your inbox all 52 weeks of the year.
Join us on Facebook at our Visit Fylde Coast Facebook Group
Don't forget to follow us on Twitter @visitFyldeCoast