The first phase of improvements to a Blackpool allotment has been unveiled.
A new pathway and toilet facilities have been created at the Acregate Allotments off Keasden Road, South Shore.
The work, funded by a combination of a lottery grant, area forum funding and a contribution from local ward councillors, has been carried out by allotment patch holders themselves.
Tommy Ferris, chairman of the Acregate Allotment Association, said: "This is going to make a big difference and give us much better access to the plots.
"Previously it was very difficult and the land would often be under a foot of water and you certainly couldn't get a wheelbarrow down there.
"It's now working a treat."
The work is the first in two phases of changes which, it is hoped, will eventually allow the association to invite local school children on to the site to learn more about growing food.
Phase two, which is due to begin in September, will see an open water course piped and another pathway installed.
Highfield ward councillor, Lily Henderson, said: "We're delighted to support this.
"What we want to do is recognise the importance of allotments and the important part they can play in food growth.
"There are now good toilet facilities here so people don't have to go home while they are working on their plots and the pathway has made a huge difference already.
"The Allotment Association is also looking at bringing in local school children for educational visits about food production and that is something that could be really beneficial."
And her fellow councillor, Peter Hunter, added: "It's important all over the country to preserve as much green space as possible.
"I believe allotments are something that should be paid a lot more attention in this day and age to encourage local food production and people, and particularly young people, to learn about where food comes from."
There are 31 plots at Acregate Allotments including one that has belonged to the same holder for 52 years.
The Association is part of Blackpool Federation of Allotments.
Allotments remain incredibly popular in Blackpool with more than 100 people currently waiting for a plot to become available.
For more information on applying for area forum funding please ring 01253 477034.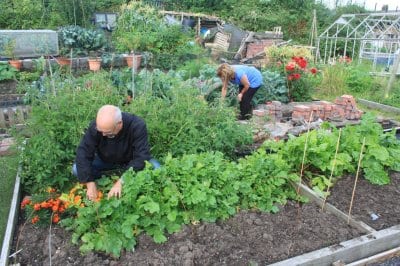 Plotholders at Acregate Allotments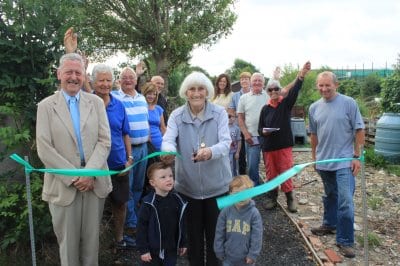 Improvements at Acregate Allotments