Blackpool is to gain a fantastic new £12,000 wildlife and learning centre after  local residents voted for the scheme through a national recycling project run by supermarket giant Tesco.
The funding win means that plans for the new centre at Lawson Rd Allotments, part of the Blackpool Federation of Allotments, can now go ahead.
The project was one of a number shortlisted for possible funding through Tesco's Bags for Help scheme, which looks to reinvest funds generated through the Government's new 5p carrier bag charge into important community projects
Residents had nine days to vote for the scheme in local Tesco stores and the Blackpool project has now been announced as the winner. The new grants are awarded each year nationally by Tesco to help community projects across the country come to life.
The Lawson Rd wildlife centre scheme has been created by the Blackpool Federation of Allotment Association, in partnership with Blackpool Council and will enable visitors to learn about wildlife and the need to encourage its development.  It will also focus on the benefits bees bring to our produce, fruit and flowers and give people a chance to experience growing their own vegetables from soil to plate.
In addition the scheme will look at re- planting trees to encourage greater wildlife on allotments and form a learning centre where groups can do research on what they discover while visiting the area.
Andy Percival & Derek Cooper, Joint Trustees of the Blackpool Federation of Allotment Associations, said: "We are delighted to have been supported by the public in Blackpool for this exciting project and would like to express our thanks to everyone who took the time to vote for it.
"This additional money will allow us to and develop and expand our original plans for the new wildlife centre and we are now very much looking forward to starting the project." 
Councillor Graham Cain, Cabinet Secretary for Blackpool Council, said: "This is really terrific news for Blackpool and will see an important new wildlife and learning centre created in the town. Furthermore it promises to bring great educational and lifestyle benefits to visitors young and old.
"This is a very exciting project for the council to be involved with and we are look forward to now working with them further to help bring this exciting initiative to life."
---
Find out More
For further information on the Bags for Help Scheme visit : www.groundwork.org.uk
For further information on the Blackpool Federation of Allotment Associations please visit: www.bfaa.btck.co.uk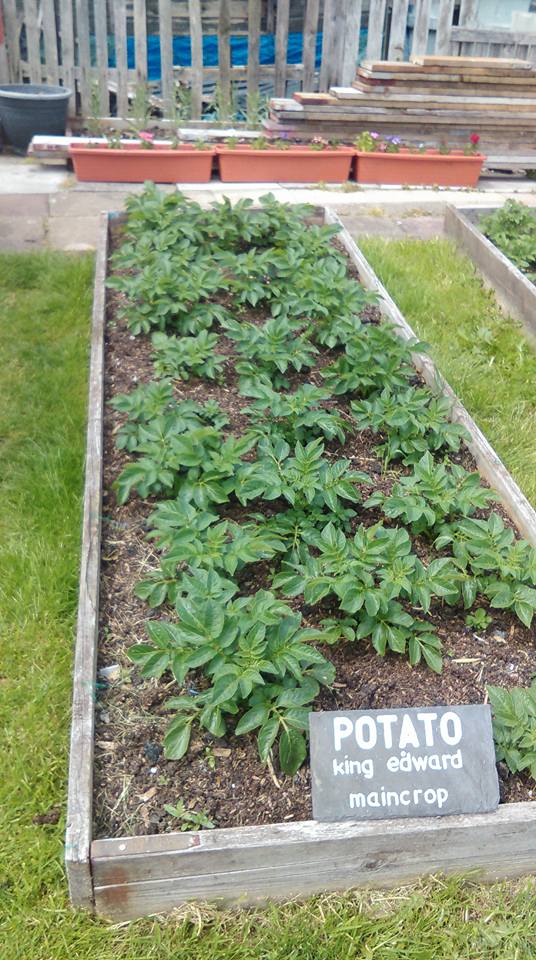 Photo: John Howell